Israel under the Tuscan sun, Vitrina returns to Ibn Gvirol, and other hot food news this summer
June promises to be a foodie frenzy...check out the latest to see what's in store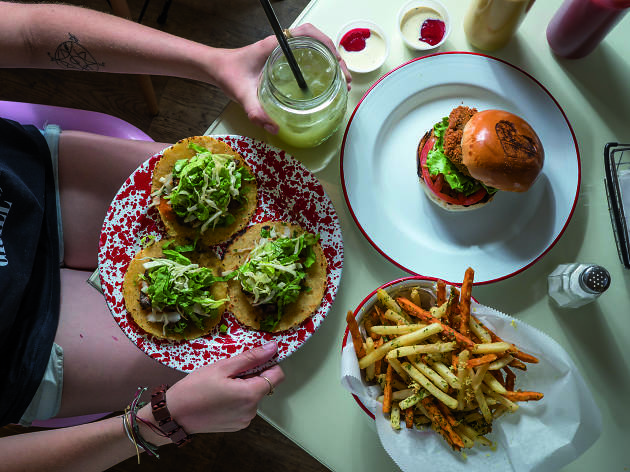 7 foodie events to drool over this summer
The Double Standard cocktail bar is launching a brand new menu of summer cocktails under the direction of Yotam Shilo, plus a new menu by Chef Asi Levi (Weinberg). As part of the innovations, you can find cocktails poured from the barrel. Among the cocktails are the 'Blood Bath': vodka with garlic, dill and tomatoes, served in a special infusion bag (NIS 54), the 'Fizzy and Easy' cocktail containing gin, homemade raspberry puree, ginger and tangerine liqueur served on a bouquet of flowers (46 NIS). In the dining area, you can choose between liver pâté in delicate whiskey (46 NIS), a ceviche in Bloody Mary marinade, with pickled lemon, and red chili (NIS 52), or a veal sausage roll paired with coleslaw and purple cabbage.
2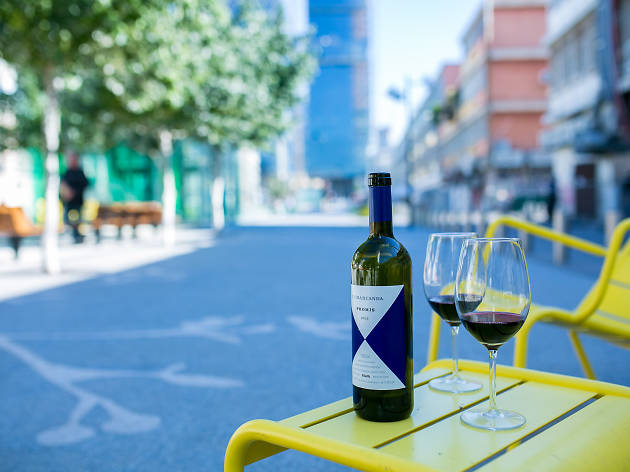 © Uri and Ronit
Wine Route in Tel Aviv opens with a summer tradition and invites the audience every Friday to a party of chill out music, spontaneous dancing, and free tasting of 40 types of wines from the pouring machine in the store. The wines offered for tasting are from a wide variety of wineries from around the world, and every week a guest star will be added - from the brewery or elsewhere. Wine not?
Friday, Givon Square, between 11:30-14:30
Restaurants, Mediterranean
Tuscany is known for its rich culinary traditions and simple rural cuisine, and as part of the "A Taste of Toscana" festival you can also take savor the best of this wonderful country. 23 different restaurants will serve dishes inspired by Tuscany; among the restaurants, you will find: Machneyuda, offering their market version of Panforte di Siena - a cake with sugared fruits, cocoa, almonds, and yogurt ice cream (64 NIS); Pastel restaurant will offer Broccini scorched in a stone oven, a salsa of burnt tomatoes from the fire, groulette, garlic, lemon and anchovies (65 NIS); Popina Restaurant will offer Tuscan risotto with roasted sinta, red wine, and white carrots (NIS 154); Café Italia will offer linguini pasta in a cold sauce of cherry tomatoes, basil, parsley and arugula, garlic, dry chili and Parmesan (68 NIS).
A Taste of Toscana, May 18-Jun 18
Almost four months after we informed you that Vitrina was closing, we learnt that it's returning to its mother base, Ibn Gvirol Street. Vitrina opened in 2011 by Nati Menashe and since then, it has become an inseparable part of the Tel Aviv landscape and a focus for those seeking a hamburger or quality sausage, but this February, renovations forced him to close the place. Although Vitrina remained in the game, Ibn Gvirol without Vitrina remained as deserted as a hamburger without french fries. Now, we are happy to announce Menashe's return to Ibn Gvirol, and this is what was written in their Instagram: "We wanted to thank our customers for their unceasing support during the renovation of the building at Ibn Gvirol, we will not forget your support, we will soon open a new branch in Ibn Gvirol." We are waiting, with a growling stomach.
Towards the sunny weekends, Chef David Frankel (Pronto) has put up a light brunch menu. The brunch will include nine opening dishes of antipasti, focaccia, tomatoes, and arancini served at the center of the table, among which you will find: kohlrabi, roasted almonds and herbs, roasted chili pepper, cheese, roasted cauliflower in Chardonnay vinegar (65 NIS), maize polenta and an unexpected egg (68 NIS), pork belly, steak and pears (NIS 148), and more.
Pronto, Friday from 2-6.2017, 12: 30-16: 00
Back Door restaurant (of the Nitan Thai) is also being renewed for the summer and will offer a new concept in which a variety of culinary delights will be offered. On Friday's in June, chef Eyal Lavie will host his unforgettable dishes for lunch. Among the dishes: Mediterranean paella of fish, shrimp, calamari, mussels, chorizo sausages and crustaceans with a rich fish stock, creamy crustaceans with sun-dried tomatoes, Saint-Mor cheese, sea bourekas filled with sea fish, eggplant, leeks, and pickled lemons.
Back Door, Friday, June 2
Until now, Munnar has been operating only in the afternoon hours, but the approaching summer is inspiring change in Indian food consumption habits. After proving themselves in the cutting edge Tel Aviv foodie scene, Munnar is opening their colorful place up for one evening a week. The chosen date: Tuesday night. The change also brings with it a slight menu revamp, such as corn curries made of sweet corn and okra (NIS 49), saffron soup and cold cardamom with Indian chalva, strawberry jam, and roasted coconut (NIS 30), to which waiters wearing traditional Indian clothes are added, alongside Indian music, King Fisher Indian beer (NIS 18), and another important – and the most non-Indian detail there is – you must reserve in advance.
As of June, reservations by SMS only: 052-4899700
See what else is happening this summer