Leon and Sons Bourekas (Leon and Banav)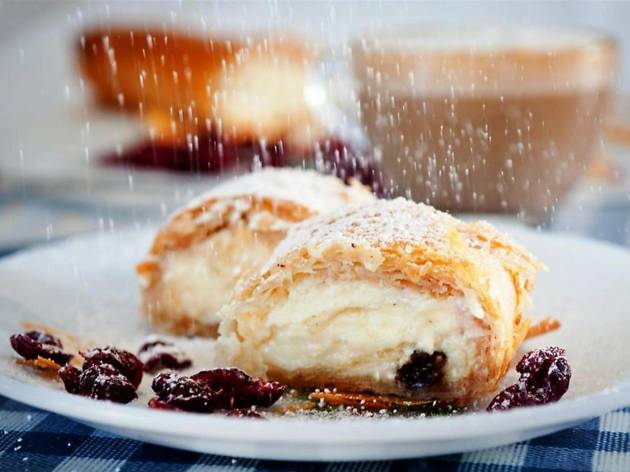 Puff pastry paradise enrobed in generations of family history.
When Leon's mother settled in Jaffa after emigrating from Bulgaria, she was desperate to find a way to put food on her family's table. She decided to make a living the only way she knew how: by turning her kitchen into a phyllo dough factory. Over time, her phyllo dough endeavors turned into blissful bourekas and she taught her son, Leon, the secret family recipe to carry on the homecooked heritage. He passed the recipe onto his two sons and their neighborhood shop became tri-generational. With the recent addition of quiches and pastries, Leon and Sons has become more than a Jaffa institution. Choose from a variety of bourekas, prepared the traditional way with slow-cooked brown egg, shaved tomato, irresistible tahini, pickles, and spicy sauce. The standout: salty cheese and leek. They're so good, you'll be ordering another before you've even finish the first. 
Venue name:
Leon and Sons Bourekas (Leon and Banav)
Contact:
Address:
7 Olei Tzion St
Tel Aviv


Opening hours:
Sat-Thu 06:00-18:00, Fri 06:00-an hour before Shabbat
Price:
NIS 21.9 for a combination meal