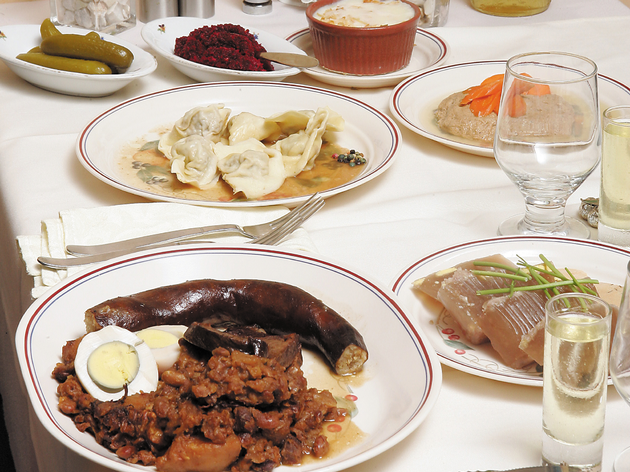 Shmulik Cohen masters the art of kosher Jewish comfort food.
Located on the Southern end of Herzl Street since its inception as a workers kiosk in 1936, Shmulik Cohen engulfs you in a world of Jewish glory that makes you wonder if the Hasmoneans really had anything to offer beyond fried dough and bubbameises. The menu includes schmaltz – goose fat in lieux of butter, which is unseen at any other establishment; marinated herring sporting the most delicate flesh and egg salad "seasoned" with grivalach. Don't miss the gefilte fish served at Shmulik Cohen nor the kreplach soup – possibly the one dish that is most identified with Jewish cuisine. For a main dish, the cholent and kishke are the most authentic in town.
Venue name:
Shmulik Cohen
Contact:
Address:
146 Herzl St
Tel Aviv


Opening hours:
Mon-Wed 12:00-22:30;Thu 12:00-23:00; Fri 11:00-16:00; Sun 12:00-16:00
Price:
Dinner for two (including drinks): around NIS 200.