The best bagels in Tel Aviv: a not-so-Israeli breakfast staple
Poppy seed, cinnamon raisin, and onion–oh my!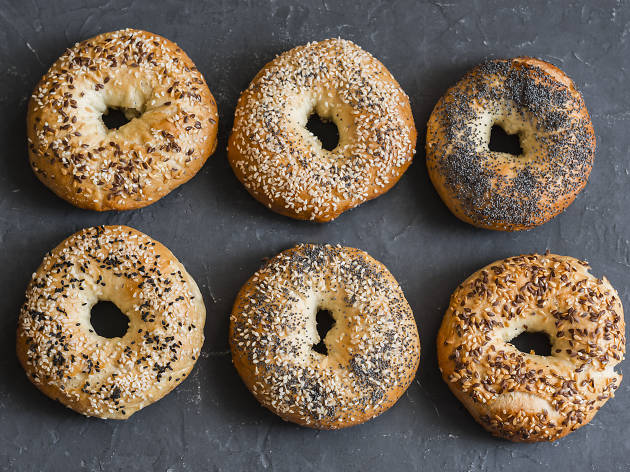 By

Time Out Israel Writers
|
For many North American Jews, nothing says family brunch quite like bagels and lox. However, in the Jewish State, classic Jewish food means a little more hummus and a little less schmear. Don't let the Shuk vendors chanting "Bageleh! Bageleh!" disappoint you with their stale hoops of dough closer to pretzel-consistency than anything. If you're no longer finding the pita a pocket full of sunshine, and you're looking for a perfectly fluffy and chewy pick-me-up, sink your teeth into one (or more) of these Tel Aviv bagels.