The best restaurants in Tel Aviv to take your kids
Hot dogs, fries, pasta, mini burgers, and all the fixings to keep your children smiling and everyone's bellies full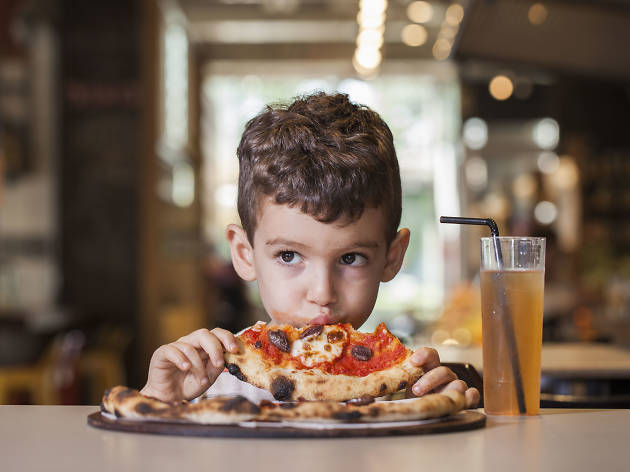 Now that most camps in the city are over and parents are taking back the catering and operations reigns, the real work begins. So where to take those kids when it's hot, you're bothered, they're hungry and so are you? These spots are kid and adult friendly with special children's menus, attractions, and more. "Hey mom! I saw you steal those fries!"
The best kid-friendly Tel Aviv restaurants
The attraction: An innovative concept in which the little ones receive instructions and games with their food.
What they offer the kids: Hot corn schnitzel: strips of sweet corn schnitzel, fries, carrots, cucumber and coarsely chopped cherry tomatoes, ketchup and mayonnaise; The dish is served with a brush for brushing the vegetables with sauces (NIS 39), or spaghetti that comes with tomato sauce in an injector that sprinkles on the pasta, sliced ​​vegetables, mozzarella flakes and sweet corn (NIS 36).
Shopping, Markets and fairs
The attraction: Every Saturday, there are a pile of activities for the kids; the puppet theater Bambola is putting on a production of Peter Pan, and they also have an inflatable platform on two tracks, one with water and one dry.
What they offer the kids: A variety of suitable dishes at different stalls. Roasted chicken, fries or salad, and a glass of juice (45 NIS)
3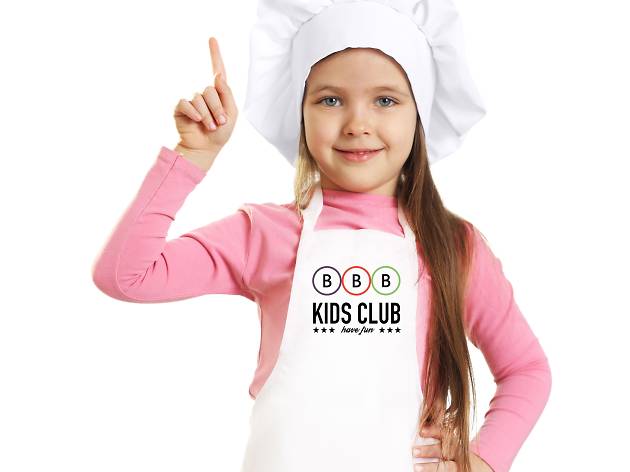 © PR
The attraction: During August, children will have the opportunity to learn from the chain's chefs how to prepare a burger. The children receive a chef's kit with an apron, a hat, a coloring book and a chef's certificate. At the end of the workshop, the children are invited to eat the fruits of their labor. The workshop fees are intended for donations to the "Larger Than Life" charity for sick kids.
Price: 69 NIS.
Age: 4-10, About 25 kids in each workshop.
The attraction: On Saturdays, the entire alley becomes a recreation area and a cafeteria, and kids are offered theatrical story hours (NIS 20 per ticket).
What they offer the kids: Cheese toast (NIS 42).
The attraction: Although not really a farm, the field conditions are appropriate for running around with parental supervision. Plus, while your kids run wild, parents are guaranteed wonderful food.
What they offer the kids: 120 gr. burger with fries, schnitzel with fries or rice, pene with tomato or cream sauce (NIS 48, including a glass of raspberry juice and a scoop of ice cream).
See more restaurants in Tel Aviv