Dreaming of a white wedding? Here are the best wedding dress designers from the White City
Join the white wedding craze with these fabulous Israeli wedding dress designers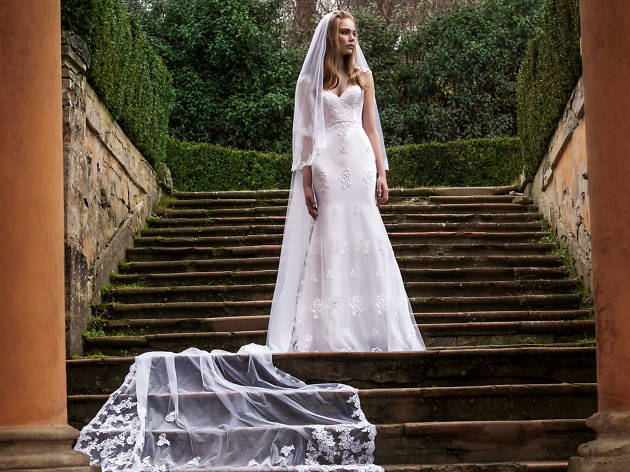 Yaniv Persy
The classic elegance and masterful drape of Parisien fashion designers influenced this successful and innovative designer.
Born in Israel, raised in South America, and relocated to Paris in 2007, Yaniv Persy's international experience greatly influences his diverse collections. Not only did Persy graduate with excellence from Shenkar College of Engineering and Design in Israel, he was also awarded for "Modern Femininity" at the L.C.D.A. Awards and "Promising Young Israeli Designer" at the I.C.E. Awards in 2007. In fact, it was at his L.C.D.A. award show in 2006 where Persy solidified his signature style, which highlighted net embroidered craftsmanship with chic and classical sophistication. With his designer skills and successful collaborations with leading international designers, such as Donna Karen, Lanvin-Albert Elbaz, Apostrophe, and Roberto Cavalli, in 2009, Yaniv Persy finally established and launched his own label, Persy Ltd.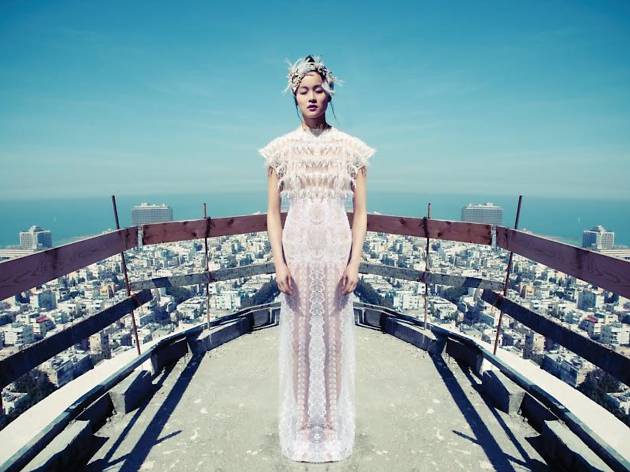 Yosef Peretz
The veteran fashion designer expands his storefront with a wealth of traditional wedding and evening gowns.After nearly two decades of dominating the Dizengoff scene, seasoned fashion designer, Yosef Peretz, is expanding his Fashion House to a new location: Yehuda Margoza Street. With the recent wave of young wedding dress designers flooding Tel Aviv, sometimes more experienced designers can get dragged into the riptide. But, not Yosef. He's remained at the top of Israel's fashion industry with a loyal following and a commitment to tradition. Yosef's unique couture and original designs combine different cuts, textiles, and handmade tissues to produce pure elegance in the form of wedding attire and evening dresses. With white on white, he achieves the impossible: gowns that pop against the White City backdrop.
NEXT