Aderet: Second Hand Boutique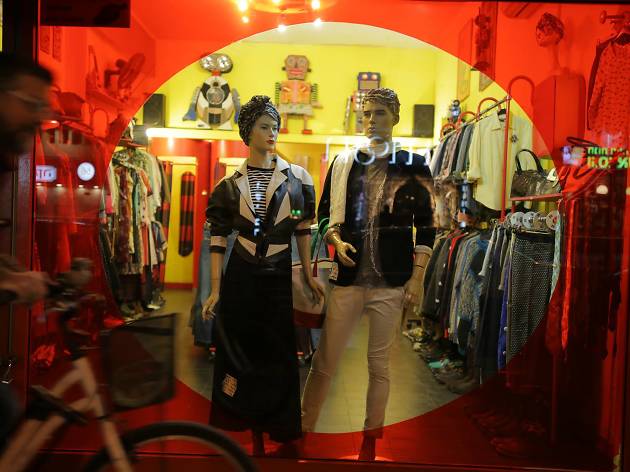 It's funky robot window display draws you in, but it's the clothes that keep you coming.
Aderet has been overlooking Bograshov for over a decade now and became a must- stop shop for lovers of fashion that hang around the Dizengoff Center area. You can spot the store's window from a mile away with its impressive robot display. This place is also a must for anyone looking to get rid of those items gathering dust in the back of your closet. Aderet may not buy everything you want to sell, but they will always welcome you with a smile and patience, as long as you check in advance by phone or the store website for the days and times. Aderet also takes pride in being the most affordable secondhand shop in Tel Aviv with a price range of NIS 35-100 per item.
Venue name:
Aderet: Second Hand Boutique
Contact:
Address:
Bugrashov 53 st.
Tel Aviv


Opening hours:
Sun-Thu: 10:30-20:30, Fri: 10:30-16:00 Sat; Closed