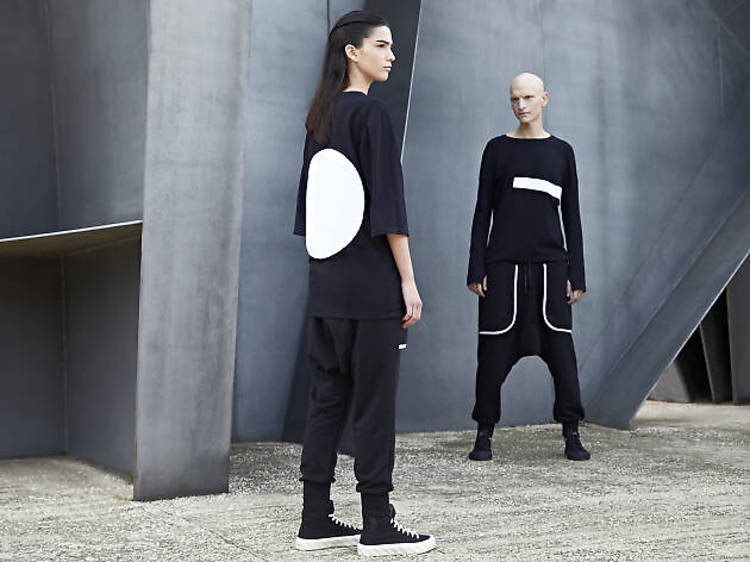 Vague © Alex Pergament
Designers and partners Anuk Yosebashvili and Yaron Shmerkin founded their non-gender clothing brand Vague offering a unique selection of purely black clothing with a unisex appeal. Arresting silhouettes, asymmetrical necklines, and exaggerated draping are staples."I believe that we are at the beginning of a revolution, and over the years, more and more companies are forming with a gender agenda that does not create separation," says Yosebashvili.
"The future of fashion is the canceling of gender separation into a situation that is not an issue anymore." A graduate of Tel Aviv's Shenkar College of Engineering and Designing, with a master's degree in design of footwear and fashion accessories from the Polimoda Institute in Florence, Anuk Yosebashvili is also a former intern for the revolutionary Dutch fashion designer Iris Van Herpen. A similar otherworldly sensibility can be found in Vague's designs.