Individual: Cabinet de Parfums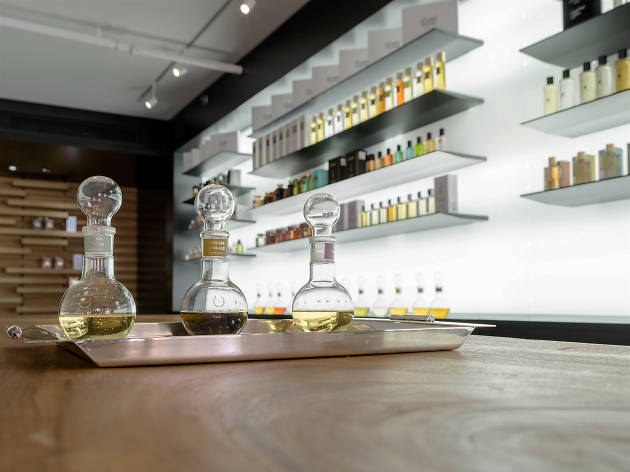 A stunning display and inventory to match.
Perfume connoisseur Guy Schestowitz's concept store has reinvented the art of choosing a scent. With its spacious interior and contemporary design, Individual: Cabinet de Parfums is a fitting match for Neve Tzedek's Shabazi Street in both style and substance, and this little gem of a shop is one-of-a-kind on the local market. Let yourself be transported to a new world of aromas at Individual, where the staff is made up of expertly-trained professionals who assist you in finding a unique scent that suits your personality through an effortless and enchanting process. Individual prides itself on its elite selection of international perfume brands and a special new addition of Histoires de Parfums latest series 'This is not a blue bottle,' which is a triple threat of fragrances tracking a journey from the abstract to the most fiery emotions in the infinite realm of the color blue.
Venue name:
Individual: Cabinet de Parfums
Contact:
Address:
40 Shabazi St
Tel Aviv