The best malls in Israel
Take advantage of Israel's bustling – and unique – shopping scene. Spend those hard-earned shekels at these malls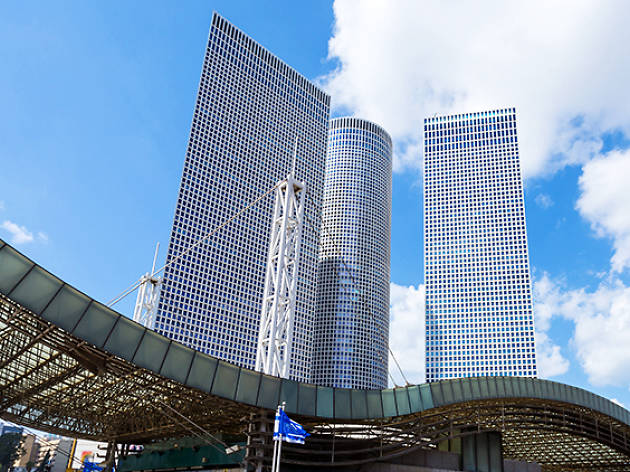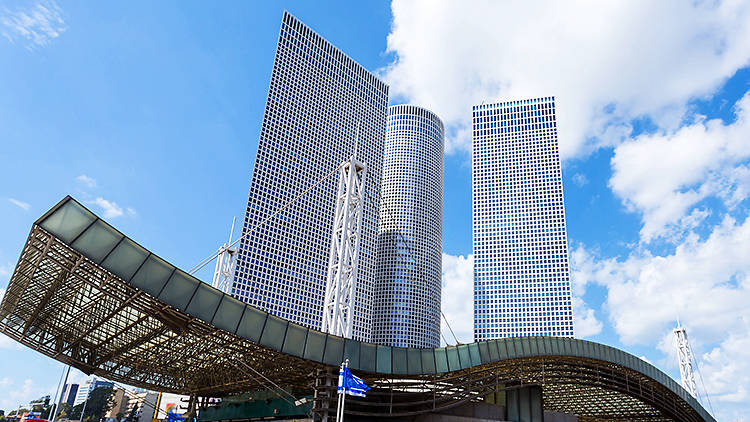 If you've come to Israel to shop, there are some essential stops – and they're not only in the markets, nor only in Tel Aviv. In fact, you'll find that some of the best and most luxurious shopping in Israel is outside of the country's best-known urban landscape. Whether your taste is more Forever 21 or you consider yourself a Louis Vuitton kind of gal, here's a look at our Israel mall list to help you understand what makes shopping such a popular pastime here.
Shop 'til you drop: top malls in Israel
1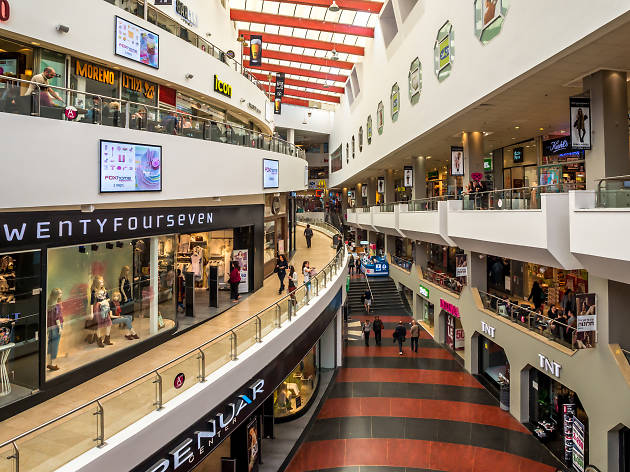 Dizengoff Center opened as Tel Aviv's first mall in 1983. It's a winding network of Israeli familiarities and imported influences. It's easy to get lost in the tangled web of stores, but with the help of the "Easy Dizi" app, you'll have no problem navigating through its easy-to-follow store directory and floor plan. The bottom floor hosts a weekly food bazaar and designers market every Friday.
Read more
2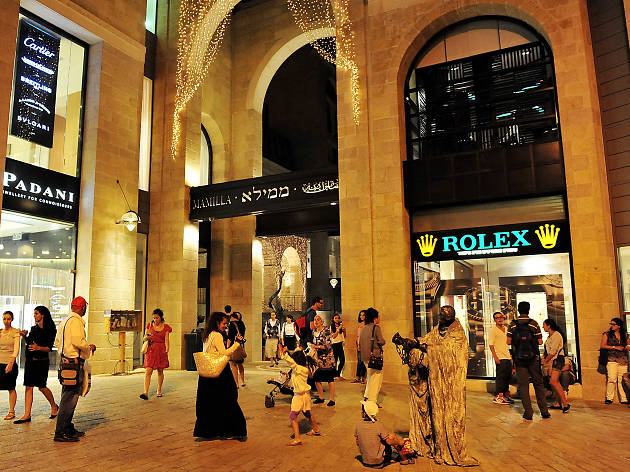 This luxurious shopping avenue connects the city center with the Old City and walking through it will take you to Jaffa Gate. Beautifully constructed, Mamilla Mall is home to many international brands and designer stores. Between the shops are a handful of restaurants and cafes. 
Read more
3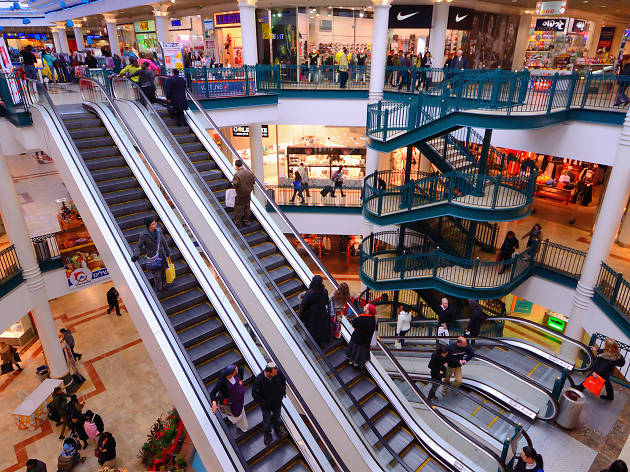 Jerusalem Azrieli Mall, more commonly referred to as Malcha Mall, is a one-stop shopping extravaganza. You can find 215 shops inside ranging from designer chocolate boutiques to fashion and toy shops.
Read more
4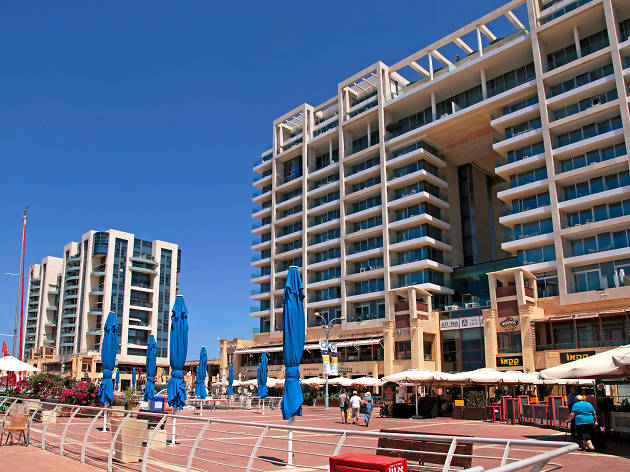 Located at the Herzliya Marina, right by the sea, this mall's design is inspired by the streets and piazzas of Italy. Take a break from the water and dip into more than 100 shops, including fashion chains, jewelry, sportswear, shoes and much more.
Read more
5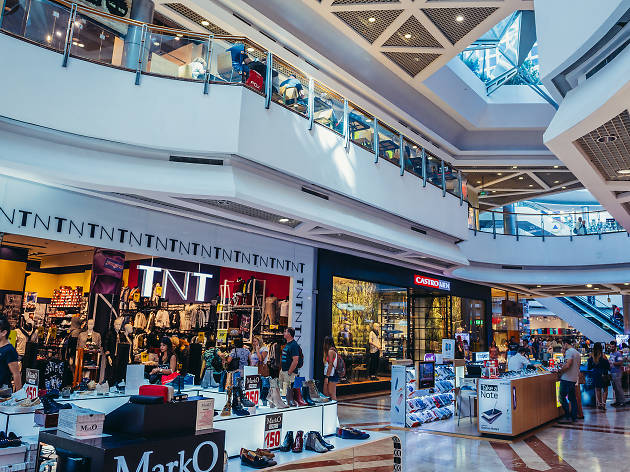 Azrieli Mall is the place to frequent if you're a homesick tourist seeking some retail therapy. Glide up and down its escalators, and weave in and out of Gap and H&M to escape to anywhere, USA. But at the end of the day, its uniquely shaped triangular, circular and square towers are distinctly Tel Aviv.
Read more
6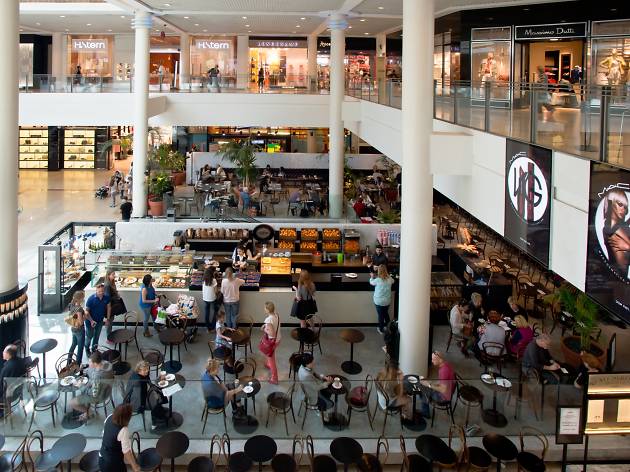 Looking for a laidback, relaxed environment, away from the bustling Tel Aviv's city center? With over 130 shops, including Spanish chains like Bershka and Zara, a MAC counter, Diesel and G-Star, plus local gems like Cala and SOHO, Ramat Aviv mall has a lot to offer without the stressful crowds.
Read more
7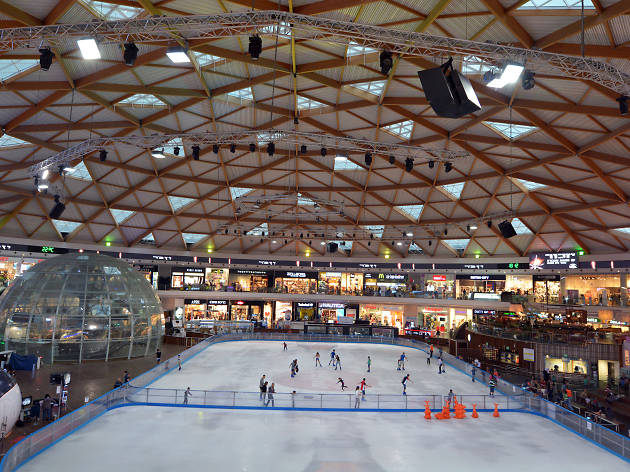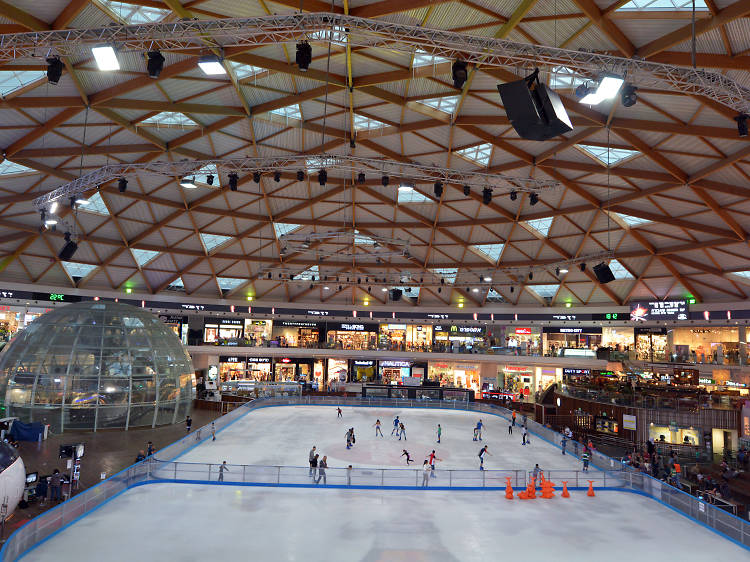 Ice Park & Mall is an enormous glass-domed structure containing a mall and arcade/theme park. International and local designer stores offer VAT-free prices, while an Artist Market sells handcrafted jewelry. Whether your travels to the Middle East have you missing a true northern winter or you're just plain sick of the blazing Eilat heat, come chill out in the mall's one-of-a-kind indoor skating rink.
Read more
8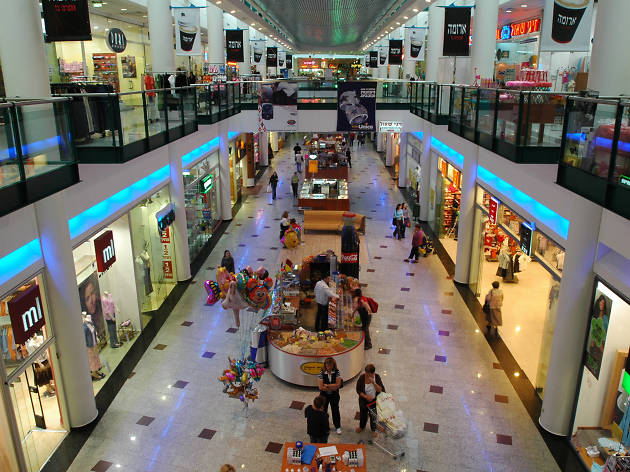 The location of Haifa Mall, part of the Azrieli Group, in the southern area of the city makes it especially accessible and attractive. The mall has hundreds of stores selling fashion, optics, shoes, toys, and a wide range of restaurants, coffee shops and entertainment venues fit for the entire family.
Read more
10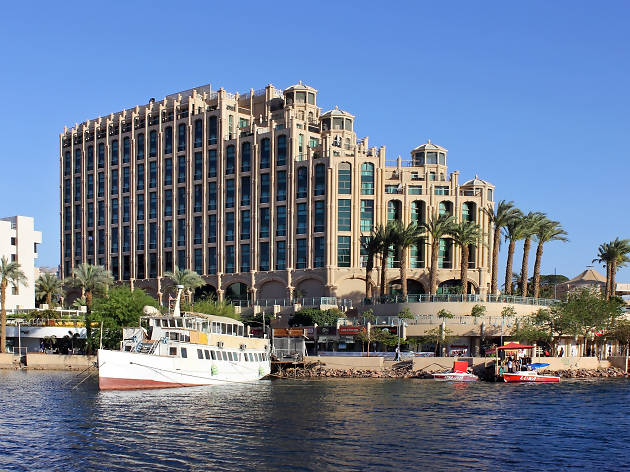 Queen of Sheba Shopping Mall is a 4000 square-meter plaza adjacent to the hotel of the same name. Leading brands in fashion, footwear, gifts, and jewelry offer VAT-free prices because of Eilat's free trade status. The mall has free parking.
Read more
Show more
See more shopping in Israel