Heads up! We're working hard to be accurate – but these are unusual times, so please always check before heading out.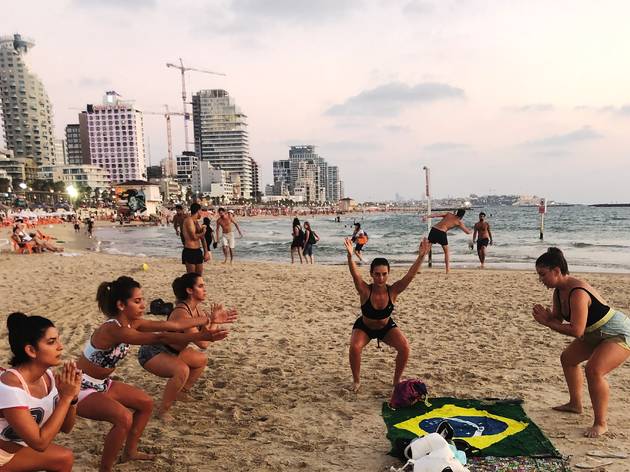 The Best Pay-Per-Class Fitness Options in Tel Aviv
We're in the midst of a serious boutique fitness boom
We might not have SoulCycle, Barry's Bootcamp, SLT or any of the other flashy name brand boutique fitness spots Olim are likely familiar with, but Tel Aviv has some of the best fitness options you'll find anywhere in the world (we live by the beach, after-all!). Whether you're a tourist here for a short stay or a permanent resident looking to dip your toes into something new, there are plenty of options to try. And they come with perks! From free trial classes to studio locker rooms stocked with high-end skincare, here's a look at Tel Aviv's standout pay-per-class fitness options.
The Best Pay-Per-Class Fitness Options in Tel Aviv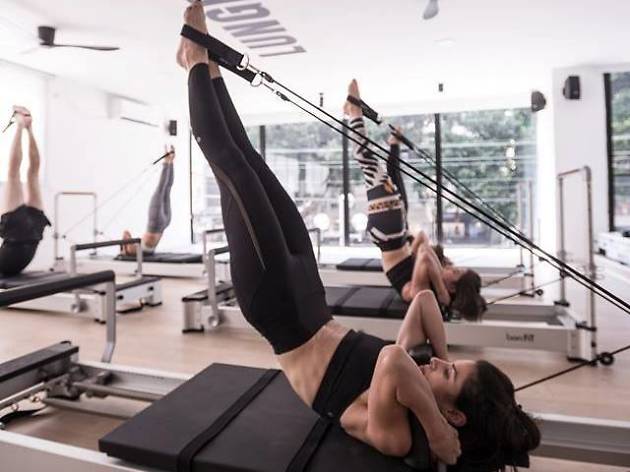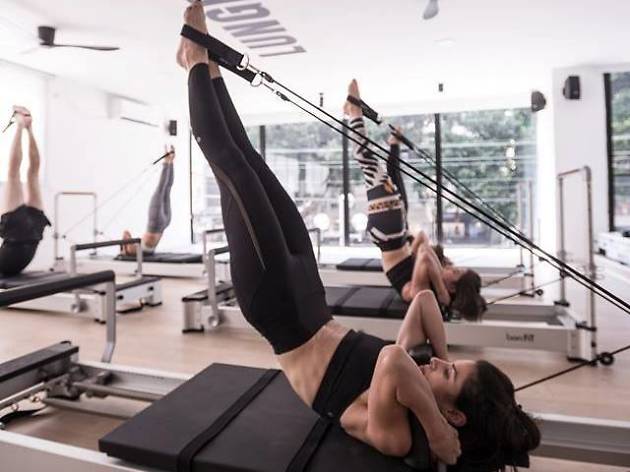 Courtesy of Fit Studio
If you're looking to sculpt long, lean muscles with slow and controlled movements, beeline for this reformer Pilates studio. They also have barre and core classes as well as Pilates classes focused specifically on core/booty/arms and a more intense Fit Extreme class. This is a great spot for those looking for more than just run-of-the-mill low impact workouts.
Dizengoff 158, 50-9797210 and Pinchas Rozen 7, 50-8989217, fitstudio.co.il. The first class is 50NIS after which they have various packages including 4-pack for 200NIS.
Courtesy of Maya's Beach Bootcamp
Nothing says Tel Aviv fitness like working out on the beach. This bootcamp class takes place by Gordon Beach twice a week at 630am and twice a week at 1930pm. It's set up as stations – expect everything from sprints and burpees, to TRX and various bodyweight movements all at calorie-blasting intensity. The class is let by Maya Katzir who is a friendly and high-energy trainer with a background in naturopathy.
Gordon beach, 054-201-4923. Classes are 50NIS and packages are also available.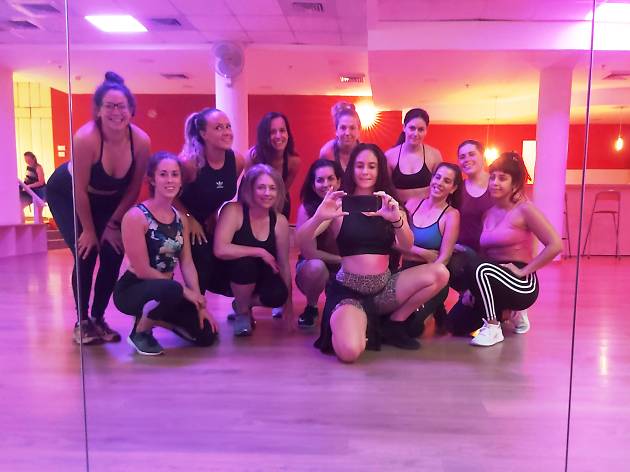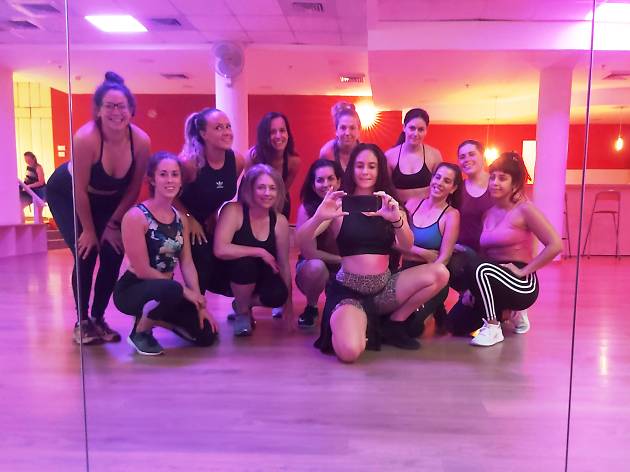 Courtesy of 305 Fitness
This dance-inspired workout comes to Tel Aviv by way of Miami. After completing a teacher training in the USA, instructor Ava Szilagi has opened a pop-up that takes place every Saturday at 19:30 at Dance Tel Aviv. As she continues to grow her following more classes will be offered. What sets 305 apart from other Zumba/dance-style workouts is that there's a nightclub vibe (from the music to the lighting). Fun is the top priority here.
Se'Adiya Gaon 24, facebook.com/hautebodyava. Classes are 60NIS.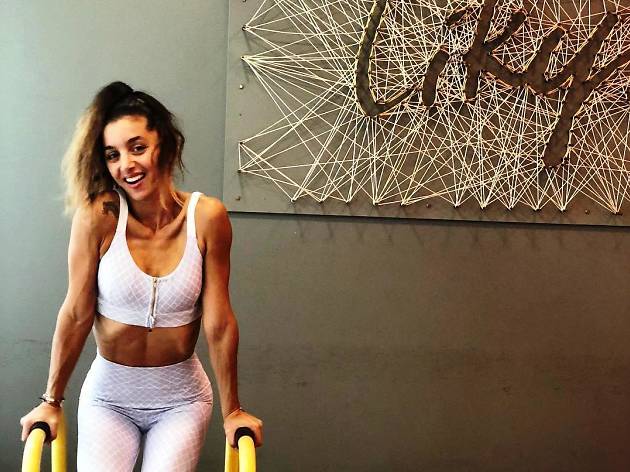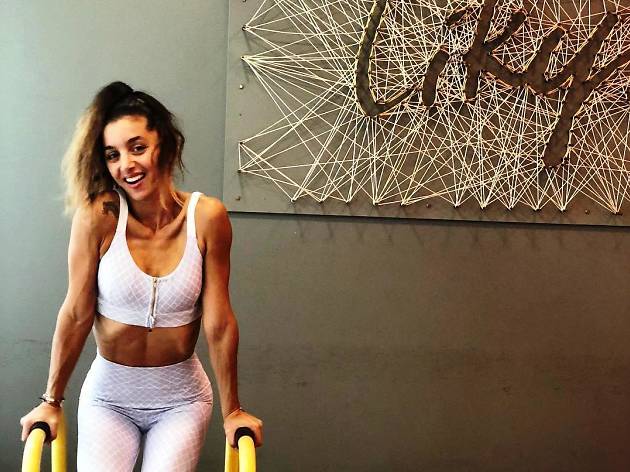 Courtesy of Liky's
Easily the most beautiful studio in Tel Aviv, Liky's not only offers a fat-blasting HITT workout, but there's someone on staff to make post-workout shakes, acai bowls, buddha bowls and more using fresh-from-the-market ingredients. They also offer Nespresso coffee and granola/nut mixes for pre-workout and you can stock up on high-end athleisure from brands like Koral. The luxurious touches extend to the locker room which is filled with a rotating selection of high-end products for clients' use (think Estee Lauder).
Tel Aviv Port, likys.co.il. 100 NIS per class with discounts given for packages.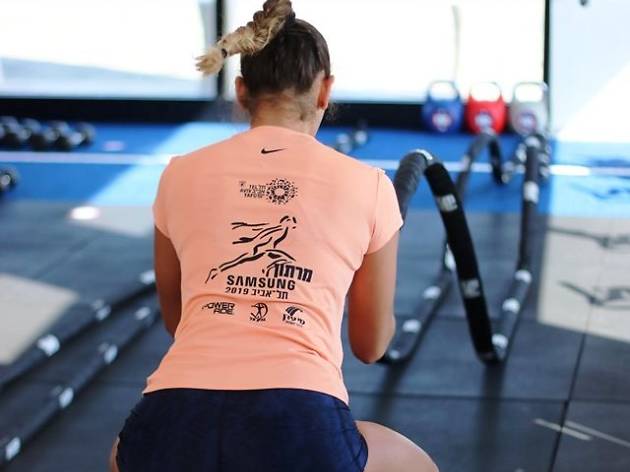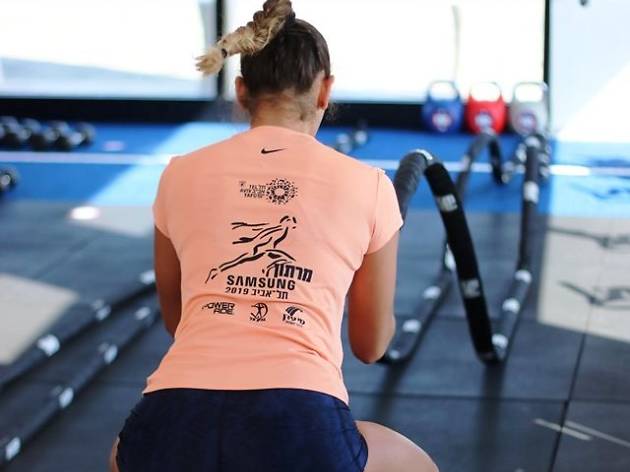 Courtesy of F45
The "F" stands for functional and the 45 stands for the length of the classes. What is functional training? It's basically a workout style incorporating exercises that mimic everyday movements – think ones that will help when you're carrying groceries or going up flights of stairs. You'll spend the class lifting, kicking, punching, pulling squatting, and more as you get your heart rate up via a mix of cardio and strength training. F45 started in Australia but now has countless studios all across America. They're so big in fact they even teamed up with it athletic footwear brand APL (available at Liky's) for three limited edition F45xAPL branded shoes. The mega-chain recently opened two studios in Tel Aviv and the first two classes are free.
Building 23, Tel Aviv Port and Yigal Alon 94, f45training.co.il. First two classes are free after which it's 80NIS per class with discounts given for packages.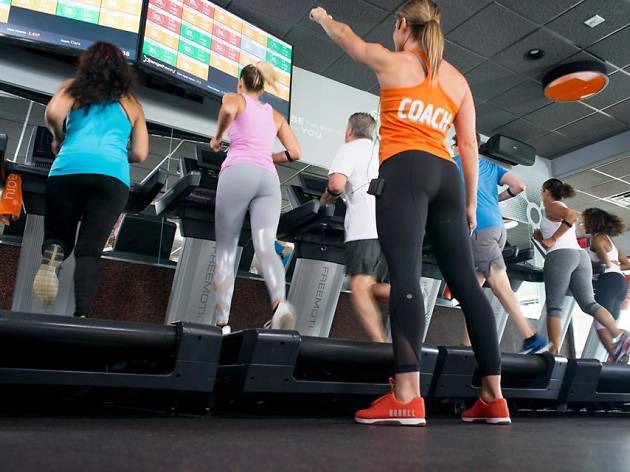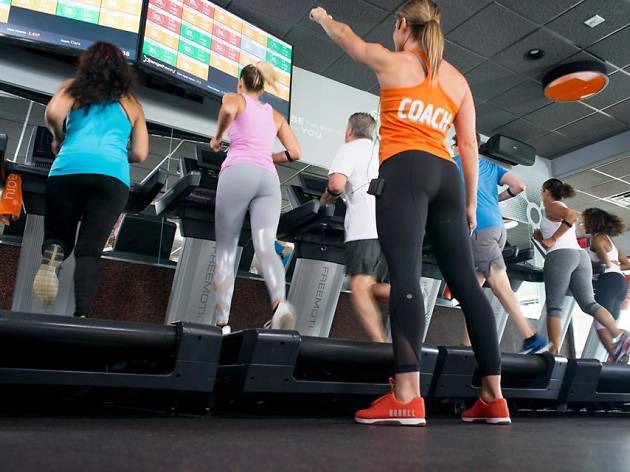 Orangetheory © John Chapa
While it doesn't have the skin-flattering lighting you'll find at rivals like Barry's Bootcamp, Orangetheory does have a similar HITT-based format that combines weight/body weight training with cardio via running. The key difference is that Orangetheory, an American fitness franchise, uses heart rate-based interval training with intensity based on your own individual heart rate zones.
Rodensky 5 Tel Aviv, 050-308-0028, orangetheoryfitness.com. The first class is free after which it's 130NIS per class with discounts given for packages.