Heads up! We're working hard to be accurate – but these are unusual times, so please always check before heading out.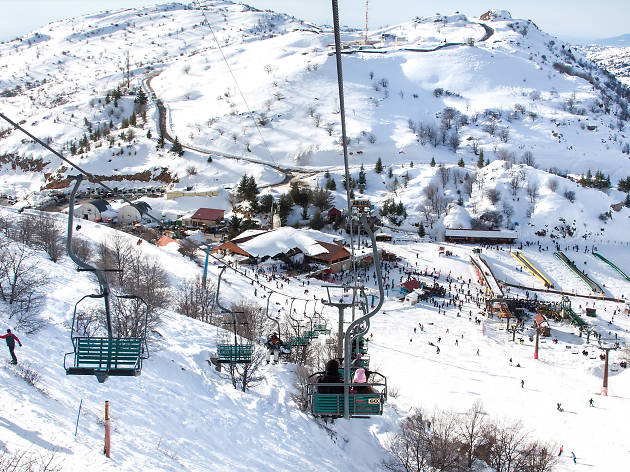 Discover Mount Hermon: five things to do around Israel's highest peak
Where to eat, drink, sleep, sightsee and snack in and around Mount Hermon – Israel's highest peak and top ski resort
Ski season is upon us. Grab your gear and head up north to Mount Hermon for a chilly weekend of family fun. One of Israel's most scenic attractions, from summer walks to winter skiing, Mount Hermon has it all. With panoramic views from Lebanon to Syria, you've got to hit the slopes and embrace the limited days of snowfall before it's too late. Glide down the powdery trails until your knees are spent and your toes are froze. Then, after a long day of skiing or snowboarding, wine, dine, defrost, rest and repeat. Discover what to do in and round Israel's highest peak with our inclusive guide to Mount Hermon.
Where to...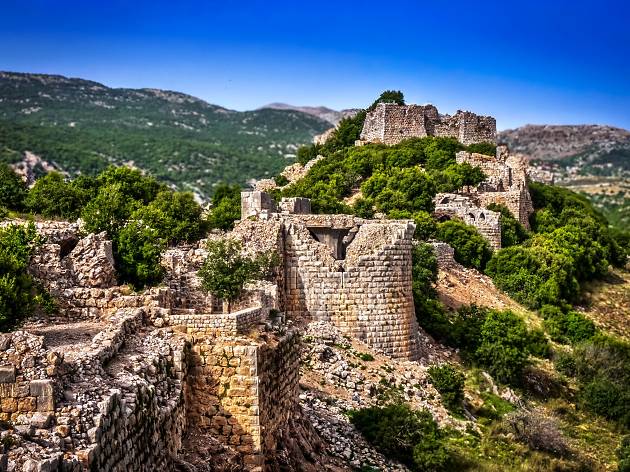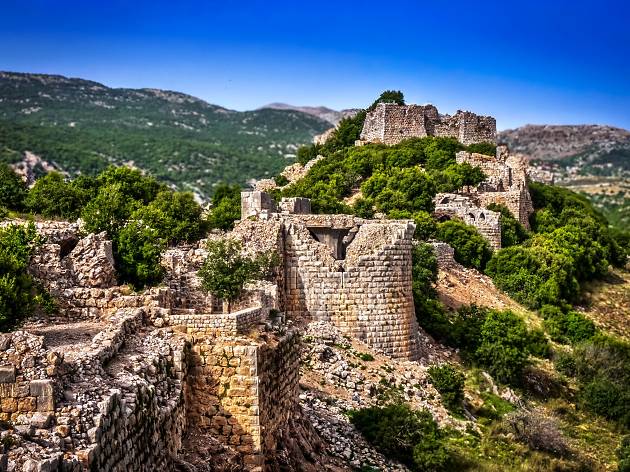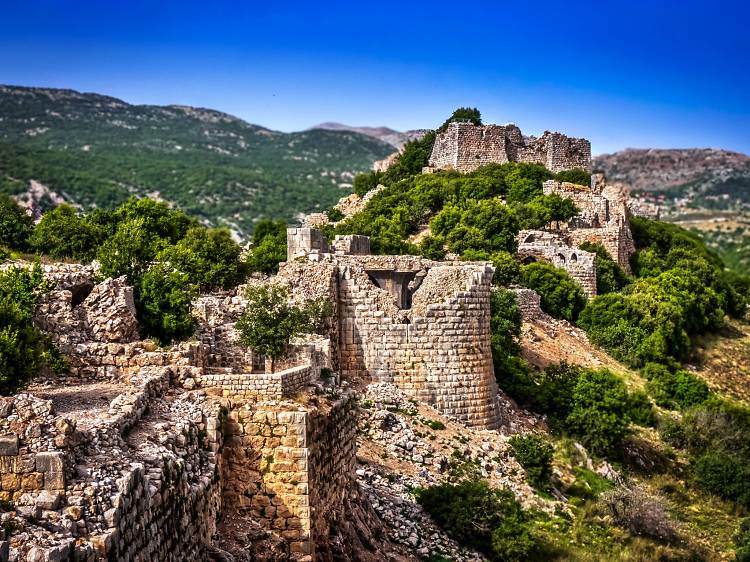 © Boris G
1. Sightsee: Nimrod Fortress
Lying at the foot of Mount Hermon is the largest castle remaining in Israel from the Middle Ages. Nimrod Fortress is a highlight of the beauty of the Golan Heights, due to both its impressive location and picturesque preservation of the 13th century. Surrounded by steep cliffs that overlook the Golan Heights and Syria, Nimrod is the prime destination to enjoy a winter sunset.
Single admission adult NIS 21, child NIS 9 (04-6949277)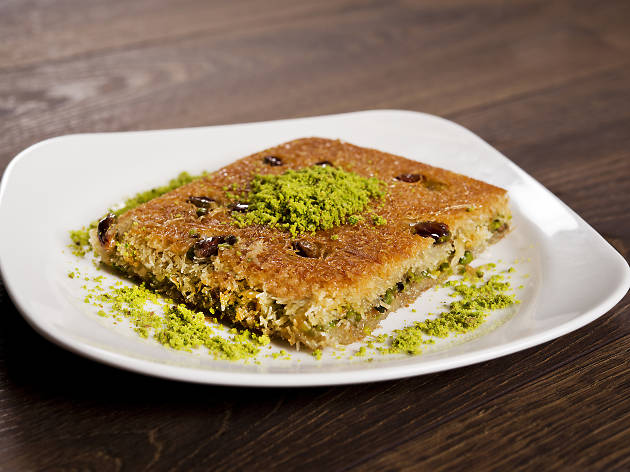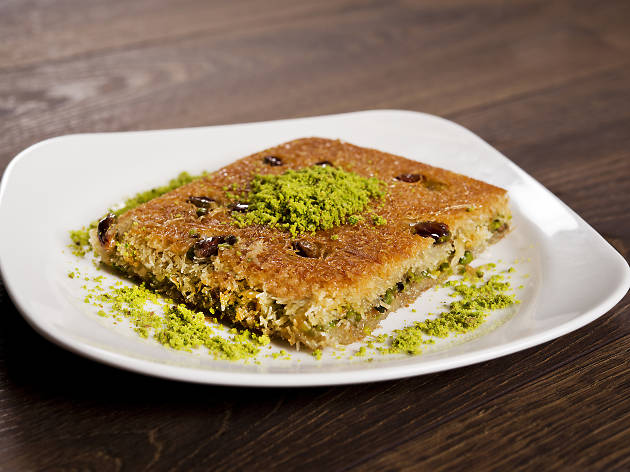 © Shutterstock
2. Indulge: Abu Jabal's Dessert Shop
After the long journey North, you'll need to recharge before hitting the slopes. This authentic bakery is one of the best in the country, satisfying the pickiest of sweet tooths with scrumptious honey-soaked layers of pistachio-packed baklava and toasty cups of sahlab to wash it all down. For the more daring, delve into the 'awama' (deep-fried dough balls) or the 'kanafeh' (a cheese pastry soaked in syrup so sugary it might just rival Canada's iconic maple).
Hermon Junction, facing the Narkis Hotel, Majdal Shams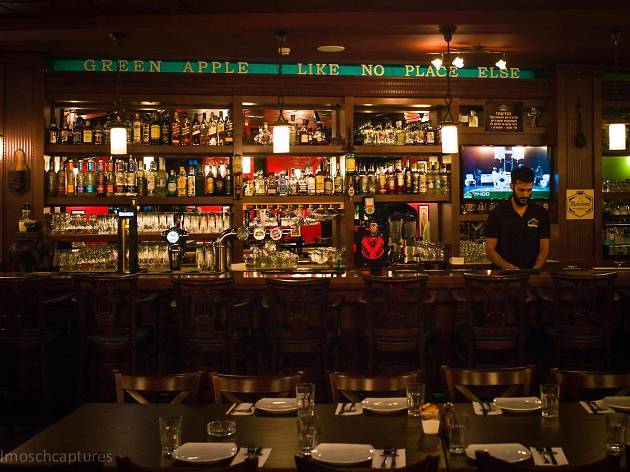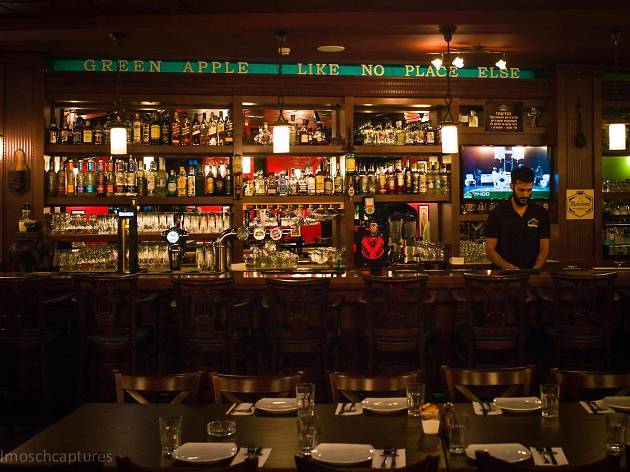 © PR
Propped on the winding road to the ski lifts of Mount Hermon, this cozy resto-pub is the perfect place to defrost after a cold day of skiing or snowboarding. The Irish atmosphere and home-style food is as warm as the temperature inside. With heaping portion sizes, succulent steaks and great beers to match, you'll forget you're actually in the middle of a Druze village.
98 Rd, Majdal Shams (53-8096685)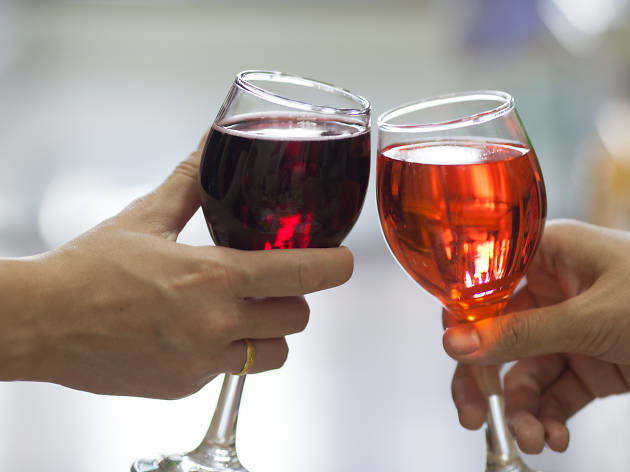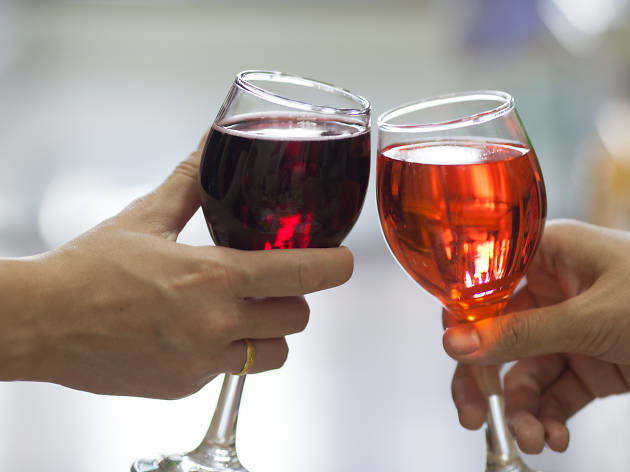 © Shutterstock
4. Drink: Mount Hermon Moscato
Pick up a bottle of Mount Hermon wine, one of the Golan Heights Winery's four leading brands. The floral, yet subtle, fruity notes in their moscato make for an ideal after-dinner aperitif to sip by the fireplace. The light sparkling wine pairs wonderfully with sweet dessert pastries, which is where those leftovers from Abu Jabal come in…if there are any.
Available in select stores in and around Mount Hermon.
Surrounded by the breathtaking scenery of the Golan Heights, the Rimonim Hermon Holiday Village is a small holiday resort built in the style of a Swiss alpine village.The village consists of 44 wooden A-frame cottages scattered around the grounds of the property. Cottages are rustic in style and spacious in size with many of the cottages being suitable for up to 5 persons.The facilities at the resort include a large covered swimming pool (which is heated in winter), and a sauna. The resort also offers a range of body treatments and massages. Free WiFi is available in the lobby area.The Rimonim Hermon Holiday Village is the perfect base for exploring the Golan Heights and surrounding area. Guests can enjoy skiing in winter on the Hermon slopes, as well as rafting, hiking and horse-riding throughout the year.