International Hot Air Balloon Festival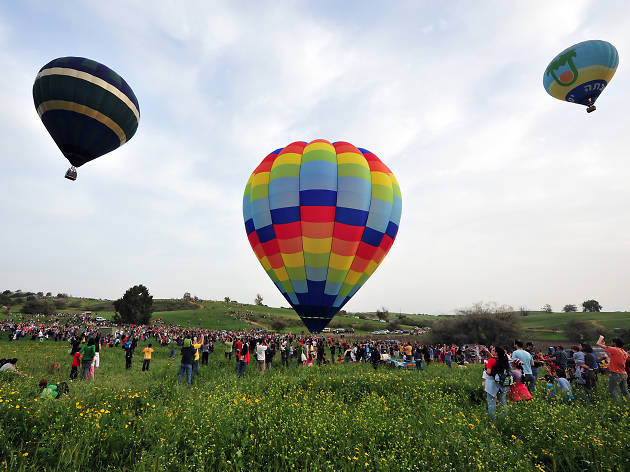 Escape the monochromatic stone of Jerusalem and predictable art of Florentine for a desert festival that will fill your weekend with color.
This August the sky of the Western Negev will be decorated in a rainbow of color. For the sixth year in a row, the International Hot Air Balloon Festival is coming to Israel, and promises a weekend of entertainment within the scenic Eshkol National Park. For the price of NIS 145 per person (or NIS 475 for a family of four), the festival includes performances and outdoor activities, a desert campsite, and of course a front row seat to watch the balloons. With illuminated balloons rising Thursday night in a spectacular night glow event, and others being released as early as 05:30 on Friday morning, the festival is a beautiful weekend escape fit for the whole family.