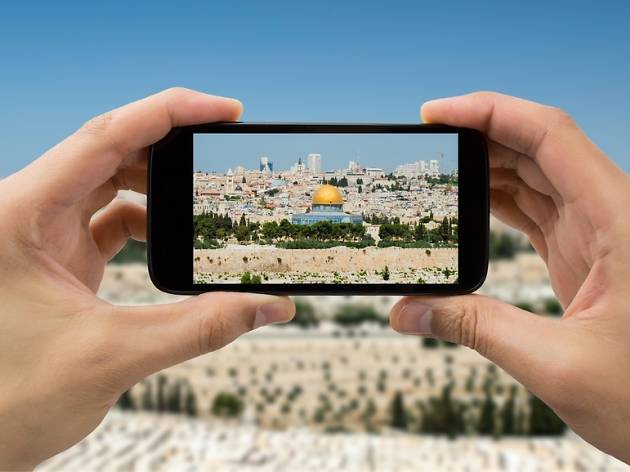 Jerusalem in Apps
5 Recommended apps to help you explore the beautiful city with ease and comfort, while enjoying the most interesting places
Jerusalem in Apps
The Israel Museum's application is a digital guide to the exhibitions in the museum. The application includes tours in the various permanent exhibitions in the Shrine of the Book – considered one of the more iconic structures in Israel, where the Dead Sea Scrolls, known as the oldest copy of the Bible – are displayed. You will also find in the museum permanent exhibits on art, archeology and Jewish culture, and changing exhibitions, which include unique and fascinating items. These exhibits are also accessible in the application's digital directory. The digital guide includes audio playback of explanations about the exhibition, compound or work, and a written text.
Good to know: the app is accessible in different languages: Hebrew, English, Arabic, Russian, Spanish, French and more, and is compatible with all smart devices.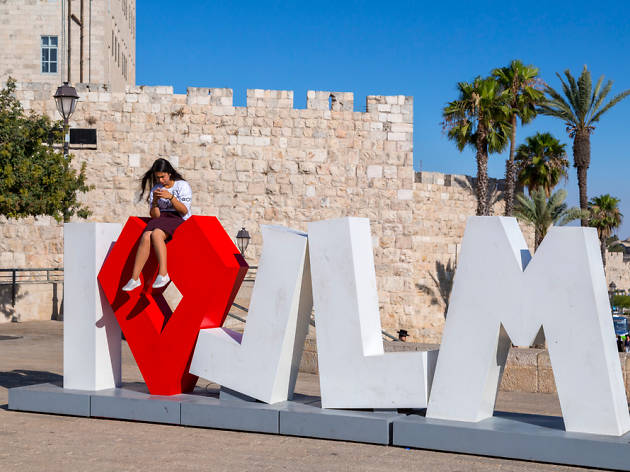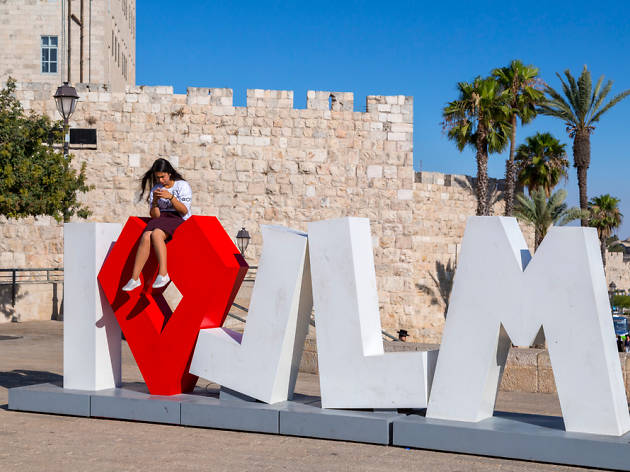 Jerusalem © Shutterstock
A Personal Tour Guide: Voice Tours in Jerusalem
Do you want a guided tour of the Old City without paying a guide? The Jerusalem Development Authority application will help you experience the Old City with a voice guide that is especially suited for independent tourists. The app includes 23 recommended routes that make your smartphone a "personal tour guide" leading you to many intriguing sites: the Herodian Quarter, the Northern and Southern Walls Promenades, the Jerusalem Park, children and family tours and more. All the tours are accompanied with GPS-based maps for easy orientation, illustrative images and precise voice guidance. Some routes are accessible to travelers with various disabilities and offer alternative routes and complete audio transcription for the hearing impaired. In addition, the app provides important information on traffic and parking, location of public services, hotels, restaurants and more.
Good to know: the app can be downloaded for free (an internet connection is required), it is suited for all smartphones, and the tours are offered in Hebrew, English, French and Russian. Once downloaded, you can use the app without an Internet connection.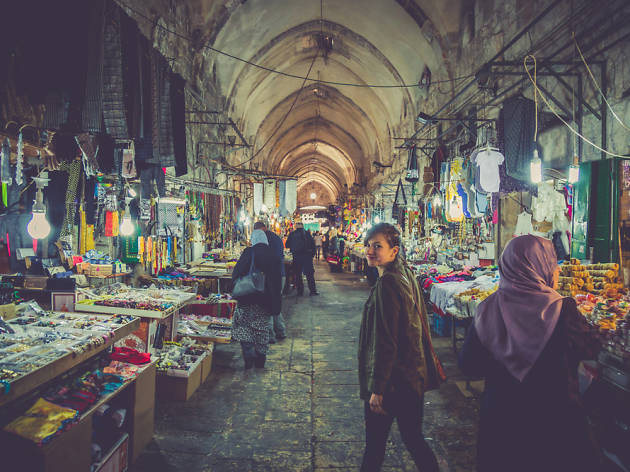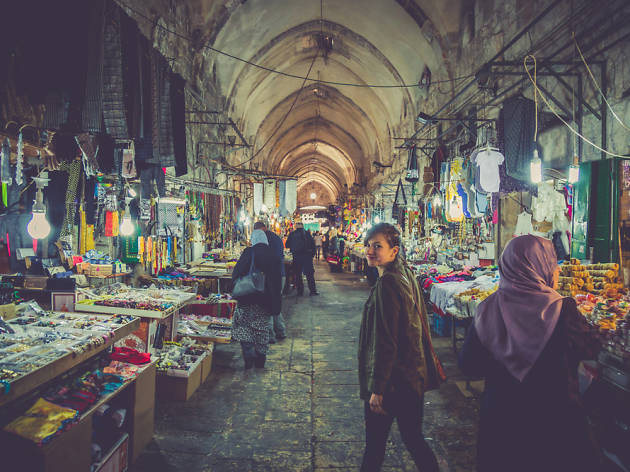 Jerusalem's old city market © Shutterstock
Following Flavors: BiteMojo
If during your trip you find yourselves unable to decide where to eat, you should download the BiteMojo app, which offers food tours in which you can travel and taste a variety of local dishes. On the app, you choose your preferred route, pay (and accumulate points for further tastings) and set off at your own pace. In Jerusalem, for example, for NIS 105 per person, you can go on a tour called "Eat the Mahane Yehuda Market", which goes through nine different points of interest and offers six delicious and prime (kosher) tastings: stuffed vine leaves, angus beef patty on the plancha, a healthy juice, half a cookie cream and more.
Good to know: the app is in Hebrew, you can download it for free to all devices, and it also offers food tours in other cities, such as Barcelona, New York, Madrid, Singapore and more.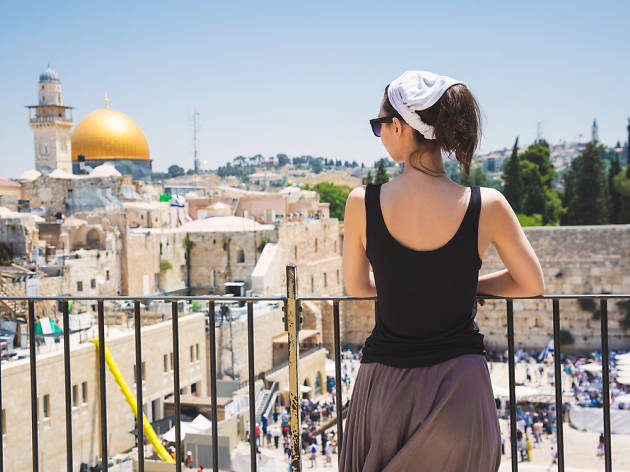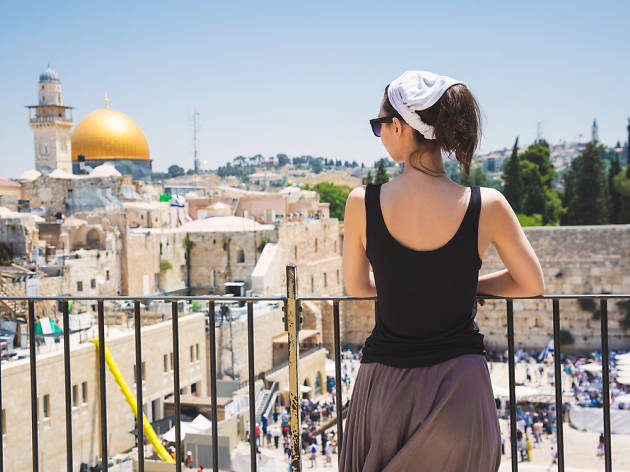 Jerusalem © Shutterstock
For the Independent Traveler: Abraham Tours
This is a unique app that will accompany you on your trips in Jerusalem. The app is perfect for the independent traveler who wants to explore the city at his or her own pace. The app recommends routes in Jerusalem (but not only) for travelers of all types (on bicycles, cars, etc). Each route details the most important things: the nature of the tour, how long it lasts, recommended stopping points on the way, historical points of interest, information about each and further details. You can see the route on the map, hear an explanation and be alerted when approaching a stopping point.
Good to know: navigating the app is possible in different languages: Hebrew, English, Japanese, Norwegian, Russian, Romanian and more. The app is suitable for all smartphones.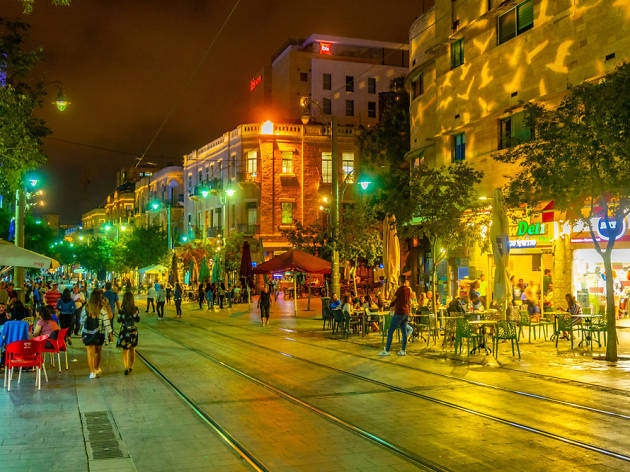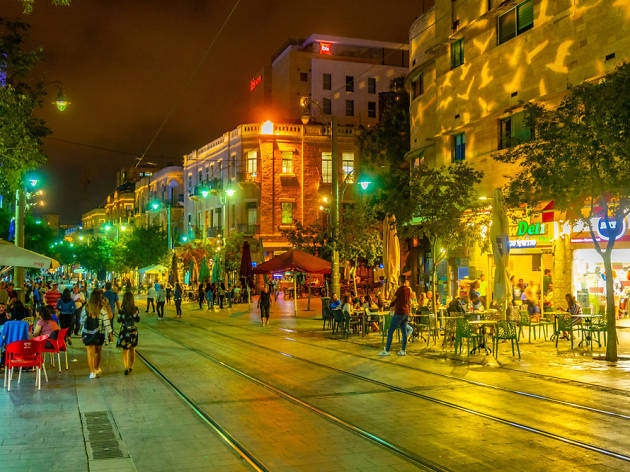 Jerusalem Nightlife © Shutterstock
Nightlife Ramblers: JLM NIGHTGUIDE
Although Tel Aviv is nicknamed the city that doesn't stop, Jerusalem is not without its own lively nightlife. A quick look at the JLM NIGHTGUIDE app reveals the many bars, events and attractions offered by Jerusalem's colorful nightlife. In fact, it is an upgraded search engine for bars and nightlife places in Jerusalem. Next to each bar is written everything you need to know about: address, opening hours, if it's open on Shabbat, interesting deals, performances and more. There is also a regular list of special offers such as happy hours and a designated driver.
Good to know: you can choose a language, Hebrew or English. Suitable for smartphones of all kinds.