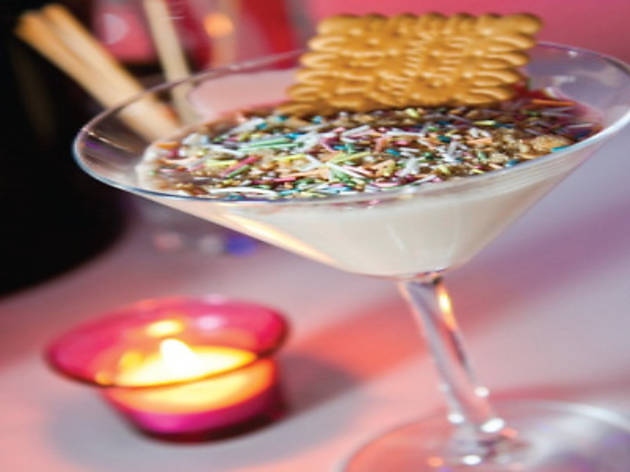 Time Out says
Entertainment's one of those things that doesn't play by strict rules – we've all seen what enough alcohol does to people who proudly claim, 'I don't listen to Turkish pop' or 'I don't dance, let alone belly dance'. Maçka Park's newly-opened Park Venue is the kind of place where serious men and stylish women let loose to the sounds of 90-percent Turkish music spun by DJs Serkan Altınkum, Savaş D. and, on Fridays, Kemal Doğulu. The theme parties are already under way, making their way from the indoors to the garden as the weather gets even warmer.
We hear malt whisky is the most popular drink here, with a close second being champagne. It's still a good idea to try the original cocktails from the bar – particularly the tequila fishbowl, a hit with crowded groups that resembles an aquarium (there are even fake fishes swimming in it). Those who are in the mood for a sweet cocktail can also try the cheesecake martini made with hazelnut vodka, cream liqueur and cookie crumbs – more dessert than drink.
Park Venue doesn't offer a dinner menu, but it's not like you'll go hungry either – each table gets a plate of cured meat, and later on in the night you can try bite-sized lahmacun (a dish made of thin dough topped with minced meat, known as 'Turkish pizza') and mini wraps on the house. They even offer tamarind tea as you're leaving as a strong detox drink – and possibly your last chance to prevent a hangover.
FROM THE MENU
Absolut bottle (75 cl) 350 TL
Fishbowl (for ten people) 200 TL
Details