Your ultimate guide to life in Istanbul
Your round-the-clock guide to the city – delivered by local experts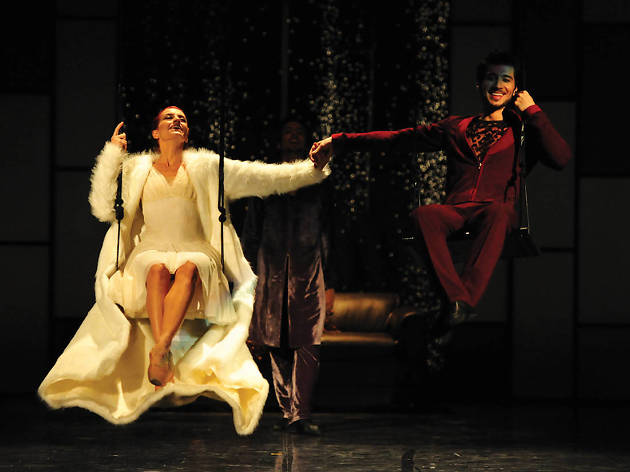 Listen to the Nutcraker from its artists!
You describe your production as a neoclassical interpretation of The Nutcracker. Could you tell us more about that?İlke Kodal: "When people hear the name 'The Nutcracker,' they generally expect to see the classic version of the ballet. We purposefully highlight the difference so people know they're in for something new."Uğur Seyrek: "Our version actually combines neoclassical and classical ballet with modern dance. Hoffmann wrote the story in 1816, and although it was written as a story for children, there are quite a few dark aspects to it. Later on, Alexandre Dumas adapted into a more straightforward story, and at the end of the 19th century, choreographer Marius Petipa set out to turn it into a ballet with Tchaikovsky as the composer. The Nutcracker's premiere in St. Petersburg in 1892 was notoriously unsuccessful: the choreography failed to impress viewers who were accustomed to classical ballet, while the story was considered too gruesome for a kids' show. There were quite a few successful adaptations in the 20th century, but none of them deviated from the basic plotline." How is your production different?Uğur: "We modernized all of the themes, so everything you see in The Nutcracker rings true for our day. It all starts with an elderly ballerina reminiscing about the past. As the events unfold, we learn that the real source of the nightmare is a man who abused her in the past. The fear of mice symbolizes the memory of that abuse, so the issue is quite relevant to our d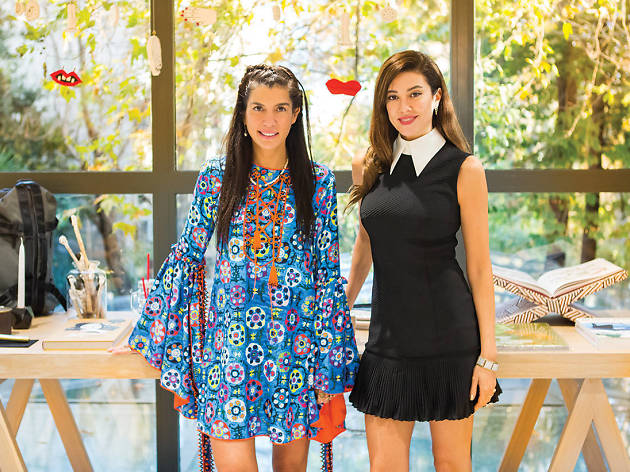 With Başak Dizer Tatlıtuğ and Deniz Marşan on Room + Rumours
Style consultants Başak Dizer Tatlıtuğ and Deniz Marşan's Room + Rumours is a new-generation haven of shopping, art and food. The moment you step through the door, you'll feel less like you're in a shop and more like you're in a private dressing room where a stylist has laid aside items just for you. Eclectic details complement the modern décor at Room + Rumours, which offers much more than just clothes: you can also grab a bite, get work done, purchase artworks or just browse to feel inspired. What's the story behind Room + Rumours?Başak: "It's been our dream since we started working together. We first opened our showroom, Room, and recently added the Rumours section. When imagining our concept store, we not only wanted to sell items we love, but we also wanted to set aside space for art and a café where everything from the music to the food reflects our taste." Who's your target clientele?Başak: "We offer items that appeal more to people who either have style or are in the process of forming their own style than they do to those who blindly follow trends. It's important to us that everything is offered in limited numbers, since many of our customers don't want to see the same clothes they're wearing on someone else." What brands will we find at Room + Rumours?Deniz: "We're proud to showcase our first collection, which was designed in Italy. There are also collections by Hakan Yıldırım and Özgür Masur designed exclusively for us. Room + Rumours is also the only retailer i
The Four-Legged Municipality: Street Dogs of Istanbul
To some, they're terrifying beasts, while to others they're the best friend anyone could ask for. Whatever feelings you may have about street dogs, the undeniable fact is that the four-legged creatures with whom we share the city's streets play an important role in our social life. "How?" you may ask. Well, the answer to that question can be found in Istanbul Research Institute's latest exhibition, The Four-Legged Municipality: Street Dogs of Istanbul. The exhibition looks at the fate of dogs in the city by dividing history into two periods. From the Conquest of Istanbul until the Tanzimat Era, dogs served faithfully as the guardians of public property, but once modernization took off in the 19th century, so did the banishment of these animals begin. This mistreatment of street dogs reached its peak with the Hayırsızada Dog Massacre in 1910, which saw around 80,000 strays exiled to Sivriada, many of them dying on the boat ride over there. The exhibition recounts all of this history with photographs, travelogues, postcards, magazines and engravings. The dogs are obviously the focal point of the exhibition, but the works on display also provide glimpses into Istanbul's history, with certain images – like those that depict the murder of dogs in gas chambers – proving to be both saddening and thought provoking for the viewer. The exhibition's curator Ekrem Işın believes Street dogs have developed their own philosophy of life, just as we have. To him, dogs are multifunctional resi
Latest restaurant reviews
Unmissable events of the month
Day, Light, Night
Istanbul Modern celebrates the 25th anniversary of TEPTA Lighting, the museum's lighting sponsor since its foundation in 2004, with an exhibition that draws support from the Consulate General of Italy in Istanbul. Noted as "the first show in Turkey to focus exclusively on lighting," Day, Light, Night was curated by lighting designer Ulrike Brandi, who was inspired by light's ability to change the mood and atmosphere of the city based on weather conditions or the time of day. Design brands represented by TEPTA join forces with designers, artists and architects (among them Emre Arolat and Refik Anadol) to explore the concept of "natural light" via installations and light objects.