Art & Culture
Art galleries, exhibitions and reviews of the best art in Istanbul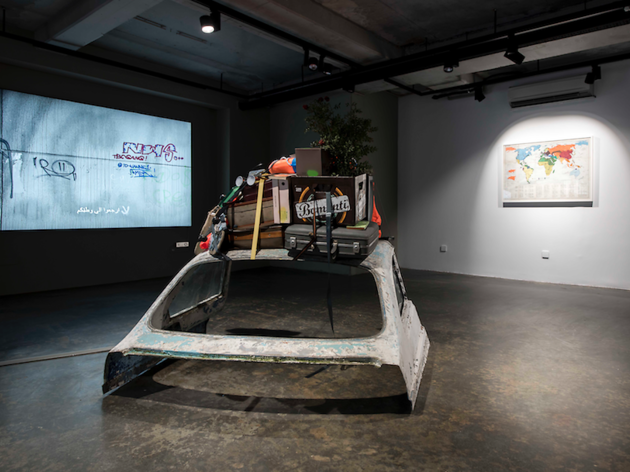 Manaf Halbouni - Home Game
Manaf Halbouni's artistic practice is informed by a participatory approach that spans a wide range of media often incorporating objects and materials sourced from every day. Largely motivated by his Syrian and German roots as well as his experience of currently living in Dresden, Halbouni's works stand as a critique of the global political system, migration politics, mainstream media and the constructed notions of nationality and borders with a comic touch. Coinciding with his residency at Cultural Academy Tarabya, Home Game presents newly produced works, most of which are the product of his stay in Istanbul and are inspired by the city. Home Game, taken from sports terminology, plays with the idea of a hometown; Halbouni asks what it is constituted of, turns it upside down and sheds light on its shortcomings. The two sculptures Halbouni created with a decorative metal material that he encountered in Istanbul smash the word "watan", meaning hometown in his native Arabic. The utopic idea of belonging to one piece of land, a politically constructed notion, is scrunched into a ball, almost like rubbish. A lightbox illuminates a photograph that Halbouni took on his daily bike ride near a refugee camp in Dresden. The right wing movement named '1% (Einprozent)' graffitied Arabic inscriptions onto walls near refugee camps vandalizing them with the words 'Go Back Home', to which someone later added 'NO'. As a continuation of his previous What If? series – an imagined dystopia in w
Istanbul's must-see museums
The best art galleries in Istanbul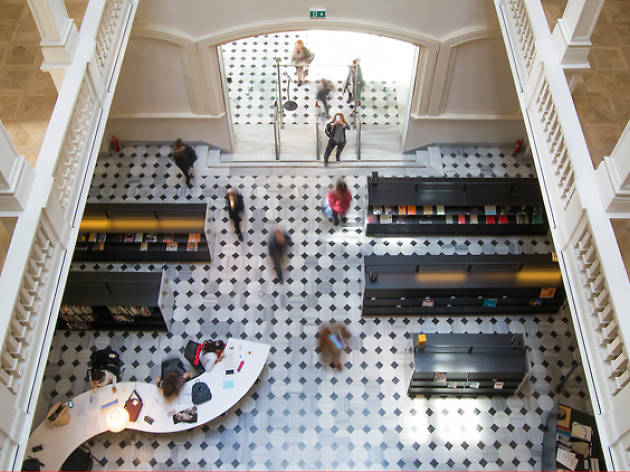 SALT Galata
Designed in 1892 by the Frenchborn Levantine architect Alexandre Vallaury for Bank-ı Osmanî Şahane, the SALT Galata building is one of the most handsome structures in the city. The project to re-structure and re-functionalise this space was overseen by Mimarlar Design, under the supervision of Ağa Han-recipient architect, Han Tümertekin. The focus here, of course, was in creating a space that could respond perfectly to SALT's multi-layered programme needs. The result? In one word, incredible. The stairs, the interventions that Autoban (the masters of reworking marble) did on the marble to draw attention to its production process, the offices, the auditorium, the library... Each one leaves you in awe – even the bathrooms. Could you fall in love with a bathroom? At SALT Galata, it's quite possible. Moving back outside, where neoclassical and orientalist architectural details grace the front and back facades of the building, you'll also find the bookshop Robinson Crusoe and a restaurant that Doors Group designed specifically for SALT Galata. One of the institution's most magnificent, unique areas that touches upon our researching spirit is SALT Research, which opens up digital and printed resources for access. The library located to the left of the entrance is like a temple to the building. This section places the institution's mission of research, sharing and formation of new ideas in the centre of the building. Nearly 40,000 titles focus on areas such as art, architecture, d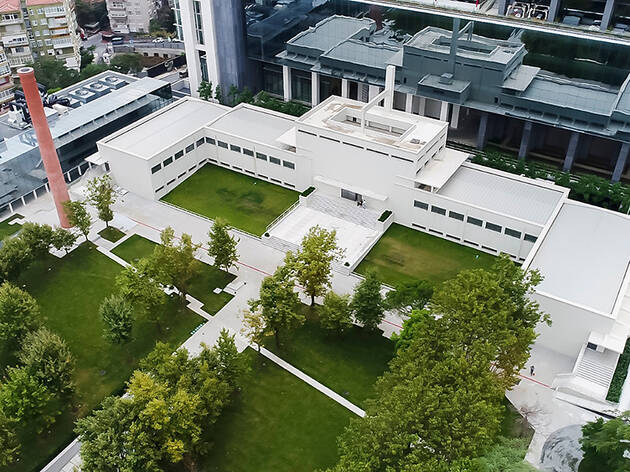 Pilevneli Mecidiyeköy
In 2017, Murat Pilevneli opened his eponymous gallery in Dolapdere, a blue-collar neighbourhood which had very little to do with art until the opening of Dirimart there in 2016 and the announcement that Arter would be moving into a museum space down the street. In keeping with his penchant for setting up shop in unusual locations, Pilevneli has recently unveiled a second, much bigger space in the Mecidiyeköy business district. The building it occupies has a fascinating history, having been built by the celebrated French architect Robert Mallet-Stevens under Atatürk's orders, serving as a state-owned liquor and cognac factory for many years. One of the first buildings commissioned by the newly found Turkish Republic, the building was destroyed in 2012 and rebuilt in its original style. Currently owned by the Swiss real estate development company Viatrans, the building is temporarily bequeathed to Pilevneli Gallery.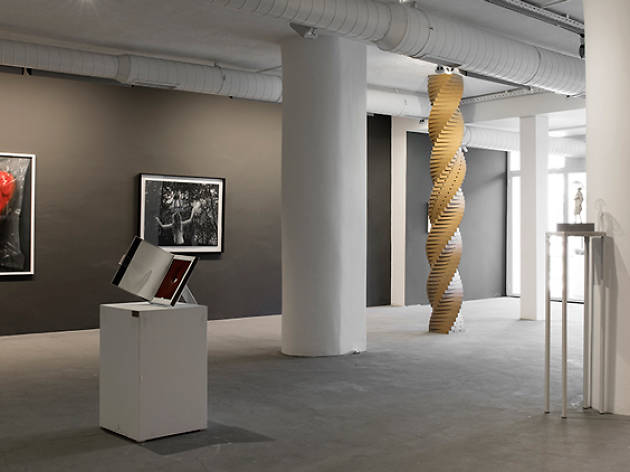 Mixer
Mixer discovers new talents in contemporary art and organises various events with the aim of making art accessible to all, as well as creating a space for visiting/local artists to focus on producing their work. Mixer particularly appeals to collectors of independent and innovative art. The gallery was first located in Tophane, where it opened in 2012, and moved to its current location on Sıraselviler Caddesi in 2015. Both solo and multi-artist shows are put on at Mixer, where young curators have a change to realize their projects.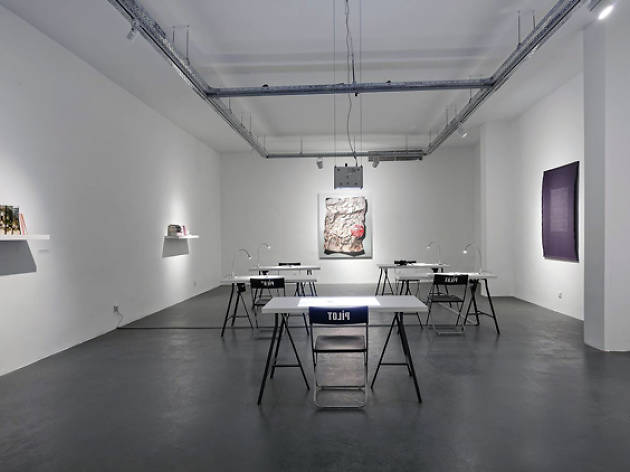 Pilot
PİLOT, whose current space was occupied by a night club in the 1970s, brings audiences together with local and international artists who have caught the pulse of the future and the contemporary, as well as with works which have left a mark on the past. With its gallery, foyer, office, and presentation area spread out over a 700 m2 space, PİLOT can accommodate a variety of purposes. Adjacent to the main gallery space is Co-PİLOT, which serves in a multi-functional manner and is host to an everchanging slew of talks, screenings, performances, workshops and exhibitions.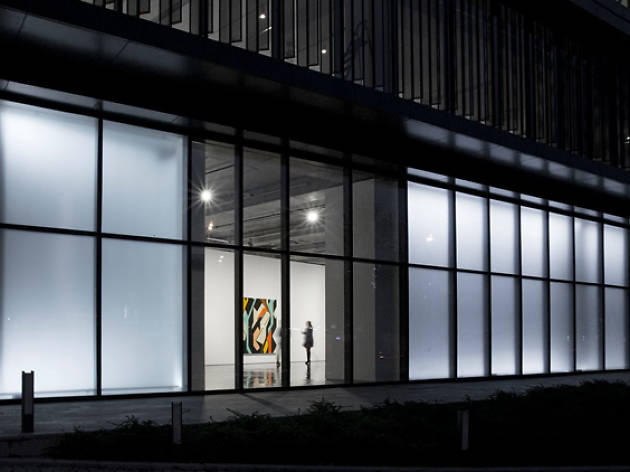 Dirimart Dolapdere
Dirimart first opened in its Nişantaşı location in 2002 with an exhibit organized by Komet in which 55 artists participated. Since then, Dirimart has regularly participated in national and international art fairs. In 2016 a second location, designed by architect Markus Dochantschi, opened its doors in Dolapdere. With its office space and statue garden, Dirimart Dolapdere spreads out over a space of 1000 m2.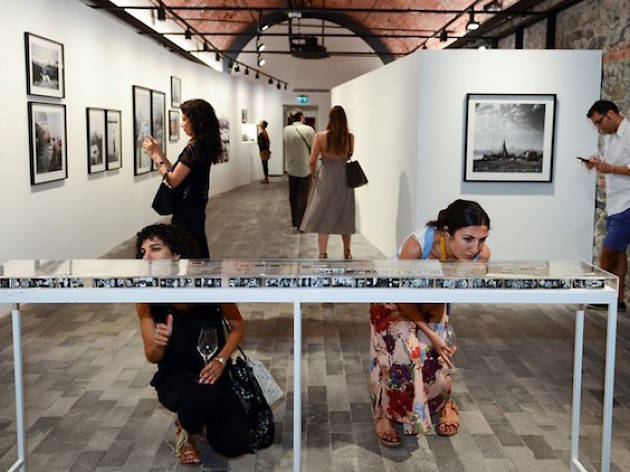 Ara Güler Musuem
Having just opened in Bomontiada, the Ara Güler Museum features the iconic work of legendary Turkish-Armenian photographer Ara Güler, known as the 'eye of Istanbul'. Featuring a rotating cast of exhibitions, the team behind the museum is cataloguing Güler's extensive archive here while planning to turn his longtime studio, the Güler Apartment in Beyoğlu, into a permanent museum.