Art & Culture
Art galleries, exhibitions and reviews of the best art in Istanbul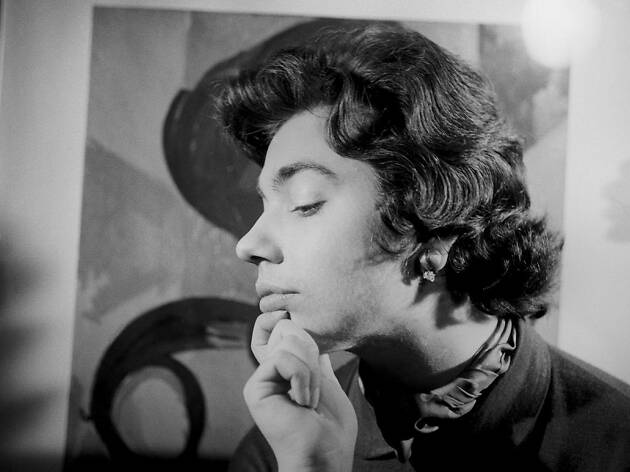 An ode to black and white: Merih Akoğul talks Yıldız Moran
The Istanbul Modern Photography Gallery is currently hosting a retrospective celebrating the work of the late Yıldız Moran, one of Turkey's most influential photographers. Merih Akoğul, the exhibition's curator, talks to us about the legendary artist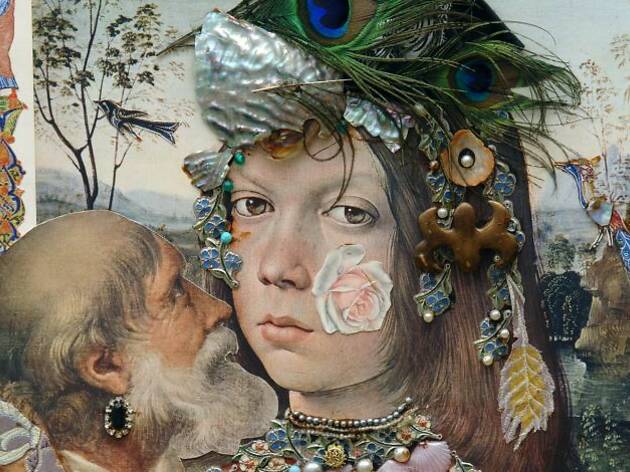 Parajanov with Sarkis
The Pera Museum presents a selection of works by the influential Soviet film director and artist Sergey Parajanov, who counted Andrei Tarkovsky, Michelangelo Antonioni, Francis Ford Coppola, Jean-Luc Godard and Federico Fellini amongst his admirers. Shedding light on the versatile visual world of the auteur, the exhibition brings together a wide spectrum of works including collages, storyboard drafts, film costumes, drawings, paintings, mosaics, and photographs by Parajanov. The exhibition also features works created in homage to Parajanov by eminent contemporary artist Sarkis. A selection of Parajanov's films will be screened in parallel to the exhibition in the downstairs cinema.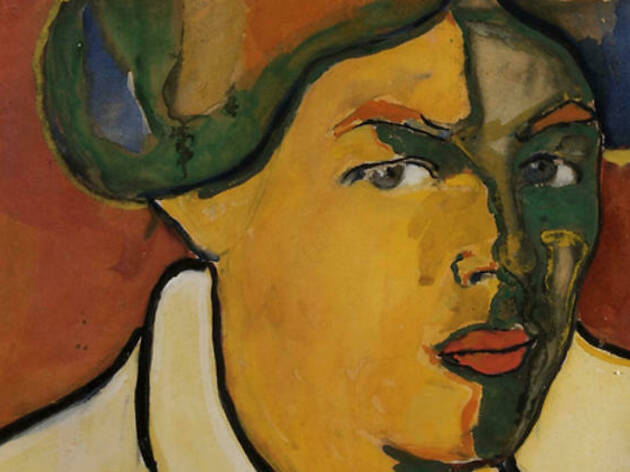 Dreaming the Future. Russian Avant-garde Art and Design
The new blockbuster exhibition at the Sabancı Museum brings together a sweeping selection of Russian avant-garde art, culled from multiple museums and private collections in Europe. The works on display include masterpieces by Kazimir Malevich, Vladimir Tatlin, Alexander Rodchenko and the many female artists of the period including Olga Rozanova, Lyubov Popova and Natalia Goncharova. The photographs, paintings, sculptures, installations and films on display are accompanied by informative texts exploring the historical and political backdrop of their creation. Concerts, literary talks and workshops related to Russian avant-garde will run concurrently with the exhibition.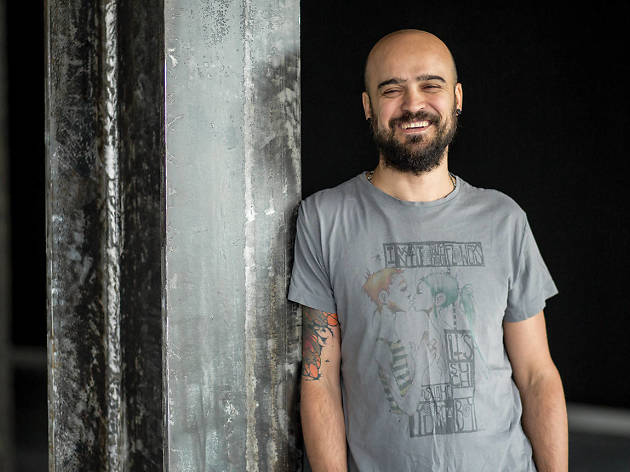 Interview: Arda Yalkın
The title of your exhibition is Everything is Awesome, yet the works on display are rather dark. What inspired this contrast?"You're right, the exhibition did end up being somewhat dark. Everything is Awesome is actually a popular hashtag on social media. In this show, I focus on the pornography of consumption and the iconography of the modern-day middle class. As it happens, capitalism is sounding alarm signals all over the world, but the situation is much more cataclysmic in countries like ours, where the most kitsch versions of capitalism are experienced. We're surrounded by violence, death, dishonesty, homophobia, ignorance and a lack of empathy. Despite all this, social media – which is, in a sense, our tool of personal communication – there's a constant state of pseudo happiness and ecstasy. This paradox really intrigues me. I should also clarify that I certainly don't consider myself cut off from this madness. What we're experiencing is collective hysteria." Could you tell us about the works on display?"Two video installations make up the biggest part of the exhibition. The first of these is my Rorschach Project, which focuses on the improvisational music created by four musicians – who were theretofore unaware of each other's participation – upon viewing an animation they saw for the first time in their lives. I layered these separate sounds in a four-minute, five-channel video. The video premiered last August in a show hosted by Gaia Gallery at the 12thInternational
Istanbul's must-see museums
The best art galleries in Istanbul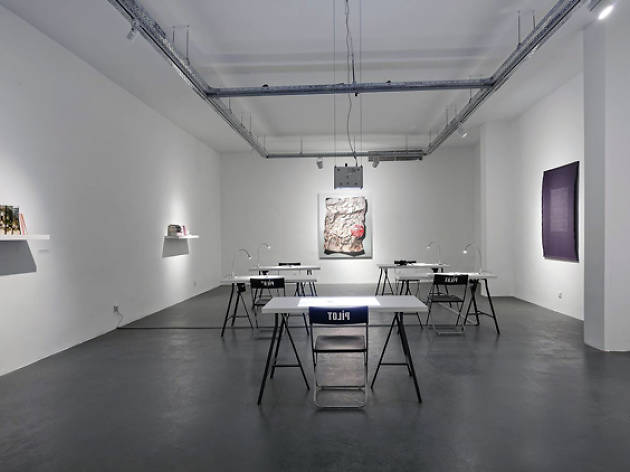 Pilot
PİLOT, whose current space was occupied by a night club in the 1970s, brings audiences together with local and international artists who have caught the pulse of the future and the contemporary, as well as with works which have left a mark on the past. With its gallery, foyer, office, and presentation area spread out over a 700 m2 space, PİLOT can accommodate a variety of purposes. Adjacent to the main gallery space is Co-PİLOT, which serves in a multi-functional manner and is host to an everchanging slew of talks, screenings, performances, workshops and exhibitions.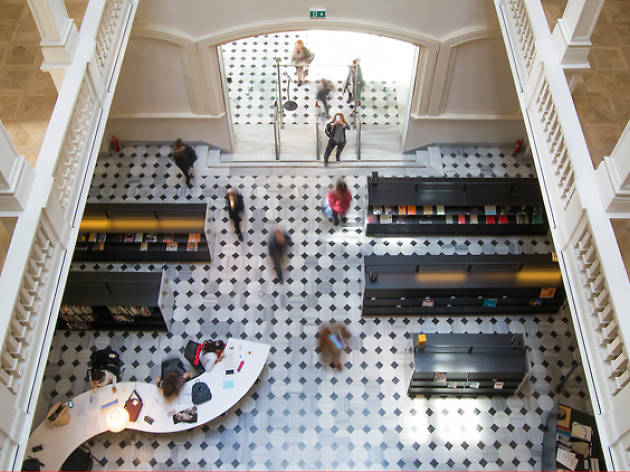 SALT Galata
Designed in 1892 by the Frenchborn Levantine architect Alexandre Vallaury for Bank-ı Osmanî Şahane, the SALT Galata building is one of the most handsome structures in the city. The project to re-structure and re-functionalise this space was overseen by Mimarlar Design, under the supervision of Ağa Han-recipient architect, Han Tümertekin. The focus here, of course, was in creating a space that could respond perfectly to SALT's multi-layered programme needs. The result? In one word, incredible. The stairs, the interventions that Autoban (the masters of reworking marble) did on the marble to draw attention to its production process, the offices, the auditorium, the library... Each one leaves you in awe – even the bathrooms. Could you fall in love with a bathroom? At SALT Galata, it's quite possible. Moving back outside, where neoclassical and orientalist architectural details grace the front and back facades of the building, you'll also find the bookshop Robinson Crusoe and a restaurant that Doors Group designed specifically for SALT Galata. One of the institution's most magnificent, unique areas that touches upon our researching spirit is SALT Research, which opens up digital and printed resources for access. The library located to the left of the entrance is like a temple to the building. This section places the institution's mission of research, sharing and formation of new ideas in the centre of the building. Nearly 40,000 titles focus on areas such as art, architecture, d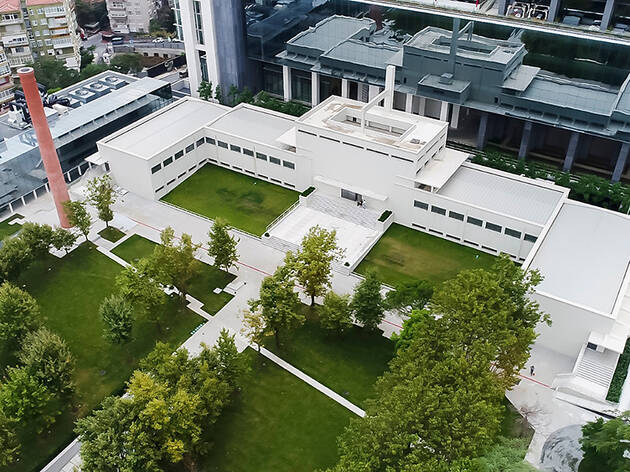 Pilevneli Mecidiyeköy
In 2017, Murat Pilevneli opened his eponymous gallery in Dolapdere, a blue-collar neighbourhood which had very little to do with art until the opening of Dirimart there in 2016 and the announcement that Arter would be moving into a museum space down the street. In keeping with his penchant for setting up shop in unusual locations, Pilevneli has recently unveiled a second, much bigger space in the Mecidiyeköy business district. The building it occupies has a fascinating history, having been built by the celebrated French architect Robert Mallet-Stevens under Atatürk's orders, serving as a state-owned liquor and cognac factory for many years. One of the first buildings commissioned by the newly found Turkish Republic, the building was destroyed in 2012 and rebuilt in its original style. Currently owned by the Swiss real estate development company Viatrans, the building is temporarily bequeathed to Pilevneli Gallery.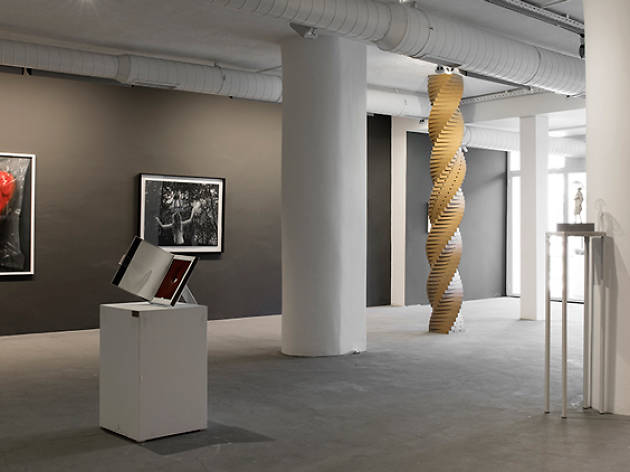 Mixer
Mixer discovers new talents in contemporary art and organises various events with the aim of making art accessible to all, as well as creating a space for visiting/local artists to focus on producing their work. Mixer particularly appeals to collectors of independent and innovative art. The gallery was first located in Tophane, where it opened in 2012, and moved to its current location on Sıraselviler Caddesi in 2015. Both solo and multi-artist shows are put on at Mixer, where young curators have a change to realize their projects.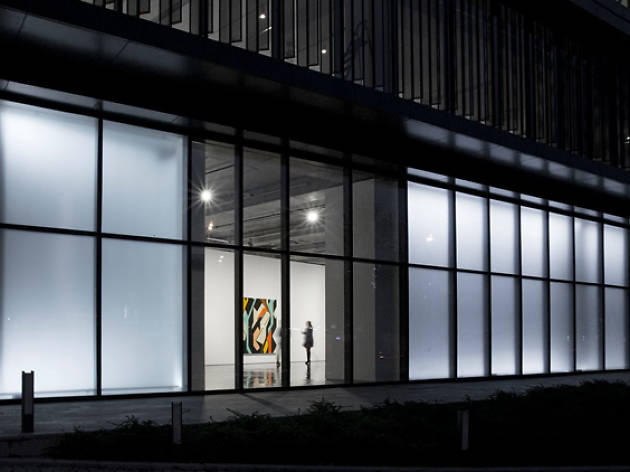 Dirimart Dolapdere
Dirimart first opened in its Nişantaşı location in 2002 with an exhibit organized by Komet in which 55 artists participated. Since then, Dirimart has regularly participated in national and international art fairs. In 2016 a second location, designed by architect Markus Dochantschi, opened its doors in Dolapdere. With its office space and statue garden, Dirimart Dolapdere spreads out over a space of 1000 m2.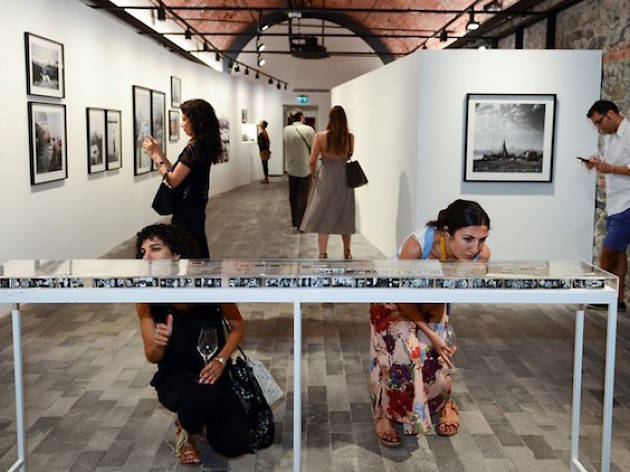 Ara Güler Musuem
Having just opened in Bomontiada, the Ara Güler Museum features the iconic work of legendary Turkish-Armenian photographer Ara Güler, known as the 'eye of Istanbul'. Featuring a rotating cast of exhibitions, the team behind the museum is cataloguing Güler's extensive archive here while planning to turn his longtime studio, the Güler Apartment in Beyoğlu, into a permanent museum.