Art & Culture
Art galleries, exhibitions and reviews of the best art in Istanbul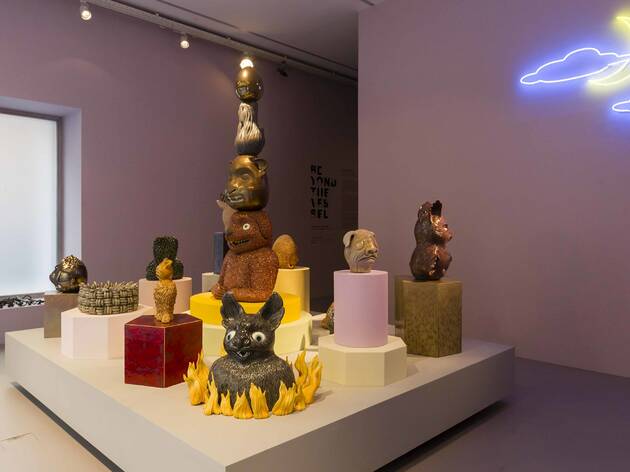 Beyond the Vessel: Myths, Legends, and Fables in Contemporary Ceramics around Europe
'Beyond the Vessel: Myths, Legends, and Fables in Contemporary Ceramics around Europe' is the first exhibition of Mesher, a new culture and art space initiated by Vehbi Koç Foundation(VKV) at the Meymaret Han, the building that housed VKV's contemporary art center Arter until 2018. The exhibition demonstrates how ancient myths from various cultures have echoed down generations and inspired an exciting new wave of contemporary art. It focuses on ceramics as a vehicle for conveying shared human stories. 'Beyond the Vessel: Myths, Legends, and Fables in Contemporary Ceramics around Europe' is curated by Catherine Milner and Károly Aliotti and exhibits the works of Sam Bakewell, Bertozzi & Casoni, Vivian van Blerk, Christie Brown, Phoebe Cummings, Bouke de Vries, Malene Hartmann Rasmussen, Klara Kristalova, Elsa Sahal, Kim Simonsson, Carolein Smit, Jørgen Haugen Sørensen, Hugo Wilson.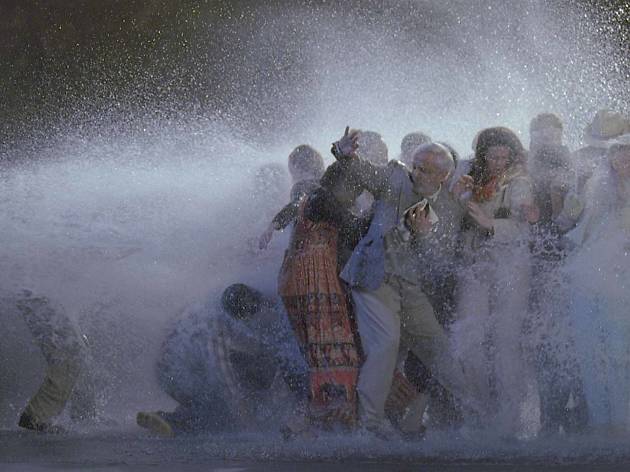 Bill Viola: Impermanence
Bill Viola has been investigating the mysteries of the human condition for more than forty years, employing technology as a medium that during those decades evolved at a rapid pace. Impermanence is Viola's first major survey exhibition in Istanbul. The exhibition can be visited between September 14, 2019-September 13, 2020 at Borusan Contemporary. borusancontemporary.com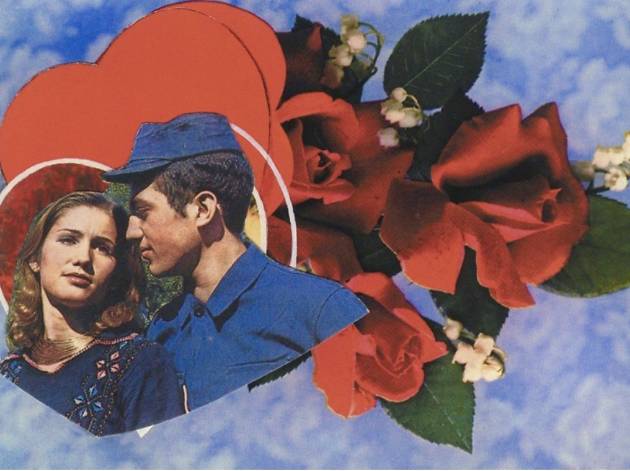 Our Blissful Souvenirs
The most comprehensive exhibition to date of Nur Koçak, one of Turkey's first photorealist painters, is presented at SALT Beyoğlu and SALT Galata. The exhibition is titled after one of her works, Our Blissful Souvenirs comprises a selection of early drawings and photographic series, produced between the 1960s and 2010s. The exhibition offers an in-depth view into Koçak's critically narrative practice, which examines the spread of popular culture from women's magazines and Hollywood movies through to its repercussions in Turkey. Our Blissful Souvenirs was programmed by art historian Ahu Antmen together with Amira Akbıyıkoğlu from SALT.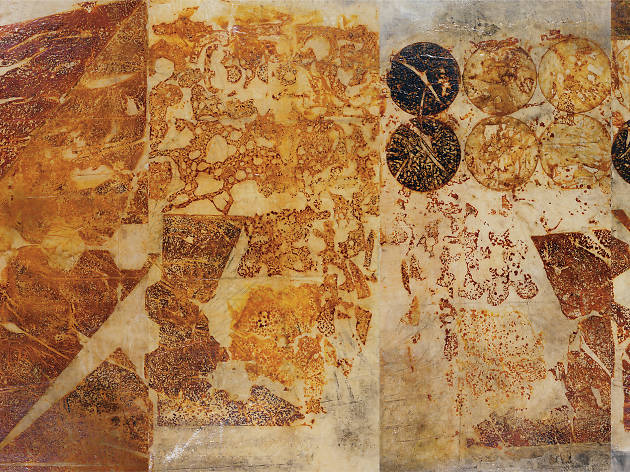 Canan Tolon: You Tell Me
The exhibition "You Tell Me" organized by Istanbul Modern is a cross section of Canan Tolon's artistic practice which spans from the 1980s to today. "You Tell Me" aims to bring Tolon's unique expressive and technical pursuit into view through her works, which range from drawings to photographs and paintings to installations. While bringing together notable examples of the transformations and developments in Tolon's artistic practice, the exhibition also presents re-creations of some of her works that have already secured their place in the history of art.
Istanbul's must-see museums
The best art galleries in Istanbul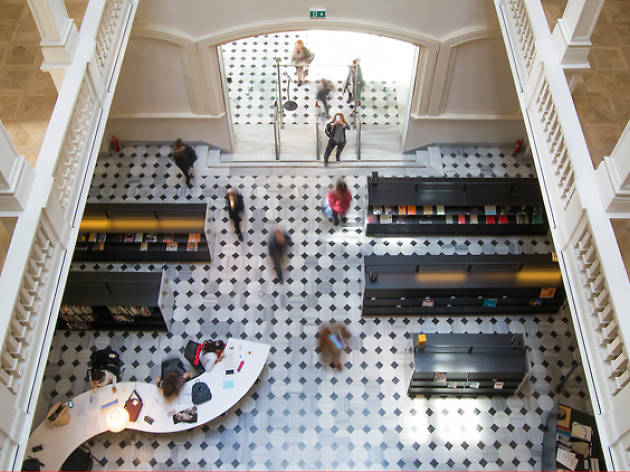 SALT Galata
Designed in 1892 by the Frenchborn Levantine architect Alexandre Vallaury for Bank-ı Osmanî Şahane, the SALT Galata building is one of the most handsome structures in the city. The project to re-structure and re-functionalise this space was overseen by Mimarlar Design, under the supervision of Ağa Han-recipient architect, Han Tümertekin. The focus here, of course, was in creating a space that could respond perfectly to SALT's multi-layered programme needs. The result? In one word, incredible. The stairs, the interventions that Autoban (the masters of reworking marble) did on the marble to draw attention to its production process, the offices, the auditorium, the library... Each one leaves you in awe – even the bathrooms. Could you fall in love with a bathroom? At SALT Galata, it's quite possible. Moving back outside, where neoclassical and orientalist architectural details grace the front and back facades of the building, you'll also find the bookshop Robinson Crusoe and a restaurant that Doors Group designed specifically for SALT Galata. One of the institution's most magnificent, unique areas that touches upon our researching spirit is SALT Research, which opens up digital and printed resources for access. The library located to the left of the entrance is like a temple to the building. This section places the institution's mission of research, sharing and formation of new ideas in the centre of the building. Nearly 40,000 titles focus on areas such as art, architecture, d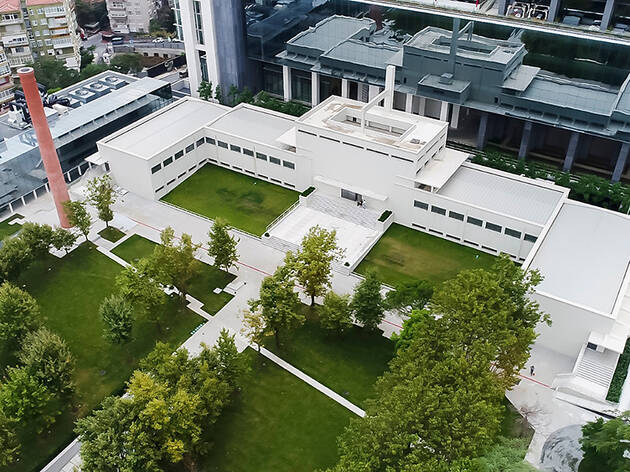 Pilevneli Mecidiyeköy
In 2017, Murat Pilevneli opened his eponymous gallery in Dolapdere, a blue-collar neighbourhood which had very little to do with art until the opening of Dirimart there in 2016 and the announcement that Arter would be moving into a museum space down the street. In keeping with his penchant for setting up shop in unusual locations, Pilevneli has recently unveiled a second, much bigger space in the Mecidiyeköy business district. The building it occupies has a fascinating history, having been built by the celebrated French architect Robert Mallet-Stevens under Atatürk's orders, serving as a state-owned liquor and cognac factory for many years. One of the first buildings commissioned by the newly found Turkish Republic, the building was destroyed in 2012 and rebuilt in its original style. Currently owned by the Swiss real estate development company Viatrans, the building is temporarily bequeathed to Pilevneli Gallery.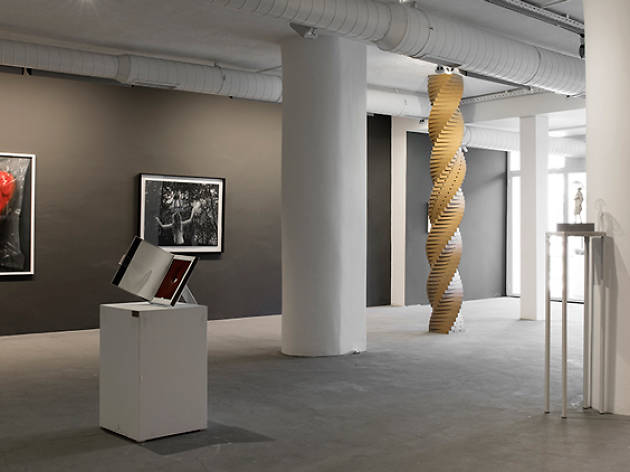 Mixer
Mixer discovers new talents in contemporary art and organises various events with the aim of making art accessible to all, as well as creating a space for visiting/local artists to focus on producing their work. Mixer particularly appeals to collectors of independent and innovative art. The gallery was first located in Tophane, where it opened in 2012, and moved to its current location on Sıraselviler Caddesi in 2015. Both solo and multi-artist shows are put on at Mixer, where young curators have a change to realize their projects.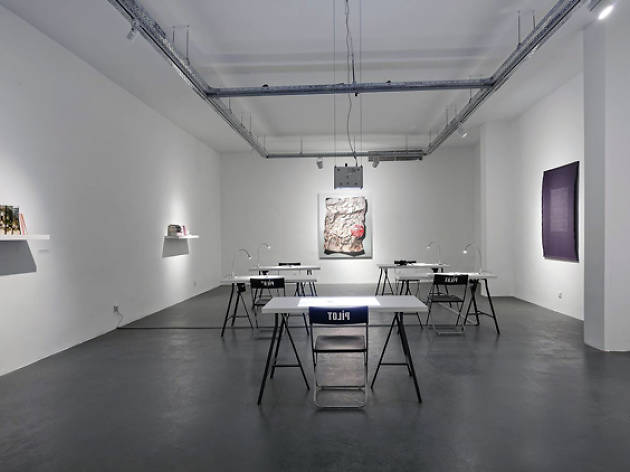 Pilot
PİLOT, whose current space was occupied by a night club in the 1970s, brings audiences together with local and international artists who have caught the pulse of the future and the contemporary, as well as with works which have left a mark on the past. With its gallery, foyer, office, and presentation area spread out over a 700 m2 space, PİLOT can accommodate a variety of purposes. Adjacent to the main gallery space is Co-PİLOT, which serves in a multi-functional manner and is host to an everchanging slew of talks, screenings, performances, workshops and exhibitions.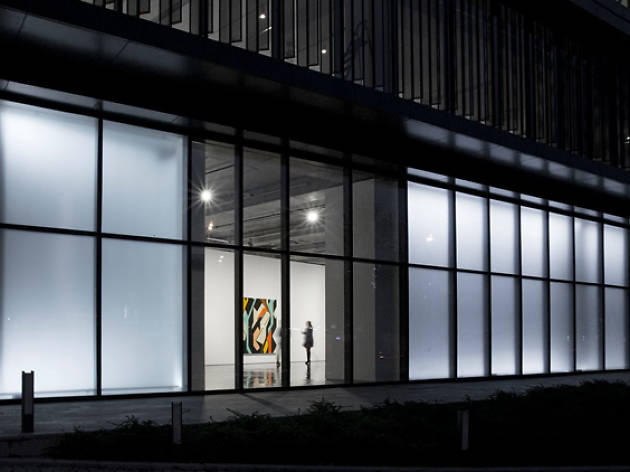 Dirimart Dolapdere
Dirimart first opened in its Nişantaşı location in 2002 with an exhibit organized by Komet in which 55 artists participated. Since then, Dirimart has regularly participated in national and international art fairs. In 2016 a second location, designed by architect Markus Dochantschi, opened its doors in Dolapdere. With its office space and statue garden, Dirimart Dolapdere spreads out over a space of 1000 m2.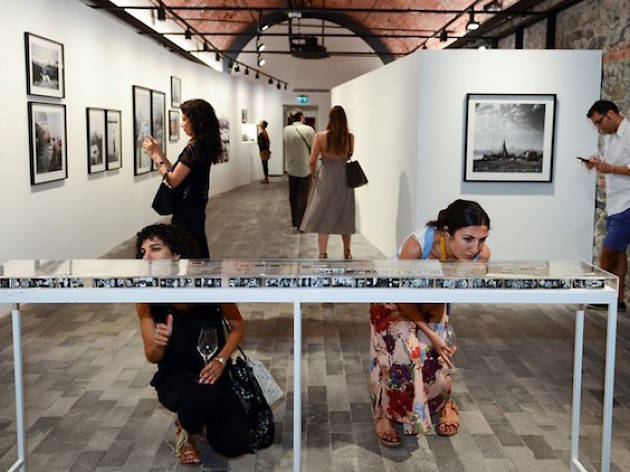 Ara Güler Musuem
Having just opened in Bomontiada, the Ara Güler Museum features the iconic work of legendary Turkish-Armenian photographer Ara Güler, known as the 'eye of Istanbul'. Featuring a rotating cast of exhibitions, the team behind the museum is cataloguing Güler's extensive archive here while planning to turn his longtime studio, the Güler Apartment in Beyoğlu, into a permanent museum.