Art & Culture
Art galleries, exhibitions and reviews of the best art in Istanbul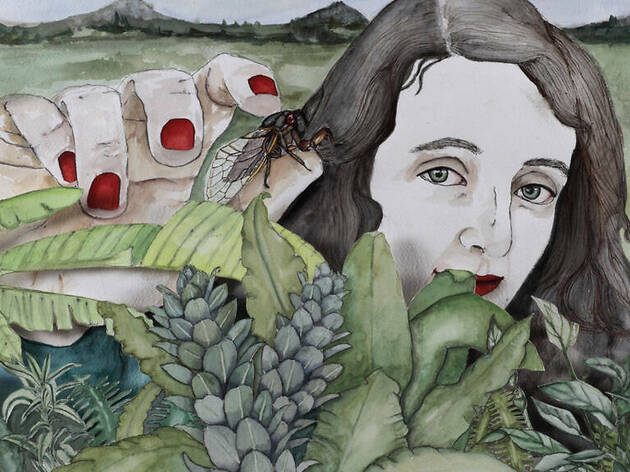 Taner Ceylan's Olympian quest
One of Turkey's most influential contemporary artists, Taner Ceylan, is currently gearing up for the first leg of his 'Olympos Exhibitions' series, for which he has chosen 10 artists to create original works dealing with the common theme of portraiture. Set to take place at Sadık Paşa Konağı, an abandoned Ottoman-era mansion in Cihangir, the project was funded by an olive grove owned by Ceylan near his house and studio in Olympos in the south of Turkey. Not knowing what to do with the olive oil he produced, Ceylan turned to the late businessman Ali Dinçkök, who advised him to create a boutique line of oil and organise a yearly exhibition with the proceeds from the sales. "I wanted the exhibition to be in an independent space" says Ceylan when we sit down over coffee in Cihangir. "The aim has always been to introduce artists with art galleries, and you couldn't do that in an institution, so it had to be an independent space. I had seen Halil's [Altındere] exhibition 'Homeland' at Sadık Paşa Konağı in 2017 and he helped me a lot with mine." While Altındere's exhibition only made use of the upper floors, with the encouragement of architect Fahrettin Aykut, Ceylan decided to venture down into the basement – though his cleaning personnel were apparently not as keen. "The derelict mansion looks something out of Hitchcock's 'Psycho'" says Ceylan, "both eerie and majestic." The show will be Ceylan's first foray into curating, though he shies away from the term and likes to think o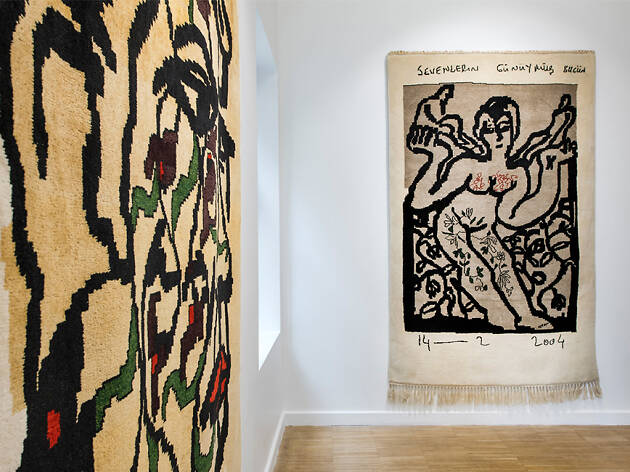 Tapestry – Woven Stories
The exhibition that will occupy three floors of the gallery features past and recent works of  Gülçin Aksoy, Özdemir Altan, Mustafa Aslıer, Belkıs Balpınar, Ramazan Can, Devrim Erbil, Renk Erbil Martin, Fırat Neziroğlu, Zekai Ormancı, Suhandan Özay Demirkan, Ayla Salman Görüney, M. Latif Taraşlı, Tulga Tollu, Hanefi Yeter and Jale Yılmabaşar. With this exhibition the gallery aims at depicting weaving as an art form that should reach and be appreciated by larger audiences and start a new dialog in contemporary art.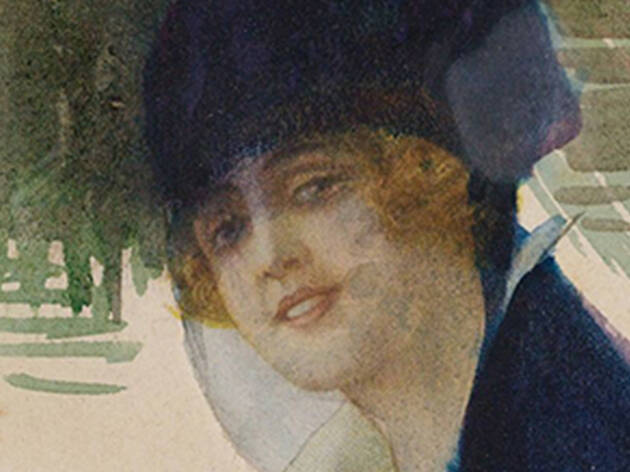 Mihri: A Migrant Painter of Modern Times
One of the leading advocates for the creation of the Academy of Fine Arts for Women, which was founded in 1914, portrait painter Mihri went on to become the school's first female director and dedicated her life to women's rights. While little is known about the life of Mihri – the artist spent a considerable amount of her life in Europe before settling in New York – this exhibition at Salt Galata brings together a selection of her works alongside archival documents to draw a portrait of the artist.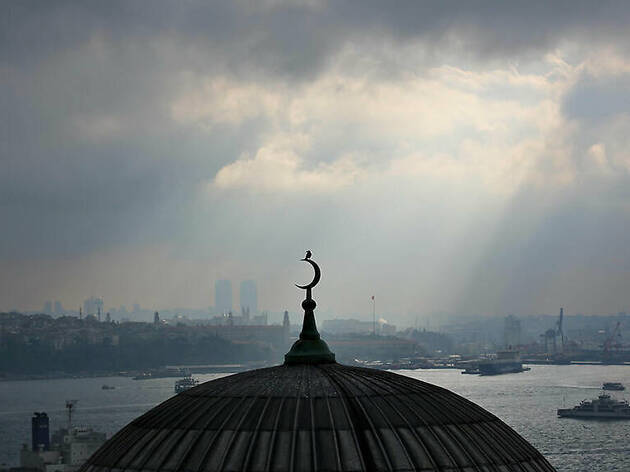 A balcony with a view
The photographs have been made into a book by the eminent publisher Gerhard Steidl, who has also curated the exhibition. The show is a must-see for readers of Pamuk as well as anyone interested in the visual world of the celebrated author. As he recounts throughout his autobiographical book 'Istanbul: Memories and the City', Orhan Pamuk wanted to become a painter long before he took up the pen. As anyone who has read his novels or visited the Museum of Innocence can attest, visual narratives have always been an important part of Pamuk's work. The author famously draws doodles on the edges of his manuscripts when he procrastinates and, after bringing back home a Canon camera he picked up during a trip to New York, Pamuk also began taking photographs to distract himself whenever words started to lose their flow. Pamuk says this soon evolved into a compulsive need to "record" the landscape before his eyes and he was soon taking an average of seven photographs per hour. Between December 2012 and April 2013, Pamuk took a total of 8.500 photographs from the balcony of his flat overlooking the Cihangir Mosque. When Gerhard Steidl, the founding director of the eponymous publishing company, saw the resulting work, he asked the author to come up with a selection. The 600-plus photographs that made it through this elimination were made into a book entitled 'Balkon' by Steidl and are currently on display at the Yapı Kredi Culture and Art building on Istiklal. Steidl also curated the ex
Calling for the Mass
Burcu  Erden,  whose exhibition 'Tomorrow's Ashes' took place at Tophane-i Amire Culture and Art Centre last year and group exhibitions she joined at Art On, now emerges with a completely new and dynamic exhibition.  The exhibition that is composed of sculptures and relief installations that are positioned in the three-floored space of the gallery, approach monumentality with distance.  
Istanbul's must-see museums
The best art galleries in Istanbul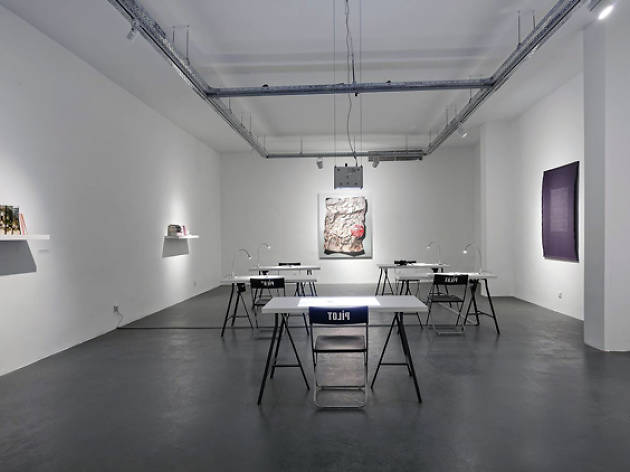 Pilot
PİLOT, whose current space was occupied by a night club in the 1970s, brings audiences together with local and international artists who have caught the pulse of the future and the contemporary, as well as with works which have left a mark on the past. With its gallery, foyer, office, and presentation area spread out over a 700 m2 space, PİLOT can accommodate a variety of purposes. Adjacent to the main gallery space is Co-PİLOT, which serves in a multi-functional manner and is host to an everchanging slew of talks, screenings, performances, workshops and exhibitions.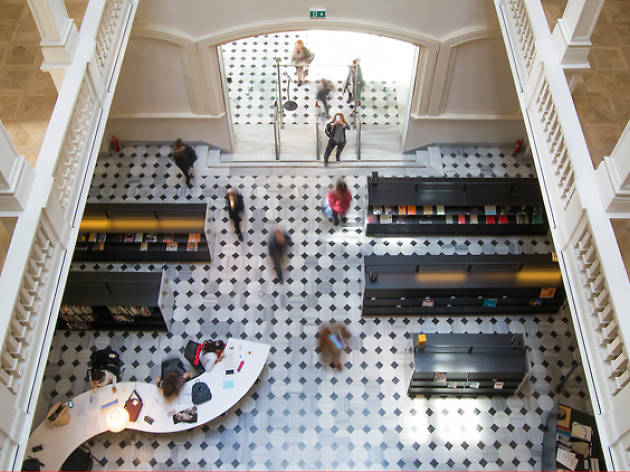 SALT Galata
Designed in 1892 by the Frenchborn Levantine architect Alexandre Vallaury for Bank-ı Osmanî Şahane, the SALT Galata building is one of the most handsome structures in the city. The project to re-structure and re-functionalise this space was overseen by Mimarlar Design, under the supervision of Ağa Han-recipient architect, Han Tümertekin. The focus here, of course, was in creating a space that could respond perfectly to SALT's multi-layered programme needs. The result? In one word, incredible. The stairs, the interventions that Autoban (the masters of reworking marble) did on the marble to draw attention to its production process, the offices, the auditorium, the library... Each one leaves you in awe – even the bathrooms. Could you fall in love with a bathroom? At SALT Galata, it's quite possible. Moving back outside, where neoclassical and orientalist architectural details grace the front and back facades of the building, you'll also find the bookshop Robinson Crusoe and a restaurant that Doors Group designed specifically for SALT Galata. One of the institution's most magnificent, unique areas that touches upon our researching spirit is SALT Research, which opens up digital and printed resources for access. The library located to the left of the entrance is like a temple to the building. This section places the institution's mission of research, sharing and formation of new ideas in the centre of the building. Nearly 40,000 titles focus on areas such as art, architecture, d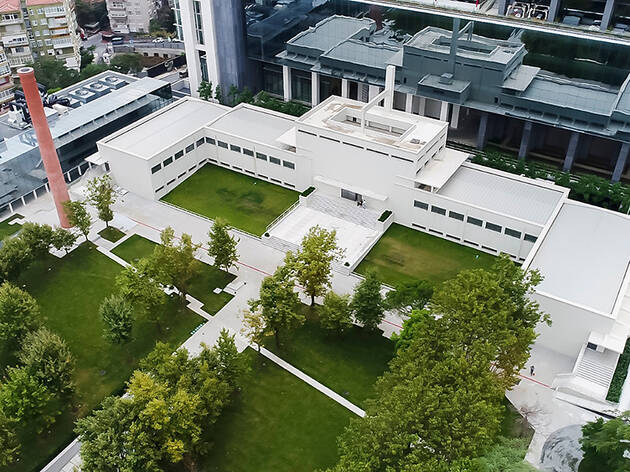 Pilevneli Mecidiyeköy
In 2017, Murat Pilevneli opened his eponymous gallery in Dolapdere, a blue-collar neighbourhood which had very little to do with art until the opening of Dirimart there in 2016 and the announcement that Arter would be moving into a museum space down the street. In keeping with his penchant for setting up shop in unusual locations, Pilevneli has recently unveiled a second, much bigger space in the Mecidiyeköy business district. The building it occupies has a fascinating history, having been built by the celebrated French architect Robert Mallet-Stevens under Atatürk's orders, serving as a state-owned liquor and cognac factory for many years. One of the first buildings commissioned by the newly found Turkish Republic, the building was destroyed in 2012 and rebuilt in its original style. Currently owned by the Swiss real estate development company Viatrans, the building is temporarily bequeathed to Pilevneli Gallery.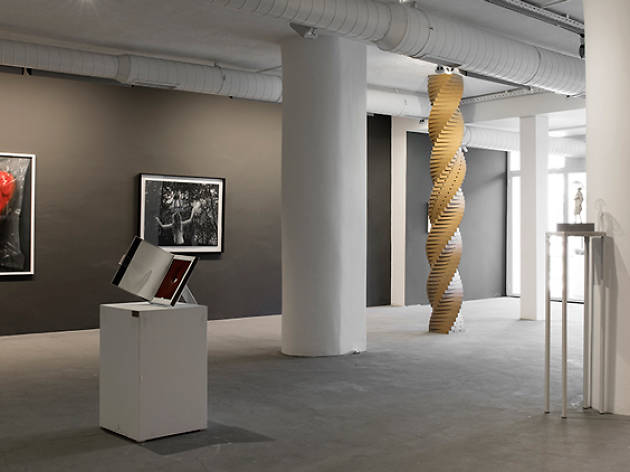 Mixer
Mixer discovers new talents in contemporary art and organises various events with the aim of making art accessible to all, as well as creating a space for visiting/local artists to focus on producing their work. Mixer particularly appeals to collectors of independent and innovative art. The gallery was first located in Tophane, where it opened in 2012, and moved to its current location on Sıraselviler Caddesi in 2015. Both solo and multi-artist shows are put on at Mixer, where young curators have a change to realize their projects.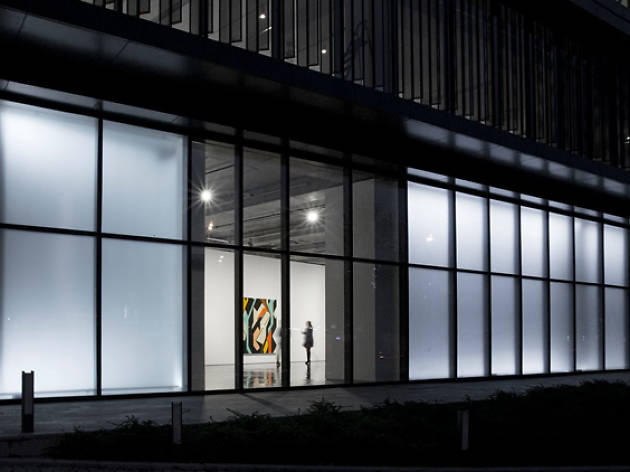 Dirimart Dolapdere
Dirimart first opened in its Nişantaşı location in 2002 with an exhibit organized by Komet in which 55 artists participated. Since then, Dirimart has regularly participated in national and international art fairs. In 2016 a second location, designed by architect Markus Dochantschi, opened its doors in Dolapdere. With its office space and statue garden, Dirimart Dolapdere spreads out over a space of 1000 m2.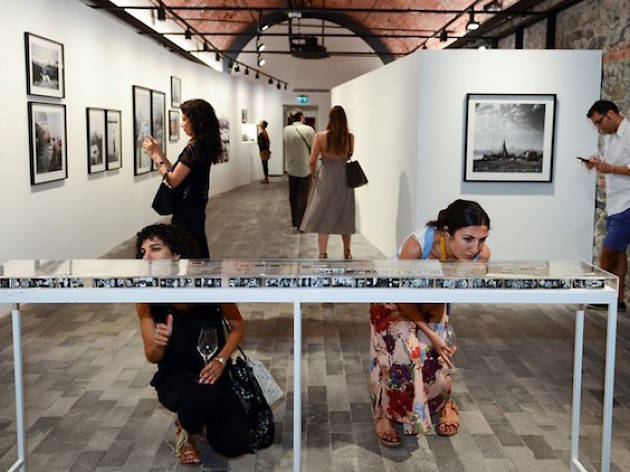 Ara Güler Musuem
Having just opened in Bomontiada, the Ara Güler Museum features the iconic work of legendary Turkish-Armenian photographer Ara Güler, known as the 'eye of Istanbul'. Featuring a rotating cast of exhibitions, the team behind the museum is cataloguing Güler's extensive archive here while planning to turn his longtime studio, the Güler Apartment in Beyoğlu, into a permanent museum.