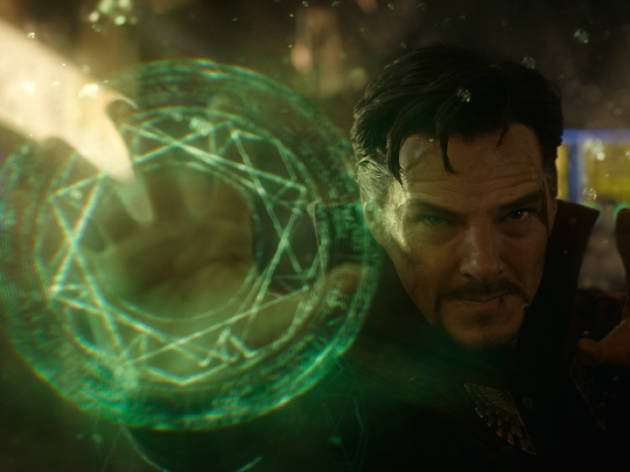 Time Out diyor ki
Marvel evreninin ünlü sihirbazı beyaz perdede hayat buluyor.
Marvel'ın sinema evreni genişlemeye devam ediyor. 2018'de vizyona girecek üçüncü 'Avengers' filmine kadar yeni 'Spider-Man', 'Thor' ve 'Guardians of the Galaxy' filmlerinin yanında, 'Black Panther' da izleyiciyle buluşacak. Fakat önce, 'Doctor Strange' ile Avengers'ın yeni üyesini tanıyoruz.
Dünyaca ünlü nörolog Dr. Stephen Strange (Benedict Cumberbatch), geçirdiği trafik kazasının ardından ellerini kullanamaz. Tıp hastalığına çare bulamayınca Doctor Strange, Kamar-Taj adlı gizemli bir diyara gider. Strange, Kamar-Taj'dan, gerçekliği bükebilen, zaman ve mekânda istediği oynamaları yapabilen biri olarak dönecektir. Tilda Swinton'ın, Strange'in akıl hocasını ete kemiğe büründürdüğü film, her Marvel yapımı gibi aksiyonla mizahı harmanlayan eğlenceli bir seyirlik vadediyor.
Ayrıntılar
Sürüm detayları
Yayın tarihi:
4 Kasım 2016
Süre:
115 dk
Oyuncular ve ekip
Yönetmen:
Scott Derrickson
Senaryo:
Scott Derrickson, C. Robert Cargill, Jon Spaihts
Oyuncular:
Benedict Cumberbatch
Chiwetel Ejiofor
Rachel McAdams
Tilda Swinton