Fantastik Canavarlar Nelerdir, Nerede Bulunurlar?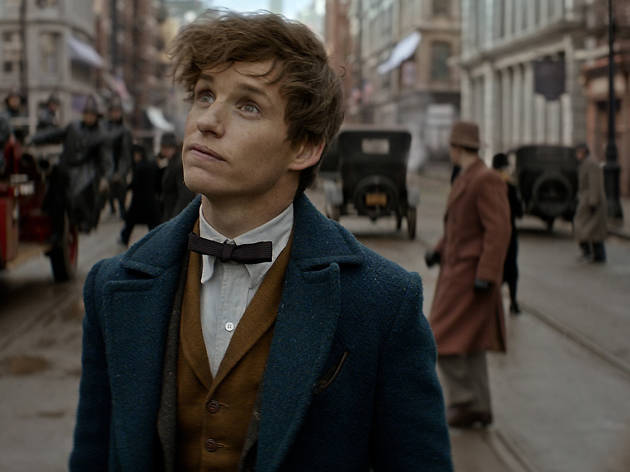 Time Out diyor ki
Harry Potter'dan 70 yıl önce geçen hikâyede sihirli yaratıklar New York sokaklarını işgal ediyor.
Sekiz filmden oluşan Harry Potter serisi, gişe rekorları kırmış ve bir jenerasyonu tanımlayan edebi eserlerden biri olarak tarihe geçmişti. J. K. Rowling'in Newt Scamander takma adıyla kaleme aldığı 'Fantastic Beasts and Where to Find Them' Harry Potter'dan 70 yıl önce geçen bir hikâyeyi ele alıyor. 2001 tarihli roman, serinin ilk filmi 'Sorcerer's Stone / Felsefe Taşı'nda (2001) Harry Potter'ın ders kitaplarından biri olarak gözüküyordu. Senaryosunu J. K. Rowling'in kaleme aldığı ve beş film olarak tasarlanan 'Fantastic Beasts'in ilk filmi bu ay izleyicilerle buluşuyor.
Harry Potter evrenindeki sihirli yaratıkların hikâyesini anlatan film, 1926 yılının New York'unda geçiyor. Newt Scamander, sihirli yaratıkları araştırmak ve korumak için onları gizemli bir boyutta saklamaktadır. Gizli bir yeraltı örgütü, Newt'in yaratıklarından bazılarını dünyaya salar. Newt, güvendiği arkadaşlarını yanına alarak canavarları tekrardan kendi boyutlarına götürmeye çalışacaktır. Oscar'lı oyuncu Eddie Redmayne'in başrolde olduğu filmde, Colin Farrell ve Jon Voight gibi isimler de rol alıyor. Özellikle Harry Potter evrenine tutkun olanlar 'Fantastic Beasts'i kaçırmamalı.
Ayrıntılar
Sürüm detayları
Yayın tarihi:
18 Kasım 2016
Süre:
133 dk
Oyuncular ve ekip
Yönetmen:
David Yates
Senaryo:
J.K. Rowling
Oyuncular:
Eddie Redmayne
Colin Farrell
Katherine Waterston