Manchester by the Sea (Yaşamın Kıyısında)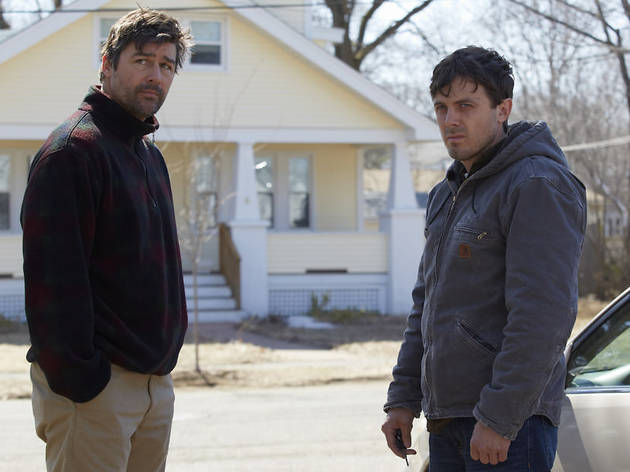 Time Out diyor ki
Kendini izole etmiş bir adamın kardeşinin ölümü sonrasında geçmişiyle ve kendisiyle yüzleşmesi.
Kenneth Lonergan, son filmi 'Manchester by the Sea'de travmatik bir kaybın neden olduğu suçluluk duygusunu üzerinden atamadığı için kendini insanlardan uzaklaştırarak kapıcılık yapmayı tercih eden Lee Chandler'ın hayata dönüş hikâyesini yer yer mizahi, yer yer trajik bir tonla anlatıyor. Film, incelikli bir şekilde işlenmiş hikâyesiyle seyirciye hayatın getirdiği belki de tüm duyguları teker teker yaşatıyor.
Abisinin ölümü sonrasında yeğenine göz kulak olmak üzere evine geri dönen ve böylece izole yaşamından vazgeçmek zorunda kalan Lee iyileşirken, bizler de filme ustaca yedirilmiş geriye dönüş sahneleriyle onu bu soğuk ve ruhsuz adam haline getiren geçmişini öğreniyoruz. Lee hatırladıkça, bizler de onu daha iyi anlıyoruz. "O kendini affedebilir mi?", "Bizler onu affedebilir miyiz?" gibi soruları ise filmin duygusal yoğunluğuna rağmen sormadan edemiyoruz.
Affetmek ve affedilmek üzerine sorgulamalar içeren ve karakterlerini yargılamaktan kaçınan film, bir yandan da ebeveyn olmanın kuralları üzerine düşündürüyor izleyicisini. İlk bakışta geleneksel bir dram ve aile hikâyesi gibi görünen 'Manchester by the Sea', geçmişle bugünü birleştiren ustalıklı kurgusu, hayal edilmesi bile zor acılar yaşamış karakterleri başarıyla canlandıran oyuncuları (Casey Affleck, Michelle Williams) ve hikâyesinin ağırlığına aldırış etmeden araya serpiştirdiği mizahi hamleleriyle bir başyapıta dönüşüyor.
Ayrıntılar
Sürüm detayları
Oyuncular ve ekip
Yönetmen:
Kenneth Lonergan
Senaryo:
Kenneth Lonergan
Oyuncular:
Michelle Williams
Casey Affleck
Kyle Chandler
Gretchen Mol
Lucas Hedges