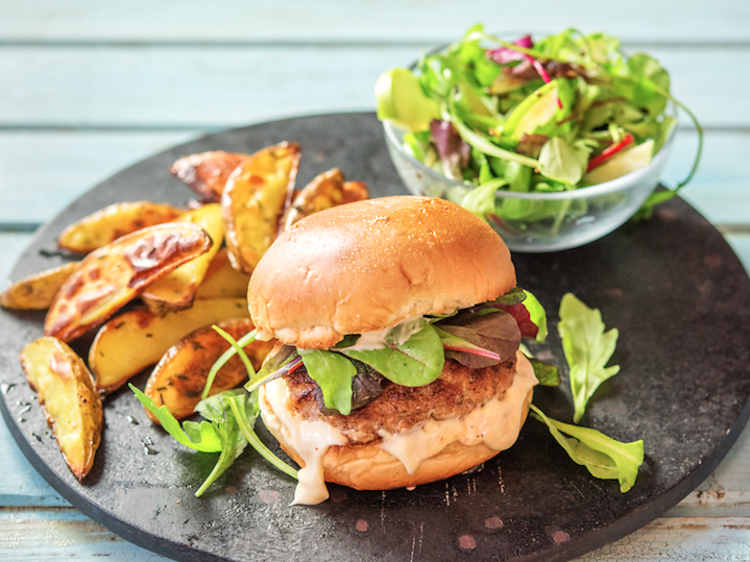 Photograph: Courtesy HelloFresh
OUR RATING: 5/5
HelloFresh is not only committed to delivering delicious, sustainably sourced ingredients, but the company also turns cooking into a merry activity. Through its app, social-media channels and blog, HelloFresh offers chef-led video tutorials and Facebook Live events hosted by a dietitian to help families create a variety of healthy meals. Kids love dishes like steak and potatoes, burgers and veggie stir-fry.
PROS: High sustainability standards for ingredients; meals for vegans, vegetarians and other special diets; delivery everywhere in NYC
CONS: No lunch recipes, plus only one breakfast option per week

AVG COST PER MEAL: $8.74/meal for the family plan (feeds four, includes 2–3 meals).