Heads up! We're working hard to be accurate – but these are unusual times, so please always check before heading out.
The best family movies on Netflix for all ages
Searching for the best family movies on Netflix? Browse our quick guide to which of your favorites are on the lineup!
We're still waiting for warmer weather to arrive, which means the best family movies on Netflix are practically begging for a marathon.
Get nice and cozy, grab a mug of hot chocolate and kick back with some of the best films out there: family comedies, '90s movies and great movies for tweens. Although the Christmas and Halloween movies are gone, there's a lot to look forward to in the new year ahead. (Including great TV shows!)
What are you going to begin your streaming session with?
Need more streaming recs? See the best new kids' movies and the best kids' shows on Netflix.
Best family movies on Netflix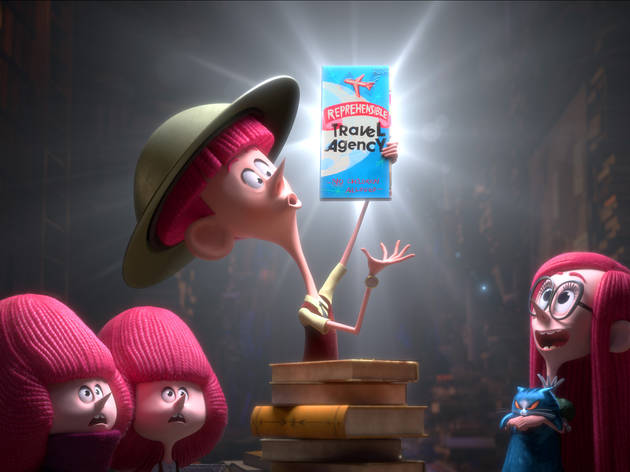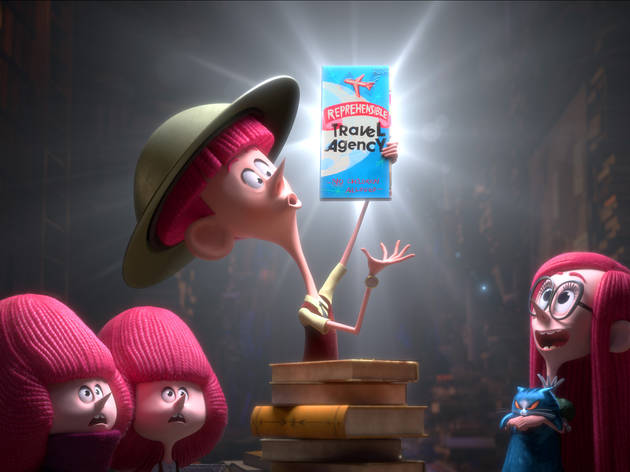 Photograph: Courtesy Netflix
1. The Willoughbys (2020)
Abandoned by their heartless parents, Jane Willoughby (voiced by Alessia Cara) and her twin brothers (Séan Cullen and Séan Cullen) try to please their sour nanny (Maya Rudolph) and become perfect children. Based on the bestselling book by Lois Lowry, this animated film also features the voices of Ricky Gervais and Terry Crews. Rated PG.
Life in the country sure is different than NYC. Max learns that the hard way. Although some animals aren't terribly keen on getting to know him, it's his friendship with Rooster that makes things a little easier. Rated PG.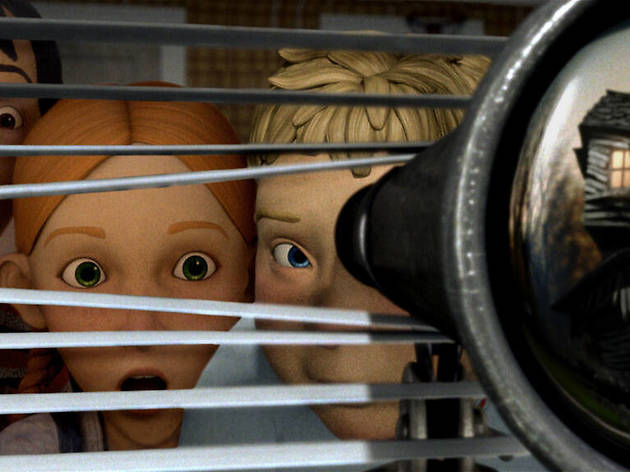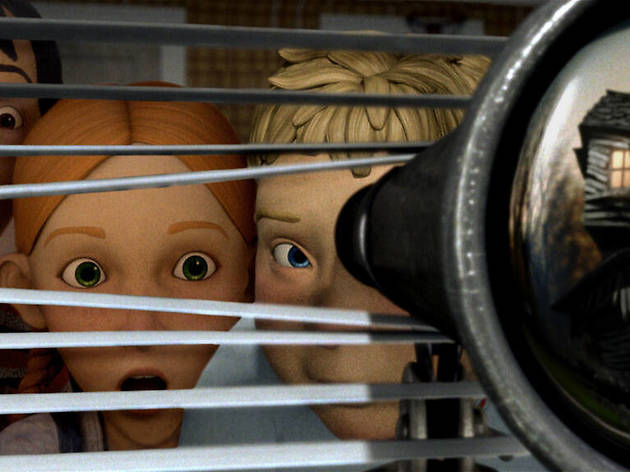 ©Sony Pictures Imageworks
One house on the street is not like the others, and teenager DJ knows it. Unfortunately, it's harder than expected for him to convince the police and his babysitter that their neighbor's home is actually a living, breathing monster. DJ and his friends must embark on a crazy adventure in hopes of saving the people the house has eaten (and ideally destroying it afterward). Anxiety-prone kids should pass on this one, but young horror fans will dig this film for its relatable characters and heartwarming ending. Rated PG.
Photograph: Courtesy Sony Pictures
4. Goosebumps 2: Haunted Halloween (2018)
Could you imagine if an R.L. Stine book came to life? For one tween, this is his reality. Sonny and his best friend Sam cross paths with Slappy, a dummy from an unpublished Goosebumps book who is very much alive. Plus, Slappy has set his sights on Sonny's mom. Soon a cast of spooky characters have been unleashed on the town, and it's up to Sonny to save his mother and his neighbors. Talk about getting lost in a good book, huh? Rated PG.
Disney's improbable sequel—coming a full 54 years after the original fantasy—is a risk that pays off, magically. Mary Poppins Returns is a backward-glancing musical, set in its gaslit 1930's London. Still, this is a treat for audiences of all ages, wth flashes of humor sneaking through in Emily Blunt's side-eye wink of a starring turn, purring through her impeccable pronunciation. "One never discusses a woman's age," she snaps at the mystified now-grown-up family she all but re-adopts as her new personal project when, a generation later, her nannying is needed. Mary's umbrella-assisted descent from the heavens is a stand-up-and-cheer moment (as is a fleet-footed cameo by 92-year-old Dick Van Dyke), but there's a deeper satisfaction in the song and dance. Rated PG.

Photograph: Courtesy Nickelodeon
6. Hey Arnold! The Jungle Movie (2017)
A Nickelodeon classic comes back to life! In this TV movie, we find Arnold and the PS 118 gang on their way to San Lorenzo. However, when they discover danger along the way, Arnold fears it will lead them to a similar fate as his parents who disappeared. Rated PG.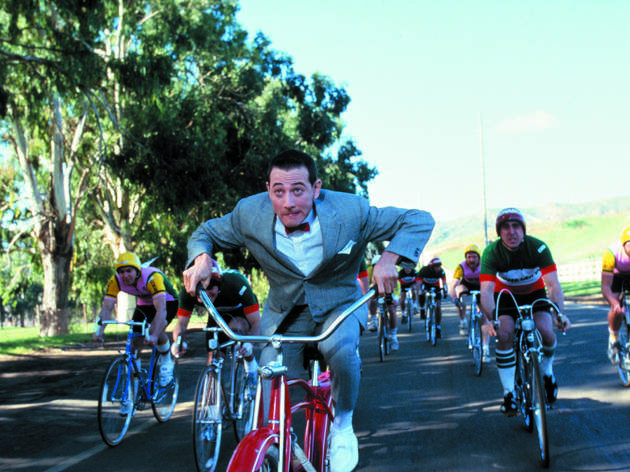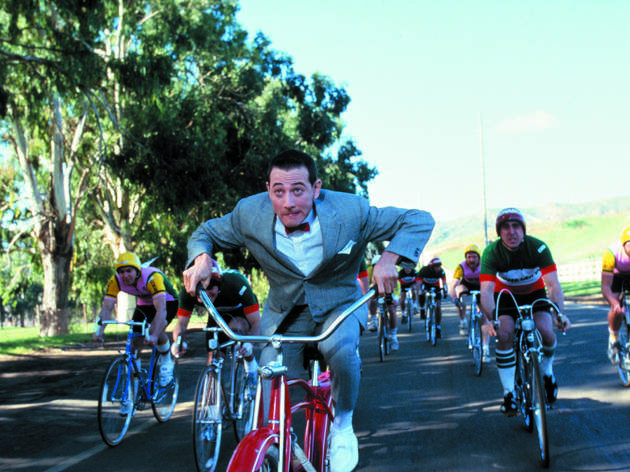 Courtesy Warner Bros. Entertainment
7. Pee-Wee's Big Holiday (2016)
Pee-Wee's in a New York State of mind. After meeting Joe Manganiello, he heads to the Empire State on his first trip to celebrate Joe's birthday in the Big Apple. Naturally, a few shenanigans ensue. Rated PG.
Ted is swooning over Audrey, and the way to her heart is a Truffula tree. No sweat, right? Well, nature is nonexistent in the town of Thneedville, so winning over the girl of his dreams might not be so simple after all. Will the Lorax, who once reigned over the forest, be able to help the young boy in his quest? Rated PG.
Barry the Bee (aka Jerry Seinfeld) has a college degree, but no motivation to pursue a career working with honey. That is, until he interacts with humans (a major no-no) and realizes they've been stealing his kind's honey for years. The nerve! Rated PG.
Tex Richman is planning to tear down the Muppets Studio and drill for oil on the grounds. But the show's biggest fan won't let that happen on his watch. Soon, he, his brother and his brother's girlfriend are on a mission to reunite the Muppets and save their beloved studio. When you're through, be sure to stream The Muppets Most Wanted. Rated PG.
Disney's New Orleans-set princess movie is one for the books! When our star Tiana is introduced, we learn all about her love for cooking and her aspirations to open the best restaurant in NOLA (we're dreaming of po boys and beignets as we speak). However, her plans are slightly derailed when Prince Naveen shows up. Mistaking Tiana for a wealthy princess, Prince Naveen plants one on her and the two are turned into frogs. Yikes! Will they be able to find the real princess in the bayou? Rated PG.
Alex, Morty and other friends from the Central Park Zoo make their way to Madagascar by way of a dilapidated airplane. (Those penguins are something!) But once they make it to their new destination, it appears everyone gets a tiny bit homesick. Rated PG.
Based on The Invention of Hugo Cabret, Hugo follows an orphan who lives in a Paris train station's walls circa 1930. Though he's tasked with looking after the clocks in the station, he's more concerned about a broken automaton his late father passed down to him. He intends to figure out what went wrong and hopefully find a sense of belonging in the process. Rated PG.
Courtesy: Paramount Pictures
14. Hotel for Dogs (2009)
Andi and Bruce are two foster siblings who have been adopted. The only problem? They're forced to give up their beloved pup, Friday in the process. A slight challenge, to say the least. However, the two make up for it and open a pet-friendly hotel. All is fine and dandy for the cute canines who venture to the space for some r&r, but then neighbors catch on...and they're not pleased. Rated PG.
Chicken Little has it rough. He's like the boy who cried wolf, except he claims that the sky is falling. Naturally, his neighbors aren't terribly thrilled with this accusation and therefore decide to part ways with the bird. He tries to win their approval by joining a town baseball game, but then discovers that the falling sky is actually a UFO. Will he be able to convince an already suspicious town that aliens are coming? Rated PG.
Young Tommy Pickles feels like he's second fiddle when his brother Dill shows up on the scene. After receiving a bout of widsom from his older cousin Angelica (who's known for having a mean streak), Tommy soon goes on a journey with his diaper-clad crew in an attempt to return his baby bro to the hospital. Rated G.
Omri receives an old wooden cupboard for his birthday. Most kids wouldn't be terribly thrilled with such a gift...until they realize its capabilities. When Omri begins placing toys inside the cupboard, they come to life, but it's not all fun and games. Rated PG.
Red Skull and Taskmaster have a few evil plans up their sleeves, so it's up to Iron Man and Captain America to save the day. Rated PG-13.
19. The Little Prince (2015)
Based on the beloved book, The Little Prince follows a young girl who is led into a new world to reasses what matters most: connections with others. Rated PG.
When college hockey coach Herb Brooks is given an assignment in the big leagues—to coach the men's team in the Olympics—the odds are against him, especially considering the U.S.A. is to face the Soviet team. A must for all athletes, this patriotic film will give you a glimpse at Americans uniting. Rated PG.
Available: January 1, 2021
Flint is a good guy: He wants to help his neighbors in Swallow Falls, who are only able to eat sardines when hard times hit. The inventor finds a way to make delicious treats fall from the sky, but things seem next to impossible when a few tech glitches cause his machinery to spin out of control. Rated PG.