Heads up! We're working hard to be accurate – but these are unusual times, so please always check before heading out.
The 12 best things to do in Kingston
Feel the rhythm of Jamaica's capital with our guide to essential attractions and things to do in Kingston
Can you hear the music? Between the Blue Mountains and a sweeping natural harbor, Kingston is the seething heart and soul of Jamaica. Not only is this the business and government capital, it's a cultural powerhouse with no end of art galleries, heritage houses, diverse restaurants and iconic recording studios – Reggae music was born in its ghettoes. Picnic in the city's lush public parks by day, delve into its dancehalls after dark. Many travelers skip the capital and head north to manicured beach resorts, but Kingston gets you into the rhythm of real Jamaican life.
Done something on this list and loved it? Share it with the hashtag #TimeOutDoList and tag @TimeOutEverywhere.
Find out more about how Time Out selects the very best things to do all over the world.
Best things to do in Kingston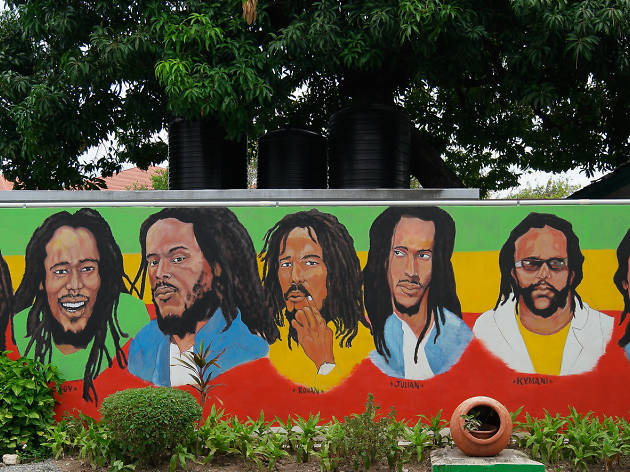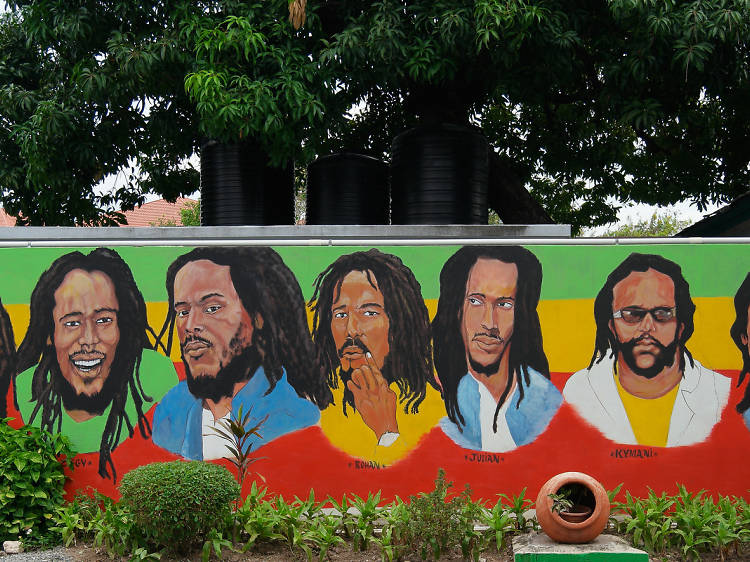 Photograph: Courtesy CC/Flickr/Barney Bishop
What is it? This large wooden residence is where the ultimate reggae legend lived and worked from 1975-81. Some walls are covered with photos or vibrant murals; others, like his bedroom, have been left unadorned and frozen in time.
Why go? Marley memorabilia abounds in Jamaica but nowhere else gives such fascinating, spine-tingling insights into the superstar's life. On the one-hour tour, you'll see some of his most treasured belongings, like his star-shaped guitar and denim stage shirt.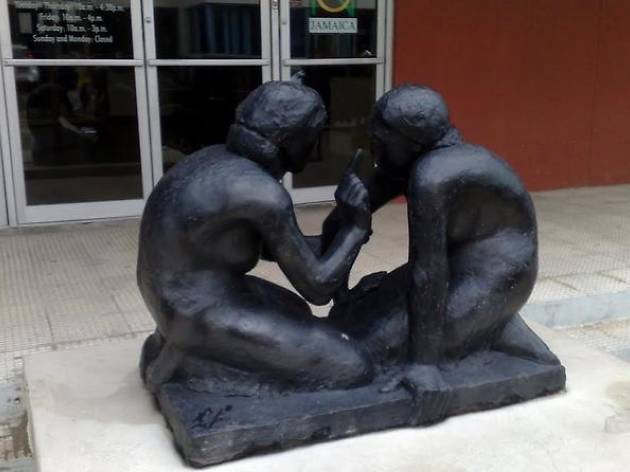 Photograph: Courtesy National Gallery of Jamaica
2. The National Gallery of Jamaica
What is it? Spanning everything from contemporary and Pre-Columbian art, this ranks as the largest and oldest public art gallery in the English-speaking Caribbean.
Why go? Discover the breadth and changing styles of Jamaican art through the centuries, a window into the nation's history at large. From colonial landscapes to national hero Edna Manley's bold modernist carvings and Colin Garland's surrealist scenes, it's a real feast for the eyes.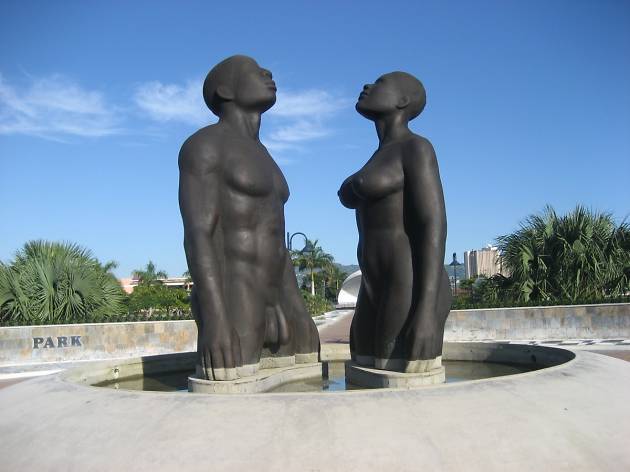 What is it? Popular with joggers and picnickers, this grand expanse of greenery lies in the heart of New Kingston.
Why go? It's an urban oasis, enticing you to simply laze with a book, people watch or get involved in a game of ping-pong or chess. The lawns are dotted with fountains, palm trees and sculptures – the most famous of which is a towering bronze, Emancipation Song, which symbolizes the Jamaican people's rise from the horrors of slavery.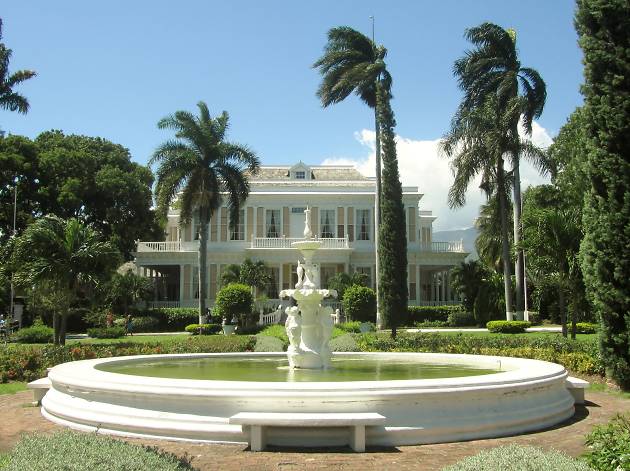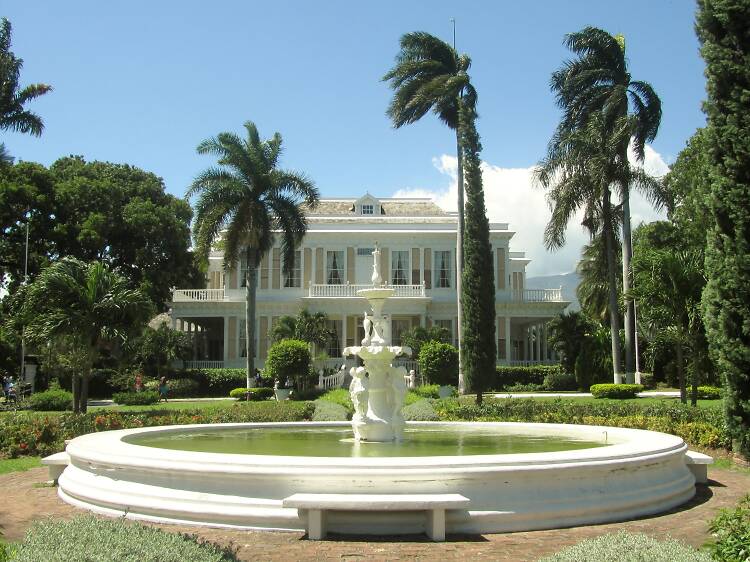 Photograph: Courtesy CC/Flickr/Nigel Durrant
What is it? Welcome to the home of Jamaica's first black millionaire, Gorge Stiebel. Money from gold mining funded this impressive Georgian-style house and its idyllic, manicured gardens.
Why go? A tour of its antique-filled rooms shows how the upper crust lived in 19th century Jamaica, while filling you in on how an intriguing historical figure rose through the ranks. Then there's the ice cream shop (named 'I-Scream') on the grounds, which many swear is the best in all of Jamaica.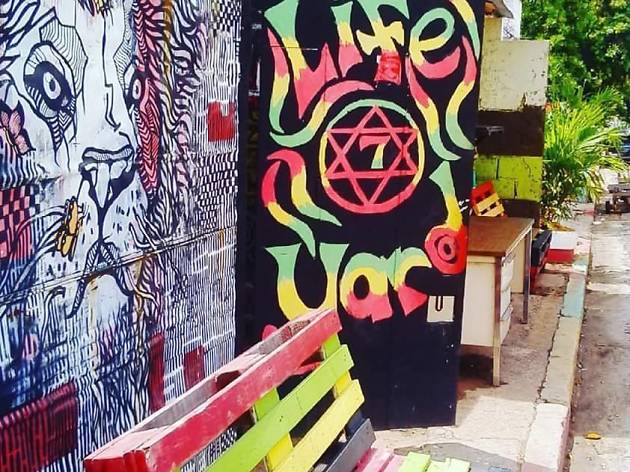 Photograph: Courtesy Life Yard
What is it? This inter-generational eco-village is using art and agriculture to empower Kingstonian kids. Created by a group of young Rastafarians, it's all about regenerating an area of downtown Kingston historically plagued by gang problems.
Why go? Show your support for an inspired social enterprise. Admire the colourful, uplifting murals lining the street, and join in with a meal or workshop. Life Yard also offers cultural tours of Kingston, such as reggae or dancehall themed outings.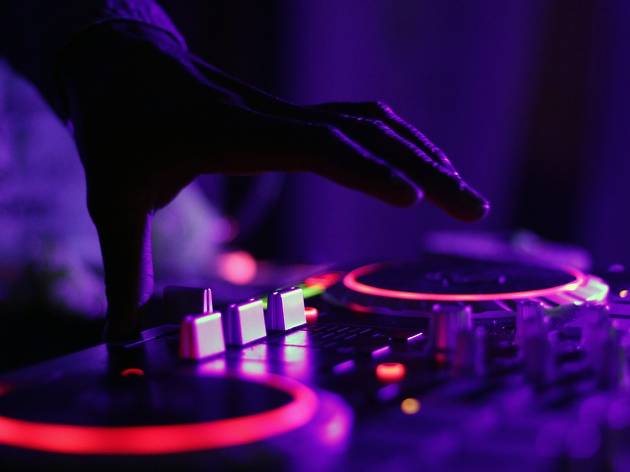 What is it? The city's iconic music venue booms out dancehall – the urban electronic offspring of reggae, born in 1970s Kingston – from giant speaker stacks.
Why go? Stone Love serves up undiluted local music culture; the name is synonymous in Jamaica with high-quality sound systems and the famous on-site recording studios. Its weekly Weddy Weddy Wednesdays event is one of the most popular in town. Prepare for wild dance moves and to be up well past dawn.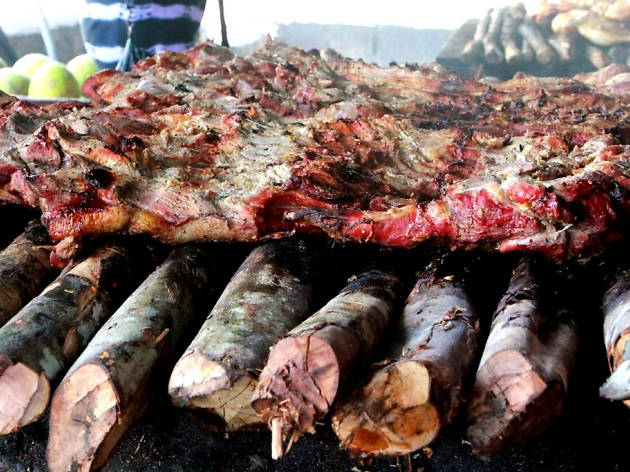 Photograph: Courtesy CC/Flickr/Linda Sellers
What is it? If there's one thing you must taste in Jamaica, it's jerk – Scotchies' jerk, to be precise. Settle down in the rustic wooden surroundings of this waterside eatery and prepare for a feast.
Why go? What makes Scotchies the best jerk in town? Maybe it's a secret ingredient in the marinade of hot Scotch bonnet peppers and allspice berries, or perhaps the blend of logs (pimento and sweetwood) the meat and fish are cooked on. Please Sir, can we have some more?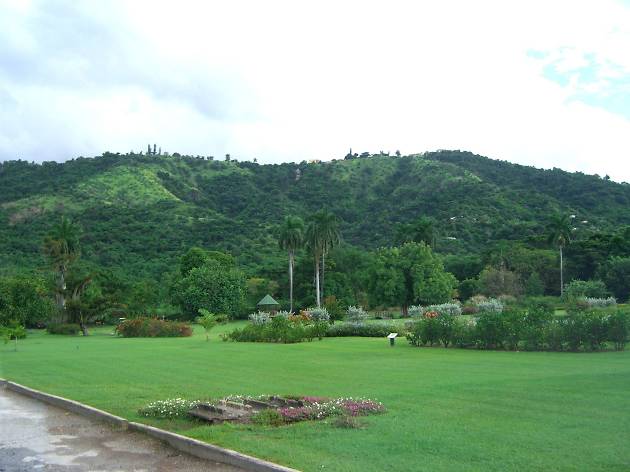 Photograph: Courtesy CC/Wikimedia Commons/RoadTripWarrior
8. Hope Botanical Gardens
What is it? Kingston's garden game is strong, and this is the largest green space in the city. Tropical colours burst into life across the bougainvillea walk and hibiscus groves.
Why go? From a waterlily-covered lake to cacti garden and hedgerow maze, there are acres of natural beauty to explore (200 to be exact), plus live concerts at the amphitheatre and a zoo where the residents range from bobcats to boa constrictors.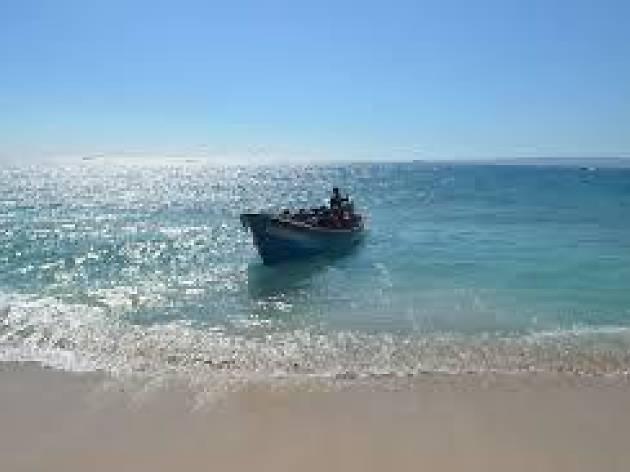 Photograph: Courtesy CC/Flickr/Kent MacElwee
What is it? A forested spit of land just off Kingston's bay, this is a favorite spot for city dwellers to relax on the weekends. Boats shuttle visitors from either Morgan's Harbour or Y-Knot.
Why go? With its powdery white sands lapped by calm, clear water, Lime Cay delivers those Instagram-ready scenes of tropical bliss – no filter needed. A perfect escape when you're weary from urban sightseeing.
What is it? A jazz and blues theme permeates at this highly-rated Jamaican restaurant, serving modern Caribbean-fusion cuisine.
Why go? The setting is something special, located inside what was once a private colonial-style house and festooned with music memorabilia – vinyl records, musical instruments and framed posters of jazz legends. Live music concerts, poetry nights and foreign film screenings add to the cultural cachet, while patrons dine on signature dishes like herb-crusted fish or callaloo strudel.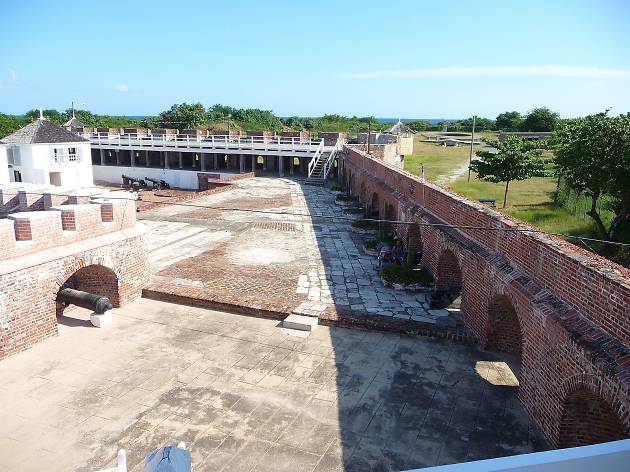 Photograph: Courtesy CC/Wikimedia Commons/Ray Christofer
What is it? At the mouth of the Kingston harbor, some 40 feet under the water, lay the remains of a notorious buccaneering city. The earthquake of 1692 sent sections of Port Royal – aka "wickedest city in the west" – crumbling into the sea.
Why go? Tropical reefs and shipwrecks are all well and good, but how often do you get the chance to scuba dive to a sunken city? The site is an archaeological gold mine.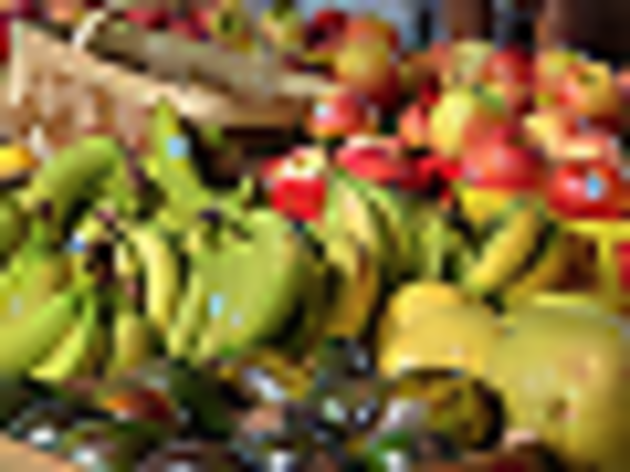 What is it? This enormous iron-framed hall holds the biggest market in the English-speaking Caribbean, where everything from fresh fruit to clothing to electronics is traded – and with serious panache.
Why go? Spicy cooking aromas and rapid-fire patois fill the air as you wander this bustling, vibrant showcase of Jamaican commerce. The total opposite of a touristy craft market, traders come from across the island to sell their wares, and the street food is some of the best in town.
Jamaican jerk chicken, anyone?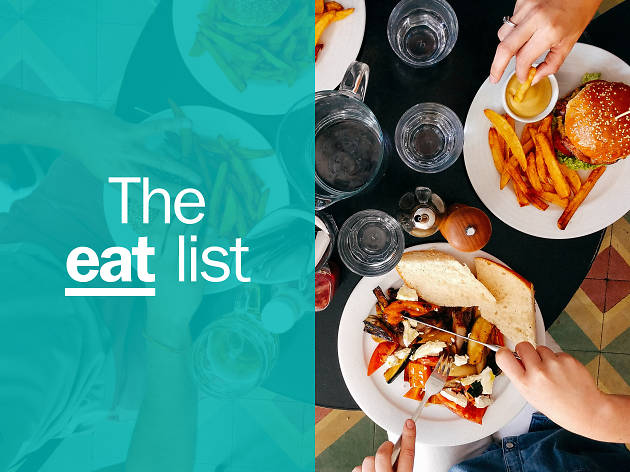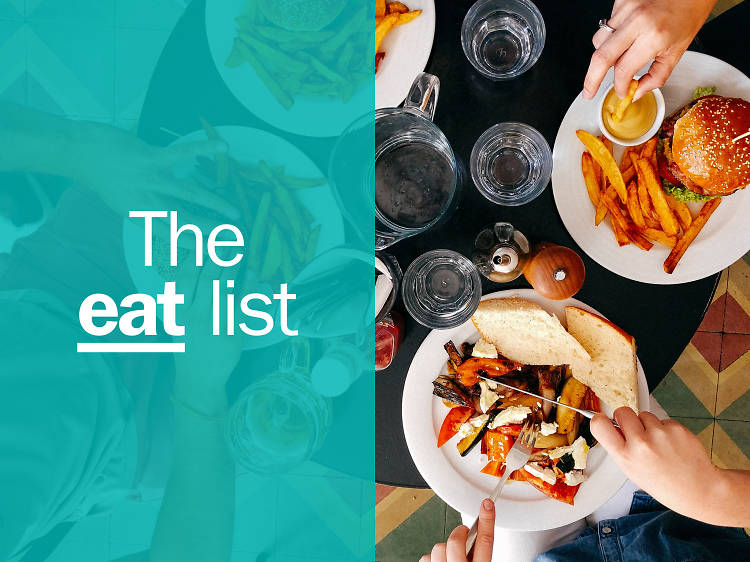 Spicy 'n' smoky is the name of the game for much classic Jamaican cuisine, with rainbow-bright Scotch bonnet peppers firing up everything from jerk chicken to curry goat. Throw in the national dish of ackee and saltfish, piping hot patties and aromatic Blue Mountain coffee, and you can see why Jamaicans are so passionate about mealtimes.