Roundhay Park is one of the most popular tourist attractions in Leeds, with over a million visitors every year.
Spread over 700 acres, there will be few who live in Leeds that haven't already visited for a picnic, run or to walk the dog. But how much do you really know about this luscious green space?
1. Roundhay was once known as Le Rundeheai
The Deer Park Pub, Street Lane, RoundhayClaire Patterson
The first mention of Roundhay was in 1153 when it was referred to as 'Le Rundeheai' and probably translated to 'the round hunting enclosure'.
William the Conqueror gifted the land now known as Roundhay Park to Ilbert De Lacy in the 11th century as reward for his efforts against the Anglo-Scandinavians.
De Lacy made the lands into hunting parks, primarily for deer. The parks entrances were marked by oak trees that can still be seen today.
2. Unemployed war veterans helped build the two lakes
Thomas Nicholson's mansionFlickr: Tim Green
Thomas Nicholson, who acquired the land in the early 19th century, filled the disused quarries to form two lakes.
He recruited unemployed veteran soldiers from the Napoleonic Wars to help him build and fill the lakes, earning him a reputation as saintly figure within Leeds.
Nicholson later named one of the lakes 'Waterloo Lake' after the battle of Waterloo in which the soldiers had fought to thank them for their efforts.
3. There is a mystery surrounding the Waterloo Lake passenger boat
View from old boathouse across Waterloo Lake Claire Patterson
A passenger boat used to cruise the Waterloo lake. When it was decommissioned it is said to have been sunk to the bottom of the lake.
However, after draining the lake there was no sign of the boat.
4. Hill 60 commemorates WWI soldiers
Hill 60Flickr: Naomi Reynolds
No, it's not a reference to how fast you could go down the hill on a sled after it had snowed. In fact, Hill 60 is so named to commemorate the soldiers who died near Hill 60 in Yves, France, during the First World War.
5. Soldiers' Field used to be an airport
Roundhay Park Bonfire on Soldiers' FieldFlickr: Simon Grubb
Soldiers' Field, which lies between Oakwood and Roundhay, is so called due to it's use as a meeting ground for the soldiers of the First World War.
At one time, the surrounding grasslands have also been used to test flights as a small airport, with flights to London and Amsterdam.
Soldier's Field is now used as playing fields, as a venue for large-scale events and hosting the annual Roundhay Park Bonfire.
6. There are secret tunnels beneath the park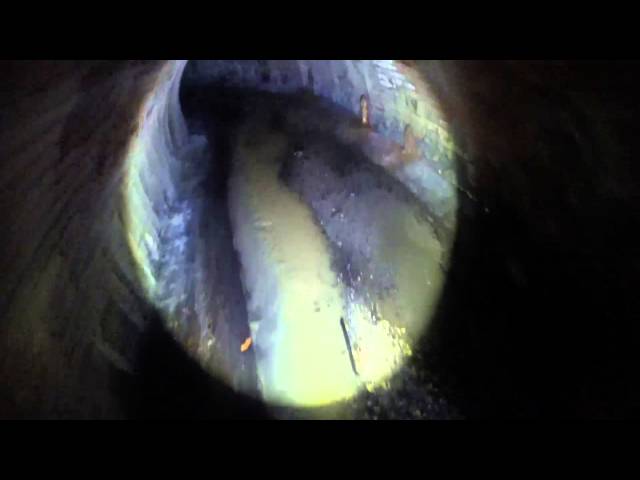 Now an overflow system runs from Waterloo lake, a series of underground tunnels have been ventured into by urban explorers. Although this is not recommended.
7. Dog's Mouth Spring used to have a face
Dog's Mouth SpringFlickr: Carl Milner
Situated in Great Heads Beck, Dog's Mouth Spring used to feature a picture of a dog's head carved into the sandstone, with the water spurting out of its mouth into a copper bowl beneath.
It was used as a drinking fountain in past times, although you may not want to drink from it now. The picture of the dog is no longer visible and the copper bowl is gone but you can just about see where it would have been.
8. The Rolling Stones recorded an album at Roundhay Park
Original ticket for The Rolling Stones' 1982 performanceFlickr: Leeds Museum and Galleries
The Rolling Stones recorded Live at Leeds in Roundhay Park in 1982 but it wasn't released until 2012.
The album was the band's last performance with co-founder and pianist Ian Stewart
9. The park has some special trees
The trees of RoundhayFlickr: Tim Green
Not only do the trees at Roundhay Park help you get some fresh air into your lungs, they also have a few secrets of their own.
According to the Friends of Roundhay Park group, the park's greenery is thought to be inspiration for the nursery rhyme Here We Go Round the Mulberry Bush, while its Weeping Ash goes through yearly sex changes.
You'll also find Gingko Biloba, which is thought to help memory loss and oil from the Deodar Cedar can be used as an insect repellant.
Roundhay Park probably holds a great many more secrets. For now, let's hope it continues to give the people of Leeds many hundreds more years of pleasure.
Of course, there many more parks to discover. Here are our top five favourite parks in Leeds.