How do you think you'd cope in a real life zombie outbreak situation? Thanks to '2.8 Hours Later' – Leeds' biggest and most sensational urban zombie chase game – you could get the chance to find out.
Running on selected days between July 23 and August 1, award-winning game designers Slingshot will be bringing their latest game instalment, 'Ruin', to Leeds for one final time.
Compared to last year's game, called 'Survival', 'Ruin' will have a greater focus on urgency, as players hunt for vials that could contain a cure to the zombie disease, as well as unravel the secrets behind a criminal conspiracy. While simultaneously avoiding the clutches of hordes of undead, of course.
Characters within the game are played by actors in full costume and make-up. Players who are 'caught' by the living dead will be marked with invisible ink signifying infection.
Having launched in 2011, more than 70,000 people have participated in games on the '2.8 Hours Later' tour and 'Ruin' marks the final opportunity for players in Leeds to take part.
Simon Evans, who co-founded '2.8 Hours Later' with business partner Simon Johnson, said: 'We wanted to bring it back to Leeds for a spectacular send off. People are always looking for something that will drag them out of their comfort zone and 'Ruin' will do just that.'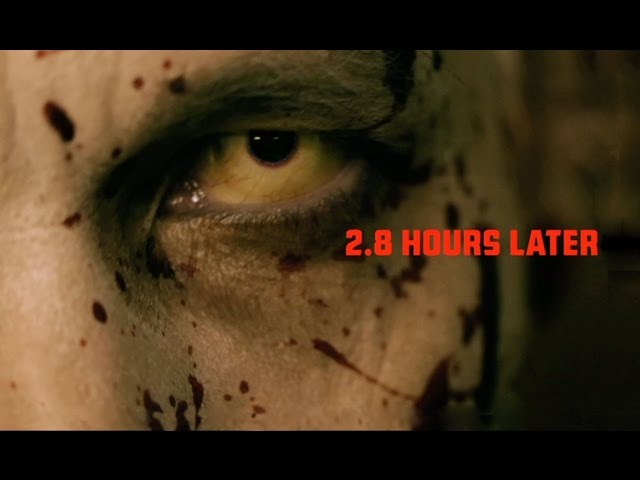 Although this is the last year for '2.8 Hours Later', Slingshot has already launched a crowdfund campaign for its latest game concept. Billed as a 'bio-activated horror maze', new game 'Hyde' will see players battle their way through a dynamic maze that responds to their bio-data. You can find out more at Slingshot's Kickstarter page.
Tickets for 'Ruin' start at £38 per person. If you book before Friday July 10 for events on July 23, 24, 25, 31 or August 1, you can get a 10% discount by using the code TOLEEDS10. Tickets can be bought from the 2.8 Hours Later website.
Simon Vine Photographer
If that sounds a bit too stressful, you could always watch 'Shaun of the Dead' at Kirkstall Abbey on July 11.