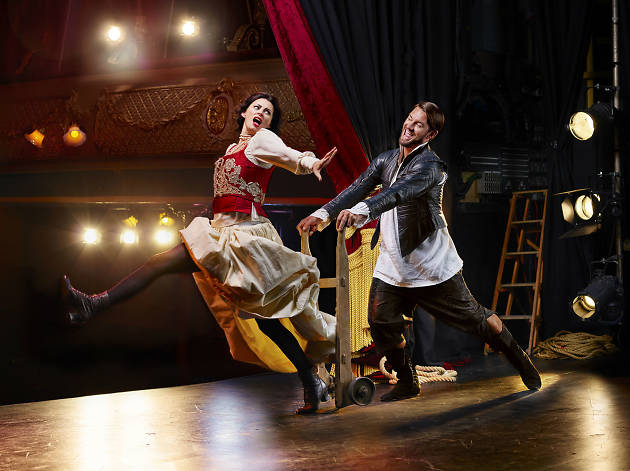 Opera North's production of the Cole Porter classic.
The theatrical device of a play within a play has brought some great moments to the stage, and here, 'Kiss me, Kate' revolves around the staging of a musical production of 'the Taming of the Shrew'.

The plot involves the tangled love lives of actor-manager Fred Graham, his leading lady (but ex-wife) Lilli Vanessi, ingénue Lois Lane and her boyfriend Bill. Throw in a couple of gangsters who somehow get caught up in the show too and add songs such as 'So in Love', 'Wunderbar', 'Always True to You in My Fashion' and 'Too Darn Hot', Opera North's production is a sumptuous feast.