The Curious Incident of the Dog in the Night-Time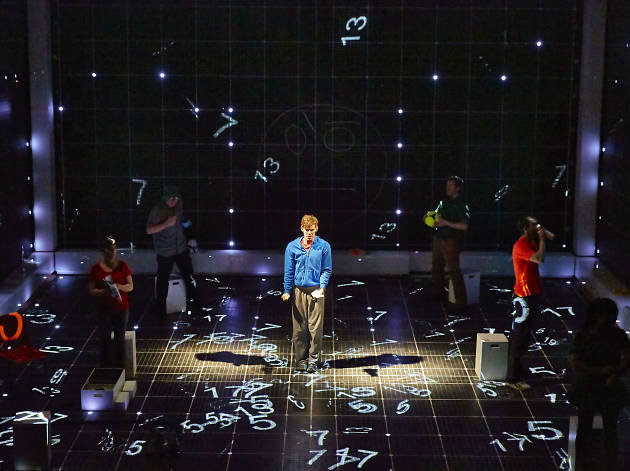 The National Theatre's multi award winning production is a feast for the eyes and the heart.
The remarkable book upon which this is based, in which a young lad with autism (well, that word isn't mentioned but it seems to be that), seeks to find out why a dog has been killed on a neighbour's lawn, and written from his point of view, becomes a dazzling, moving and powerful stage version in this superb adaptation by the National Theatre.

There's no getting over how incredibly clever this technical marvel of a show is, the boy's brain, so good at things like maths, so different at everyday tasks, revealed in patterns of light and numbers inside the cube-like set, but that would be nothing if the acting and script left you numb.

They don't. Even if you've wioed away a shy tear or coughed, pretending to have a tickly throat during the play, the last line might still be enough to make you sob.

If you've got any interest in the theatre at all, you need to see it.