5 things to discover in Graciosa
It is part of the Azores' "central group" of islands but remains out of the Faial - Pico - São Jorge triangle, and far enough from Terceira's influence. Here are five reasons to visit Graciosa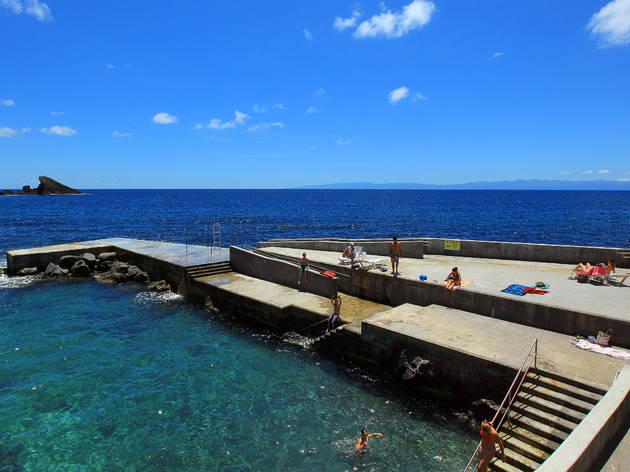 It's tiny, beautiful and lacks water (except sea water, of course). And it is precisely the need for water that shaped the island's most gorgeous attractions.
5 things to discover in Graciosa
1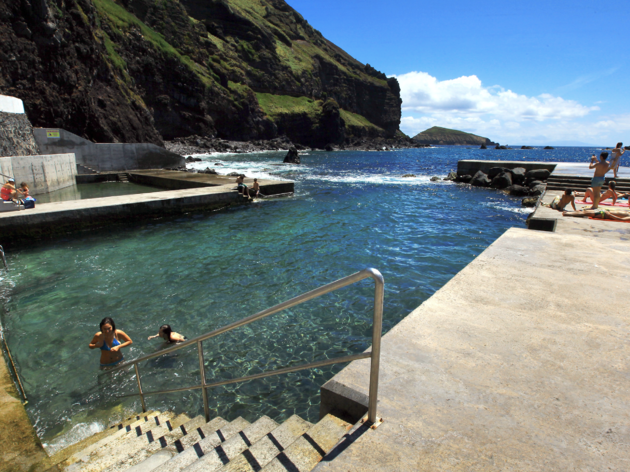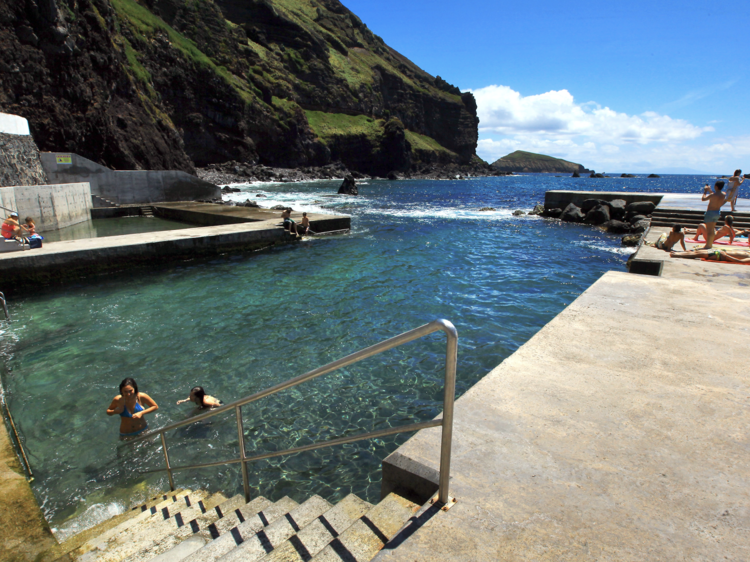 ©AZORESPHOTOS.VISITAZORES
Carapacho's thermal baths
Carapacho's natural swimming pools are some of the most picturesque bathing spots in the archipelago: imagine the entire ocean lying before your eyes, and you, nestled in a water-filled basalt frame. Alongside the swimming holes are thermal baths: a pool filled with a water that's hypersaline, chlorinated, rich in bicarbonate, magnesium salts and various other elements of the periodic table. The best part? The water temperature is over 35ºC.
The baths have been around since the 18th century and were traditionally recommended to treat "rheumatological diseases", but they were recently refurbished and now function as a sort of spa: there are jet showers, massages, jacuzzis and other luxuries. It only opens during the thermal season: from May 1st to September 30th. A 30-minute soak costs €1.
2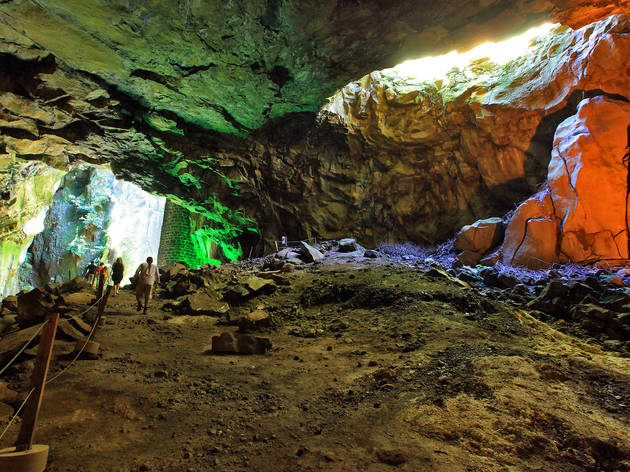 ©azoresphotos.visitazores - Turismo dos Açores
This is a good opportunity to descend into the Earth's entrails, or to experience the cave version of the adventure of the prophet Jonah, who was swallowed by a whale. The Furna do Enxofre (furnace of sulphur) is a lava cave with a perfectly arched roof, fumaroles and a lake. In short, the bowels of a dormant volcano. The descent is done via an impressive brick tower, built in 1939, that looks straight out of a medieval dystopia.
3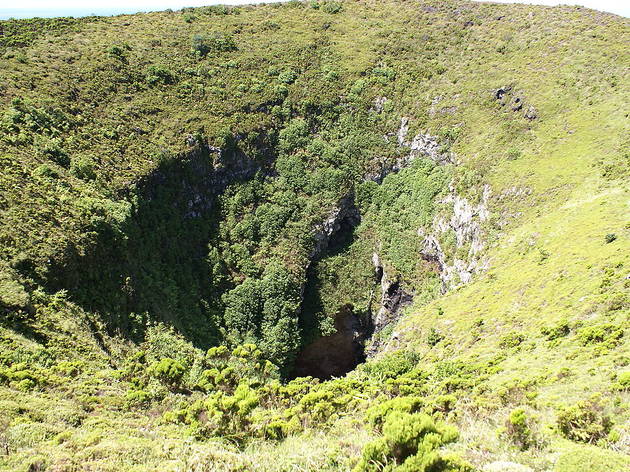 ©José Luís Ávila Silveira/Pedro Noronha e Costa
The view from Caldeirinha
Sometimes Graciosa, the second-smallest island in the archipelago, can feel a bit isolated. But on a clear day, its closest neighbours are visible to the naked eye: Pico, Faial, São Jorge and Terceira. You just need to go up to Caldeirinha, close to Serra Branca.
4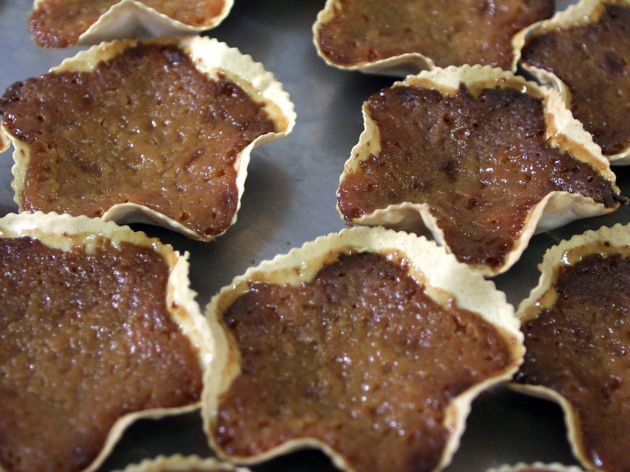 ©AZORESPHOTOS.VISITAZORES
The Queijadas da Graciosa bakery
They used to be called Milk Cups, and they were omnipresent at all island celebrations. Then, their confection became limited to Vila da Praia beach and they became known as "queijadas da praia" (beach queijadas). But their fame soon transcended the limits of the beach, and as they conquered the hearts of admirers across the archipelago, they took the name of the island where they were born. Today, the Queijadas da Graciosa are a glorious mixture of milk, sugar, butter and eggs; Azorean products transformed into small and delicious cakes by Maria de Jesus Santos Bettencourt Félix, the owner of this brand of certified origin and quality.
Get them fresh from Pastelaria Queijadas da Graciosa and take advantage of the opportunity to try the rice cakes, a sweet that was once on the verge of extinction.
There's almost no water in Graciosa, so it was important to come up with a way to retain it. This necessity boosted ingeniousness and the result has been fuelling design portfolios for decades (and imaginations for centuries). Tanks and fountains, pipes and sinks, drinking fountains and wells, cisterns and pits - there's a bit of everything in Graciosa. The Atalho water tank (Tanque do Atalho) almost resembles an underground mosque. Or an underwater one, it's hard to tell. And it's the only one that can be visited.
Exploring Azores
It's the island of trails and extreme sports, of tinned tuna and island cheese (the real queijo da Ilha). But it's also, and perhaps more importantly, a paradise of fajãs, these stretches of land formed by lava on the coasts of the Azores Islands. You don't have a fear of height, we hope?
It's the second most populated island in the Azores, but it is number one in terms of nightlife. Terceira is a mandatory pitstop for whoever goes to the Atlantic in search of surprising landscapes - or of a place to organise the invasion of Iraq. Whatever your intentions, we've got you covered.