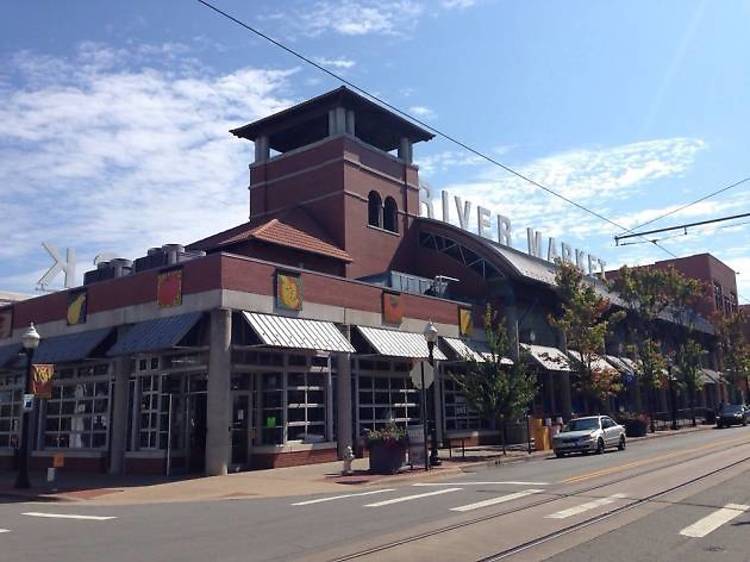 Photograph: Courtesy Yelp/Chad E.
What is it? River Market is home to a food hall, an outdoor amphitheater, a riverfront park with splash pads, and a farmers' market.
Why go? Although the weekend farmers' market and outdoor splash pads attract larger crowds, the best-kept secret of the River Market is inside the Market Hall. Locals line up here at lunchtimes Monday through Saturday to sample street hawker-style cuisines from Thailand, Nepal, India, Mexico, and, yes, even Arkansas.