Heads up! We're working hard to be accurate – but these are unusual times, so please always check before heading out.
The 10 best things to do in Arkansas
Exceptional parks, stupendous museums and architectural marvels – take a look at the best things to do in Arkansas
Quiet, scenic, unassuming Arkansas often gets bypassed by travelers en route to more well-known destinations, but with its verdant forests, clear rivers and streams, countless waterfalls and the craggy Ouachita and Ozark mountain ranges, the Natural State is a prime playground for outdoor lovers.
Arkansas is home to exceptionally preserved parks, 2.5 million acres of national forests and a sublime tapestry of rolling farmland, peaceful pastures, glorious mountain vistas and other natural wonders. In addition, cities like Hot Springs, Bentonville, Fayetteville and Little Rock boast a plethora of nationally recognized cultural sites, museums and local secrets begging to be unearthed.
Done something on this list and loved it? Share it with the hashtag #TimeOutDoList and tag @TimeOutEverywhere.
Find out more about how Time Out selects the very best things to do all over the world.
Best things to do in Arkansas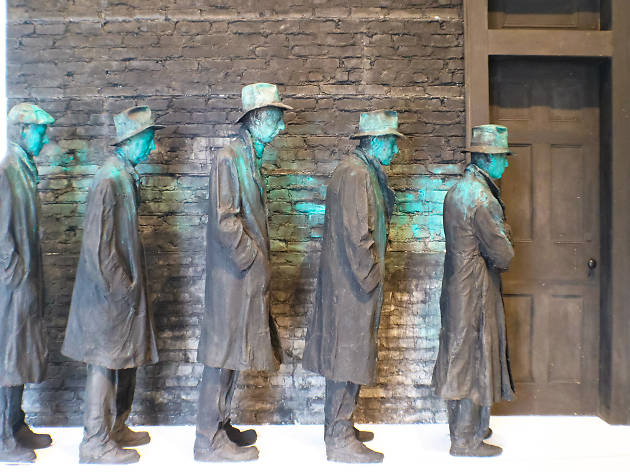 Photograph: Shutterstock
1. Crystal Bridges Museum of American Art
What is it? Bentonville's world-class, architecturally significant museum whose permanent collection spans five centuries of American masterworks, from the Colonial era to the present day.
Why go? Founded by the Walton Family Foundation in 2005, Crystal Bridges attracts millions of visitors from near and far thanks to its truly impressive art collection. The drop-dead gorgeous building, designed by architect Moshe Safdie, is comprised of glass-enclosed bridges and a series of interconnected pavilions, which blend perfectly with the surrounding forest and landscape. Best of all, the permanent collections are free to visit.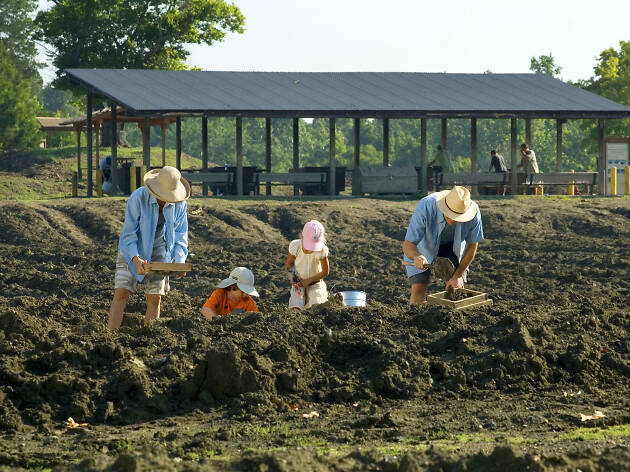 Photograph: Courtesy Arkansas Department of Parks & Tourism
2. Crater of Diamonds State Park
What is it? Situated in scenic south-western Arkansas, this is the only diamond mine in the world where you can keep what you find.
Why go? Treasure hunters and jewelry aficionados will love exploring Crater of Diamonds State Park, one of the world's largest diamond-bearing volcanic craters, located near Murfreesboro. Hundreds of the stones have been found here, including historical diamonds such as the 4.25-carat Kahn Canary gem once worn by Hillary Clinton. It's been said that, on average, two diamonds are found here per day.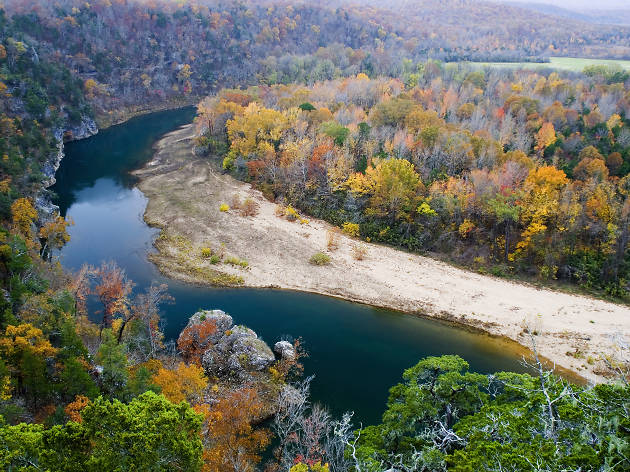 3. Buffalo National River
What is it? America's first national river begins in Arkansas' Boston Mountains and flows north-eastwards through the Ozark Mountains.
Why go? Arkansas' finest natural beauty, the Buffalo National River, is flanked by majestic limestone bluffs and dotted with dozens of waterfalls. It's ideal for hiking, camping and soaking up the state's unspoiled wilderness. But the best way to explore the river is to be on it: plan to rent a canoe, raft or kayak during float season, which starts on the upper Buffalo in early spring.
4. William J. Clinton Presidential Library and Museum
What is it? Nestled on the banks of the Arkansas River in downtown Little Rock, this striking museum and library honors the life and legacy of the 42nd president.
Why go? The Bill Clinton museum is one of Arkansas' most popular tourist attractions, and one of its most notable historical sites. Surrounded by the 30-acre Clinton Presidential Park, the library is chock-full of permanent and rotating exhibits that provide rich insight into Clinton's life and the American presidency. Note that there are several free admission days every year, including the Fourth of July and Presidents' Day.
5. Mount Magazine State Park
What is it? Home to Mount Magazine – the highest point in Arkansas at 839 metres up – where you'll find the most breathtaking views in the state.
Why go? This state park boasts sweeping vistas of distant mountains and fertile river valleys – there are several great hiking trails and lookouts in the area, as you might imagine. Mount Magazine is also an ideal weekend getaway spot for outdoor lovers who don't want to sacrifice comfort for nature: stay at the stately Lodge at Mount Magazine or one of several cabins strung along the mountain's south bluff and enjoy the insanely beautiful views from your room.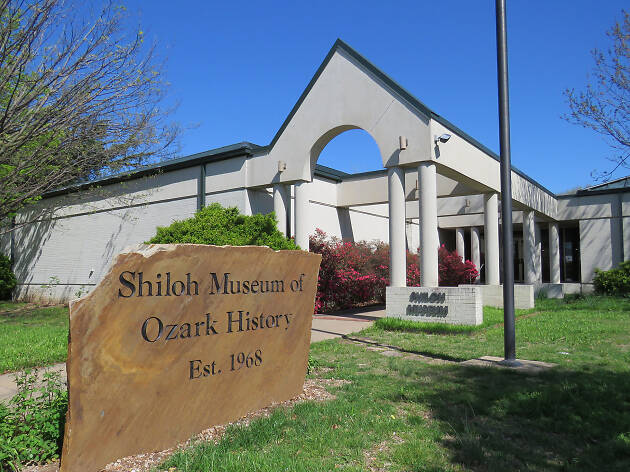 Photograph: Courtesy Shiloh Museum of Ozark History
6. Shiloh Museum of Ozark History
What is it? A regional history museum in north-west Arkansas that explores the roots of the state's pioneer Ozark community.
Why go? Located in downtown Springdale, the Shiloh Museum of Ozark History provides a fascinating look at the north-west Arkansas Ozarks, through centuries-old relics, interactive permanent and temporary exhibits, contemporary objects and historical replicas. For an insightful look at Arkansas' deeply entrenched folk history and traditions, the Shiloh Museum is a must-visit.
7. Little Rock Central High School National Historic Site
What is it? The infamous site of the 1957 desegregation crisis is now recognized as a symbolic landmark of the civil rights movement.
Why go? In the late 1950s, during the desegregation of formerly all-white Central High School, nine African-American students – the Little Rock Nine – attended classes, escorted by the army. Today, this historic school serves as a poignant reminder of America's past and ongoing struggles with systemic racism. The only way to tour Central High School is by booking a ranger-led tour at least 24 hours in advance.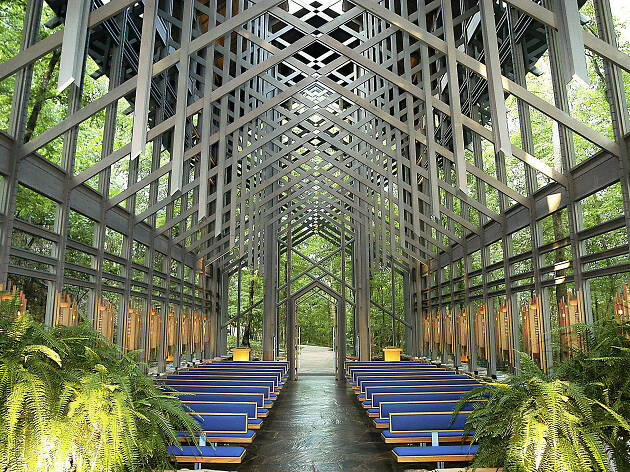 Photograph: Courtesy Thorncrown Chapel/Whit Slemmons
What is it? Built in 1980 by superstar architect E Fay Jones, this incredible church is made almost entirely of organic materials taken from the surrounding wilderness.
Why go? The majestic Thorncrown Chapel, located in Eureka Springs, is an exquisitely designed wood-and-glass structure – it contains 425 windows using more than 6,000 square feet of glass – tucked away in a serene woodland setting.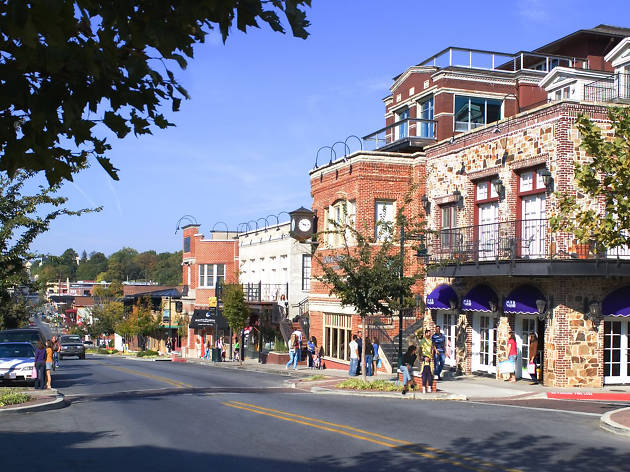 Photograph: Arkansas Free
What is it? This charming downtown area, near the University of Arkansas campus, is the heart and soul of Fayetteville.
Why go? Dickson Street is the epicenter of culture and live entertainment in north-west Arkansas – and it's prettier than a postcard. This historic street is home to dozens of cool bars, galleries, boutiques and restaurants, plus an independent bookstore and the oldest live music venue in Arkansas, George's Majestic Lounge. Pro-tip: the colors here in fall are lovely, so plan your visit around the foliage if possible.
10. Hot Springs National Park
What is it? A collection of hot springs in the lush Ouachita Mountains, discovered by Native Americans 3,000 years ago and visited for their purported healing properties.
Why go? Most of the area's historic bathhouses – some built more than 100 years ago – are still in use, including the famous Fordyce Bathhouse, featuring stained glass and marble. Be sure to spend ample time strolling along Bathhouse Row, a cluster of elegant buildings lining Central Avenue.