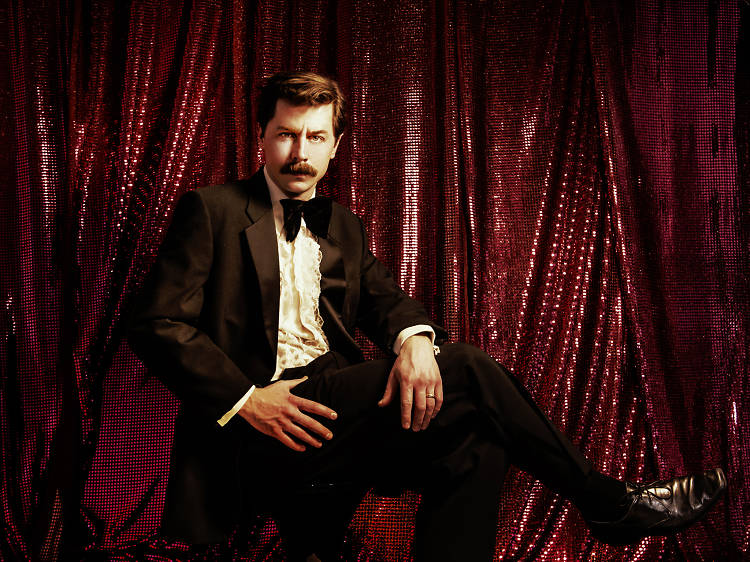 © Idil Sukan Draw HQ
Mr Gameshow
Who's this 'Mr Gameshow', then? Mike Wozniak: blustery stand-up, 'Man Down' star and owner of an impressive moustache. He hosts this quiz-show podcast.
So it is an actual gameshow, too? Correct! But it's more like 'Shooting Stars' than 'University Challenge'. Wozniak asks two comedian guests to answer very silly questions, all in the guise of a suave, glitzy, 1970s gameshow – complete with jingles.
Jingles, you say? Yep, every round comes with its own jazzy theme tune, sung by Wozniak. Some would say they go on 'too long'.
Who would say that? Wozniak's sarcastic, downbeat assistant, Diane Morgan. She doesn't like the jingles, but she does like guzzling cans of Lech lager.
Where can I listen? Head to iTunes and search 'Mr Gameshow'.