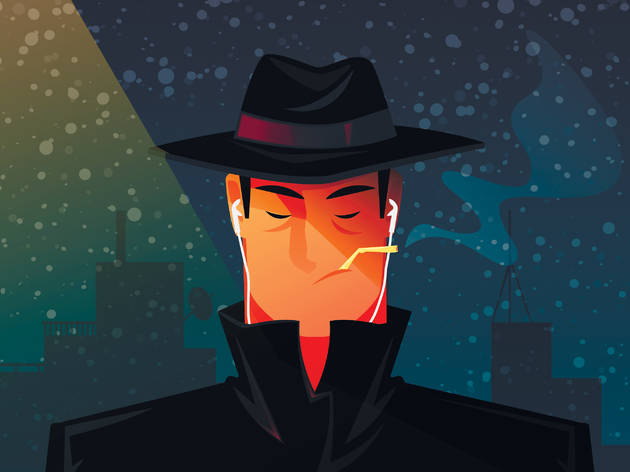 8 totally gripping true-crime podcasts you haven't heard yet
Dig way deeper than 'Serial' with our round-up of 2020's best true-crime podcasts
True-crime podcasts have exploded in recent years, largely thanks to the success of smash-hit whodunnit 'Serial'. Occasionally gruesome and always edge-of-the-seat enthralling, the best true-crime podcasts trace murder mysteries, cold cases, scams and miscarriages of justice through twist after twist. In fact, the true-crime podcast genre at its best can be so compelling that it's easy to burn through a whole series… leaving you hungry for some fresh intrigue.
That's exactly why we've rounded up some of the most gripping murderous and mysterious tales to listen to next. These eight chilling true-crime podcasts – including brand new 2020 podcasts – will leave you shaken, stirred and desperate to know what happens next. We know, because we're already hooked. Plug in those headphones and get gripped.
RECOMMENDED: The best podcasts to listen to in 2021
Still looking for more? Check out our definitive list of the best podcasts to listen to right now. Plus, we've got our very own podcast – 'your city or mine?' – in which Time Out Group CEO Julio Bruno talks to thought-leaders and pioneers about the innovations and ideas shaping our cities.
The 8 best true-crime podcasts in 2020
Interested in what the future of our cities looks like?
In 'your city or mine?', Julio Bruno – Time Out Group CEO, culture guru and global citizen – chats to the world's most influential trendsetters, thought-leaders and policymakers about the stuff that's shaping our cities.
More awesome podcasts
Whether you're into obscure psytrance, your dad's record collection or Little Mix, there's guaranteed to be a podcast out there discussing the minutiae and inside stories of your favourite tracks. With all this dead time on our hands, what better opportunity will you have to dig into the world of music podcasts?