1/2
© Andrew Whitton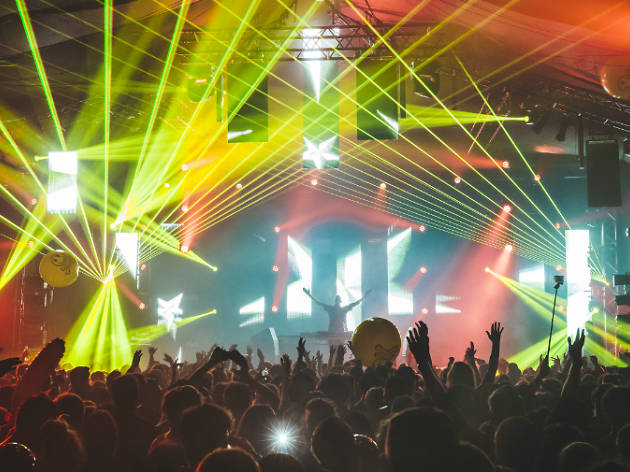 2/2
© Andrew Whitton
Win tickets to the ultimate winter festival, Snowbombing, plus flights and accommodation
Slip and slide your way to a wicked week in Austria courtesy of winter festival Snowbombing
Wrap up for winter in April because Time Out is teaming up with Snowbombing to offer one lucky winner the ultimate prize package. Not only are we giving away two tickets to the snow sports and music festival Snowbombing (Apr 4-9), but we're throwing in return flights, a whole week's accommodation and ski passes to boot.
Snowbombing, which has been throwing parties on the slopes since the turn of the millennium, returns to Mayrhofen in 2016 with an avalanche of incredible artists and DJs set to perform at the breathtaking snowcapped festival, featuring The Prodigy, Bastille, Craig David, Skepta and Slaves, to name but a handful.
The week-long alpine shindig boasts some awe-inspiring venues, from a mountaintop igloo to enchanted forest clearings and cosy lodges. Plus the usual bars, clubs and speakeasies.
So if you fancy dancing against an unparalleled panoramic backdrop, partying with some of the world's most groundbreaking bands and DJs, relaxing in a luxury spa or riding the snow drifts, then take a punt on the prize.
For your chance to win this prize, just answer the question below: