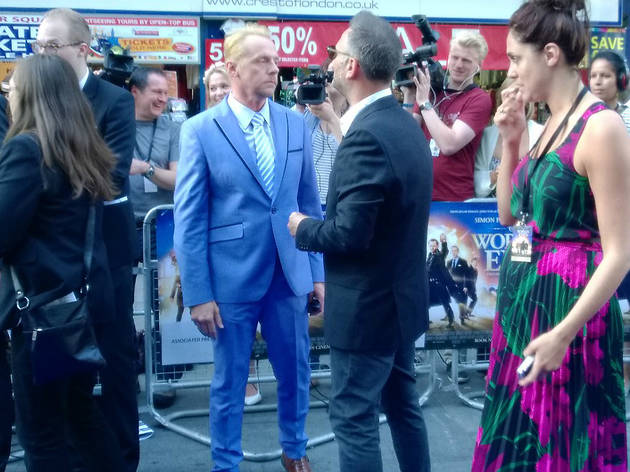 1/5
Simon Pegg looking very dapper in his cool blue suit.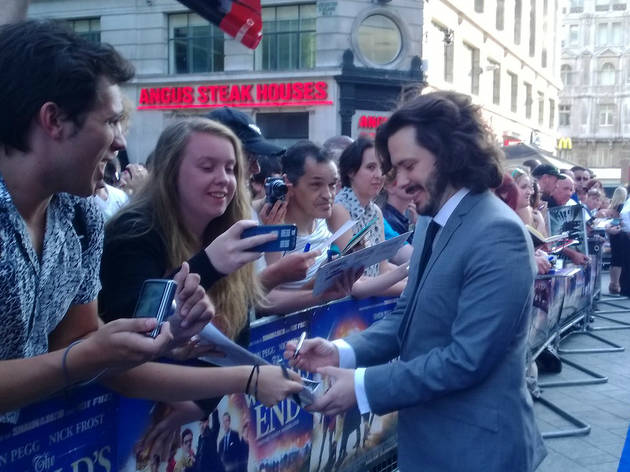 2/5
Director Edgar Wright signs a very excitable fan's poster.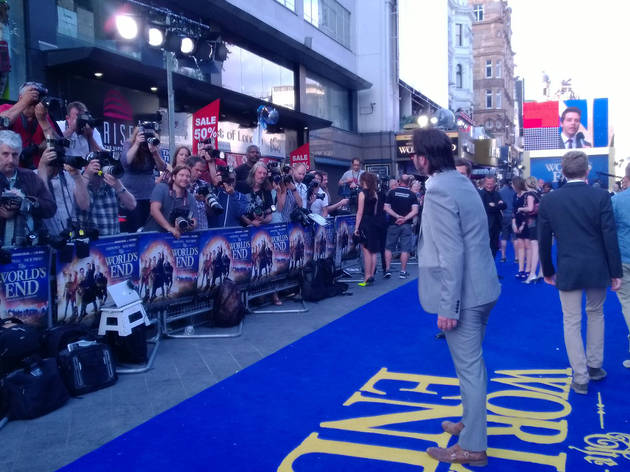 3/5
I think that's Gaz from Supergrass (or someone who looks like him).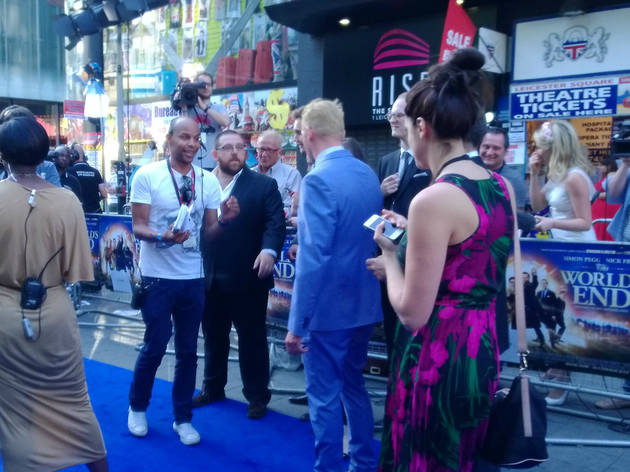 4/5
The fantastic Nick Frost looking a bit like he's Simon Pegg's bouncer.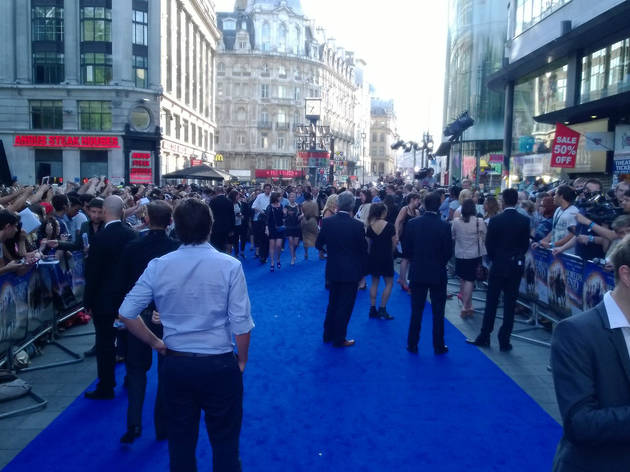 5/5
The view from the top of the red (er, I mean blue) carpet.
A night out on the red carpet
Tim Arthur rubs shoulders with Simon Pegg and Edgar Wright at the premiere of 'The World's End'
I was a little overly excited to be attending the premier of Edgar Wright and Simon Pegg's '
The World's End
'. Having been a huge fan of the other two movies in what's come to be called 'The Cornetto Trilogy' ('
Shaun of the Dead
' and '
Hot Fuzz
') I had been waiting for this final part to come out ever since I'd heard it was being filmed.
Leicester Square looked stunning on a gorgeous summer's night and although I always get entirely embarrassed walking up a red (or in this case blue) carpet being stared at by a whole host of people all wondering 'Who the hell is he?', it didn't really matter because the inner fanboy in me just wanted to get inside to see the movie. I wasn't disappointed.