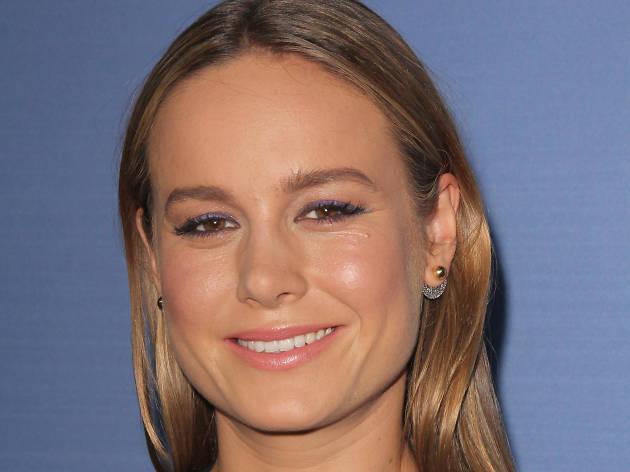 Brie Larson: 'I didn't realise how hard it was to be a mom'
We speak to the Golden Globe winner who has picked up a serious buzz ahead of the Oscars
Brie Larson is laughing at the number of people who've asked her if she's read the novel on which her new film, 'Room', is based. 'That's a such an odd question!' she exclaims, eyes widening. Yes she read the book. She also spoke to a trauma specialist and a nutritionist, and took a month-long vow of silence before playing the role of Joy, who is kidnapped by a stranger aged 17 and locked in a dingy garden shed.
Repeatedly raped, after two years Joy gives birth to a son, Jack (Jacob Tremblay), who is five when we drop into their lives and Joy is plotting to escape. Yes, 'Room' sounds horrific. But it's so much more, full of love and compassion. As for its 26-year-old star (last seen playing Amy Schumer's sister in 'Trainwreck'), she won a Golden Globe for 'Best Actress In A Drama' and is now the frontrunner in the race for Best Actress at the Oscars.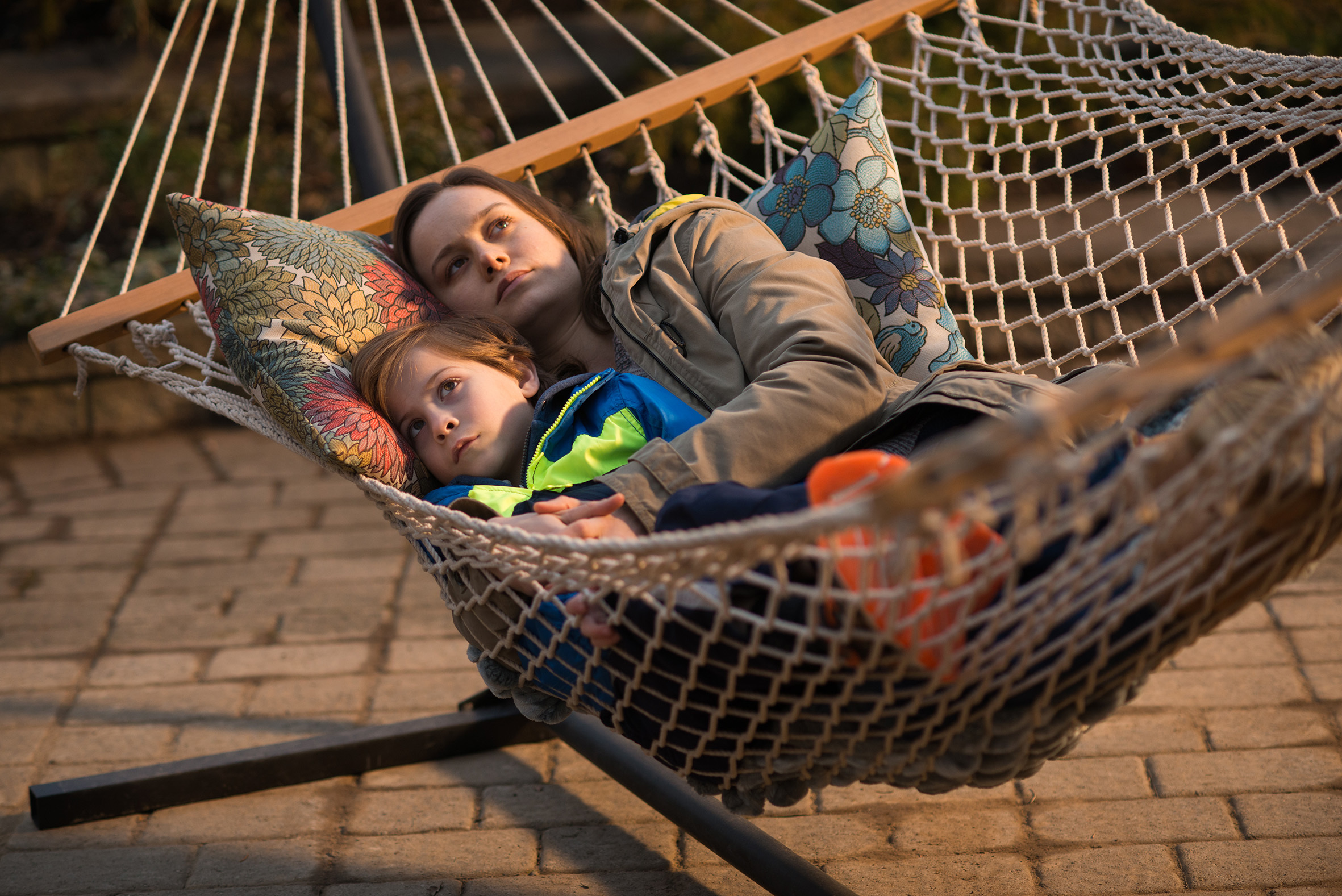 'When you eliminate all stimuli, your brain is like: "Finally, we've got some space! I want to talk with you about something!"'
You play a woman, Joy, who has been locked away for seven years. How did you get your head around how those years had affected her, physically and mentally?
'It took me almost nine months and a lot of brainpower. Even just thinking about the wear and tear to her body. It's not as simple as thinking: how long would her hair have grown? You have to realise that she doesn't get any Vitamin D. Her nutrition is poor. She doesn't have any shampoo. In those circumstances hair doesn't keep growing – it dissolves and dries and falls out.'

She's also given birth to a son. How did you begin to understand what it would be like to become a mother in captivity?
'I took inspiration from silent retreats, just to help understand what those two years would have been like on her own before her son Jack came along. I took a month off in silence at home. When you eliminate all stimuli, your brain is like: "Finally, we've got some space! I want to talk with you about something!"'

And what did your brain want to talk to you about?
'I was reminded of my childhood when I was seven and my mom packed up our old Mercedes and we drove from Sacramento to Los Angeles, about six hours, because I wanted to be an actor. We moved into a studio, about twice the size of the room in "Room". We had a bed that came out of the wall and we lived on noodles and had a couple of McDonald's toys. I thought we were living the dream! But I remember being woken up by my mom sobbing, and it was only years later I realised that she also moved us out there because she was going through a divorce. She was struggling.'
'After spending two months just with Jacob, by the time I was acting and working with adults I felt uncomfortable'
So your mother's experience helped you to understand Joy's relationship with her son?
'The movie became a way of forgiving myself for all I didn't know as a child. I didn't realise how hard it was to be a mom and keep it all together.'

You must feel a strong sense of responsibility when you're working with a child and telling such a tough story. What was your relationship like with Jacob Tremblay?
'Yes. I knew he'd be my responsibility. As an adult, there are technical aspects of filmmaking you understand, like having to pick up a cup on the same line every time. But when you're eight, you're not going to know those details. I'd be the one who would ask Jacob to repeat something or encourage him. I'd do it in a casual way, so he didn't ever think he was doing anything wrong.'

Did you speak to any experts to understand what it would be like to be reunited with your family after seven years of captivity?
'Yes. A trauma specialist told me that Joy wouldn't even start to deal with the effects until she was outside and safe at home. Also, it was useful that we shot the film in order. I was surprised by how, after spending two months just with Jacob, by the time I was acting and working with adults like William H Macy and Joan Allen I felt uncomfortable. I didn't know how to talk to them. I felt safe with Jacob. I only knew how to play games and talk about Ninja Turtles. I forgot how to communicate with adults. That ended up working well for the movie.'
'Room' opens in UK cinemas on Friday January 15.
Read our review of 'Room'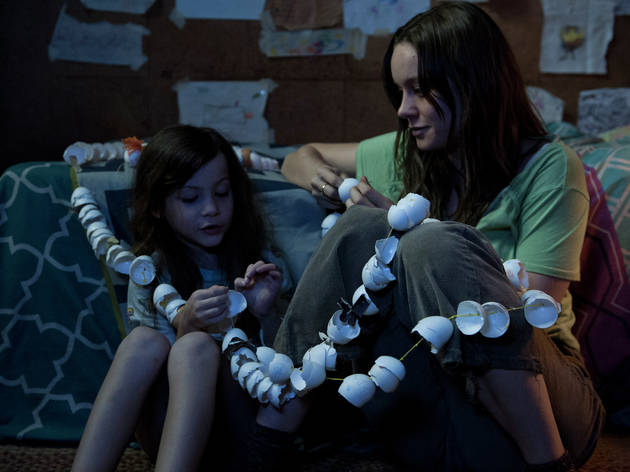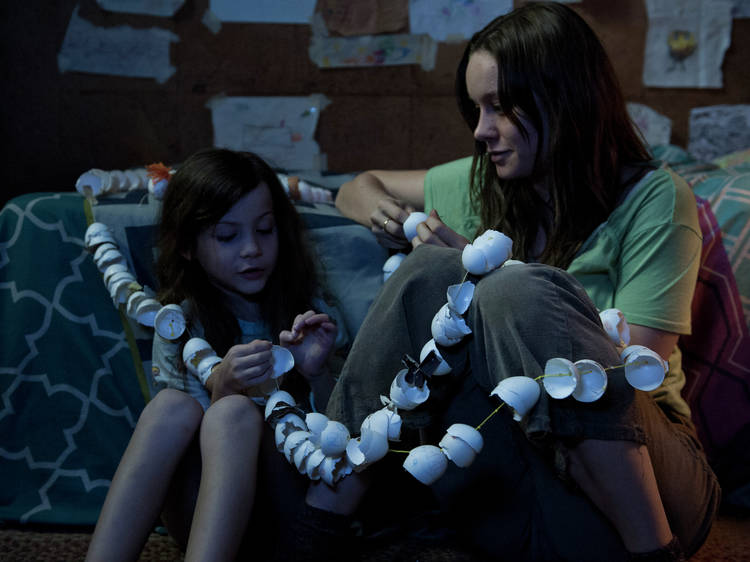 The full picture unravels slowly in 'Room', Lenny Abrahamson's powerful, sensitive survival drama, which stars Brie Larson and spookily talented Jacob Tremblay.