Eight British TV shows that need to be made into movies immediately
What would happen if 'Only Fools and Horses', 'Birds of a Feather' and 'Brookside' were given the big screen treatment
Nostalgia reigns supreme (again) this week as 'Dad's Army' returns to our nation's screens – specifically its cinema screens, where a brand new comedy based on the crusty old TV show and starring British acting stalwarts like Toby Jones, Bill Nighy and Michael Gambon will play to audiences raised on the cosy original. Which got us thinking – which other beloved, comfort-viewing telly classics deserve the A-list movie treatment? Here are eight top picks – studio executives, take note…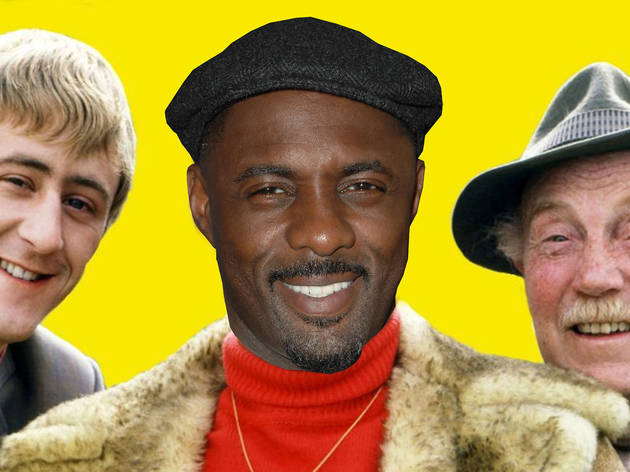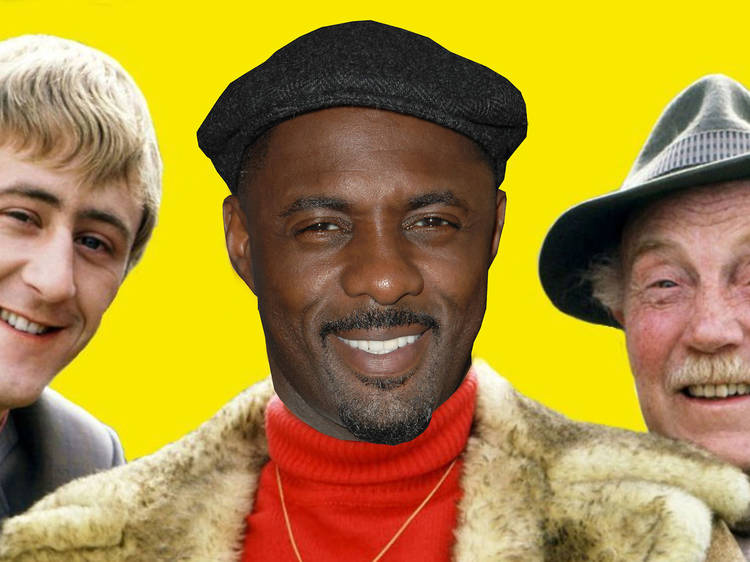 The TV show
The nation's favourite sitcom, about a pair of useless businessmen brothers with a unique talent for mangling European languages, falling through bars and making an entrance at parties. They live on a council estate in Peckham, a fact that every single newspaper piece written about the area in the past decade has made sure to mention.
The movie
Thirteen years since the Trotters lovelied their last jubbly, Del (Idris Elba) and Rodney's (Karl Pilkington) bearded offspring (Dapper Laughs) have taken over the family business. As before, all their ideas are bloody awful, but there's now so much disposable income in SE15 that they all – including a scam in which they pass off out-of-date Carling as craft beer – get snapped up in seconds by monied twentysomethings wearing New Balance trainers. Despite their incredible wealth, they ride around town on a bright yellow two-seater tricycle. '"The Wolf of Wall St" for hipsters', one critic will proclaim.
Tagline
'This time next year, that corner shop will be a vape bar!'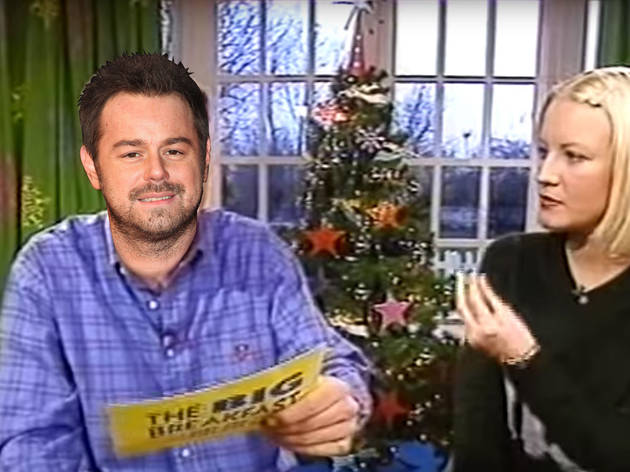 The TV show
Terrifyingly lairy Channel 4 breakfast show that epitomised everything that was awful about the '90s and everything that was glorious about it in a roughly 70/30 ratio. Responsible for the careers of Chris Evans, Gaby Roslin, Zoe Ball, Denise van Outen, Johnny Vaughan and Kelly Brook. Um, cheers.

The movie
In a plot loosely following Agatha Christie's 'And Then There Were None', Chris (Damian Lewis), Zoe (Carey Mulligan), Gaby (Gillian Anderson), Jonny (Danny Dyer), Denise (somebody from TOWIE) and Kelly (Kelly Brook) are lured to Ibiza by a series of mysterious letters making offers they can't refuse. There, they are persuaded to make one final summer season of 'The Big Breakfast'. There they are brutally and colourfully picked off one by one by, as it turns out, dayglo puppets Zig and Zag, who've been embittered by 15 years out in the cold.

Tagline
'We're gonna need a bigger breakfast!'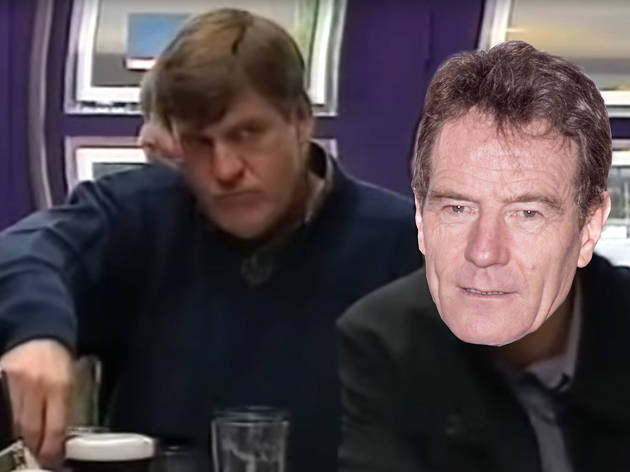 The TV show
Channel 4's flagship soap opera, a tale of life, love and shouting on a lower-middle-class Liverpool estate, was infamous for bringing ecstasy, lesbianism, petty thuggery, flesh-eating parasites, cold-blooded murder and turkey-baster impregnation into Britain's living rooms.
The movie
The action shifts to suburban New Jersey, where curly-haired crime lord Barry Grant (Bryan Cranston) returns to sleepy Brookside Close to set his affairs in order. Meanwhile, Jimmy Corkhill (Ben Foster) discovers the joy of recreational drug abuse ('the lights! The lights!'), while Beth Jordache (Rooney Mara) sets off on a voyage of sexual self-discovery that culminates with her snogging a ginger girl in a woolly scarf. Anna Friel plays her own Mum, who has secrets of her own (spoiler alert: the body's under the patio).
Tagline
'Brookside: how close is too close?'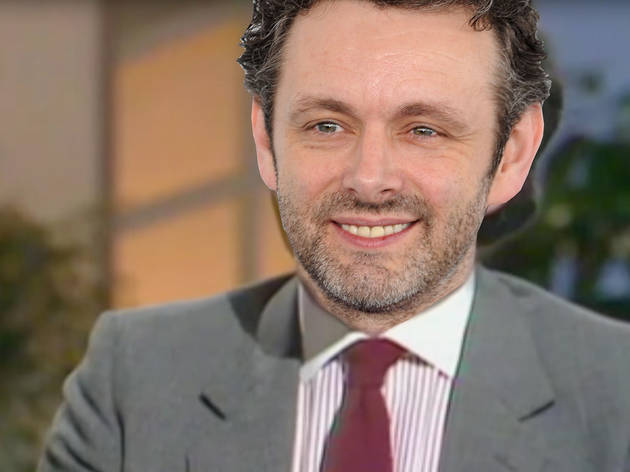 The TV show
From 1982 to 1992, avuncular, beloved and recently deceased Irishman Terry Wogan was Graham Norton and Jonathan Ross rolled into one – our nation's leading chat-show host, famous for winning over prickly and/or drunk celebrities such as Madonna and George Best with his warmth, charm and natty line in cream suits and brown ties.
The movie
Taking his inspiration from Danny Boyle's 'Steve Jobs', screenwriter Peter Morgan gives us a film of five episodes, each one set backstage at BBC Television Centre in the 20 minutes before the lights go up on Wogan's early evening show. Michael Sheen plays Wogan as well as five of his guests (including David Icke and Joan Collins), as the charming Irish host tries desperately to warm them up before going on air while simultaneously fending off the murderous interventions of his jealous arch nemesis, Des O'Connor (Steve Coogan).
Tagline
'Discover the dark side of light entertainment'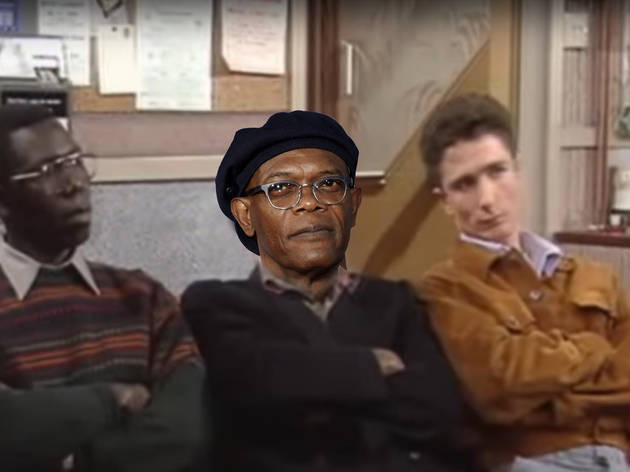 The TV show
Desmond Ambrose runs a lively Afro-Caribbean barbershop in Peckham, a popular meeting place where local folks come to moan, joke and sometimes flirt with the owner.
The movie
It's 2020, and Desmond (Samuel L Jackson) has retired and handed over his scissors to youngest son Sean (John Boyega). When Peckham is invaded by mind-melting robots from the planet Xenu, father and son must summon the old gang, including Porkpie (an elderly Shaggy) who hurries back from his rum distillery in Guyana to defend the shop from alien invasion.
Tagline
'He's the Perminator!'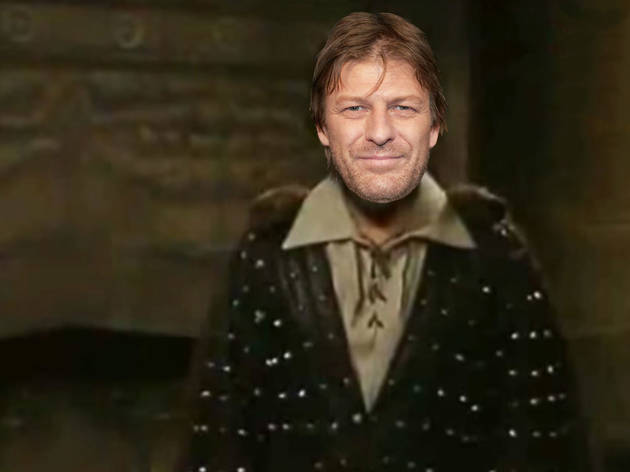 The TV show
Dungeons and Dragons meets Blind Man's Buff as a pimpled pubescent is stuck in a huge, horned metal helmet and guided through a digitally generated maze by his offscreen mates and a bearded, jerkin-wearing medieval-type wise dude.
The movie
In the wake of 'Game of Thrones' and 'The Inbetweeners Movie', there's never been a better time to reboot this beloved franchise. Kodi Smit-McPhee plays a sweaty schoolboy from Ashby De La Zouche who falls through a dimensional portal, losing his eyesight in the process. By some strange magic, his mates back home can follow his progress on their iPhones and guide him up mountains, through dungeons, over chasms and into the bedchambers of feisty dragon-women.
Tagline
'Don't be such a helmet'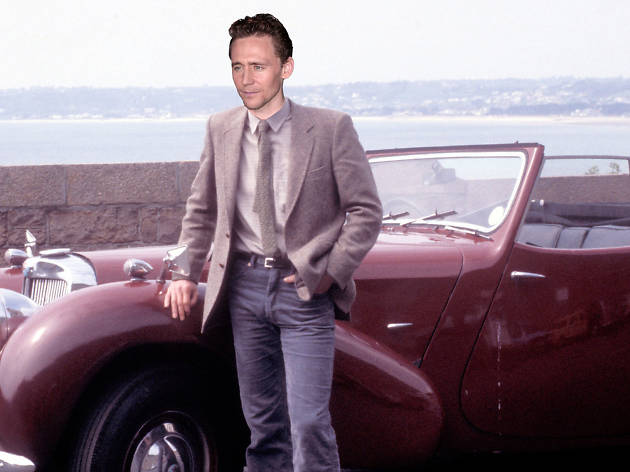 The TV show
Before he was Chief Inspector Tom Barnaby in 'Midsomer Murders', John Nettles wooed the British public as Jim Bergerac, the Jersey detective with a flash motor, leather jacket and a winning way with the ladies.
The movie
The BBC have been threatening a small-screen remake for years, but what 'Bergerac' really needs is a bit of A-list love. Tom Hiddleston is just the right man for the job: picture him unmasking Nazi war criminals or sniffing out the housekeeper who bumped off the billionaire financier. Like John Nettles, he's got ocean-deep blue eyes that hint at inner torment (Bergerac is a recovering alcoholic) and carnal needs.
Tagline
'Jersey after dark'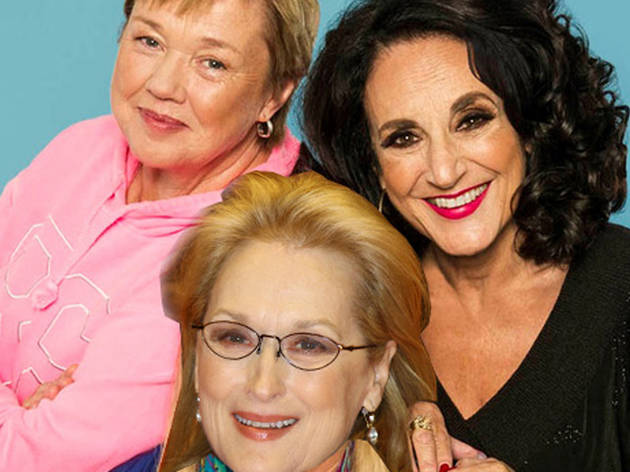 The TV show
Set at the end of the Central line, this BBC comedy-drama put Chigwell on the map. The series follows the trials and tribulations of sisters Sharon Theodopolopodos (yes, really) and Tracey Stubbs, whose husbands have both been banged up for armed robbery. Their lives are spiced up by next-door neighbour Dorien, a cougar before the term was even invented.
The movie
The big-screen version finds Tracey (Meryl Streep) and Sharon (Melissa McCarthy) free agents again after both husbands were released from prison and promptly got themselves killed in a botched bank job. Keen for a little R&R, Tracey invests the money from Daryl's hooky conservatory business into an 'English food experience': Daz's Restaurant on the Turkish coast. She's soon joined by Sharon – on the run from the DSS and in search of a new man – and Dorien (Jennifer Coolidge), who is still dealing with the fallout from her George Osborne kiss-and-tell piece in The Daily Mail.
Tagline
'The birds take Turkey'
Coming soon on Netflix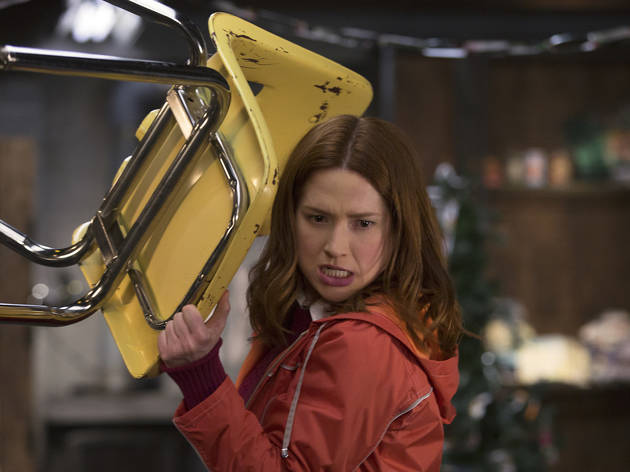 Netflix has announced its new releases for the coming months, and from the looks of things we won't be leaving the house until August. There are remakes, new seasons of old favourites and some brand new original series.