Carey Mulligan on being a bad-ass feminist and starring in 'Suffragette'
Carey Mulligan stars as working-class Maud swept up in the feminist movement in new film 'Suffragette'. Here she talks sexism, being nice and having no regrets in life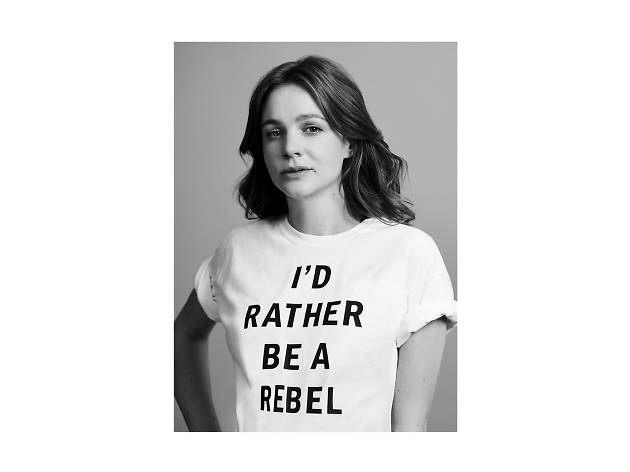 What lesson did you learn from your mum?
'Compassion.'
And from your grandmother?
'Not to hit my brother.'
Was there a point at which you realised that being a girl meant you were treated differently from boys?
'Not really, but as a woman I've felt I've been treated differently from men.'
What's the best piece of advice you've been given?
'Don't sweat the small shit.'
Which women would you invite to your dream dinner party?
'My grandmother when she was young, Amy Poehler, Malala Yousafzai, Angelina Jolie, Queen Elizabeths I and II, Marion Cotillard, Patti Smith, Michelle Obama and Maid Marian.'
Who inspires you?
'The carers who work at the home in which my grandmother lives in Wales. And the War Child volunteers and workers in the field who risk their lives protecting children from conflict.'
'The suffragettes were bad-ass motherfuckers'
How would you like to be remembered?
'For being nice.'
What's your biggest regret?
'I don't have any regrets.'
What could you not live without?
'Avocados.'
Describe a suffragette in four words.
'Bad-ass motherfucker.'
If you were living in the 1910s, would you be brave enough to protest?
'I hope so.'
Are you a feminist?
'Yes.'
Who made you laugh most on the set of 'Suffragette'?
'Helena Bonham Carter.'
What single thing would you change about the film industry to make it less sexist?
'Equal pay.'
What's the most annoying question women get asked in interviews that men don't get asked?
'Meryl Streep commented on this recently. Women are constantly asked why they're drawn to "strong" female characters. Men are never asked why they're drawn to "strong" male characters.'
Do you believe in impostor syndrome – where you think you're a fraud who's about to be found out?
'No!'
'Suffragette' opens the London Film Festival on Oct 7 and is in cinemas on Oct 12.
Read our interview with Meryl Streep
Meryl Streep stars as Emmeline Pankhurst in the new film 'Suffragette'. Here she talks feminism, Hollywood sexism and window-smashing, wearing a t-shirt with a famous line from her character
Read our review of 'Suffragette'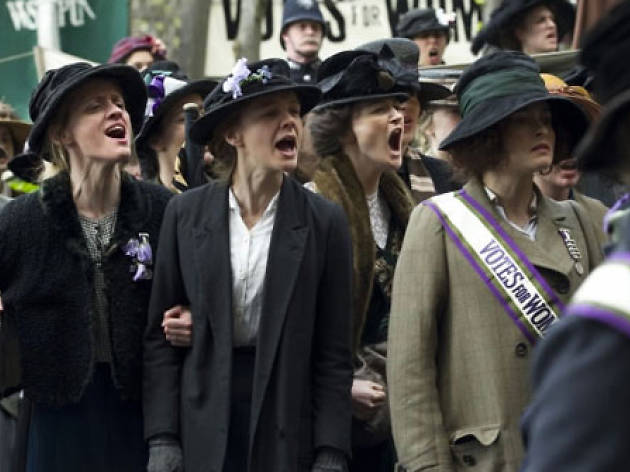 Nearly 100 years after smashing shop windows and blowing up letterboxes, the British suffragettes finally get a film they deserve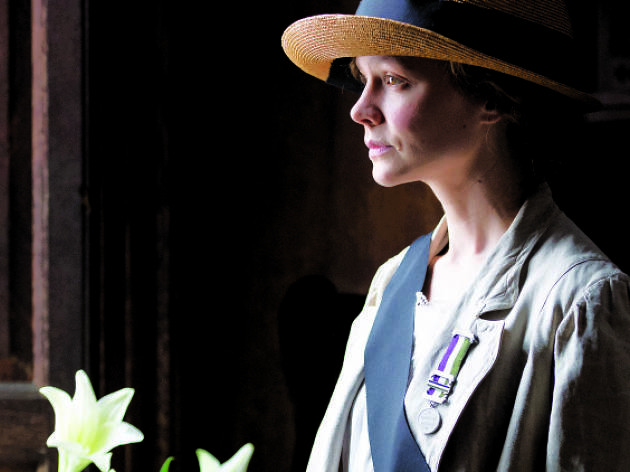 Suffragette will open the London Film Festival 2015. Read about it and all the other amazing movies screening at the highlight on London's film calendar
Snap up exclusive discounts in London
Time Out's handpicked deals — hurry, they won't be around for long...