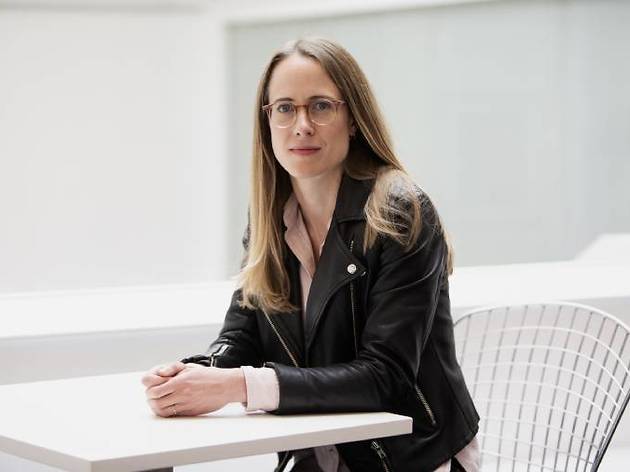 Claire Oakley: 'Subconsciously I'd written about my own desires'
The 'Make Up' writer-director on her fiercely original British indie
Set in an out of season Cornish holiday park, 'Make Up' is a genre-surfing, expectation-defying treat – a British indie that heralds a major new talent in Londoner Claire Oakley. Existing in a genre all of its own (streaming sites may need to create a special 'psychosexual LGBTQ+ coming-of-age horror romance' category), it follows 18-year-old Ruth (Molly Windsor) as she finds herself tormented by her own repressed desires amid polythene-encased caravans, arcades and windswept dunes.
For its writer-director, chatting to Time Out from a seaside getaway of her own in Devon, it's a story with deep personal resonance. A decade ago, she'd written a short film about a girl who follows a mysterious female in a foreign country. She'd shared it with peers on a filmmaking retreat in Croatia and received some unexpected feedback. 'This other director came up to me and said, "Oh, you're a lesbian, then?", she remembers. 'I was married to a man at the time and had never considered anything like that, so his interpretation of my work was really strange. Then, about five years later things changed in my personal life. I remembered that moment and wondered if, subconsciously, I'd written something about my own desires. That interested me enough to start developing it into a feature film.'
How much of you is there in the character of Ruth?
'Biographically not much. It's not autobiographical – I came out when I was 31, so much later than Ruth – but it is very personal. The feelings she experiences are close to feelings I'd experienced. A lot of the writing process was me mining my own memories and feelings, and me trying to describe how it feels to desire something you perhaps shouldn't. There's a lot of what I've felt in there, but probably not that much of myself.'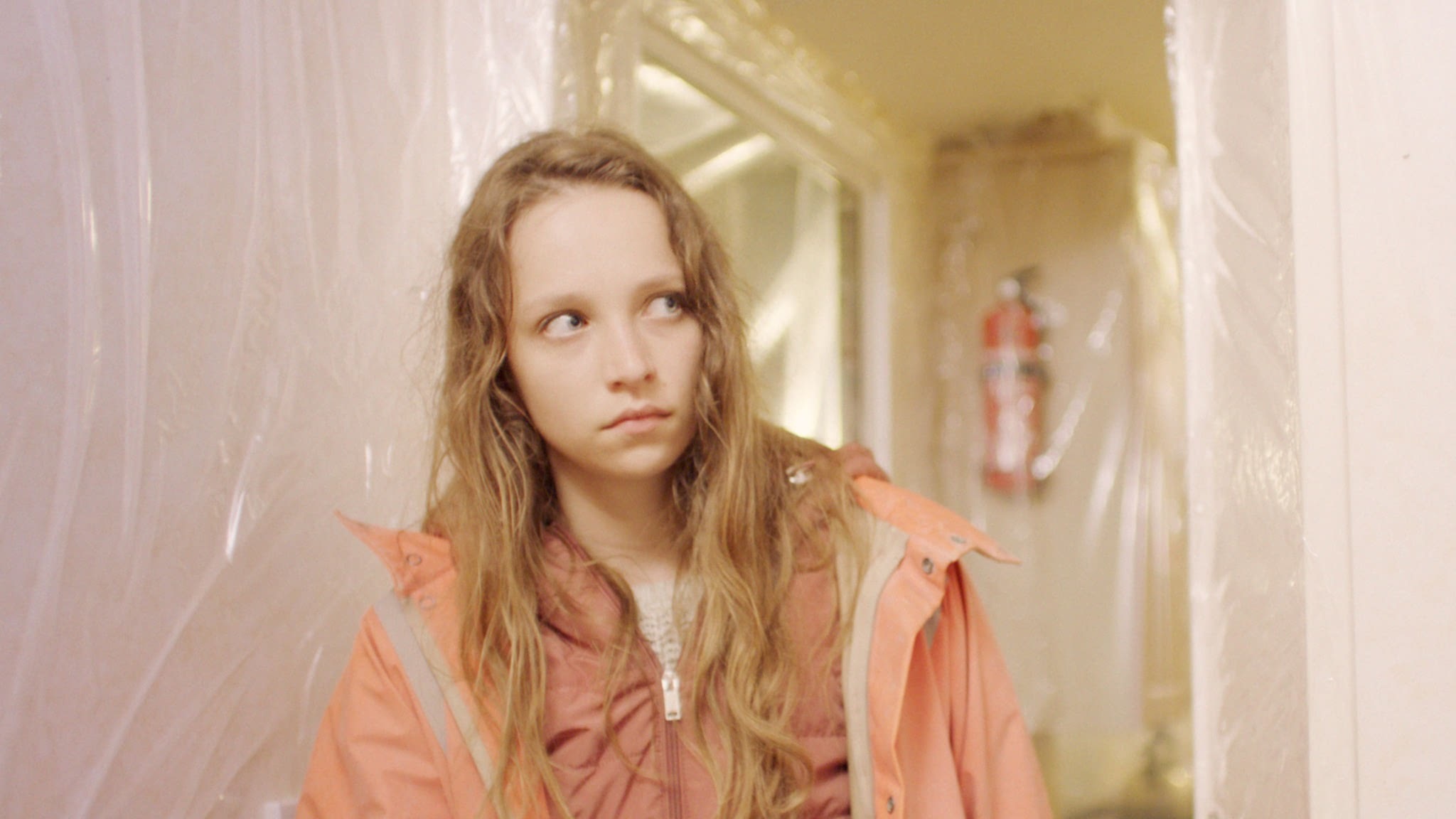 Molly Windsor in 'Make Up'

Molly Windsor is great as Ruth. What made her right for the role?
'I'd sent my long-standing casting director an early draft of the script long and [straightaway] she thought Molly would be great for it. Then we started the casting process properly and saw about 200 young women and Molly was one of them, and she did a fantastic self-tape which felt very honest and raw and real. She has a careful and deep way of looking at the world, which I really liked. She knew the script better than I did by the time we were shooting.'

There's a shocking moment when Kai, a handyman at the holiday park, spits the c-word at Ruth. Why was that scene important?
'It is a really shocking moment. I wanted [Ruth] to feel like she was unwelcome in this place and I wanted to make sure the audience was on her side. There is still a lot of homophobia out there, and although a lot of it goes unspoken, I have experienced a few very outspoken instances which have all come from young men and have been aggressively sexualised. So it didn't feel unusual to me for this to happen to Ruth. I really feel for her in that moment.'

'Make Up' shares some obvious qualities with horror films but I'm guessing you wouldn't describe it as horror?
'I wouldn't describe it as a horror. I always pitched it as a psychosexual drama, but it has all sorts of elements in it: it's a coming-of-age story, a romance, there are moments of comedy, body-horror, thriller, the performances have a lot of realism in them and there is a surreal, spooky, ghost-story-like atmosphere. I was interested in using genre tropes in new and different ways to describe Ruth's inner world – her unconscious, her desires, her fears and her spiralling obsession. I gave myself free reign in terms of genre in order to express that.'
I felt 'The Shining' and 'Psycho' in it – at least in terms of the setting.
'We didn't look at them directly as a reference, but I'm a big Hitchcock fan and that must infuse my writing and my taste more widely. But trying to emulate Kubrick would always be a mistake.'

The holiday park is central to the story. Was it easy to find?
'We looked at every coastal caravan park in Dorset, Devon and Cornwall – about 50 or 60 of them – and ended up using the first one we ever visited (laughs). It's called St Ives Bay Holiday Park on the north coast of Cornwall. I spent a summer there before we shot, specifically writing to that very park. The juxtaposition between these symmetrical, manufactured little vans and this raw, natural environment seemed a nice metaphor for Ruth's journey: would she live a more conventional, prefabricated life or follow her instincts?'

So you didn't just spend the summer on the arcades?
'They were shut when I was there, just before the summer holidays. I do love arcades, especially the penny machines. I also spent a lot of time wandering around at night freaking myself out.'

Was the weather a major challenge working on the Atlantic?
'We had a flexible schedule, so if, say, we suddenly got a sunny day, we knew which scenes we could shoot. The wind was the main issue: it was really windy the whole time. We ended up keeping it on the soundtrack and making it a character. Somebody told me the wind was the main thing they remembered about the film (laughs). It gives it more of a genre feel.'

Filming on the beach with Windsor in 'Make Up'
Is it true your dad was on set?
'He was. It's not his career but he's a very practical man and he's worked on all of my short films. I'd written quite a lot of weather into the film without realising that even typing "it's raining" could cost you £20,000. We didn't have the budget to do any of the weather effects that I had written in, but dad turned up with a hosepipe and showed how you can twist the end to make different rain effects. Within a few days, he'd found out where all the mains water was connected and got himself a much bigger set of hosepipes and created rain and wind effects.'

'Make Up' might be the first film to feature a spaghetti sandwich – Ruth's boyfriend, Tom, makes himself one. Was that scripted?
'That was in the script. [Ruth and Tom] always eat spaghetti. That was the first question I got at the premiere. Someone put their hand up and said: "What's the relevance of spaghetti in the film?" At that age, it's all I could cook and eat.'

Lastly, does this feel like a strange time to release a movie?
'I think we got lucky. We haven't changed our dates because of lockdown but we were on tenterhooks as to whether cinemas would be open or not. But I'm super-excited about going back into the cinema again. It's a good time to be releasing it, I think.'

'Make Up' is in UK cinemas and is available to stream via Curzon Home Cinema now
This magnificently unsettling British debut is a serious calling card for writer-director Claire Oakley
Support Time Out
We see you're using an ad-blocker. Ad revenue is Time Out's main source of income. The content you're reading is made by independent, expert local journalists.
Support Time Out directly today and help us champion the people and places which make the city tick. Cheers!
Donate now