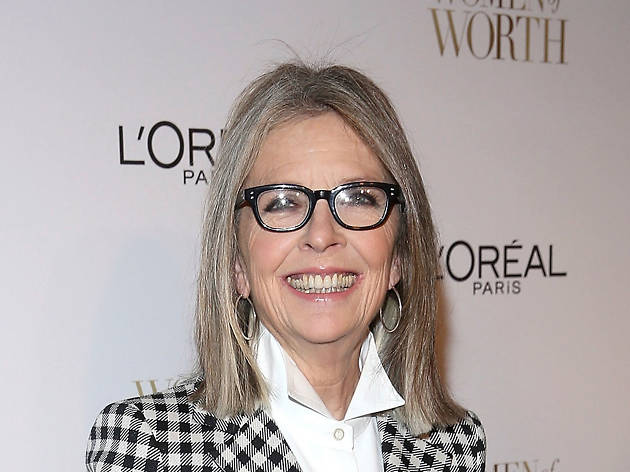 Diane Keaton: 'London is the most interesting city in the world for fashion'
She's the screen legend who defined New York hipster chic in 'Annie Hall'. So what's she been up to in Hampstead?
You don't expect to find Diane Keaton in a romantic comedy set entirely in Hampstead. The 71-year-old American actress, famous for her distinctive style, is still best known for roles in iconic American films like 'The Godfather' and 'Annie Hall', as well as more recent work such as 'The Young Pope'. In 'Hampstead' she plays Emily, an eccentric widow living among snobs and gossips in a heathside mansion block she can barely afford. Inevitably, Emily's relationship with a homeless man, Donald (Brendan Gleeson), raises eyebrows. It's a cutesy, tourist-friendly view of London, but worth it just to see Keaton in Hampstead, as if Annie Hall were living out her retirement in north London.
Did you know the area before making the movie?
'Not at all! I thought it was really pretty, but to me it's not London. It has that kind of wild aspect, but it's not this [she gestures to Soho outside the hotel window]. This is interesting.'
What excited you about 'Hampstead' the movie?
'This character of an older woman, who's a mess, that excited me. She doesn't own up to her mistakes but she's friendly and charming. Then there's this amazing moment when she looks through her binoculars and sees this man, and her life changes for ever.'
The film is based on a real-life fight against property developers. I've seen you described as a real-estate developer yourself. Is that right?
'It's one of the reasons I loved this story. I bought a lot of Spanish revival homes in the US and redid them. I'm also involved with the Los Angeles Conservancy, trying to save as many old buildings as we can. We often fail!'
Did you design your character's look? She's a distinctive dresser.
'Granted, I had to put in the one hat for her! I thought she shouldn't look like the other women in the film. She had to be an outsider. I think London is the most interesting city in the world for fashion. Londoners are not afraid of extremes.'
You took part in a 'Godfather' reunion recently in New York. How was it getting back together with everyone?
'It was bittersweet, sad and beautiful. I got to see those first two movies again; they're masterpieces. It's all down to Francis Ford Coppola – he's pure genius. He's as brilliant as ever, but he's more into producing wine now than movies.'
You have a wine, don't you, The Keaton?
'Yes! But mine isn't as serious as Francis's. It's a friendly wine. I enjoy it.'
Do you make films now with the same excitement as with 'The Godfather'?
'It wasn't exciting to make "The Godfather". At that age, I didn't understand why I was in it. Why me? But it was amazing to watch Marlon Brando – just to be in the room with him was amazing and to hear him read those lines. After I made "Annie Hall", things changed. People still ask me about that film all the time.'
'Hampstead' is in UK cinemas June 23.
Read our review of 'Hampstead'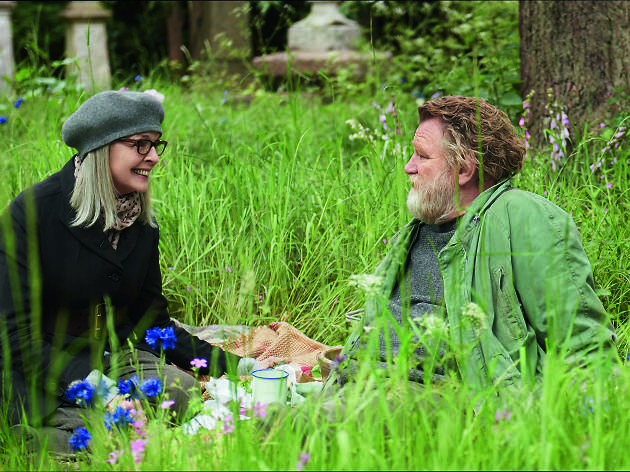 This London-set, golden years romcom stars Diane Keaton as Emily, an all-at-sea American widow, and Brendan Gleeson as Donald, a gruff Irish loner – living on different sides of the tracks in the same north London suburb.