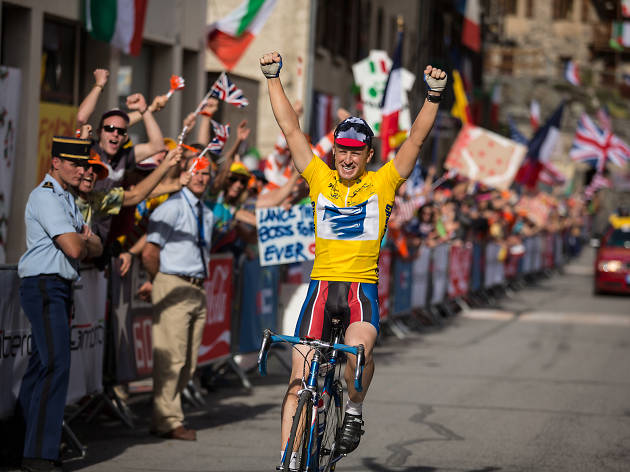 Five ways 'The Program' sticks the knife into Lance Armstrong (and gives it a good twist)
A new film about the disgraced cyclist leaves you in no doubt who's the villain of the piece
The new movie 'The Program' might be the final nail in the coffin of former cyclist Lance Armstrong's reputation. In 2013, Armstrong finally admitted what his critics had been claiming for years: yes, he did take performance-enhancing drugs many times over many years. Then came the documentary 'The Armstrong Lie' detailing the systematic doping that the seven-time Tour de France winner adopted during the 1990s and 2000s – the period when he became the most famous cyclist in the world.
Now director Stephen Frears ('The Queen') and writer John Hodge ('Trainspotting') have turned all this into a big-screen drama. Unsurprisingly, Armstrong, played by Ben Foster, doesn't come out of it very well. Here are some of the more memorable moments in 'The Program' of Lance being, well, lanced.
1. It shows him injecting performance-enhancing drugs
It's one thing knowing that Armstrong was a cheat – and he's already admitted he took performance-enhancing drugs during all seven of his Tour de France wins. But it's quite another seeing an actor playing the cyclist as he injects banned drugs into his arm. Not only do we see him casually use a syringe, we also see him laughing and joking while having blood transfusions alongside his teammates and ordering his flunkeys to hide used syringes in empty drink cans.
2. It shows him deceiving drugs testers
It's the early 2000s and an official drugs tester comes knocking on the door of Armstrong's team trailer, wanting to take a blood sample. Armstrong's teammates keep the man waiting while Armstrong hurriedly pumps water into his veins via a drip, desperate to dilute the banned substances in his bloodstream. Only when Armstrong is successful does he open the door, all smiles and apologies, his hair dripping wet: 'Sorry, I was in the shower…'
3. It shows him bullying other cyclists
It's 2003, and Armstrong pulls up alongside Italian cyclist Filippo Simeoni at the start of a race. At the time, Simeoni was accusing Armstrong's dodgy doctor, Michele Ferrari, of demonstrating to him how to use the red-blood-cell boosting drug EPO. 'It's a mistake to testify against Ferrari,' Armstrong spits at Simeoni. 'I have the money and the power to destroy you.'
4. It regularly puts arrogant, abusive words in his mouth
'Bitch whore!' he shouts, when he hears that his former team masseuse Emma O'Reilly has claimed she witnessed him doping. 'Fucking troll!' Earlier on, he learns that a drugs test has shown abnormal levels of the hormone cortisone in his blood. He tells a colleague to claim that he has saddle sore and is treating it with cortisone cream. 'If they don't like, let them kiss my saddlesore!' Charming.
5. It gives him his own 'Taxi Driver' moment
It's the early 2000s, and Armstrong is about to enter a press conference where he knows he'll be challenged over doping. He looks into the mirror and repeats over and over again: 'I have never tested positive for performance-enhancing drugs… I have never tested positive for performance-enhancing drugs.' He might not be as frightening as Robert De Niro in 'Taxi Driver' but he still looks like he's only a few steps away from whipping out a gun and asking: 'You talkin' to me?' Yet when he steps into the press conference, it's charm he kills them with, not bullets.
'The Program' screens at the London Film Festival on Saturday October 10, Sunday October 11 and Thursday October 15 and opens in UK cinemas on Friday October 16.
Read more on 'The Program'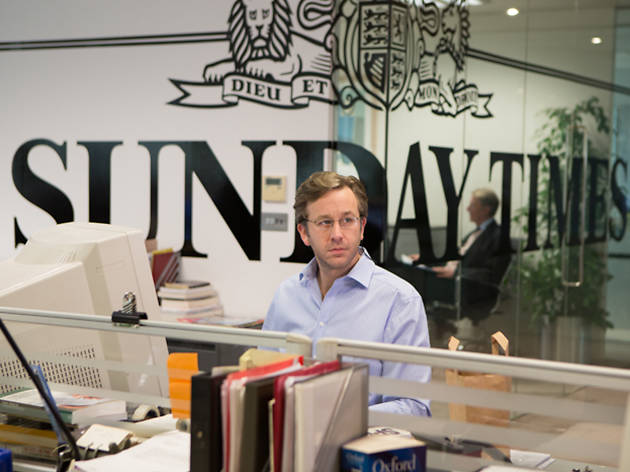 We know that Lance Armstrong, former professional cyclist and seven time Tour de France winner, is a liar and a drugs cheat after his 2013 mea culpa interview with Oprah Winfrey. So what else does this unfussy and unforgiving biopic, directed by Stephen Frears ('Philomena') and written by John Hodge ('Trainspotting'), offer audiences – especially those who are familiar with the story, who have read the books or seen Alex Gibney's excoriating 2013 doc 'The Armstrong Lie'? The question you want 'The Program' to answer is this: what made Armstrong (played with manic compulsion by Ben Foster) behave as he did?
Support Time Out
We see you're using an ad-blocker. Ad revenue is Time Out's main source of income. The content you're reading is made by independent, expert local journalists.
Support Time Out directly today and help us champion the people and places which make the city tick. Cheers!
Donate now