Guess the torso from the movies
Can you identify these famous bare chests from the big screen? Flex your movie buff muscles and take our torso quiz
As Channing Tatum gets shirtless again in 'Magic Mike XXL', we've picked out some of the most celebrated chests in the movies. Scroll onward to test your knowledge of on-screen torsos.
1) Which sword-wielding hero also brandishes these mighty fine pecs?
2) Whose Hollywood bod is so hot, it makes the sky weep with joy?
3) Which James Bond actor emerged from the sea like a muscly merman?
4) Which actor plays a convict whose abs are criminally large?
5) This actor puffs his chest out like royalty. Who could it be?
6) Tatts the way, uhuh uhuh, I like it, uhuh uhuh. Who owns this inked bod?
7) You'll need to be a detective to work out who this blood-stained bod belongs to...
8) Name this all-American chest.
9) This is a monster of a torso. Whose is it?
10) And thumbs up for this mankini! Who's wearing it?
Easy, tiger - You've missed one or more questions!
And the answers were...

1) Arnold Schwarzenegger in 'Conan the Barbarian'
2) Taylor Lautner in 'Twilight'
3) Daniel Craig in 'Casino Royale'
4) Tom Hardy in 'Bronson'
5) Jake Gyllenhal in 'Prince of Persia'
6) Robert De Niro in 'Cape Fear'
7) Robert Downey Jr. in 'Sherlock'
8) Matthew McConaughey in 'Magic Mike'
9) Hugh Jackman in 'Wolverine'
10) Sacha Baron Cohen in 'Borat'
Want more muscle from the movies?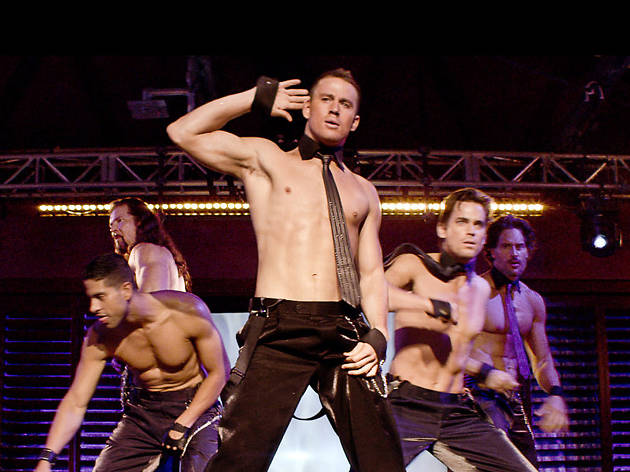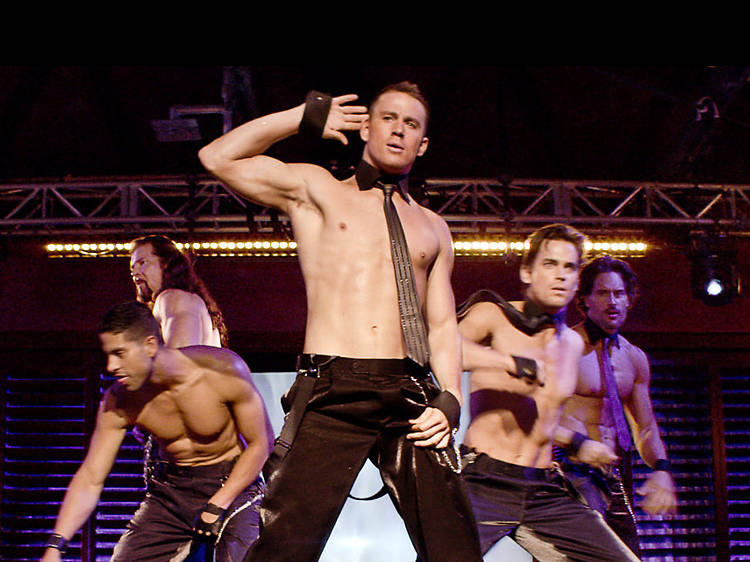 Torso lovers, rejoice! Everyone else, prepare to feel slightly queasy. The release of 'Magic Mike XXL' sees Channing Tatum and his crew of burly boys return to the stripping stage. This celebration of the masculine form in all its bulging, waxy, slightly unsettling glory got us thinking: which movies feature the most extreme, overpumped, gratuitously exposed torsos? And can we really bear to plough our way through 11 of them?