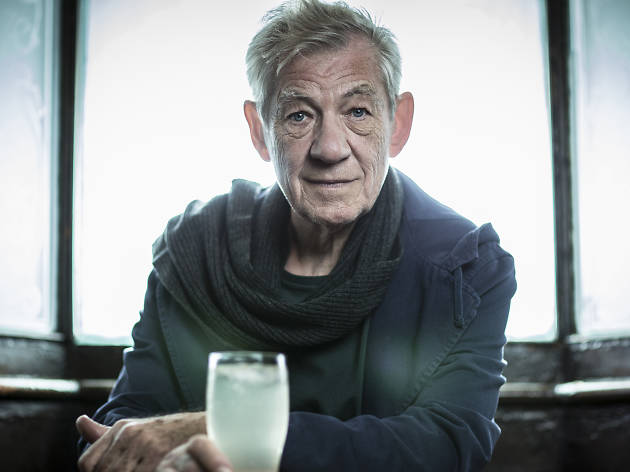 Sir Ian McKellen answers Time Out London readers' questions on wizards, cheese and more
You sent in your probing questions for Sir Ian about Gandalf, Morden and Cheddar (of course). Here, London's dearest star of the screen answers the best of the bunch
We asked readers to tell us which famous Londoner they'd most like to put questions to. The answer? Sir Ian McKellen, obviously! Here's what happened when we collared the great man with your questions at the Limehouse pub he co-owns, The Grapes.
'Thank you for The Grapes! I love it. But how come you're not in there all the time?'
Susana Patricia Da Silva-Harrison
'I'm often in here – generally for the quiz night, which is a Monday. I'm just one of three licensees, not the manager. It's not Gandalf's pub, it's a local. These have been questions sent in by people? Real people? God bless them!'
'Who's the better wizard – Dumbledore or Gandalf?'
Niall Suibhne
'I don't know enough about Dumbledore, but I've always thought Gandalf was the real wizard. I noticed that they made Michael Gambon look rather like Gandalf in the last film – very like Gandalf. A bit confusing, I thought. So maybe he's trying to play my part rather than the other way around. We do get mistaken for each other, though. People think I played Dumbledore, but I don't mind. I accept the compliment.'
'If I google "Sir Ian McKellen's favourite cheese" I get no results. What is your favourite cheese? I like camembert.'
Kevin Mutch
'No results? Oh dear! My favourite is extra-mature cheddar – number 6 at Waitrose. I like a cheddar with a little bit of bite, and extra-mature does it. Is it a much-maligned cheese? Yes, but it is often very mild and soapy: a bit boring.'
Sir Ian McKellen © Luce Newman-Williams
'The Gandalf beard was fun. It does a lot of the acting for you'
'What is the one thing you wanted to do when you were younger, but never did?'
Natalia Talkowska
'To be a journalist. I thought it was a wide-ranging job that would be extremely interesting. The editor of the local paper in Bolton rather put me off, though. I went to see him, as my father knew him, and he said he had more applications in a week than he had jobs to give in a year, but I did do little paid bits for them for a while. I submitted little paragraphs about things that had happened locally. First cuckoo, that sort of thing.'
'Being gay was illegal when you were in your twenties. What damage did that do?'
Joan Marsh
'It's stuck with me. When you're brought up to be defined as a criminal and you're a law-abiding person – as I am – it's very confusing. You don't have much confidence in yourself. Living a secret life isn't a healthy thing for an individual or society and I don't think that ever goes away. When did they decriminalise it? 1967? Well, I was 38 at that point – it did damage to me. Not to say I'm miserable or anything, but I don't want the current generation to have to go through that. And they don't, fortunately, in this country.'
'You are on my fantasy dinner-guest list (along with Morrissey, Alan Bennett and Spike Milligan). Who is on yours?'
Ali Marrs
'The Pope, Judi Dench, Peter Tatchell and the writer Edna O'Brien. I'd like to hear the conversation between Peter Tatchell and the Pope on gay issues. Edna O'Brien is a Catholic, so I think she'd like to meet the Pope and Judi Dench is a Quaker – it'd be quite interesting to hear a Quaker and a Catholic discussing things. People say you shouldn't talk politics and religion at a dinner party: not at my dinner parties!'
'Which real-life person would you most like to portray and why?'
Rita Tendeiro
'Sir Edmund Hillary: one of the first people to climb Everest. I look rather like him and his private life is a fascinating story – a lot of personal tragedy set against the success of his early climbing career. Although, really, it's because I look a bit like him. Doing a Rory Bremner is not something that is given to all of us. Not that I mind wearing make-up: the Gandalf beard was fun. I mean, I'd rather not wear it, but I don't mind. It does a lot of the acting for you.'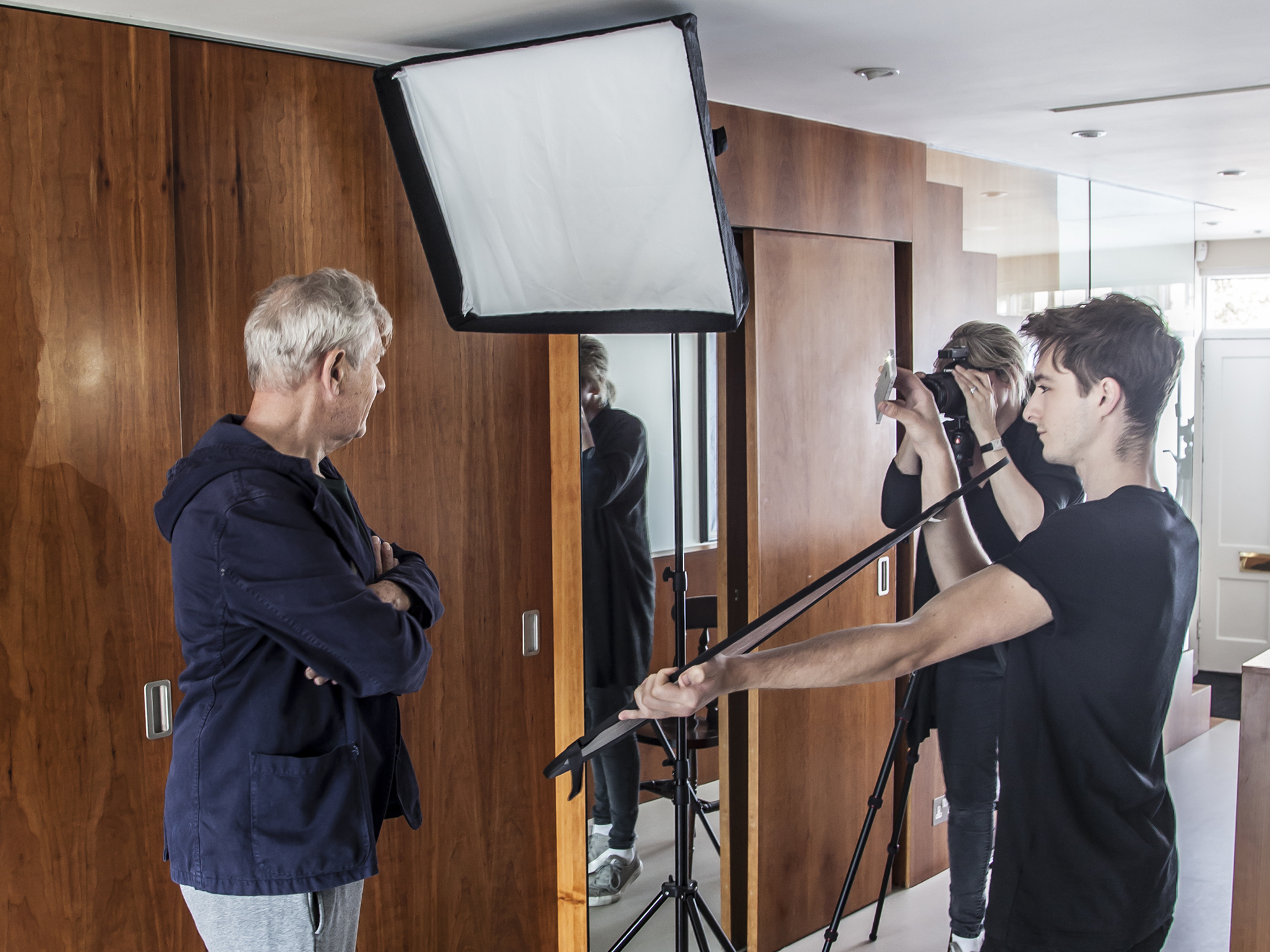 Sir Ian McKellen and reader Luce Newman-Williams © Rob Greig
'These are interesting questions! I'd have thought everyone knew everything about me already.'
'Which character would you never play, even for all the money in the world?'
Daria Zimi
'One that was poorly written. Why else wouldn't I play somebody? Because I didn't like them? I've played lots of horrible people: Richard III, Iago, Macbeth. When you play a part, of course you always stick up for them. It's not your duty to express the message of the film or the play. You just do your part of it. So that's it: is it well written? If it's not, I won't do it.'
'When will we see you on stage in London again with Patrick Stewart?'
Mohit Jumrani
'Next September. In just over a year's time we'll be doing "No Man's Land" by Harold Pinter which we did on Broadway last year. It's very enjoyable working with Patrick. We've had rather similar careers, really: in the theatre and the classics and the Royal Shakespeare Company. Then he went off to Hollywood and his TV career and I got into big movies. He's a dear man and we get on very well together, which is surprising, considering. He's from Yorkshire and I'm from Lancashire, so we're not supposed to.'
'What's the most frightening thing you've ever done?'
Lynn Martin
'It was about 30 years ago, clambering across Pavey Ark, which is a rock face in the Langdale Valley in the Lake District. I was on a walk, but there comes this bit where in order to go on you basically have to do some rock-climbing. I did it on my own, stupidly – you should always be with someone else when you're going over something with a bit of a drop – and in the rain. I should have gone back, but I didn't. There were a couple of stretches there were I thought: If I don't get my balance exactly right, I'm going to fall. I wouldn't do it again.'
Is Mordor (Middle Earth) in any way similar to Morden (London)?
Gráinne Regan
'I can't answer this question, I'm afraid, as I haven't been to Morden. I certainly hope it's not like Mordor.'
'Are there any films you've regretted making in hindsight?'
Scott Jones
'No. Not at all. There'll be a number of reasons you do a job. You might just want to work with somebody – like a project I've just done with Anthony Hopkins called "The Dresser" that the BBC is showing in October. Even if that turned out to be a disaster in terms of people liking it, I enjoyed doing it. Plus, even if jobs are difficult, there's usually something. "The Keep" with Michael Mann was very difficult: very distressing. I was kept waiting for 15 days in Betws-y-Coed. I was going mad, putting on the make-up each day, then sitting around in the rain, but I don't regret having done it, as it is, in part, a wonderful film. So, no: no regrets.'
'How's your health? Is your cancer okay?'
Colin Simmons
'Yes it is, thank you. Like a lot of men my age I've got prostate cancer, but if it's diagnosed early on, it's perfectly manageable. And my levels of PSA – which is how they judge it – are way below the interesting level, let alone dangerous. So I'm fine, really. But thank you. These are interesting questions! A lot of them I've never answered before. I'd have thought everyone knew everything about me already.'
Sir Ian McKellen stars in 'The Dresser' on BBC Two at the end of October.
Read more brilliance from Ian McKellen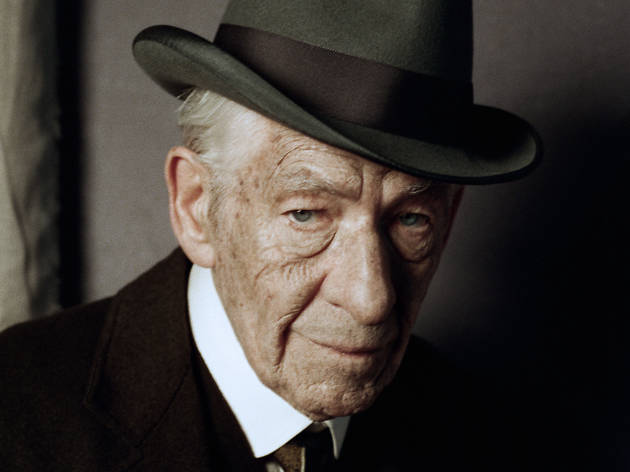 His close friends call him 'Serena'. Meant as a campy play on 'Sir Ian', it's an oddly appropriate nickname for an actor who exudes an air of such immaculate serenity. Whether he's glad-handing 'X-Men' fans on the red carpet, defending gay rights in his role as co-founder of Stonewall or saving Middle Earth as Gandalf the Grey, Ian McKellen is the calm eye of whatever storm happens to be raging. We're at the Langham Hotel in central London to discuss 'Mr Holmes'...