Surviving the apocalypse with Edgar Wright
The director of 'The World's End' talks about how to make it through doomsday
He inflicted zombies on London in '
Shaun of the Dead
' and now he's threatening civilisation in '
The World's End
'. So Edgar Wright ought to know a thing or two about the apocalypse. But how would he cope in a real-life extinction situation? We decided to test his know-how with the fiendish Apocalypse Roulette challenge.
The rules were simple. Using a high-tech system (involving bowls and bits of paper) we presented him with a randomly selected London location, a doomsday scenario and a single object with which to defend himself. He would then have to use all his mental agility to construct a scenario in which he might have a chance of survival.
More Edgar Wright
His last film 'Scott Pilgrim vs the World' seemed to signpost a shift towards Hollywood for Edgar Wright, the 39-year-old British director of 'Shaun of the Dead' and 'Hot Fuzz'. So what a pleasure it is to discover that his new film, 'The World's End' plonks him right back where he belongs: in England's green and pleasant satellite towns, albeit one overrun with alien robots. But while it's sure to delight fans of the first two films, this is a more bittersweet, nostalgic tale. Could Wright, Pegg and Frost be – whisper it – growing up?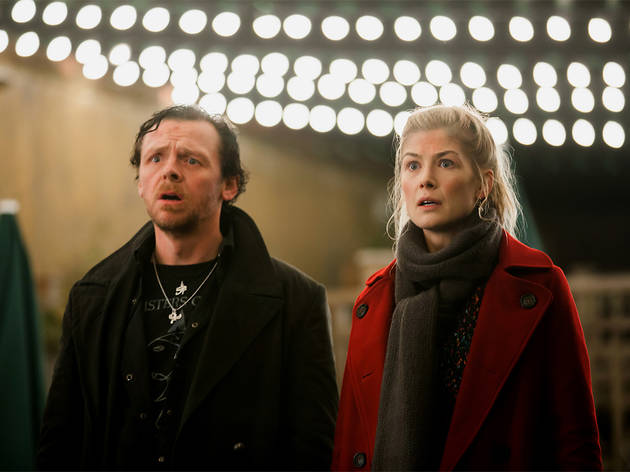 The film is carried through on sheer, giddy energy. Wright has upped his directorial game in the wake of 'Scott Pilgrim vs The World', and after the halfway point the pace doesn't flag for a moment. It all comes together beautifully in a last-ditch triple-whammy of shock revelations – the first surprisingly dark and moving, the next deeply silly and slightly questionable, the third simply barmy and brilliant.