Ten films you should never watch if you're taking a job as a department store Santa
Dressing up as Father Christmas is bad enough without movies depressing you even more
There's nothing fantastic about landing a job as Father Christmas for two months. There's the scratchy fake beard, the fat suit, the face-ache from smiling cheerily all day and, of course, all those petulant kids jumping around high on sweets. So be careful what you watch. Any one of these films may send you over the edge. Don't let 'ho ho ho' become 'no no no'.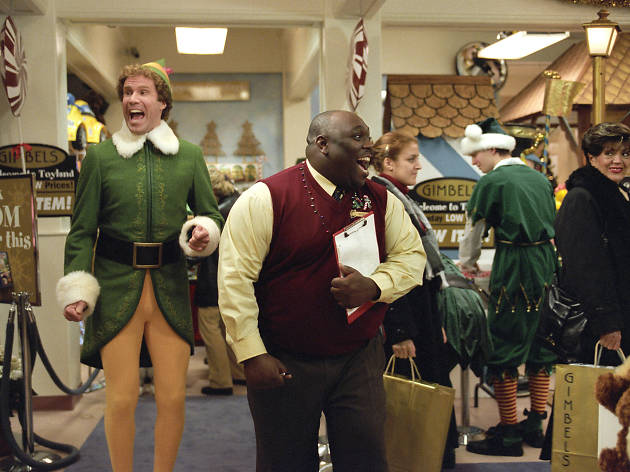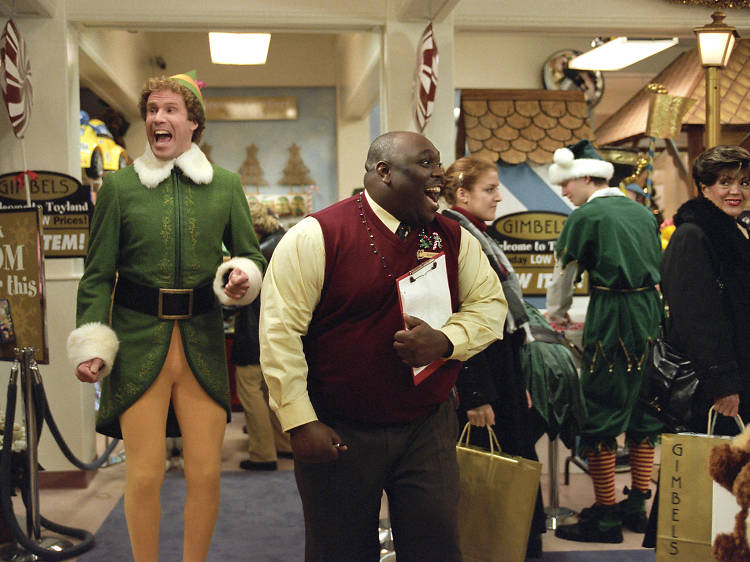 The film Will Ferrell plays Buddy, a human raised by Santa's helpers, who returns to New York to find his father. He stumbles into a job as a department store elf and causes chaos as he mistakes their fake Santa for actual Santa.
Why it's a Santa's nightmare Imagine working for months on your authentic 'ho ho ho', only for an untrained elf to come along and steal the spotlight with their childish charm (even if they can make paper snowflakes at super speed).
Breaking point The moment when Buddy pulls off Santa's beard and shouts 'You sit on a throne of lies!' will have you filing a complaint to the Union of Santas.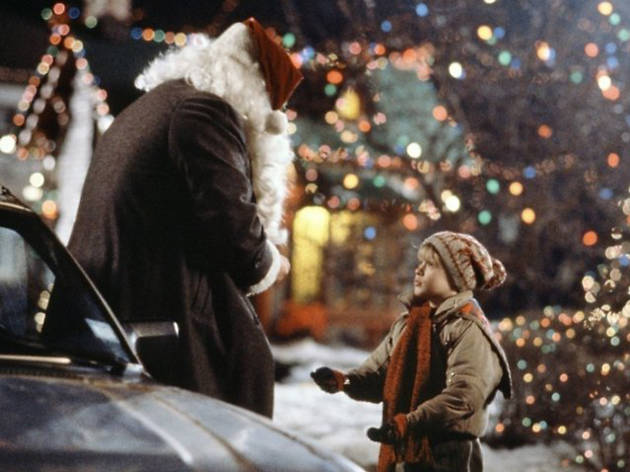 The film When eight-year-old Kevin McCallister (Macaulay Culkin) gets left home alone by his family over Christmas, he has to defend the house from a pair of bungling robbers. He also spots a guy in a Santa suit and, mistaking him for the real deal, asks him for help.
Why it's a Santa's nightmare The Santa in 'Home Alone' has just got a parking fine and wants to have a cheeky cigarette in his car – but as long as he's wearing the red suit he has to keep things family friendly.
Breaking point Lacking a candy cane, Santa's forced to give Kevin a handful of green Tic Tacs instead. It's like kids never heard the words 'off duty' before.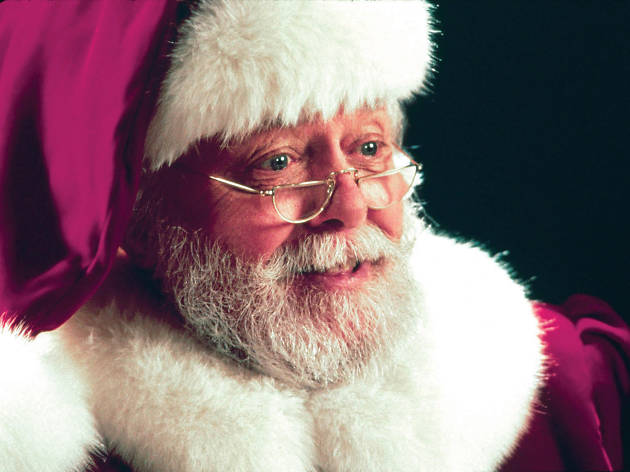 The film In this remake of the classic 1947 movie, Richard Attenborough plays Kris Kringle, a department store Santa who's actually the real Santa. He's arrested, and a lawyer and a little girl have to prove his authenticity.
Why it's a Santa's nightmare Talk about setting the bar high for yourself: Kris Kringle can make children's dreams come true. All you have is a bag of poundshop toys.
Breaking point When Kris berates the fired Thanksgiving parade Santa for getting drunk. Not all Santas can get through the season on festive cheer alone, mate.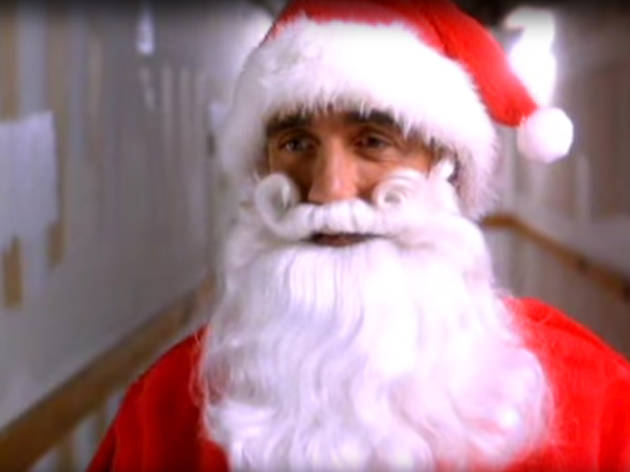 The film Bad-boy millionaire Blake (Hulk Hogan) is hiding from police by pretending to be a mall Santa when he's hit on the head and gets amnesia. He wakes up thinking he's a crime-fighting Santa super-hero and sets out to stop a band of evil scientists.
Why it's a Santa's nightmare The description of Blake as: 'A bearded basher of bad guys! A hero with a silly hat! A Robin Hood in red!' just undermines the sugary spirit of mall-Santa Christmas, to be honest.
Breaking point When Hulk flaunts bulging biceps in that red and white vest. Is it not good enough to be a pudgy Father Christmas anymore?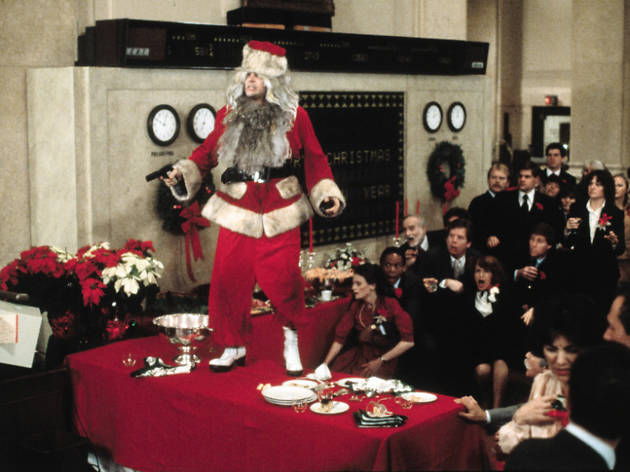 The film Street hustler Billy Ray Valentine (Eddie Murphy) and uppercrust New Yorker Louis Winthorpe III (Dan Aykroyd) are forced to switch places after two high-power brokers make a bet on their lives. Dan ends up dressing up as Santa to crash the Christmas party.
Why it's a Santa's nightmare Paranoia. It's pretty hard to do your job when you feel like everyone around might think you're a disgruntled ex-colleague wearing a disguise to seek secret revenge and steal the buffet food.
Breaking point When Louis shoves an entire smoked salmon into his jacket, then eats it on the bus. Stay classy.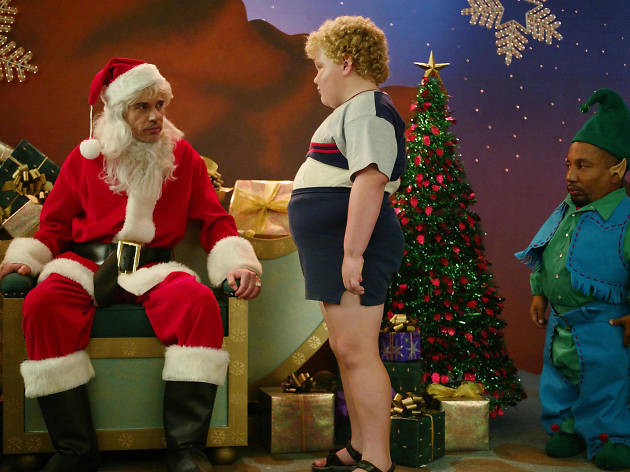 The film Billy Bob Thornton is an alcoholic crook who poses as a department store Santa to rob shopping outlets. His drunken heart is softened when he makes friend with a small boy.
Why it's a Santa's nightmare Billy's Santa arrives at work drunk, pisses himself on the job and smashes up the nativity scene. He's blatantly bringing the job into disrepute.
Breaking point Santa on the edge: 'I'm on my fucking lunch break, okay!'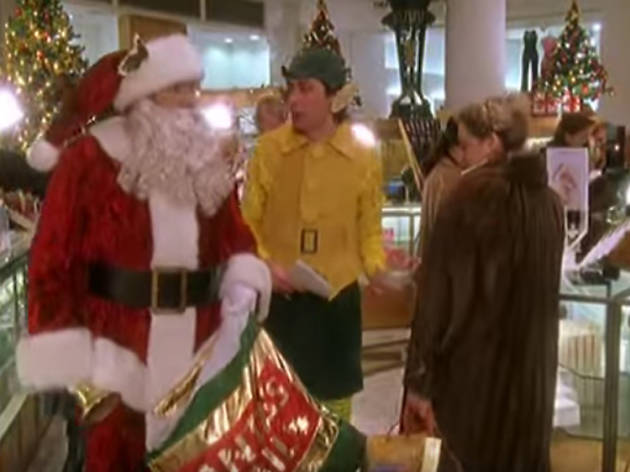 4. The Greatest Store in the World
The film A family ends up living in a department store called Scottley's after their camper van blows up and they're left homeless. While there, they stop the department store Santa (Ricky Tomlinson) committing a burglary.
Why it's a Santa's nightmare What is it with all filmmakers thinking Santas are crooks, eh? Ricky's take on a faux Father Christmas is a bungling burglar with a Scrooge attitude.
Breaking point When Santa gets called 'fungus face' by a kid. Sure, he hit them in the face with his sack, but there's no need to be rude to Father Christmas, eh?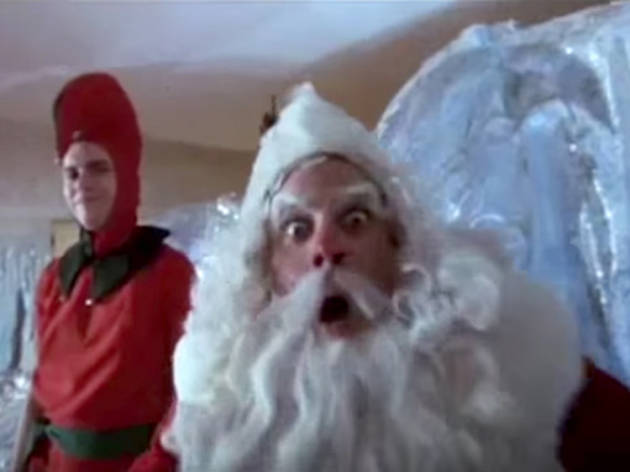 The film All nine-year-old Ralphie wants for Christmas is an air rifle, but his parents think he'll 'shoot his eye out'. He asks a department store Santa for approval, but the gift gets the thumbs down from the guy in the red suit.
Why it's a Santa's nightmare The department store grotto in 'A Christmas Story' is like a terrifying production line. The elves slam kids onto Santa's lap, hurry them along and then chuck them away down a slide. Too true to life?
Breaking point When Ralphie's yelling what he wants for Christmas while hanging on to the slide, and Santa gives him a boot in the face.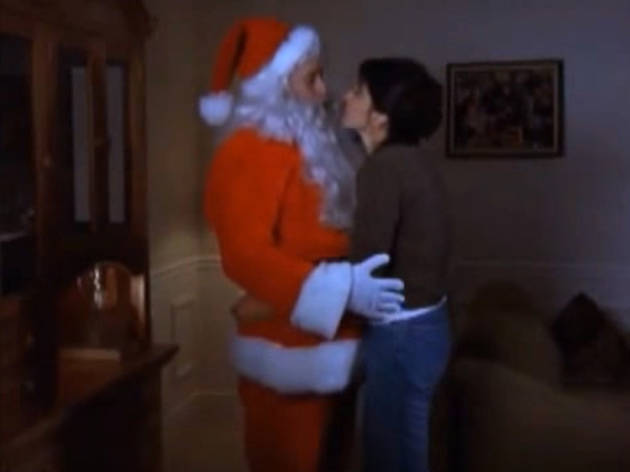 2. I Saw Mommy Kissing Santa Claus
The film Covey jumps to the conclusion that his mum is having an affair with Santa when she sees her smooching someone in a Santa suit. Turns out it was just his dad, David (Bryan Cranston), who's taken a job in a mall.
Why it's a Santa's nightmare Surely the only good thing about putting on a Santa suit is later removing it for some hot festive loving with your wife? Can't a Santa catch a break round here?
Breaking point When Covey spots 'Santa' (his dad) in the mall, grabs the tannoy and shouts: 'Santa's a dirty rat, cheating on Mrs Claus! He's a homewrecker!'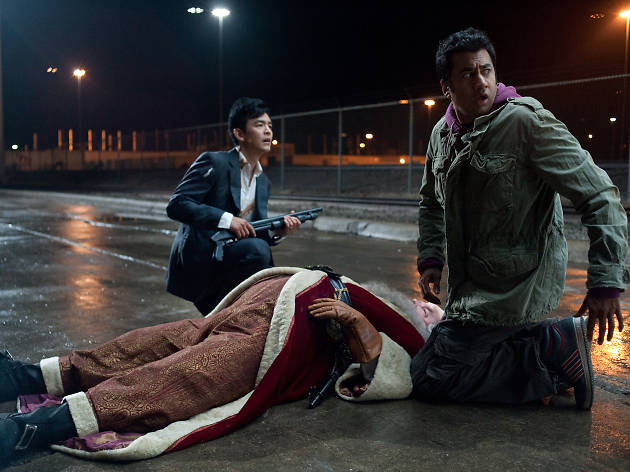 The film The third movie in cult stoner series sees the boys on the hunt for a Christmas tree after they accidentally destroy one.
Why it's a Santa's nightmare Hmm… a shopping centre Santa in a stoner movie? He can only be a drug dealer. Kumar meets him in the parking lot to pick up some Christmas-themed weed.
Breaking point Kumar jumps the queue of kids waiting for Santa to sit on his lap and tell him that for Christmas he wants Wu Tang to get back together.
Find some proper festive cheer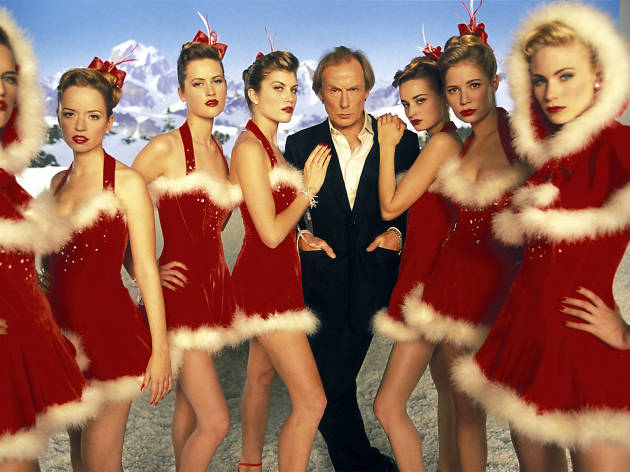 In our list you'll find psycho Santas, machine-gun terrorists and home-invading thieves – plus, of course, all the cockle-warming sentiment, feel-good frolics and classic Christmas movies for kids we demand for our festive viewing.
Support Time Out
We see you're using an ad-blocker. Ad revenue is Time Out's main source of income. The content you're reading is made by independent, expert local journalists.
Support Time Out directly today and help us champion the people and places which make the city tick. Cheers!
Donate now