The 50 best Christmas movies
We count down our all-time favourite Christmas movies, from silly Santas to shoot-outs in the snow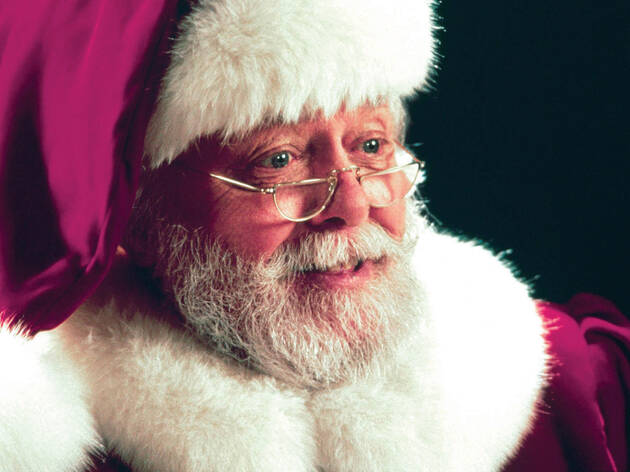 'Tis the season to be jolly – unless you're being dragged to some awful, syrupy, schmaltzy festive flick. Luckily, we've got the antidote: every film on this list of Christmas movies is guaranteed to charm, entertain and in the odd case terrify. From psycho Santas and home-invading thieves to feelgood fireside frolics and cockle-warming cosiness, our cinematic sack is bulging with treats.
RECOMMENDED: Find more festive fun with our guide to Christmas in London
Christmas movies: 50-41
50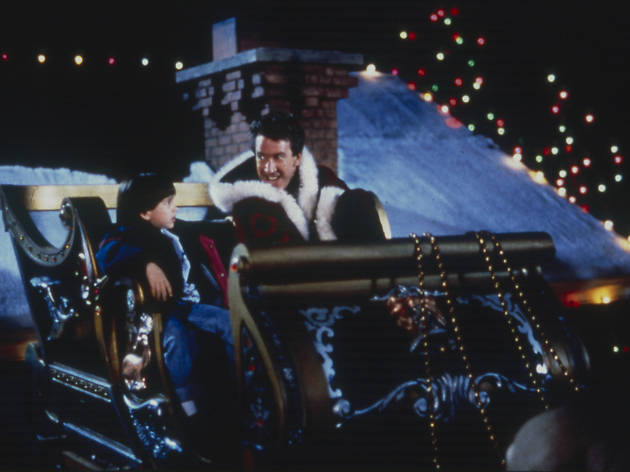 Tim Allen stars in this festive comedy about an ordinary man who must step into Santa's shoes after an accident. A trip to the North Pole follows, along with various comic scenarios as he physically morphs into Santa in front of his disbelieving ex-wife (Wendy Crewson).
Read more
49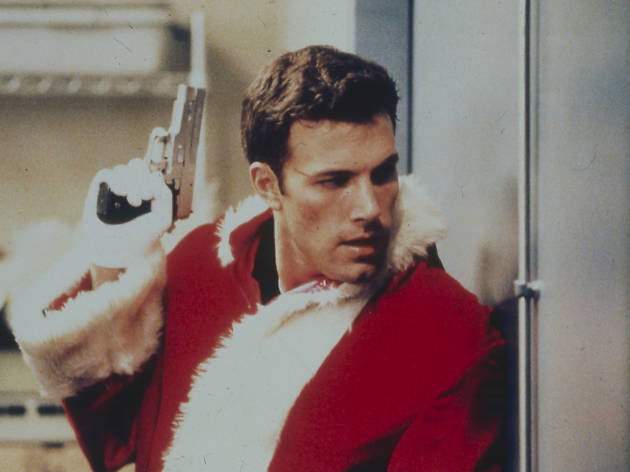 Featuring the first instance of criminal misuse of the Santa suit in our list, this snowy thriller was released in some countries under the slightly less festive title of 'Deception'. Ben Affleck stars as the released convict who robs casinos dressed as Father Christmas (tut, straight on that naughty list). Charlize Theron and Gary Sinise also appear.
Read more
48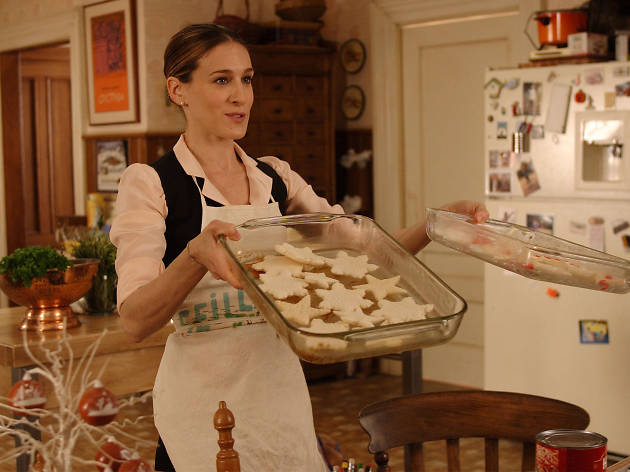 Sarah Jessica Parker, Claire Danes and Rachel McAdams star in this American comedy-drama about an uptight guest (Parker) in the liberal Stone household, where matriarch Diane Keaton rules supreme. Watchable Christmas fluff.
Read more
47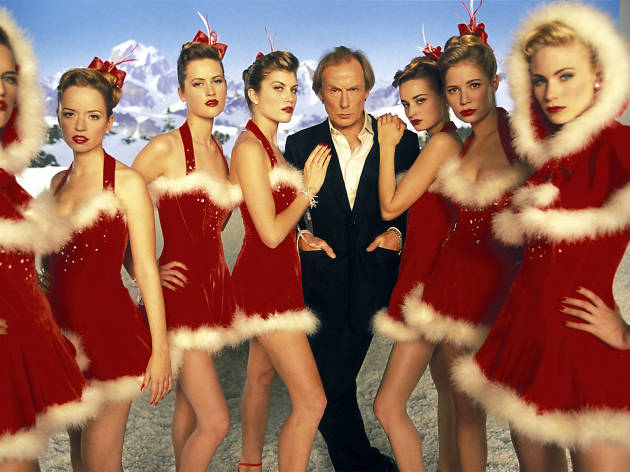 This is either unbearable schmaltz or a festive heart-warmer, depending on who you ask. Love is certainly all around in this ensemble comedy-drama set in the holiday season: even a school nativity play is an opportunity for romance. Comic standouts include Bill Nighy as an ageing rock legend who's reduced to competing in the race to land a Christmas Number One.
Read more
46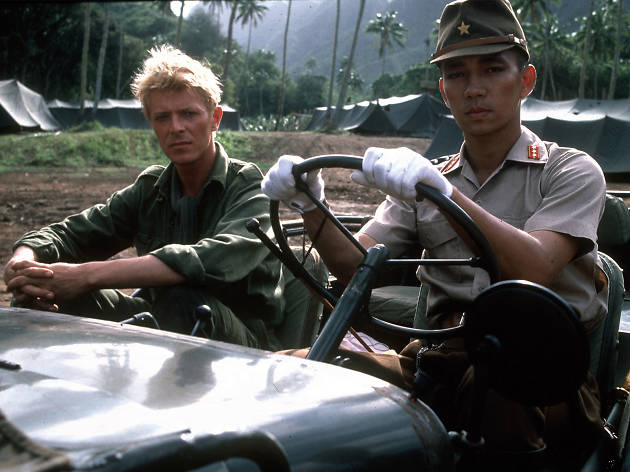 A Japanese prisoner of war camp is the less than festive setting for this David Bowie-starrer in which an eventful Christmas Eve has an impact on both prisoners and guards. One to make you feel grateful for your Christmas turkey.
Read more
45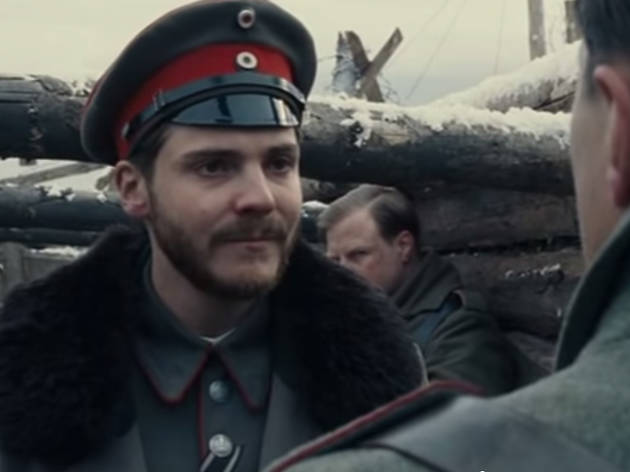 Joyeux Noël (2005)
The WWI Christmas truce of 1914 is the poignant setting for this snowy heart-warmer in which Scottish, French and German soldiers down their weapons and agree on a ceasefire. Daniel Brühl and Diane Kruger star.
44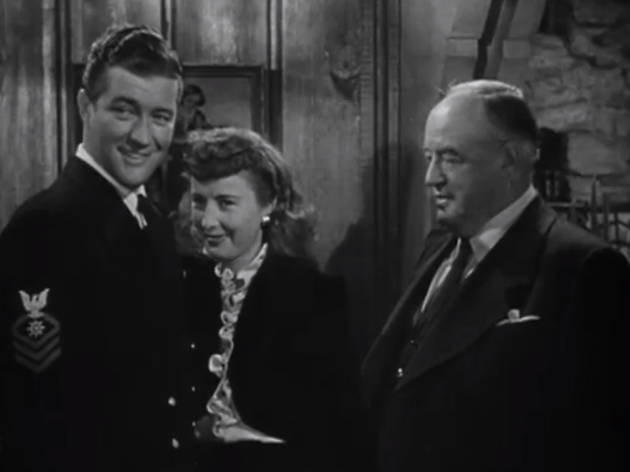 Christmas in Connecticut (1945)
Loved for her columns about her wholesome husband and family in Connecticut, Elizabeth (Barbara Stanwyck) is actually a single New Yorker. When asked to host a Christmas dinner by her boss, she must head to Connecticut and keep up the pretence. Romantic complications follow.
43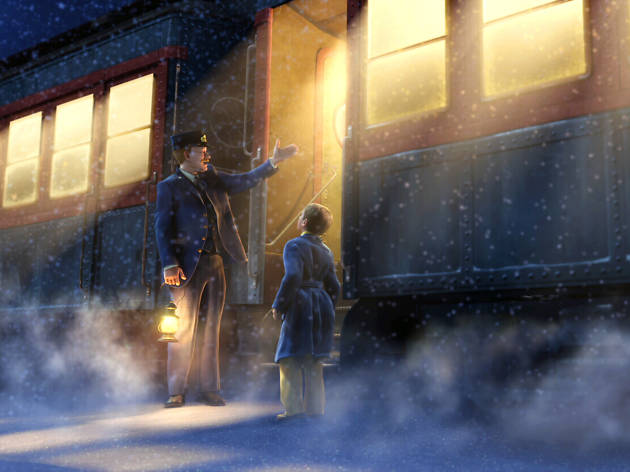 Robert Zemeckis sprinkled his family-friendly magic on this performance-capture animation starring Tom Hanks in multiple roles, including narrator, train conductor and Santa Claus. This one ticks a lot of boxes for Christmas fanatics, including reindeer, elves and a whole heap of snow.
Read more
42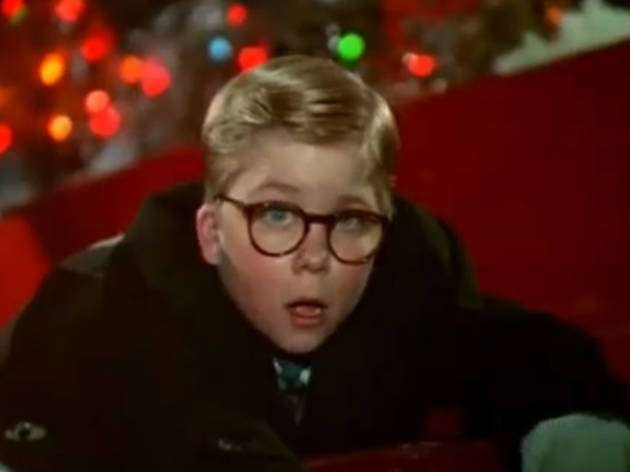 A festive staple in the USA, this comedy didn't export quite so well, perhaps due to the fact that it's all about a little boy who wants a BB gun for Christmas. Still, there's lot to like about its chirpy wit and snowy suburban setting.
Read more
41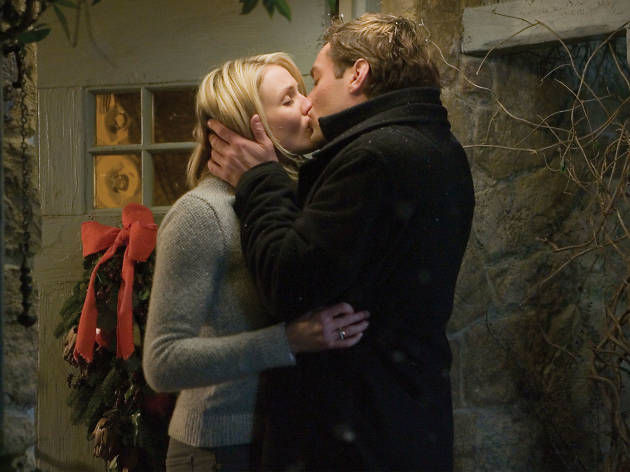 Cameron Diaz romancing Jude Law in a cutesy country cottage should spell pass-the-sick-bucket, but there's something unbearably lovely about this festive comedy. It doesn't hurt that the LA-set secondary plot features Kate Winslet on peak form and Jack Black at his most adorably goofy.
Read more
Christmas movies: 40-31
40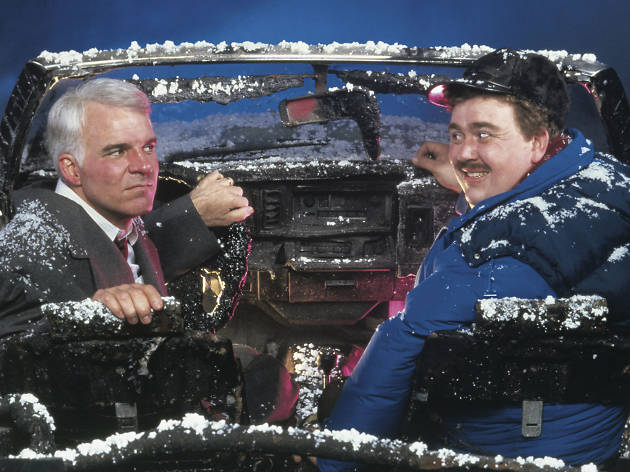 It's a classic formula: two guys are thrown together on an impromptu road trip. They hate each other on sight but gradually build up a grudging respect. Thanks to career-peak turns from Steve Martin and John Candy, John Hughes's home-for-the-holidays comedy starts out funny, and gradually becomes intensely, brilliantly moving.
Read more
39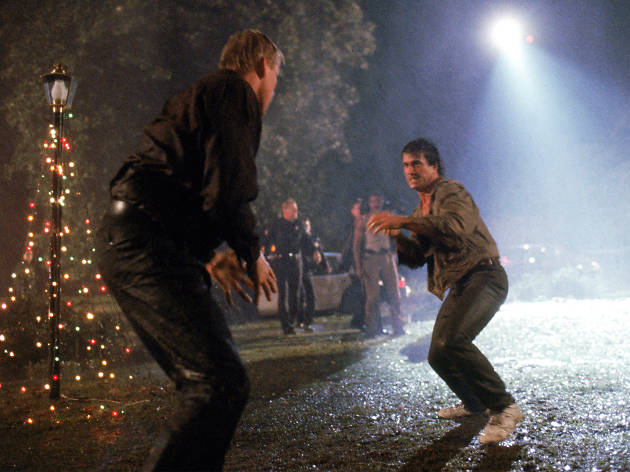 All hail Shane Black, the king of the fast-quipping buddy comedy-thriller, and a man who seems incapable of writing a screenplay without somehow involving Christmas. We'll meet him again later in our list, but this is where it all started: with two bickering cops on a mission to take down drug dealers. At Christmas.
Read more
38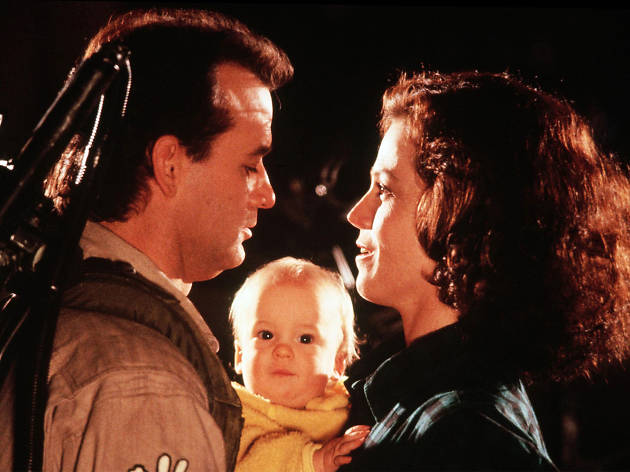 The holiday season sees an influx of spirits to New York City, so who you gonna call? This sequel may not have wowed like its predecessor but it reunited the charming cast in a suitably festive setting. Who can resist the Ghostbusters charging around in Santa hats, eh?
Read more
37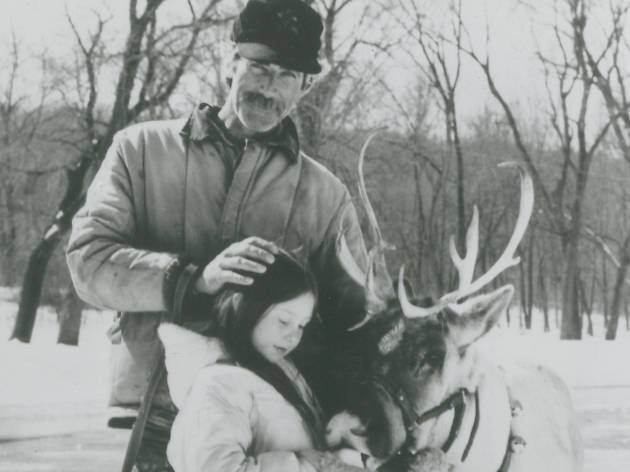 Prancer (1989)
A girl finds one of Santa's magical reindeer in this cute live-action kids' film starring Sam Elliott as the gruff, grieving father of eight-year-old Jessica (Rebecca Harrell), who's obsessed with Christmas. Jessica's optimism will teach the town a thing or two about the true spirit of the season.
36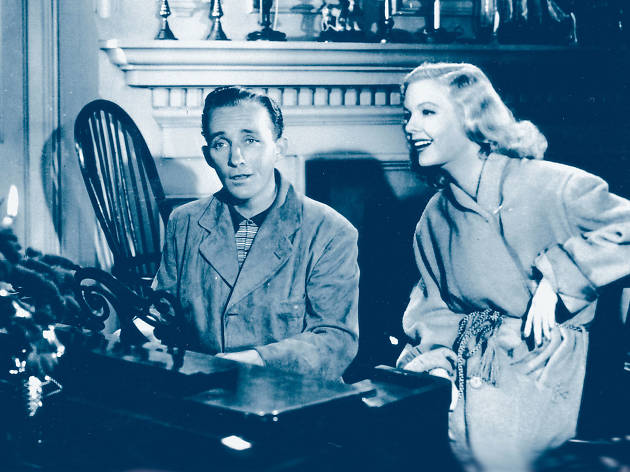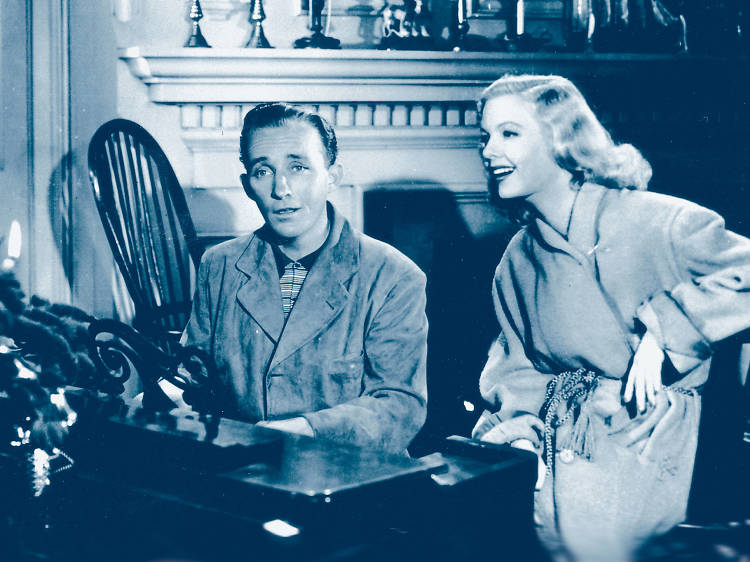 This musical is the ultimate '40s cheerer as Fred Astaire and Bing Crosby sing and dance their way into the ladies' hearts. The set up is pure Broadway: they're a musical troupe who only perform on holidays, from Easter to Christmas. The film scored an Oscar for the now iconic song 'White Christmas'.
Read more
35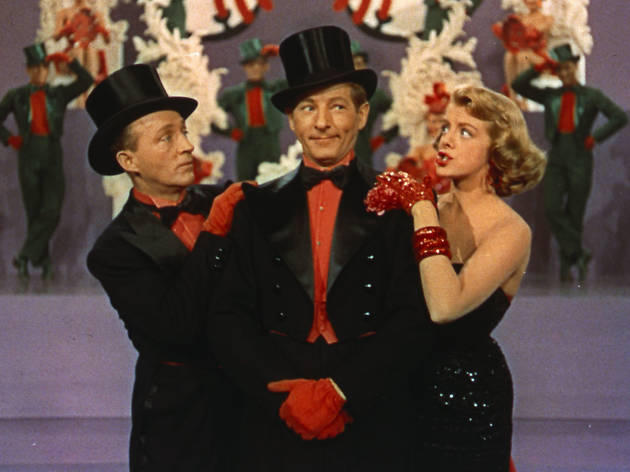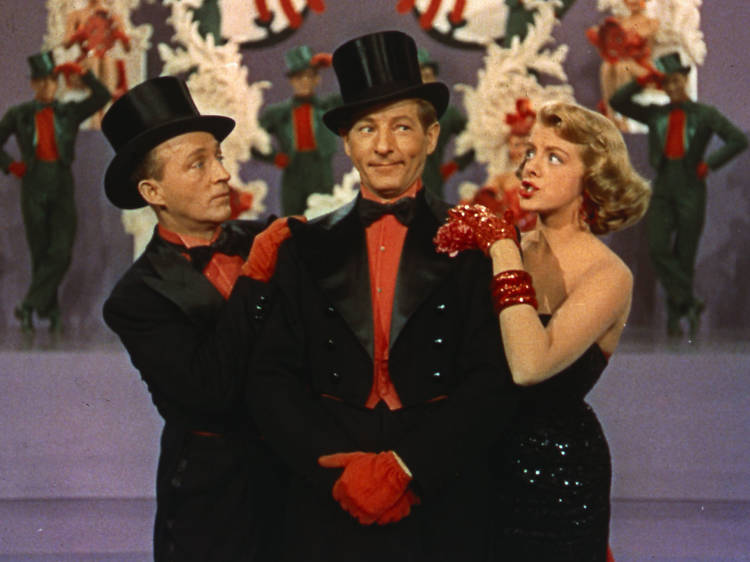 Christmas may have been white, but this time Irving Berlin's musical was in Technicolor. Inspired by 'Holiday Inn', this follow-up could not be more Christmassy if it tried (and try it probably did). Snow, shows and romance all added up to a massive festive box office hit that would run and run on TV.
Read more
34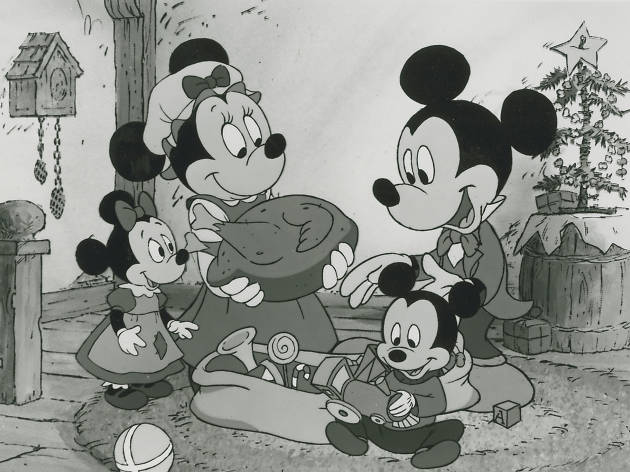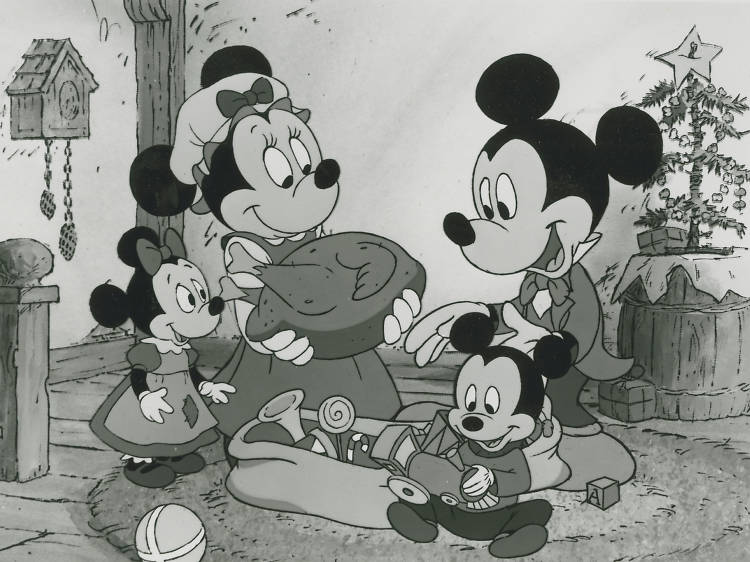 Mickey's Christmas Carol (1983)
This Oscar-nominated Disney short film casts Mickey as Bob Cratchit and Scrooge McDuck as his selfish boss, while Goofy, Jiminy Cricket and other familiar characters morph into the various ghosts. A nifty blending of Disney favourites with the Dickens classic.
33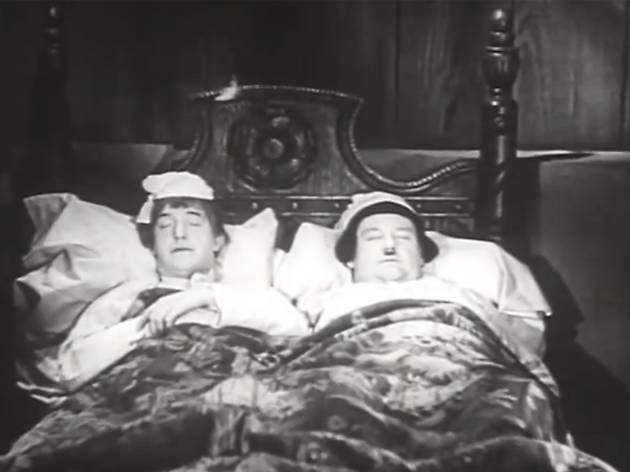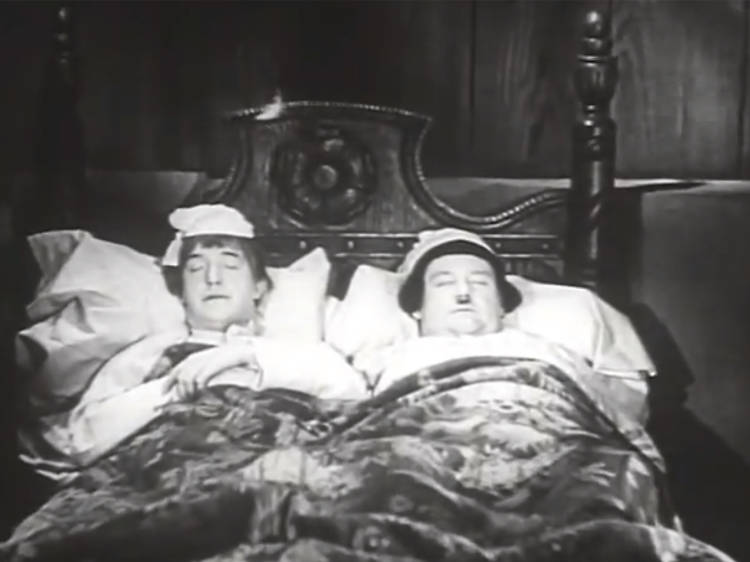 Babes In Toyland (1934)
Laurel and Hardy go family-friendly in this fairytale mash-up featuring characters from the stories of Mother Goose, Little Bo Peep and others. The duo play the Toymaker's Apprentices in this slapstick heartwarmer, which was a Christmas TV favourite throughout the '60s and '70s.
32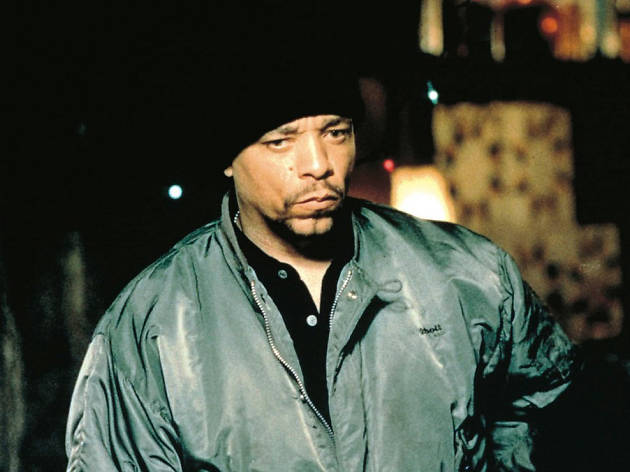 'R-Xmas (2001)
He's back on top after 'Welcome to New York' and 'Pasolini', but back in the early 2000s the great New York director Abel Ferrara couldn't get arrested in Hollywood – which might explain why hardly anyone knows about this intense, gritty but surprisingly festive gangland thriller starring Ice-T and 'The Sopranos' actress Drea De Matteo.
31
The finest Christmas comedy of them all? Only 'Bad Santa' rivals it for sheer, berserk laughs, as Chevy Chase and his extended family suffer a series of unfortunate, unlikely and often downright gruesome seasonal setbacks. Chevy's madcap speech at the dinner table is an all-time classic.
Read more
Christmas movies: 30-21
30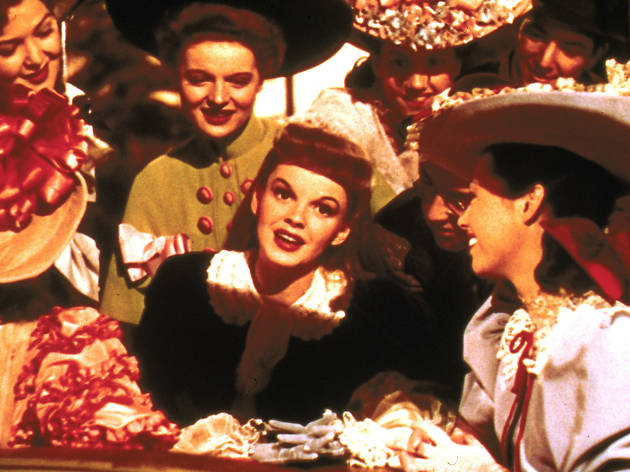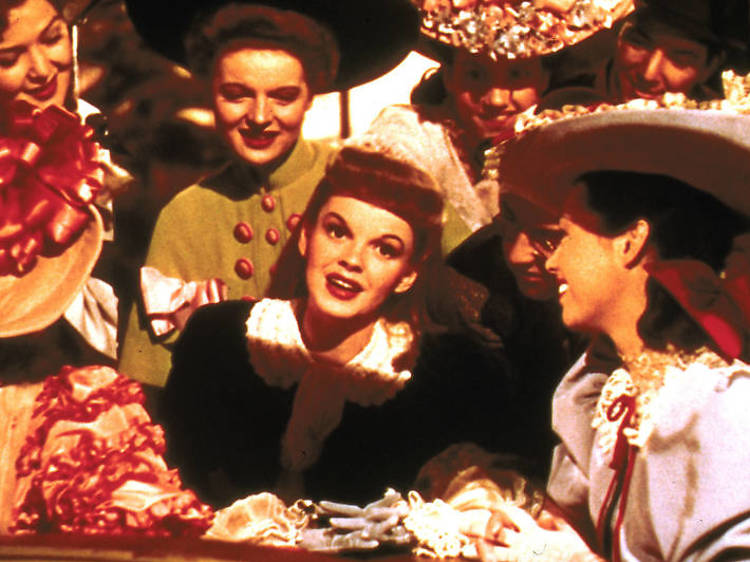 'Have yourself a merry little Christmas,' sang Judy Garland in this cockle-warming musical set against the backdrop of the 1904 World Fair. The breakout song wasn't originally so cheery, but Garland and her co-stars objected to the cynical tone in lyrics such as: 'Have yourself a merry little Christmas / It may be your last / Next year we may all be living in the past.' Cheery.
Read more
29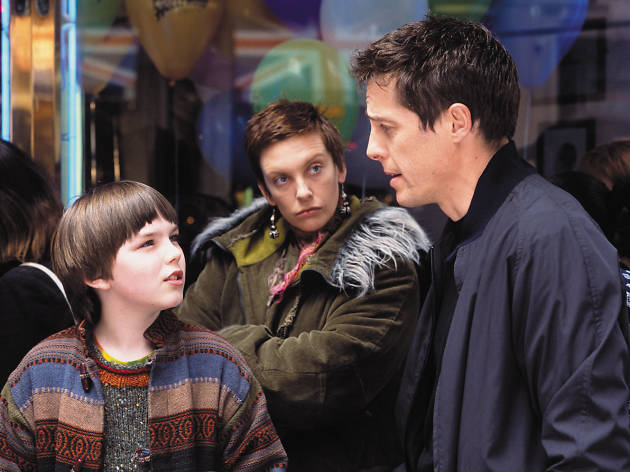 Christmas plays a central part in this charming British comedy: grumpy Will (Hugh Grant) is living off the proceeds of the Christmas song his father wrote, and discovers the value of family Christmases through his friendship with young Marcus (Nicholas Hoult). Not as schmaltzy as it sounds.
Read more
28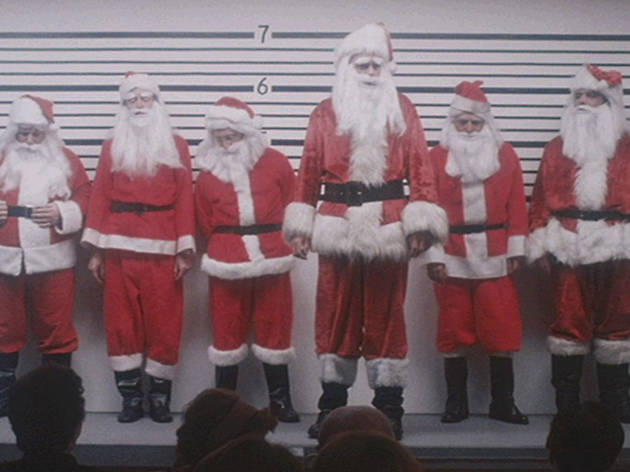 Or, I Saw Mommy Kissing Santa Claus and It Turned Me Into a Raving Psychopath. This genuinely odd, compelling and subversive low-budget festive slice 'n' dice, about a toymaker who takes revenge on those who betray the true spirit of Christmas, was named by director John Waters as 'the best seasonal film of all time'.
Read more
27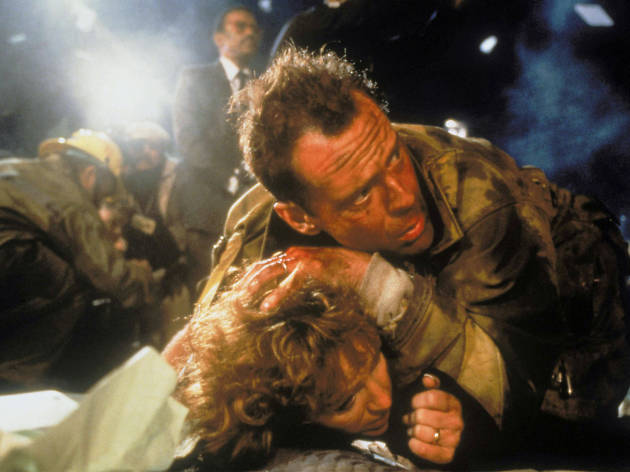 'Now I have a machine gun… Ho ho ho.' 'Die Hard' was voted the greatest action movie of all time in Time Out's poll by stunt people and filmmakers. But where would it be without the ironic jingle of 'Let it Snow' on the soundtrack, or Bruce Willis firing off festive quips?
Read more
26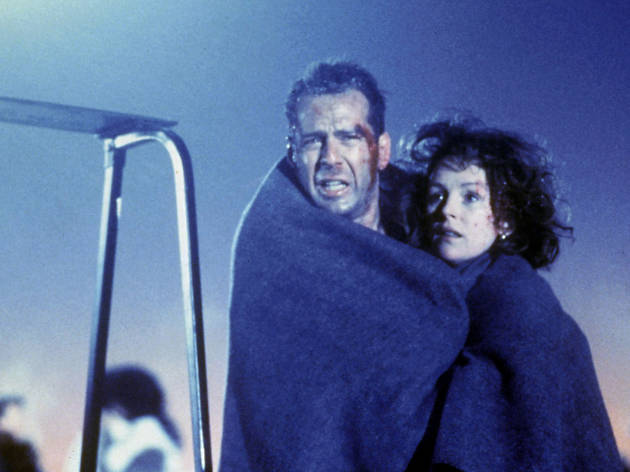 'How could the same shit happen to the same guy twice?' Sure, it's bigger, pricier and more bloated than the one that came before it – but that's what Christmas is all about! Once again, Bruce takes down a terror gang to the tune of twinkly seasonal carols, this time in an airport.
Read more
25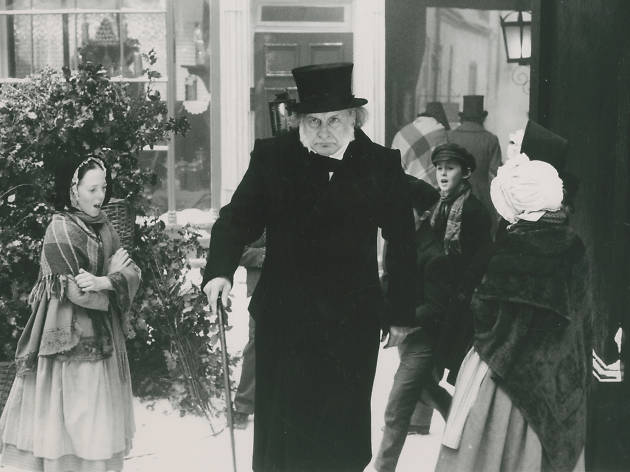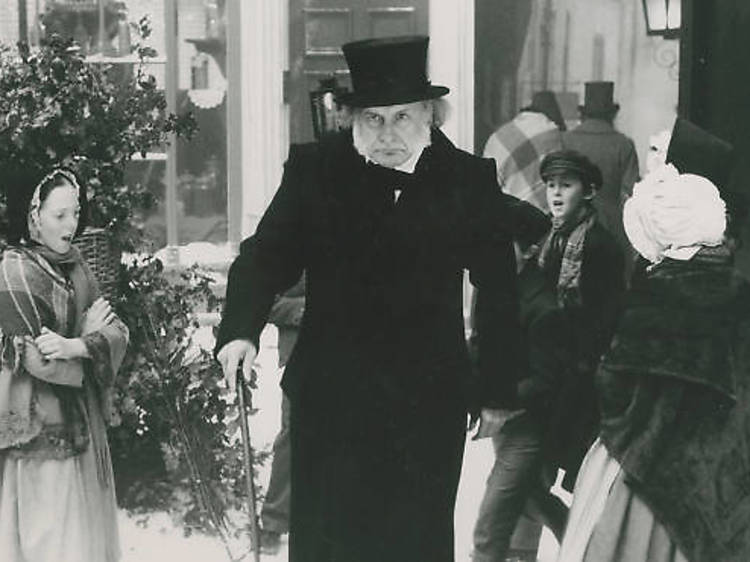 A Christmas Carol (1938)
This early version of Charles Dickens's much-told story remains one of the finest, with Reginald Owen as Ebenezer Scrooge and Gene Lockhart as Bob Cratchit. There's something oddly comforting about watching snow fall in black and white.
24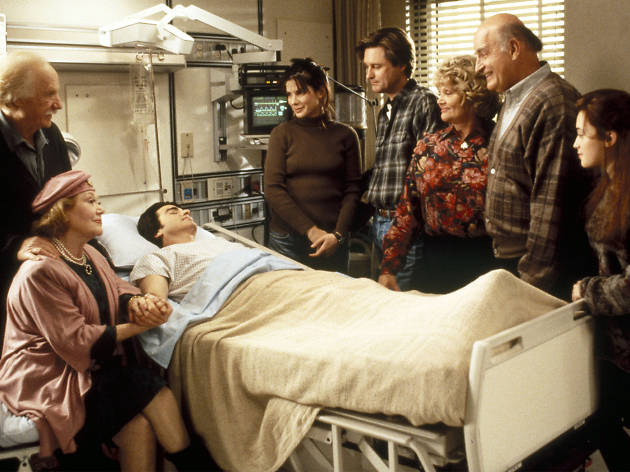 Sandra Bullock is at her most loveable in this smart, thoughtful romcom about a lonely Chicago subway worker who rescues the man of her dreams from an oncoming train only to fall in love with his bad-tempered brother. Witty, sweet and festive, it's the kind of movie Hollywood has always excelled at.
Read more
23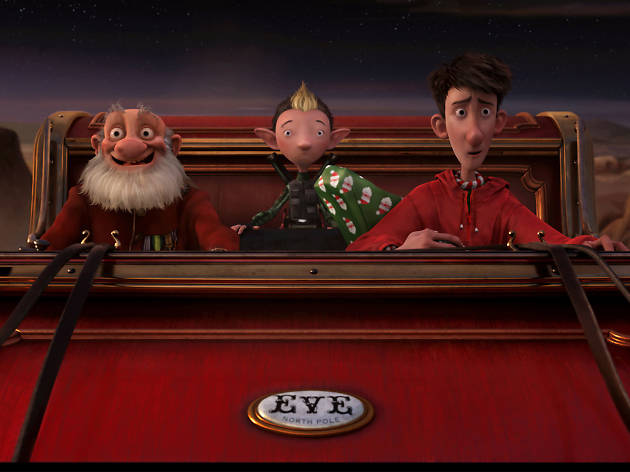 It's Christmas every day for Arthur, son of Santa, in the most recently released entry in our countdown. Sarah Smith's humorous animation sees the clumsy kid leaving the North Pole on a mission, complete with reindeer and comedy elves. James McAvoy and Jim Broadbent provide voices.
Read more
22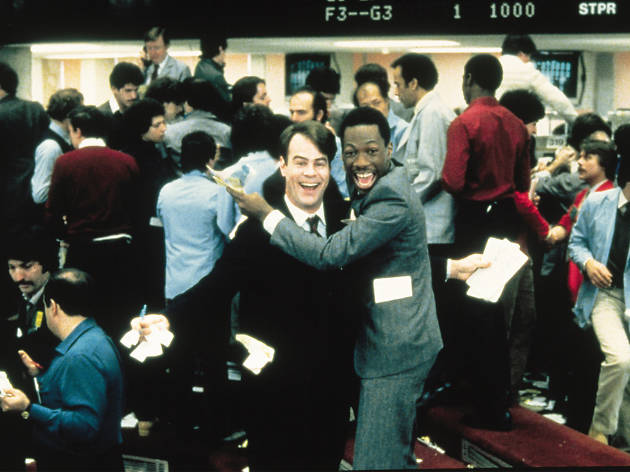 If you're keen to learn the harsh realities of the global economy but can't be bothered to trawl through a textbook, this comic satire should do the trick. Eddie Murphy is the streetwise hustler who switches lives with Dan Aykroyd's preening Wall Street moneybags, only to find himself the victim of a cruel joke played by a pair of vicious aristocrats.
Read more
21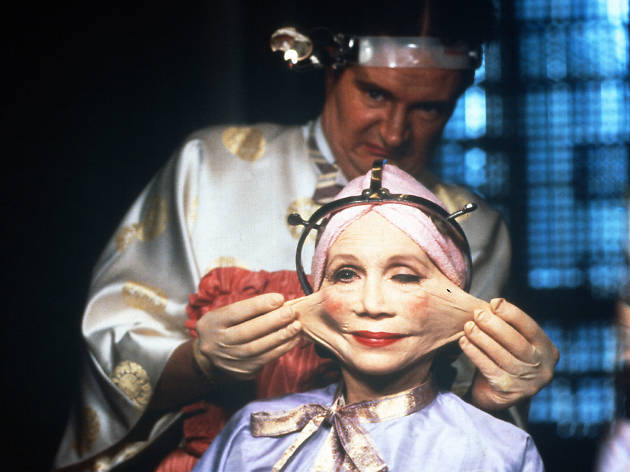 Terry Gilliam's dystopian masterpiece opens with a poor family sitting around the Christmas tree, waiting eagerly for Santa. But when the ceiling caves in, it's not a jolly fat man but a platoon of heavily armed cops, come to take Dad in for 'questioning'. And it's all downhill from there...
Read more
Christmas movies: the top ten
Tired of Christmas movies?
Feeling a bit chilly out there? That's a good excuse to crank up the heating, stick your slippers on, pour a bloody great big glass of wine and settle in with our countdown of the 25 movies now on Netflix UK that are most guaranteed to cheer you up…
Read more