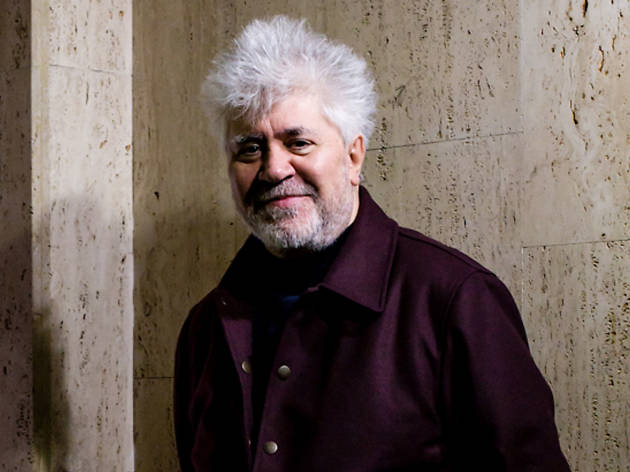 Ten things you didn't know about Pedro Almodóvar
With 'Julieta' hitting cinemas, it's time you got to know the legendary Spanish director
'Tape it!' Pedro Almodóvar is gesturing busily towards my recorder as we begin talking. I tell him it's already on. 'Excuse me for being such a dictator,' he smiles widely under that distinctive shock of white hair. 'It's a professional weakness.'
In conversation, the Spanish filmmaker is hardly bossy: he's warm and thoughtful. Now 66, Almodóvar made his reputation in the wild days of the 1980s during the social and cultural earthquake – known as La Movida – that rocked Spain after the death of the dictator General Franco. In films like 'Women on the Verge of a Nervous Breakdown' and 'High Heels' Almodóvar outraged Spain with films featuring prostitutes, drag queens, porn stars and Penélope Cruz as a nun wearing Prada.
Today, he is in town to talk about his twentieth film 'Julieta'. It's fair to say this is his most serious and reflective film yet: the story of a middle-aged woman, Julieta (Emma Suárez), who is paralysed by grief and who we also meet in flashbacks (played by Adriana Ugarte), younger and full of hope. But still, it could only have been made by one man: Pedro Almodóvar. Here's what we learned from the one-of-kind filmmaker during his recent trip to London.
1. You need to watch his films twice
'For me movies are like people. The first meeting with someone you like is very entertaining, but the second time is different, more relaxed. I don't want to be pretentious, but there are so many things that you can discover on the second or third viewing of my movies.'
2. His work is autobiographical
'All my films reflect me and how I felt during the writing and shooting of them. It runs deep. The loneliness of the character Julieta in this film, as she gets older, is really a reflection of me. If I'd written it at another time, Julieta would relate more to other people, but she doesn't go out.'
3. He works harder and parties less these days
'I live a very isolated life in Madrid, almost the opposite of the life I had in the 1980s. I don't go out. It's like being married – to Madrid. You feel comfortable, but there is no excitement. That's okay. I'm not young anymore. You have to make a choice between health and excitement. An awful choice! I chose health and movies over hangovers and headaches.'
4. 'Julieta' is his least camp film
'I've made more than 20 films now. The tone of this one is new. I've explored women in melodrama and comedy before. For me, this was about the novelty of a new genre, a new way of portraying motherhood.'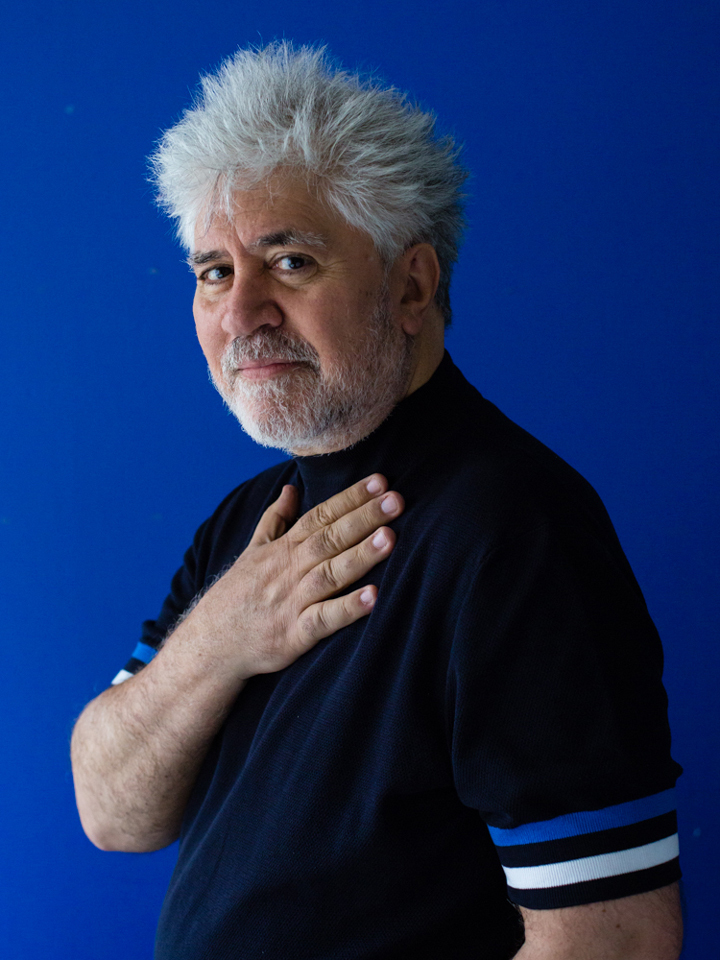 Pedro Almodovar by Louise Haywood-Schiefer
5. He collects anything and everything
'I bought a plastic scuba diver once in an airport in America, a wind-up toy you put in water. Five years later I was making "Tie Me Up! Tie Me Down!" and I used it in a bath scene. The scuba diver is swimming until he reaches her sexual organ. In the scene before, she is being desired by two different men. So the scuba diver ends up representing these two men. In the US, the movie had a lot of problems with the censors. They thought she was masturbating with the toy!'
6. His relationship with his actors is intense
'Making a film requires a very deep relationship with actors. When we were filming a silent scene in "Julieta" with [actress] Adriana Ugarte, I filled the void with my voice speaking the thoughts of her character. If I'm shooting a comedy and an actor has a close-up, I'll say something funny. So with Penélope Cruz in my earlier films, I'd tell her some wild things, funny things, so that her face was ready.'
7. He doesn't let anyone interfere with his vision
'It's about willpower, and luckily I was born with it. My references are all about Spain and where I come from, and thankfully I'm also understood outside my country. I don't ever think about audiences in the UK or the US. I just think about the story.'
8. He doesn't do holidays
'I don't know how to behave on holiday. So I never take them. I haven't taken one in years. I think I need it. But I can't disconnect. My idea of a holiday is having the company of a computer to write.'
9. He loves London and always has
'As a young Spanish kid in the 1960s, my dream was to go to London. I listened to British pop music as a child in my village in La Mancha. When I first came to London in 1971, it represented freedom. In Spain, we were still living under a dictator. I used to go to the ICA to see movies by underground filmmakers, even though my English was awful. I remember the time of glam rock and David Bowie, young men wearing make-up in the street. I saw Roxy Music and Alice Cooper in concert. It was important for my future.'
10. Getting old is no fun
'When you're young, you think you will have less desires when you get older. But I don't. I feel the same needs. But my body has changed. It's sad. My loneliness and isolation is because of that. And my movies have become more interior. "Julieta" is an example of that.'
Read our review of 'Julieta'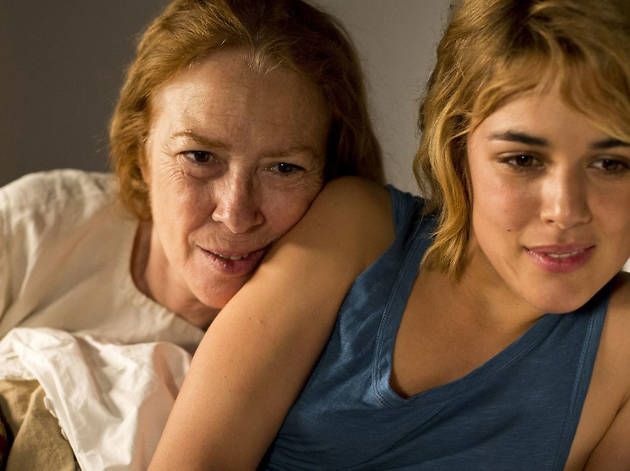 A sombre, ravishing study of grief, guilt and burden. Told over 30 years, with two actresses (Emma Suárez and the younger Adriana Ugarte) playing one woman, this is the story of Julieta, who is facing a tragedy not dissimilar to those in Pedro Almodóvar melodramas like 'Talk to Her' or 'Volver'.
Support Time Out
We see you're using an ad-blocker. Ad revenue is Time Out's main source of income. The content you're reading is made by independent, expert local journalists.
Support Time Out directly today and help us champion the people and places which make the city tick. Cheers!
Donate now