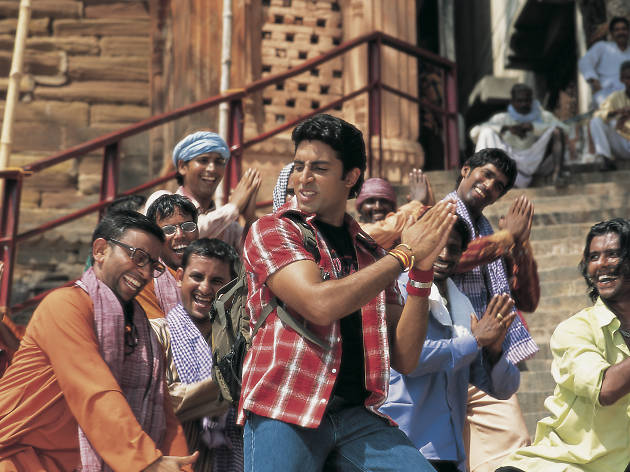 The 100 best Bollywood movies
Leading Bollywood critics and experts help us pick the best mainstream Indian movies
The world of Indian cinema is so ginormous and, quite frankly, overwhelming, that choosing the best Bollywood films feels an impossible task. To celebrate and appreciate mainstream Indian movies – the biggest and most significant films that have shaped Bollywood, Kollywood and beyond for decades – we needed a helping hand.
It's why, to help us find our top 100 films, we asked a bunch of Bollywood experts and Time Out writers to whittle them down. The results aren't all strictly Bollywood films, but they are all incredible, spanning classics like 1957's 'Mother India', the first Hindi film to be nominated for Best Foreign-Language Film at the Oscars, to blockbusters like the 'Bahubali' saga, two films that sized up Hollywood and said, 'We can do that too!'. So go forth and discover these 100 great Indian movies – superb films that feature the best Bollywood songs and dances.
RECOMMENDED: The 100 best movies of all time
The 100 best Bollywood movies: 100-91
The 100 best Bollywood movies: 90-81
The 100 best Bollywood movies: 80-71
The 100 best Bollywood movies: 70-61
Director: Basu Chatterjee
Cast: Amol Palekar, Vidya Sinha, Ashok Kumar
Genre: romance, comedy, musical
An expert at depicting the urban middle class, director Basu Chatterjee's protagonist in 'Chhoti Si Baat' is once again a simple man (played expertly by Palekar) faced with simple problems and finding simple solutions to deal with them. Arun is an unconfident man who fantasises about wooing Prabha (Sinha). He is taken under the wing of a fun-loving colonel (Kumar), who helps young men overcome their shortcomings. An adaptation of 'School for Scoundrels', the film is best remembered for its portrayal of 1970s Bombay and its quirky humour.
The big scene
A montage of the colonel training Arun, and telling him that the world is divided between winners and losers. 'In the cricket of life, there's no draw.'
Aniruddha Guha
Director: Vijay Anand
Cast: Dev Anand, Ashok Kumar, Vyjayanthimala, Tanuja
Genre: thriller
This spy thriller tells of Vinay (Anand), an ordinary young man with a striking resemblance to a jewel thief, Amar (also Anand). It's three hours of decadence, with loose gems, fast women and a hero on the run. Its staying power comes not just from its extraordinary visual indulgences – the film is candy-coloured, classy and sexy – but also from a brilliant script that carefully reveals layer after layer and eventually turns one of Hindi cinema's favourite tropes on its head. Almost 50 years later, watching the details unfold is still a breathtaking experience.
The big scene
The songs are all knockouts, but 'Baithe Hain Kya Uske Paas', with the actress Helen shimmying on a bar in feathers, zebra print and spangled red fishnets, proves that more is indeed more.
Beth Watkins
Director: Sanjay Leela Bhansali
Cast: Shah Rukh Khan, Aishwarya Rai, Madhuri Dixit, Jackie Shroff
Genre: drama, romance
Extravagant yet still full of heart: Sanjay Leela Bhansali's opulent adaptation of Sarat Chandra's simplistic novel marked a move into excessive theatricality for the director, whose films since include 'Guzaarish' and 'Saawariya'. His style was at its most organic and daring in 'Devdas'. Its main characters, Devdas (Khan) and Paro (Rai), are childhood lovers, but class differences and difficult parents cause them to separate. Full of spite, Devdas goes on a drinking binge and ends up in the arms of a dancing girl, Chandramukhi (Dixit). Chandramukhi falls in love with a broken Devdas, but he can't think of anything beyond Paro, alcohol and death.
The big scene
A drunk Devdas expresses his anger at his father by jumping into a pond and performing his own last rites.
Varun Grover
Director: Nitin Bose
Cast: Dilip Kumar, Nasir Khan
Genre: action, drama
This 1961 drama helped to set the template for what would become a Bollywood staple: stories of brothers on opposite sides of the law. Poverty-stricken villager Gunga (Kumar) scrapes together just enough money to fund an education for his younger brother Jumna (Khan). Jumna becomes a police officer, while Gunga joins a group of bandits after heroically defending his love against a powerful landowner. The brothers head towards an unavoidable face-off.
The big scene
When Jumna's fellow police officers open fire on Ganga's bandits, and the two men remember that, despite everything that's happened, they're still brothers.
Shai Hussain
Director: Bimal Roy
Cast: Dilip Kumar, Vyjayantimala, Pran
Genre: romance, thriller, musical
Director Bimal Roy's rare foray into commercial cinema was a heady cocktail of revenge, romance and reincarnation, with a supernatural element thrown in. City-bred Anand (Kumar) moves to a village to manage the estate of the evil Ugaranarayan (the legendary Pran), who rapes and murders Anand's lover, Madhumati (Vyjayantimala). A grief-stricken Anand finds a lookalike of Madhumati and talks her into luring Ugaranayaran to confess his crime. The film boasts a brilliant score by Salil Choudhury.
The big scene
Anand thinks that Madhumati's lookalike is extracting a confession from Ugaranarayan and then realises it's actually her ghost.
Aniruddha Guha
Director: Yash Chopra
Cast: Sridevi, Rishi Kapoor, Vinod Khanna
Genre: romance, drama
It's the ultimate love triangle: Rohit (Kapoor) and Chandni (Sridevi) meet at a wedding and fall in love. But just before they get married, an accident takes away Rohit's legs and self-esteem, forcing Chandni to exit the relationship. She meets Lalit (Khanna), who himself is nursing a broken heart, and things get complicated. Director Yash Chopra's clever handling of the story, which offers a distinctly female perspective on troubled love, makes 'Chandni' rise way above the pack.
The big scene
When a recuperating Rohit meets Lalit and they talk about the girls they love, unaware that both are talking about the same person.
Varun Grover
Director: Amit Maitra, Sombhu Mitra
Cast: Raj Kapoor, Nargis, Motilal
Genre: drama, satire, musical
This experimental film by directing duo Amit Maitra and Sombhu Mitra sees Raj Kapoor playing a thirsty villager stuck in a city apartment block after being mistaken for a thief. Kapoor's unnamed character moves from one part of the building to another, coming across several people, all of whom hide murky secrets. This largely single-character-driven film features several cameo appearances by well-known Hindi film actors, each playing various urban folk who Kapoor is first scared of, and later comes to despise.
The big scene
The great actor Motilal appears in one scene of the film, drunkenly singing the song 'Zindagi Khwab Hai' ('Life is a dream').
Aniruddha Guha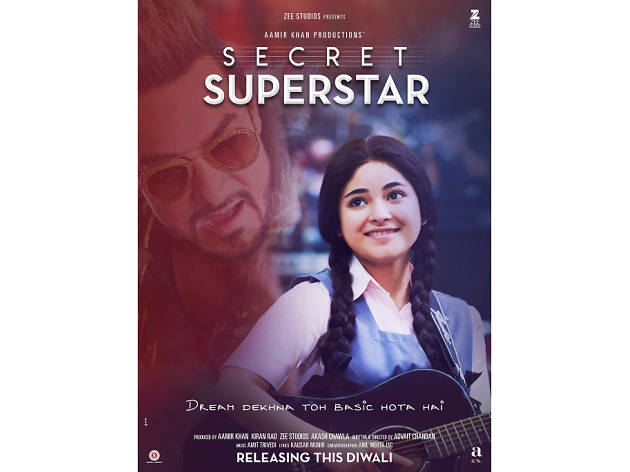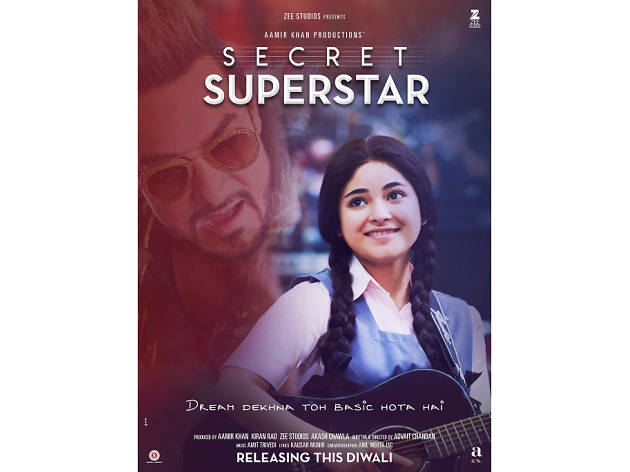 63. Secret Superstar (2017)
Director: Advait Chandan
Cast: Zaira Wasim, Meher Vij, Raj Arjun, Aamir Khan
Genre: drama, musical
The highest grossing Indian film to boast a female lead, 'Secret Superstar' is more than just another Bollywood musical. The film follows the journey of Insia (Wasim), a teenager who dreams of escaping her abusive father and becoming a singer. After a video of herself singing a song while wearing a niqab to protect her identity goes viral, she has to either face her father's wrath or give up her dream. At its heart, though, this is a film about the relationship between mother and daughter that explores women's positions in India's traditional, male-dominated society.
The big scene
When Insia tells her mother that they should flee their abusive home, leaving her young brother, Guddu, behind, and her mother says that Guddu will grow up to be just like his father if they abandon him.
Ashanti Omkar
Director: Samir Ganguli
Cast: Shashi Kapoor, Raakhee
Genre: romance, thriller
'Sharmeelee' is a typical example of that Bollywood storytelling staple: good twin versus bad twin. Ajit (Kapoor) marries the shy Kanchan (Raakhee), thinking she is the vivacious Kamini (also Raakhee), not realising they are identical twins. Kamini spots the couple at a nightclub and decides she can have the domestic bliss she craves by eradicating her meek sister and taking her place. The outlandish plot is played straight as it clumsily examines the nature of surface beauty and inner goodness. The film's main selling point today is SD Burman's soundtrack, especially the undervalued Lata Mangeshkar solo 'Megha Chhaye Aadhi Raat' ('Dark clouds have covered the skies').
The big scene
An exploitative and dated rape sequence in which the baddie manhandles the leading lady and exposes her underwear.
Anil Sinanan
Director: Bimal Roy
Cast: Ashok Kumar, Meena Kumari
Genre: romance, drama
Understated elegance is the order of the day in this adaptation of a Bengali novel. As brought to life by director Bimal Roy, it's a nuanced tale of true love lost and found, with astute performances from celebrated actors Ashok Kumar and Meena Kumari. The 2005 remake was similarly well received, and made Vidya Balan an overnight star in India.
The big scene
The show-stopping theatrical dance piece 'Ae Bandi Tum', performed by Gopi Krishna and Roshan Kumari and sung by Asha Bhosle and Kishore Kumar.
Ashanti Omkar
The 100 best Bollywood movies: 60-51
Director: Vikramaditya Motwane
Cast: Ranveer Singh, Sonakshi Sinha, Adil Hussain
Genre: romance, thriller, musical
Vikramaditya Motwane re-imagined O Henry's short story 'The Last Leaf' for this film about a simple girl, Pakhi (Sinha), who falls in love with a robber, Varun (Singh), when he arrives in her town pretending to be an archaeologist. Effectively recreating the 1950s era, complete with Dev Anand film songs playing on the radio, 'Lootera' brought together an ace technical team made up of production designer Aditya Kanwar and cinematographer Mahendra Shetty, who gave the film a distinct, lush period look.
The big scene
A sick Pakhi steadily rejects Varun's advances while he seeks refuge in her house after running away from the police.
Aniruddha Guha
Director: Mahesh Bhatt
Cast: Aamir Khan, Juhi Chawla
Genre: romance, comedy
In this remake of Cary Grant's 'Houseboat' (1958), Vyjayanti (Chawla), the bubbly daughter of a conservative Tamil family, escapes from an upcoming forced marriage and finds kindred spirits in three children who decide to hide her at their home, under the nose of their guardian Rahul (Khan). When Rahul discovers her, she becomes the children's governess and what follows is a story of love between opposites. A wonderfully sweet soundtrack accompanies this delightful, light and entertaining family comedy.
The big scene
When Rahul finally stands up for Vyjayanti's honour in defiance of his boss.
Shai Hussain
Director: MS Sathyu
Cast: Balraj Sahni, Farooque Shaikh, AK Hangal
Genre: history, drama
Also known as 'Scorching Winds', this is perhaps the most important and accurate Indian film to depict the plight of minority Muslims in northern India following Partition in 1947. Set in the late 1940s, Salim (Sahni), an elderly Muslim shoemaker must decide whether or not to leave his ancestral home in Agra and migrate across the border to newly-created Pakistan. Meanwhile, Hindu-Muslim tensions at home threaten to rip apart his family. Director MS Sathyu, a Marxist activist, created a heart-wrenching tale of innocent lives torn apart by hatred and suspicion. Balraj Sahni's noble performance will move you to tears, and the issues are equally relevant to India today.
The big scene
When the grandmother hides away in order to stay in her 'home'.
Anil Sinanan
Director: Guru Dutt
Cast: Guru Dutt, Madhubala, Johnny Walker
Genre: comedy
Director Guru Dutt uses a familiar plot to hilarious effect in this satire of India's urban upper class in the post-independence period. Anita (Madhubala) can only inherit her father's wealth if she gets married – leading her feminist aunt to suggest that she goes through a 'fake' marriage with cartoonist Preetam (Dutt) and then 'divorce' as soon as possible afterwards. But, of course, both Anita and Preetam fall in love… Dutt's unique directing style is put to inventive use during the songs: the camera appears never to sit still. The film is best remembered today for the tunes sung by Geeta Dutt (the director's wife) and for being truly funny. It's an irresistible and impeccably cast film.
The big scene
The heroine's swimming-pool song – which comes complete with charming chorus girls twirling umbrellas.
Anil Sinanan
Director: Sachin Kundalkar
Cast: Rani Mukerji, Prithviraj, Anita Date
Genre: romance, comedy, musical
Filmmaker Sachin Kundalkar took one of three parallel stories he previously told in the 2009 Marathi-language film 'Gandha' and turned it into a madcap Hindi comedy with fantasy elements. Meenakshi (Mukerji) falls in love with Tamil boy Surya (Prithviraj) after she's drawn to his smell. The bizarre characters around Meenakshi include her father, who smokes four cigarettes at once; a grandmother with gold teeth; and her friend Mynah (a superb Date), who has a weird Lady Gaga obsession.
The big scene
Meenakshi finds herself fantasising about romancing with Surya while dancing to an archetypal Tamil cinema-inspired song that's garish, vulgar and full of pelvic thrusts.
Aniruddha Guha
Director: Raj Kapoor
Cast: Shashi Kapoor, Zeenat Aman
Genre: romance
Raj Kapoor's attempt to portray the conflict between the sacred and the profane, and to show that beauty is only skin deep, is an admittedly patchy affair. When engineer Ranjeev (Shashi Kapoor) hears the religious songs sung by 'ugly' village belle Rupa (Aman), he is convinced her face will be as beautiful as her voice. He marries her without seeing her, so the shallow groom is understandably upset on his wedding night. It's a flawed masterpiece that is guilty of exactly of what it purports to criticise. But it's also groundbreaking for its sexual explicitness, including wet kisses. Excellent soundtrack, too.
The big scene
Any scene with lead actress Zeenat Aman: she is practically topless for most of the film.
Anil Sinanan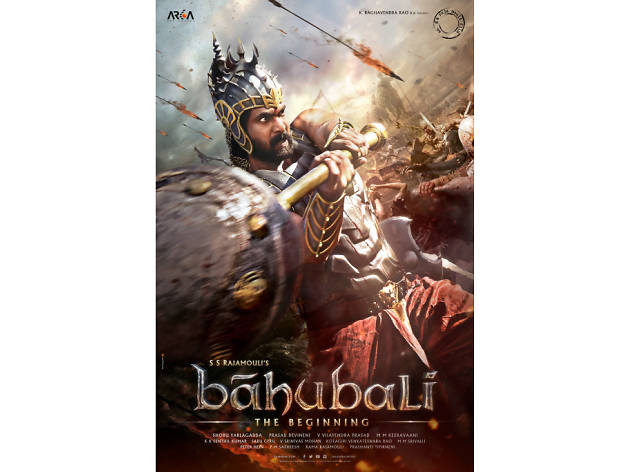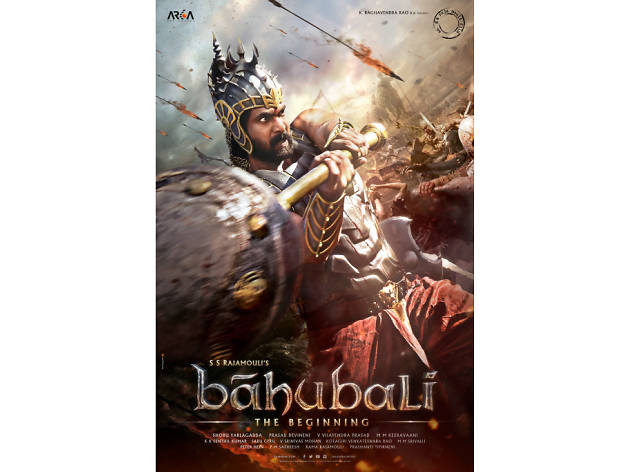 54. Baahubali: The Beginning & Baahubali 2: The Conclusion (2015, 2017)
Director: SS Rajamouli
Cast: Prabhas, Rana Daggubati, Tamannaah Batia, Anushka Shetty, Ramya Krishnan, Sathyaraj, Nassar
Genre: fantasy, action, musical
These blockbusters play like the Bollywood 'Black Panther'. Inspired by Indian mythology and the Amar Chitra Katha comic-book series, director SS Rajamouli's two-part fantasy epic about a young man, Shivudu, who later discovers his name is Mahendra Baahubali (don't ask, it's complicated), offers some of the most spectacular Indian cinema ever made. Both films blend high fantasy and action with an almost Shakespearean sense of drama, resulting in a double bill that knows when to rein it in. Just. Like the 'Wakanda forever!' salute in 'Black Panther', 'Baahubali' will always be associated with the chant 'Jai Mahishmathi'.
The big scene
When Mahendra Baahubali's father, Amarendra shows off his strength by lifting a gargantuan statute of the Hindu god Shiva, preventing it from falling and killing people.
Ashanti Omkar
Director: Abrar Alvi
Cast: Meena Kumari, Rehman, Guru Dutt, Waheeda Rehman
Genre: drama
'Sahib Bibi Aur Ghulam' is a period film about the end of an era. Abrar Alvi's adaptation of a Bengali novel by Bimal Mitra is about the stormy relationship between a rich, decadent business owner (Rehman), his lovelorn wife (Meena Kumari) and their young servant (Guru Dutt). It's all told against the backdrop of the last days of the old system of zamindari (a way of collecting tax) in colonial, nineteenth-century Bengal. Shot with great sensitivity and innovation by Guru Dutt's main man VK Murthy, 'Sahib Bibi Aur Ghulam' is a more romantic twin to Satyajit Ray's 'Jalsaghar'.
The big scene
A drunk Kumari pleads with her arrogant husband to stay and make love to her via the song 'Na jao saiyan' – a bold scene back then.
Varun Grover
Director: N Chandra
Cast: Anil Kapoor, Madhuri Dixit, Anupam Kher
Genre: romance, drama
Actor Anil Kapoor followed his 1987 super-hit 'Mr India' with this film (the title means 'Acid') that gave actress Madhuri Dixit her breakout role, swept the box office and won four Filmfare awards (Bollywood's equivalent to the Oscars). It tells of a criminal, Munna (Kapoor), trying to get himself back on the right side of the law while also attempting to rescue his love, Mohini (Dixit), from the grasp of her villainous father. It's passionate and violent.
The big scene
The song and video for 'Ek Do Teen' ('One Two Three') by composer duo Laxmikant-Pyarelal put actress and dance queen Dixit firmly on the Bollywood map.
Ashanti Omkar
Director: Raj Kapoor
Cast: Raj Kapoor, Vyjayanthimala, Rajendra Kumar
Genre: drama, romance
This is cinema as love song. Two best friends from childhood, Sunder (Kapoor) and Gopal (Kumar) love the same girl, Radha (Vyjayanthimala). She marries Sunder, the one she doesn't love, but then he goes missing at war. When Sunder returns, the discovery of an old love letter sows seeds of suspicion and friendships are tested. The standard love-triangle template is made exotic by Shankar-Jaikishan's timeless music and Raj Kapoor's love for foreign locales.
The big scene
The accusatory song on piano – 'Dost dost na raha' ('Friend did not remain a friend') – is one of a kind in Hindi cinema (a man berating another man for trying to steal his woman), and the most intense point of the film.
Varun Grover
The 100 best Bollywood movies: 50-41
The 100 best Bollywood movies: 40-31
The 100 best Bollywood movies: 30-21
The 100 best Bollywood movies: 20-11