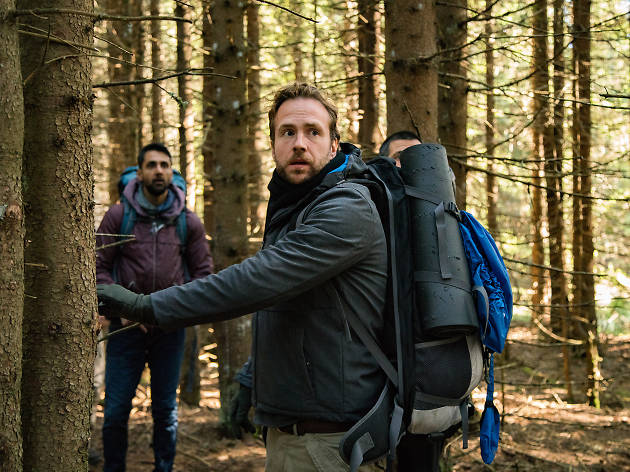 An astute take on fragile thirtysomething machismo with more than a few backwoods chills
A lads' evening out turns into every Londoner's post-pub nightmare as this British shocker gets off to a strong start. One minute it's all boozy bonhomie with five old pals hatching an outdoorsy escape, the next it's blood on the floor of the corner-shop and Rafe Spall crushed with guilt about not doing more to save his mate from a bunch of blade-wielding nutters. Determined to make good on their promises, the remaining foursome soon find themselves on a trekking jaunt through wildest Scandinavia, and it's there that the horror element kicks in.
With the plight of Spall's essentially broken man giving the story more substance than many a superficial spookfest, for a good hour this is seriously unnerving stuff – especially if you're freaked out by dark forests with no mobile coverage. However, persuasive backwoods chills in the 'Blair Witch' manner only get the movie so far. When the makers have to show us what's actually rustling in the trees, the effects work starts to creak, and tension dissipates. Still, if it lacks the originality and sheer muscle of the best horror fare, this does offer an astute take on fragile thirtysomething machismo, and Spall treads a convincingly anguished path towards potential redemption.
Release details
Rated:
15
Release date:
Friday October 13 2017
Duration:
94 mins
Cast and crew
Director:
David Bruckner
Cast:
Rafe Spall
Robert James-Collier
Arsher Ali