The ten best Bollywood dance scenes
A Bollywood film just ain't right until someone's dancing. These are the greatest shape-throwing moments in Hindi movie history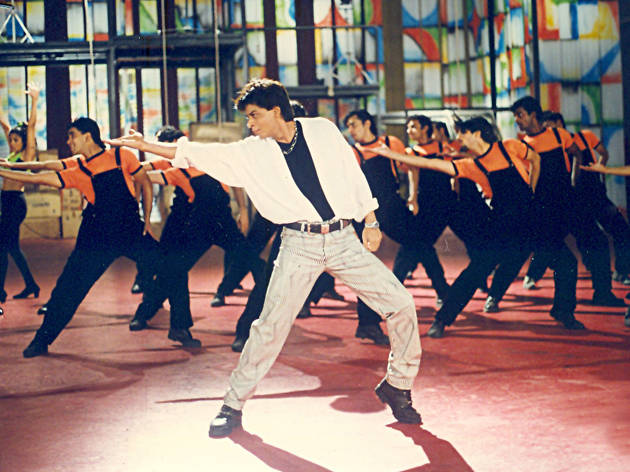 You might think you know exactly how to bust those Bollywood dance moves – but, trust us, it's best left to the professionals. Here we've picked some of the most memorable and jaw-dropping dance scenes from Bollywood movies old and new. So take a look, start copying these routines in the mirror, and soon you too might be able to dance like Shah Rukh Khan on top of a moving train (although we'd prefer it if you didn't try that). Cue music!
RECOMMENDED: The 100 best Bollywood movies
The best Bollywood dance scenes
Film: 'Devdas' (2002)
Bollywood kitsch doesn't get any better than this energetic dance performed on screen in 'Devdas' by the two reigning divas of the time, Madhuri Dixit and Aishwarya Rai.
Dance director Farah Khan dressed the two women in white chiffon saris, and each circles the other, intent on outperforming her counterpart. The result is a camp and colourful visual treat unsurpassed to this day.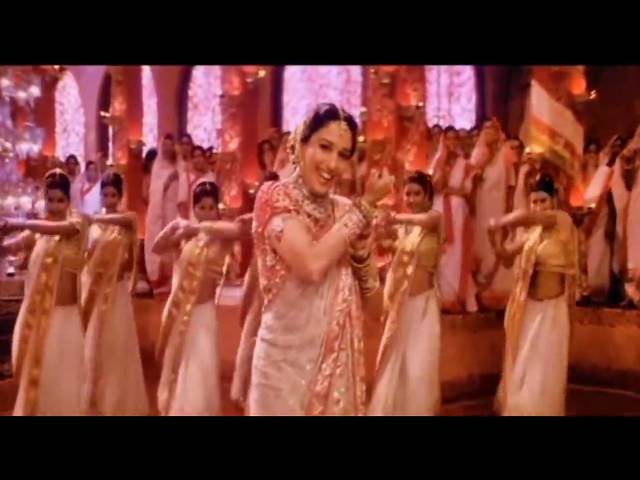 Film: 'Sholay' (1975)
Before leading ladies in Bollywood were able to play bold and confident characters, almost every film included a 'vamp'. She was usually the gangster's moll and wore 'western' clothes, smoked, drank alcohol and danced in a skimpy outfit to a cabaret number.
Helen, Bollywood's most famous vamp, may have well been past her prime when she gyrated in a belly-dancer's outfit to this RD Burman track (inspired by a song from Greek singer Demis Roussos) – but still she managed to prove that she was Bollywood's best.
Film: 'Beta' (1992)
This dancing dream sequence features Madhuri Dixit and her regular choreographer Saroj Khan creating saucy magic on screen, with some of the most suggestive moves ever seen on the Indian screen.
Although 'Beta' is dominated by Anil Kapoor, Dixit stole the limelight from the film's leading man largely due to her pelvic movements in this dance. As the title says, see this and your heartbeat will increase rapidly!
Film: 'Lagaan' (2001)
This Oscar-nominated film about Indians beating the Brits at a game of cricket during the Raj era broke several Bollywood rules. It had a sensible script, it was shot largely on location in rural India and it featured naturalistic acting. Best of all was AR Rahman's rustic soundtrack.
This Gujarati-style dance number had the graceful Gracy Singh performing elaborate classical movements in several long takes. This was quite unusual for Bollywood, which usually splices two-second shots together to create a whole. It also proved that some Bollywood actresses can actually dance!
Film: 'Dabangg' (2010)
In 2010 the competition between 'item songs' in Bollywood movies reached its peak as filmmakers tried to push the taste barriers as far as they could.
Malaika Arora's 'Munni Badnaam Hui' proudly proclaimed that she was 'infamous' and did not go out with guys 'with no money', while Katrina Kaif's 'Sheila Ki Jawani' in 'Tees Maar Khan' just wanted to 'express love' to herself as she was 'too sexy' for anyone else. 'Munni' won as 'Dabangg' became a blockbuster and 'Tees Maar Khan' crashed at the box office.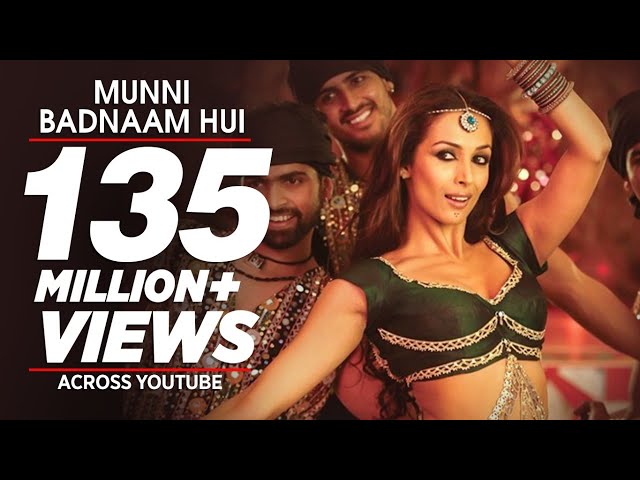 Film: 'Awaara' (1951)
Before lavish song-and-dance sequences became the norm in popular Hindi cinema, director Raj Kapoor – featured in our list of the ten best Bollywood actors – came up with this nine-minute dream sequence.
Filmed evocatively in black and white, 'showman' Kapoor gets his muse Nargis to 'welcome her wanderer home', on the backdrop of an over-the-top set featuring a grand stairway, lots of mist, a giant dancing Shiva and a crowd of background female dancers. Nargis rose to the challenge and proved her versatility with her dancing feet.
'Choli Ke Peeche Kya Hai'
Film: 'Khalnayak' (1993)
'What's beneath your blouse?' is the opening line of this notorious smash hit. The camera then cuts to lead lady Madhuri Dixit who heaves her ample chest whilst giggling shyly and replying that it's her 'dil' (heart).
The song was widely condemned for its naughty lyrics but Saroj Khan's innovate choreography and Dixit's nimble moves resulted in a dance considered sensuous without being vulgar. The popularity of this dance sequence was largely responsible for an unremarkable crime movie becoming a blockbuster.
Read more about Madhuri Dixit in our list of the ten best Bollywood actresses of all time.
Film: 'Mr India' (1987)
Sri Devi was Bollywood's leading actress in the 1980s, and in 'Mr India' she enthralled audiences by swaying her buxom figure in a free-flowing blue sari whilst 'singing' to her invisible superhero lover.
This is probably the most dignified example of the now-dated 'saucy wet sari song' template, which often sees a film's heroine clad in a flimsy white cotton sari and getting drenched in the rain, so that the director can show off her body without resorting to actual nudity.
Film: 'Dil Se..' (1998)
Superstar Shah Rukh Khan's trademark energy is on full display during this AR Rahman-penned song filmed on the top of a moving steam train.
Joining 'King Khan' was the hot 'item girl' Malaika Arora and numerous extras. The scene was filmed on the Nilgiri Mountain Railway, a Unesco World Heritage site in Ooty. The camera follows Khan as he jumps, flips and wiggles his hips to this cracking track as the train chugs along the winding countryside, passing through narrow tunnels and past picturesque tea plantations.
Andrew Lloyd Webber later said that he came up with his 'Bombay Dreams' musical after seeing this.
Film: 'Mughal-e-Azam' (1960)
This black-and-white film set in the sixteenth-century imperial court suddenly bursts into vivid colour for a classic Lata Mangeshkar song, danced brilliantly by Madhubala, the film's leading lady. Filmed in a hall of mirrors, the dance explores the forbidden love a dancing-girl slave feels for a prince – despite the king's displeasure.
The song title translates as 'Why fear when in love?' and it remains a defiant anthem for anyone who dares to love above his or her class or caste. It's also one of those rare times in Hindi cinema when a dance helps to move the story forward.
More from the world of Bollywood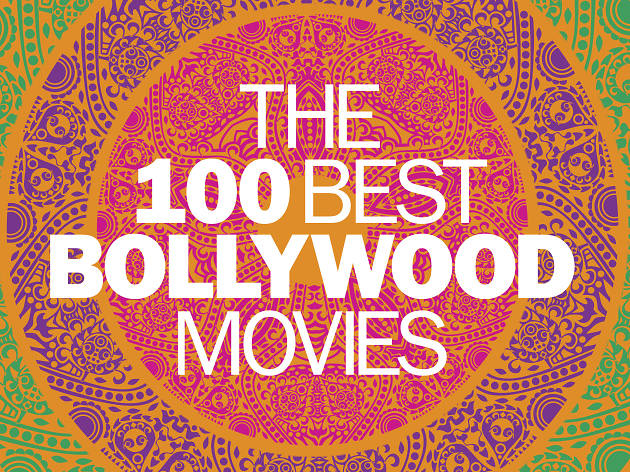 What does Bollywood mean to you? India, music, romance, song, drama, dance, comedy, action? All of the above? Here, we celebrate the popular, mainstream face of Hindi movies – the big films that have been entertaining audiences in India and across the globe for more than six decades.
More to explore
Snap up exclusive discounts in London
Time Out's handpicked deals — hurry, they won't be around for long...