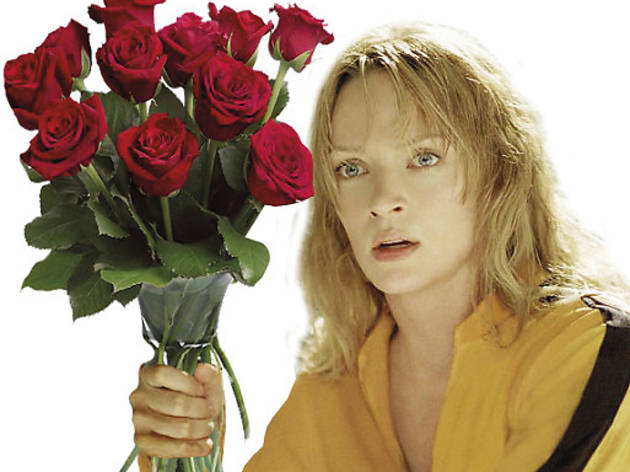 Time Out's movie match-maker
Fictional movie characters need love too. Here's where they can find it
Having announced
the 100 best romantic movies
of all time, we couldn't help thinking about those poor fictional figures out there in movie land with no one to have or to hold. So, with them in mind, we decided to wheel out our exclusive movie character dating service.
Just scroll down to discover the movie matches we'd love to see, or use
the comments below
to tell us who you think are destined to be together.
Travis Bickle and Thana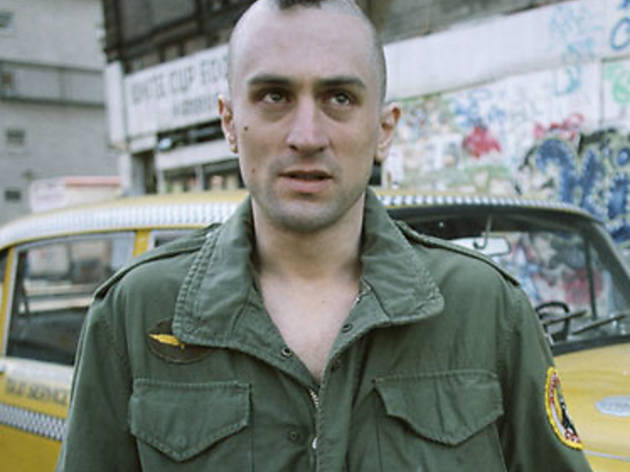 Personal profile
Alternative singleton with a burgeoning interest in political activism, back in the big, bad city after a lengthy spell travelling around SE Asia. Searching for Madonna/whore for a shot at romance. Has own car.
Where to find me
'Taxi Driver' (1976)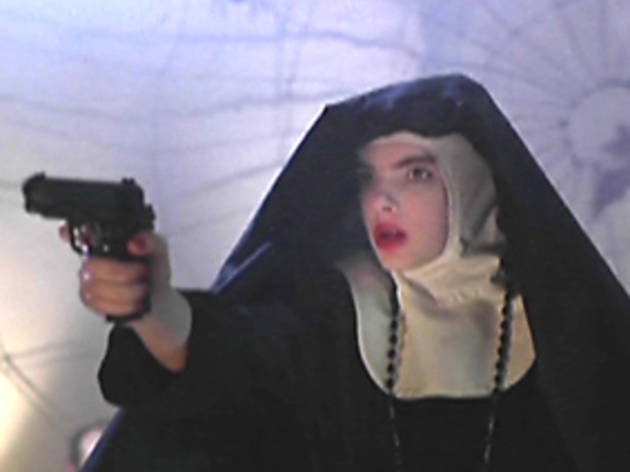 Personal profile
Ready for a challenge? Tough, streetwise feminist with a host of issues and an unyielding thirst for revenge on entire male gender seeks ex-Forces type for roleplay and target practice.
Where to find me
'Ms .45' (1981)
E.T. and Aughra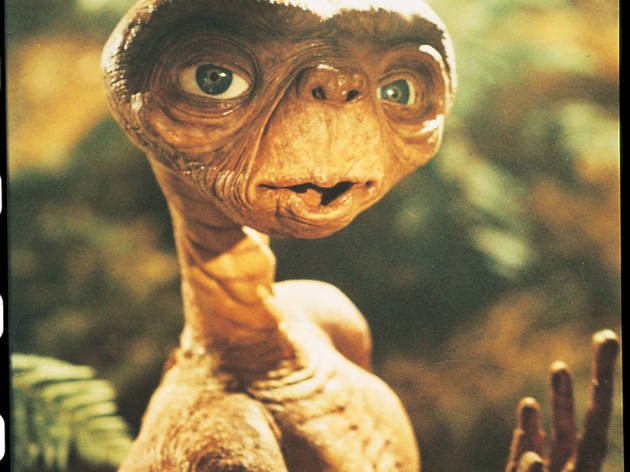 Turn your heart light on!
Personal profile
Newly resurrected M of advanced age, loves kids, enjoys botany, m&m's, interstellar travel and learning new languages, seeks open-minded, emotional F for moonlit bicycle rides and long phone conversations. No government scientists please!
Where to find me
'E.T. The Extra-Terrestrial' (1982)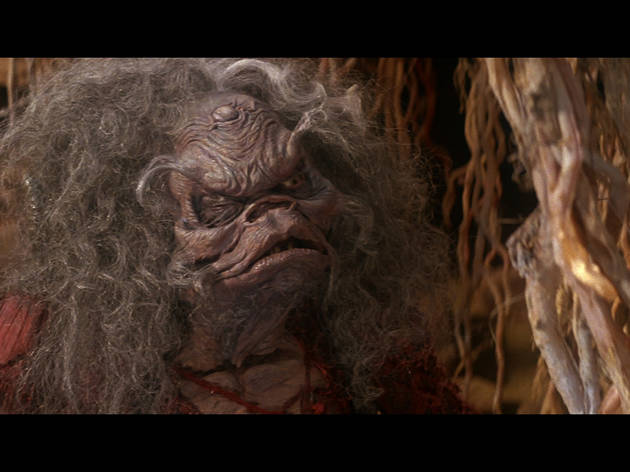 Personal profile
Elderly, astronomically inclined F, enjoys grumbling, pottering and saving the world, seeks patient M with observatory-building experience and a knowledge of crystals. Let's make a Great Conjunction!

Where to find me
'The Dark Crystal' (1982)
Carrie and Mick Travis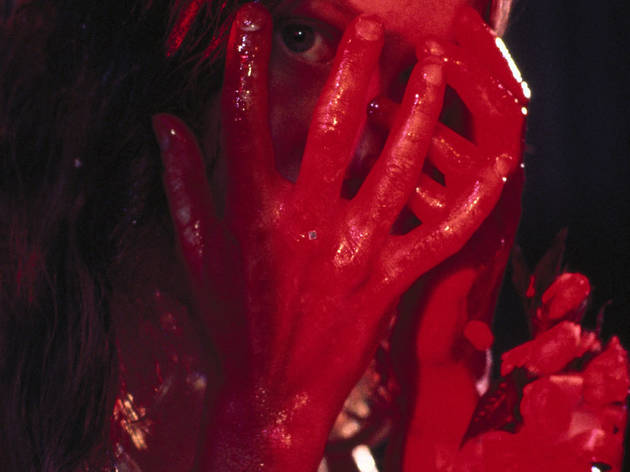 Personal profile
Lonely, bright-eyed Midwestern lass with mild telekinetic abilities looking for wannabe street-tough to treat her right and take righteous revenge on domineering mother and/or high school chums (optional).
Where to find me
'Carrie' (1976)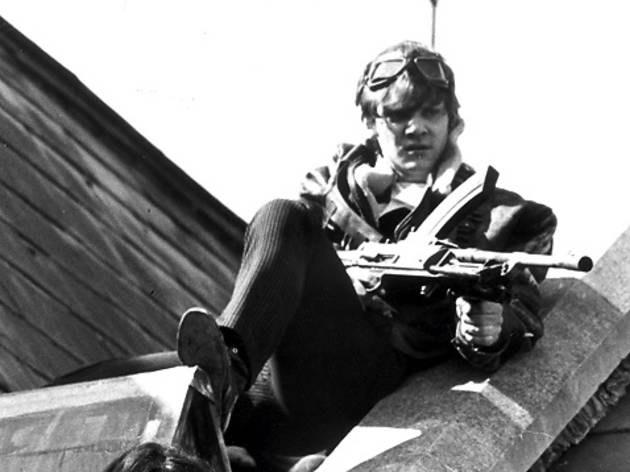 Personal profile
No-bullshit public schoolboy looking for comely lass to help gun down the upper classes and symbolize cool teen rebellion. No kinky stuff (whips, etc).

Where to find me
'If...' (1968)
Atticus Finch and Daisy Werthan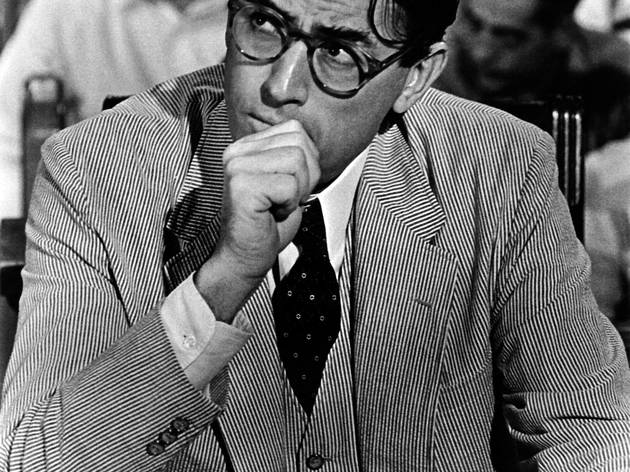 My briefs are second to none
Personal profile
Well-to-do, upstanding widowed M with developing family and unimpeachable professional standards seeks open-minded, politically savvy F to cook, converse and raise the moral awareness of backward Southern townsfolk. It's not just my objections that are sustained…
Where to find me
'To Kill a Mockingbird' (1962)
Personal profile
Elderly, forthright F with old-fashioned (but increasingly flexible) moral values and own transportation seeks gruff curmudgeon with a heart of gold. Let's set those local busybodies' tongues a-waggin'!

Where to find me
'Driving Miss Daisy' (1989)
James Ballard and Christine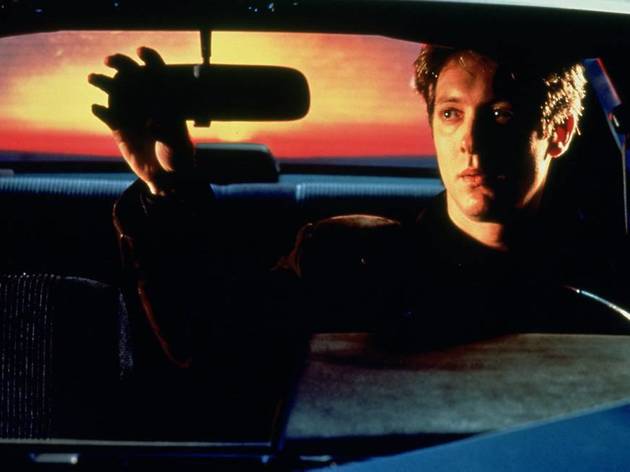 Personal profile
Fresh-faced rubbernecker with literal auto-erotic fixation and impossibly preppy looks seeks fetish fun with like-minded other. No Sunday drivers.


Where to find me
'Crash' (1996)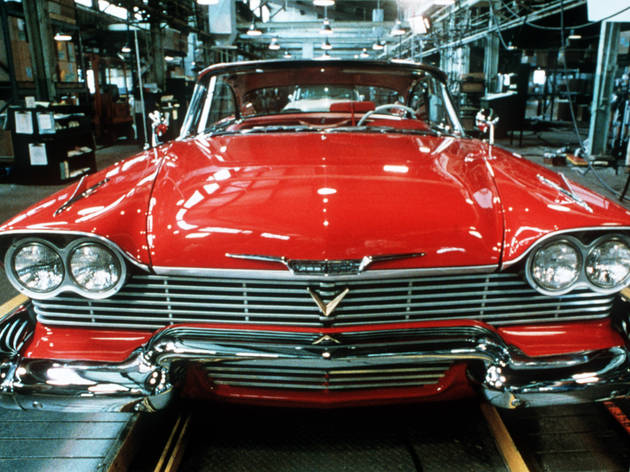 Personal profile
Older model with good chassis and dazzling headlights seeks sensitive toy-boy for smooth rides, moonlight drives and eventual murder-suicide. Airbags and seatbelts are optional. A love for good, old-fashioned 'car'-nage is a must.
Where to find me
'Christine' (1983)
Annie Wilkes and Leatherface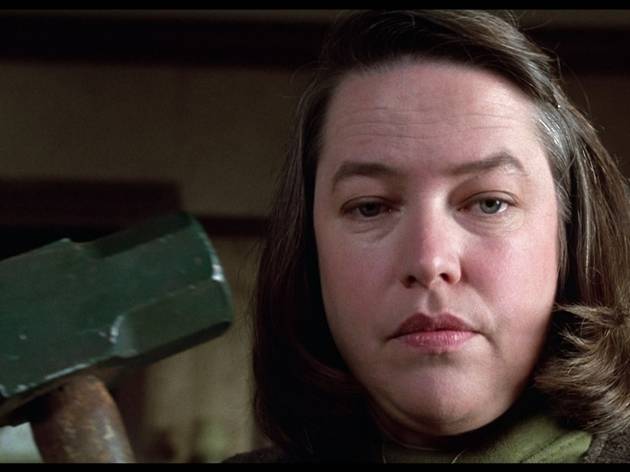 Personal profile
Reclusive, literate F with working farm, pick-up truck and lump hammer, enjoys Liberace and heavy bondage, seeking thick-skinned non-smoking M for pill-fuelled orgies of uncontrollable violence. I'll be your number one fan!
Where to find me
'Misery' (1990)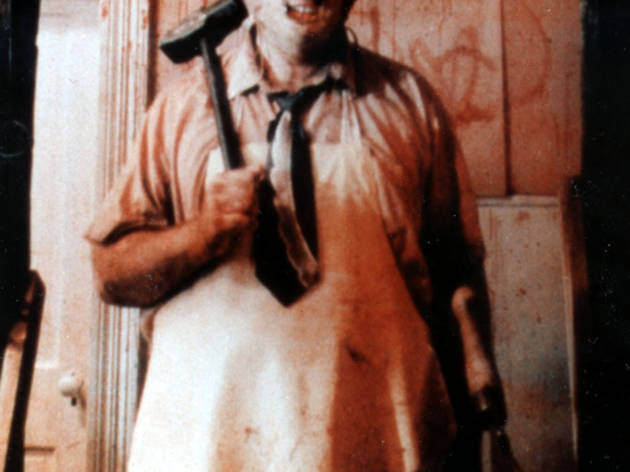 Let me get under your skin!
Personal profile
Carnivorous country boy from large, close-knit family, enjoys interior decoration, fashion design and extreme logging, seeks fleshy F with good screaming voice for long moonlit strolls in the woods. You never know, I might be Brad Pitt under this thing!
Where to find me
'The Texas Chain Saw Massacre' (1974)
Harvey and Jessica Rabbit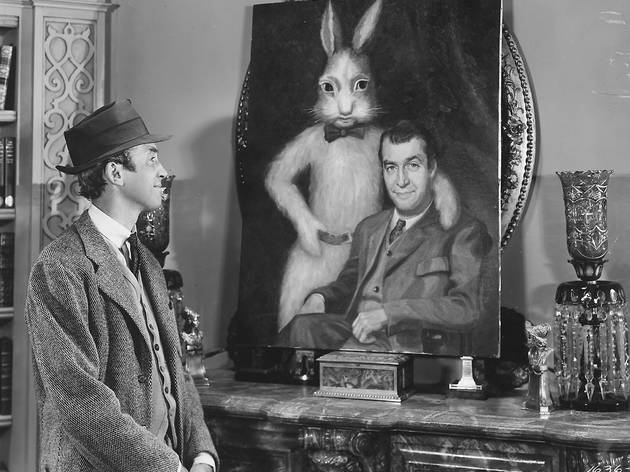 Personal profile
Imaginary leporine enabler, well over six foot tall (on hind legs) seeks understanding, open-minded honey-bunny. Just come out of a mutually destructive relationship with friendly but mawkishly sentimental town drunk – now looking for hare-raising female.
Where to find me
'Harvey' (1950)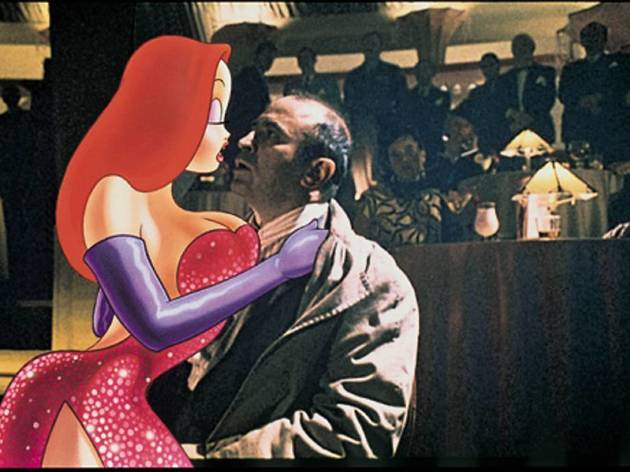 You're no-bunny 'til some-bunny loves you...
Personal profile
Throaty, swivel-hipped lounge singer with abiding fur fetish seeks significant other. Previous partner far too animated – now searching for a bunny of substance to fill my hutch.

Where to find me
'Who Framed Roger Rabbit' (1988)
The Bride and Dalton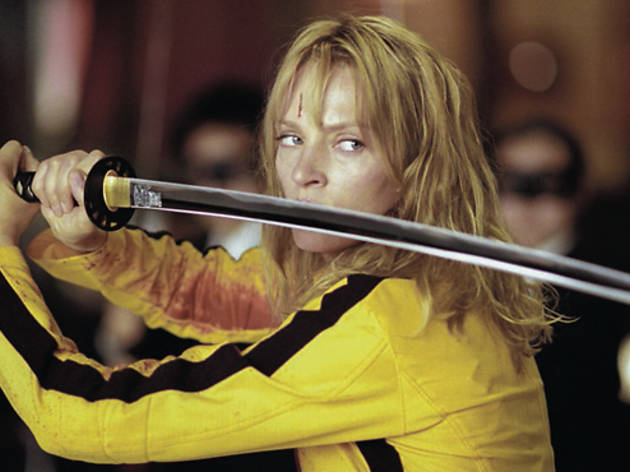 Personal profile
Scimitar-wielding, vengeance-fuelled hell vixen with lifetime of tragic dating experiences (eg shot at own wedding) looking for a new bruiser to tussle with. Any trouble, and will not hesitate to dismember.
Where to find me
'Kill Bill' (2003)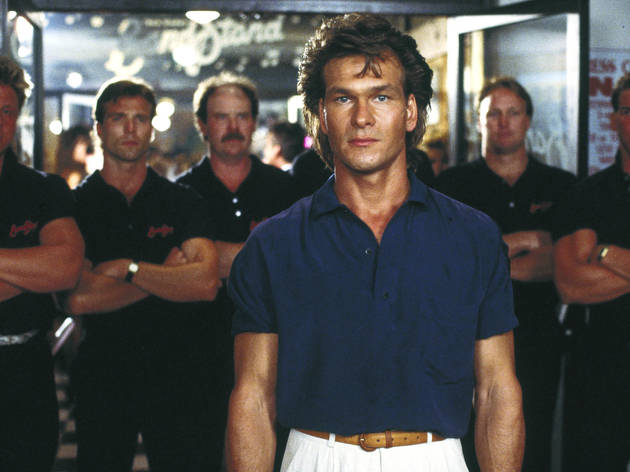 Personal profile
Rugged, overpaid, Tai-chi wielding, philosophically alert bouncer looking for a casual Saturday night thing. Crime kingpins' leggy daughters a speciality.

Where to find me
'Road House' (1989)
Vianne Rocher and Davie 'Lardass' Hogan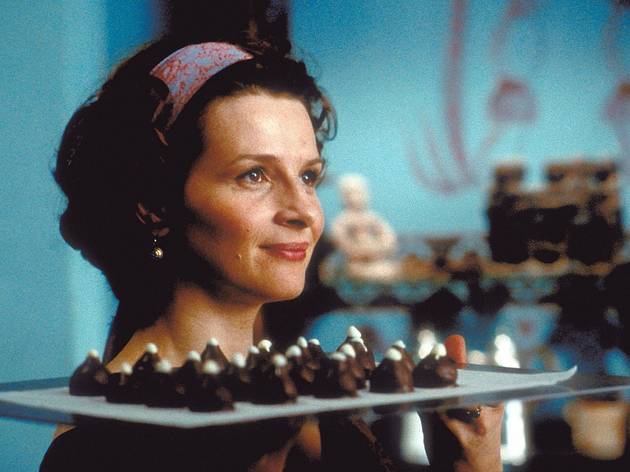 Taste my sweet delicacies
Personal profile
Warmhearted, well-respected culinary goddess with flourishing smalltown sweetmeat business seeks insubordinate, unpredictable M with a taste for haute cuisine and a flair for scandal. Let me feed you!
Where to find me
'Chocolat' (2000)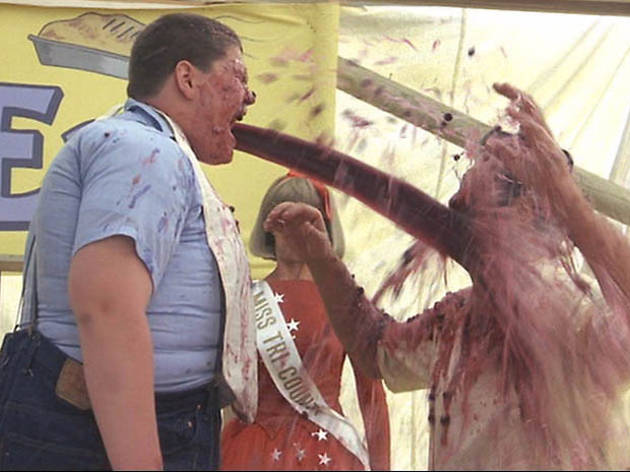 Boom-badda-boom-badda-boom!
Personal profile
Hefty rebel with authority issues and unpredictable gastric tendencies seeks quickfire lady chef for three-day orgies of culinary and sensual delights. Let's party 'til we puke!

Where to find me
'Stand By Me' (1986)
Still in the mood for love?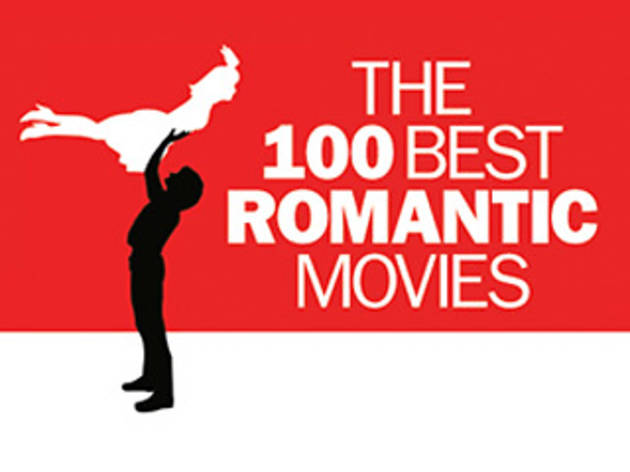 We've brought together 101 experts to choose the 100 best romantic movies ever made. These are people who know romance, from filmmakers and actors through to critics and journalists.
There is something here for all lovers. Smash-hit chick flicks. Romcom faves. Forbidden love. Epic tales of lovers washed away by the tide of history. 1980s teen classics that you still see through 15-year-old eyes. Heartbreaking films that we defy you to watch without sobbing.
Take a look at the 100 best romantic movies